I'm here in NYC for a Reebok launch party with some blog friends! I'll be sure to share the details and lots of pics from the official event, which is tomorrow morning <3 Also coming up: a new Fashion post + a Reader's Request featuring a current health trend.
New York, you never lose your magic, do you??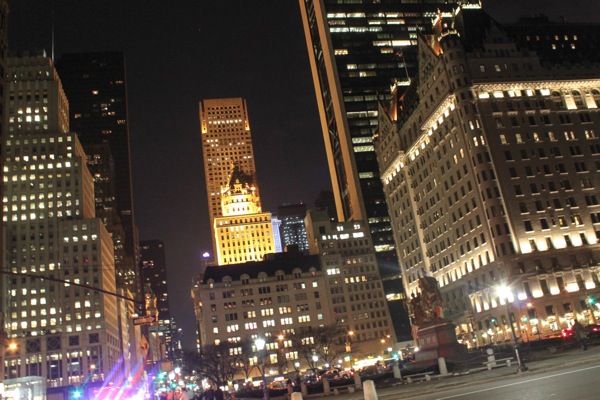 It's been a few years since I've been here, but it never gets less exciting, even after a long and blahhhh day of travel. I left for the airport at 4:40am, still almost missed my flight (the usual nonexistent Tucson security line was bumpin'– I ran to the gate with my shoes still off) and had to sprint through the Dallas airport to make my connection.
Needless to say, I was pretty excited when I landed at JFK, hopped into a cab, and was quickly at the first stop: the Reebok Fit Hub on 5th Ave in Manhattan. I met Julie and Heather there, along with Michelle and Darren (both powerhouse fitness instructors) who kindly showed us around.
The Fit Hub is a retail store with Reebok goodies, which is awesome because the products are harder to find in stores and usually have to be ordered online. It was fun to try things on and check out the gorgeous spring colors. Underneath the store, they have a full CrossFit box.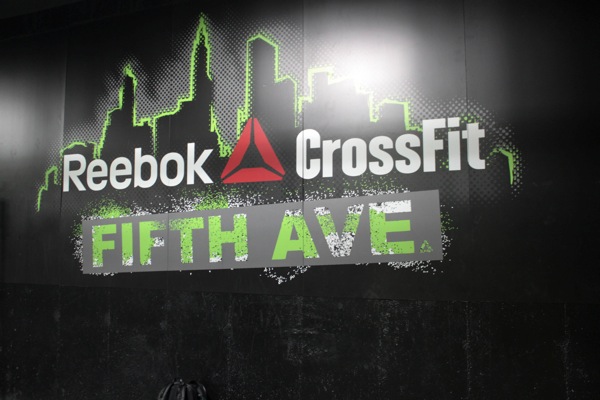 We were tempted to join in the WOD fun… but instead, we lived vicariously and snapped a couple of quick pictures 😉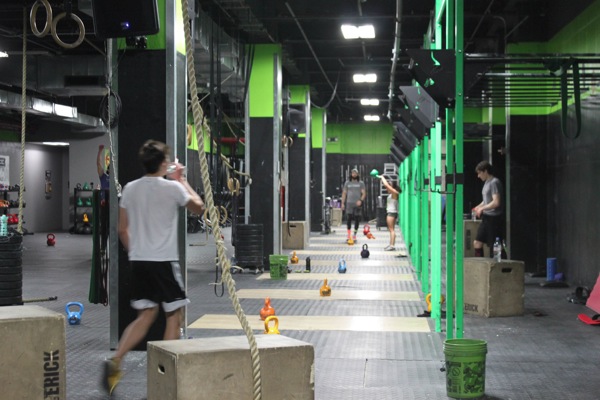 Our workout was waiting for us at the Exhale Spa, where we were treated to a Core Fusion barre class. I'm a huge fan of the Exhale DVDs (and reviewed a couple on the blog during my Valdosta days), and was really excited to take a class in a studio.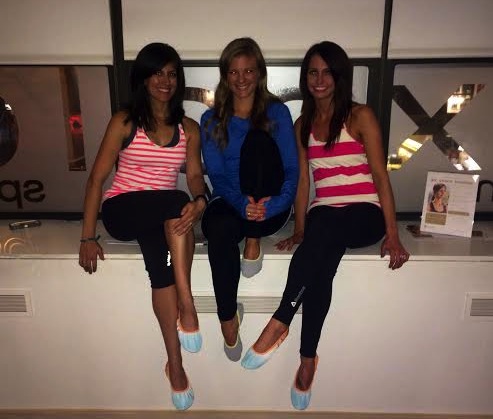 The instructor Kat was phenomenal and lead us through a killer barre workout with the usual suspects: isometric holds, pulsing movements, hip tucks and full range of motion exercises to fully fatigue every muscle. Needless to say, I'm going to be a liiiiittle sore tomorrow.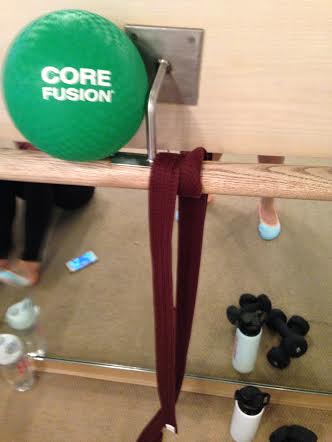 In addition to the Core Fusion classes, Exhale offers yoga, a full spa with massage, skincare and acupuncture services.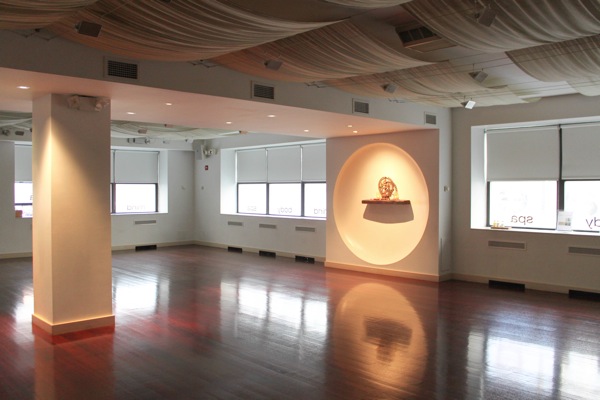 They also have a very cute boutique: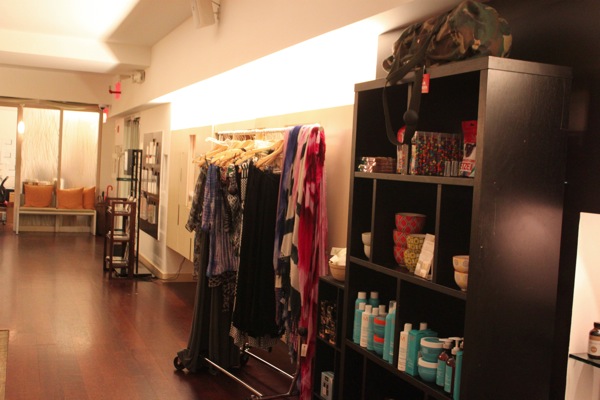 (still holding strong with my "no clothes shopping for 40 days")
After our workout, we checked into the hotel and grabbed some food at The Todd English Food Hall. We shared the lobster guacamole (which was extremely fresh and lovely),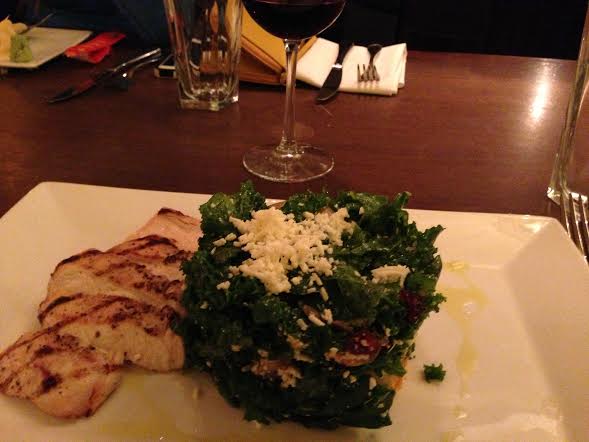 and for my meal, I rolled with the kale salad + chicken. The kale salad had yams, dried cranberries, pear, pumpkin seeds and fontina cheese in a light vinaigrette.
Tomorrow morning, we're off to the Skyscape launch and then going to spend the rest of the afternoon exploring!
See ya soon <3
xoxo
Gina
All-time favorite city to visit?
Are there any classes or fitness events in your city that are totally unique? I love hearing about different studios and classes.