Hey guys

How are you? Hope you're having a happy Monday.
Thank you so much for all of your good vibes and support. Your tweets, texts, emails, phone calls, virtual and real hugs mean more to me than you know. You can't have good without the bad, and I feel like the next chapter of my life is going to be *really good*.
The past 24 hours have been crazy, but with everything going on, I still had an amazing night out with friends.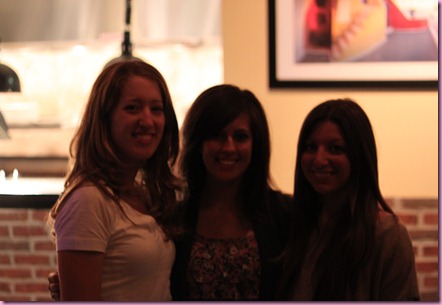 It was our unofficial lulu holiday party, so we went out to Opa, which is one of my Orlando favorites.
Dancing on the tables isn't just allowed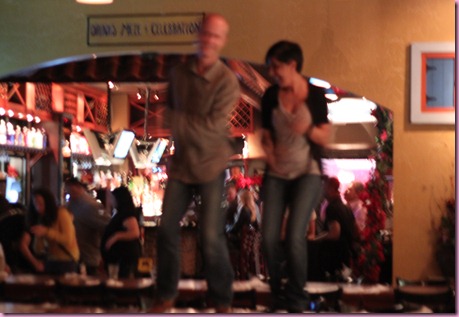 It's encouraged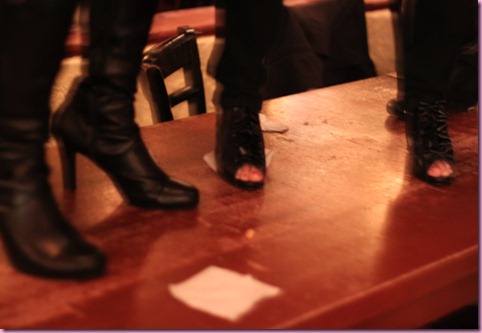 We danced our little hearts out, then ended up at Howl at the Moon– a dueling piano bar.
I didn't take any pictures, but you can use your imagination

I enjoyed an extra dirty martini, and said my last "see ya laters" to all of my lulu friends. The good news is that I didn't have any tears left after yesterday afternoon, so I didn't make a blubbery fool out of myself. I'll miss them like crazy <3
Jenny came back to the hotel and stayed with me and the puppies, then this morning, I met Erin for an Ashtanga class at Full Circle.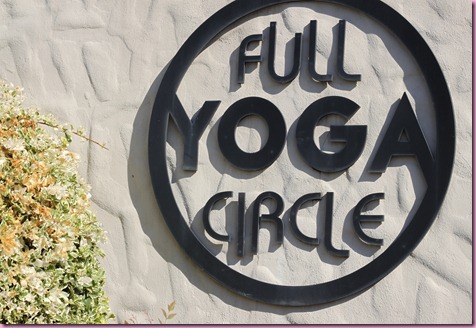 A thousand chatarungas, deep stretches and an uncomfortably long savasana? Just what the doctor ordered

On the way back to the hotel, I stopped and grabbed a good grains bagel with egg whites, lox and capers: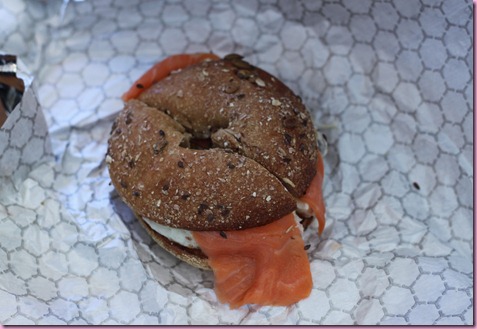 Thank you, Einstein's for being so generous with your salmon

There's a lot to do today!
-laundry (at the hotel)
-Pick up road trip snacks (Larabars, hummus, veg, trail mix, almond butter, individual almond milks, water, dog treats)
-Take library book back
-Film 5-minute hotel workout

-Last Dance Trance class here!
I'm off! See ya tonight.
xoxo,
Gina
If you were driving across the country, which snacks and entertainment would you pack? The above snacks are for sure and I'm also going to get a couple of books on CD from Cracker Barrel and trashy celeb gossip magazines.
PS. Want some macaroons?? You can bid on some for an excellent cause *here*. I always throw extra goodies in the charity macaroon packages, too