What would you ask Tony Horton?
Hi guys! How's your day going? I'm so happy you liked the barre burner! I'm SUPER STOKED because I found out a method to upload videos faster to YouTube, so I can post workouts more often. My last barre burner took about 3 days to upload (and multiple tries!!!) and this one: 40 minutes. I watched a tutorial online to compress and video and to my total shock, it worked. Yeahhhh.
Livi and I spent the morning walking around the zoo. The animals are wonderful and everything, but I have to say that the highlight is the kettlecorn. We go crazy for it 🙂
Some eats from lately:
A batch of banana almond muffins.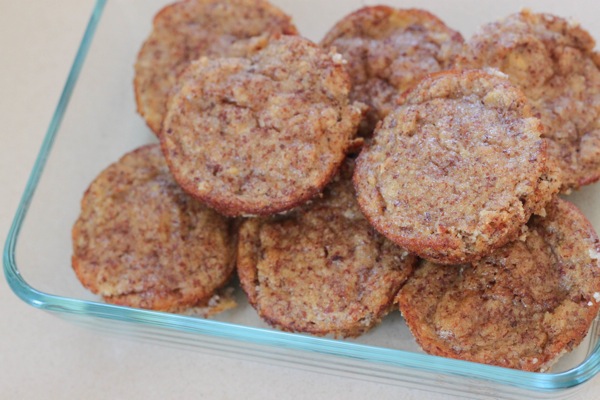 My new favorite vinaigrette: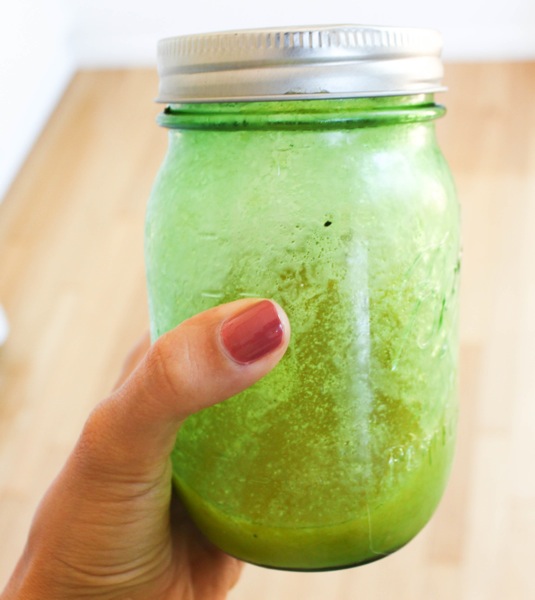 (about 1/4 cup apple cider vinegar, 1/2 cup olive oil, 2 cloves minced garlic, 1 teaspoon Dijon, 1 teaspoon honey and salt and pepper to taste)
It was originally created to go with this kitchen sink salad I made to take over to Whitney's house, along with some red wine. The salad was spinach, carrots, blueberries, hearts of palm, walnuts, raspberries and cucumber. It sounds like a bizarre combo, but worked out nicely: an awesome balance of savory, crunchy, tangy and sweet.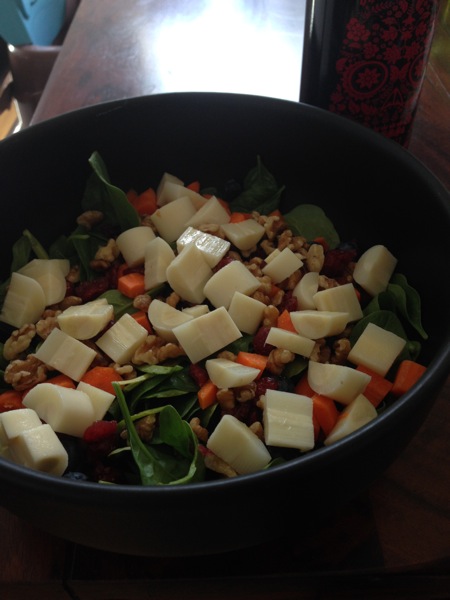 A batch of quinoa meatballs from the Choosing Raw cookbook.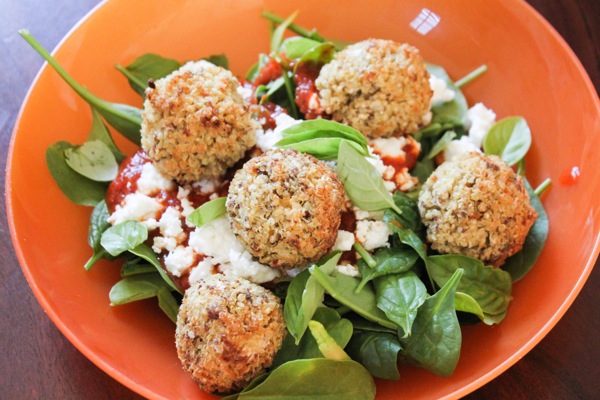 We had them for dinner last night -Livi loved them, too!- and I made a salad with them today. Spinach, sheep feta, quinoa balls, marinara and fresh basil. We'll definitely be making them again!
Some exciting news: I have the opportunity to do a video interview with Tony Horton (!) and would love to hear if there are particular questions you'd like me to ask. I'm a huge fan of his and even though I haven't done the P90X workouts, I've been able to work out live with him at the IDEA conference. He's hilarious and extremely motivating. I love his laid-back, fun, but "I'm going to destroy your muscles" coaching style.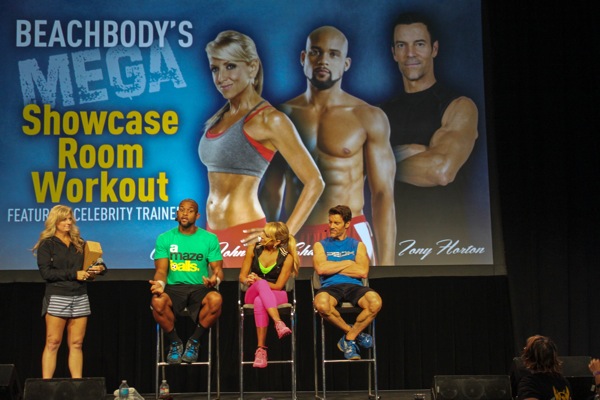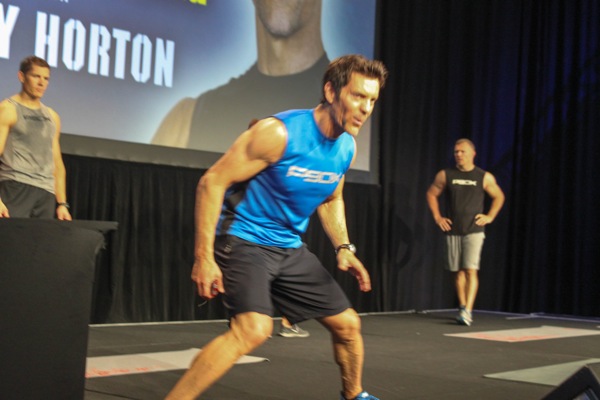 Here's what I have for questions so far:
-What a typical day of eating looks like for him. (I think I heard him mention at last year's IDEA conference that he follows a Paleo-esque diet.)
-What's his current favorite "get hyped!" workout song.
-What does he recommend to do if someone only has 20 minutes to work out.
-His top 5 fitness and healthy living tips.
Please let me know if you have anything else you'd like me to include! I'm excited to post the video of his responses 🙂
Have a great night!
xoxo
Gina
Speaking of IDEA, I'm speaking at BlogFest (along with some great blogging friends) this year! If you'd like to join in the fun, check out the details here and use the discount code: PIPBlogFestCA14+HARNEY to get $100 off your full registration.