Hi friends! I'm having an absolute blast here at the IDEA World Fitness convention. It's my first year attending and I'm already blown away by the incredible classes, lectures and vendors. It's definitely going to put a little pep in my teaching step and give me new strategies and tools to use when I teach. I feel inspired to become a better instructor and I've only been here for one full day. I'll be posting a full recap of the conference, but in the meantime, I wanted to post about a fun event from Physique 57: a complimentary class and meetup at their Beverly Hills studio.
(With Lindsey, who kindly led us through the workout torture)
I had to take a cab to the studio from downtown, and let's just say that traffic in LA is a liiiiiitle different than Tucson traffic 🙂 I made it about 10 minutes before class started, and hopped into the room full of blog friends. Thank you again to everyone who made it out to the event! Hope you had as much fun (or "fun," haha) as I did.
Here are some pictures from the barre burning: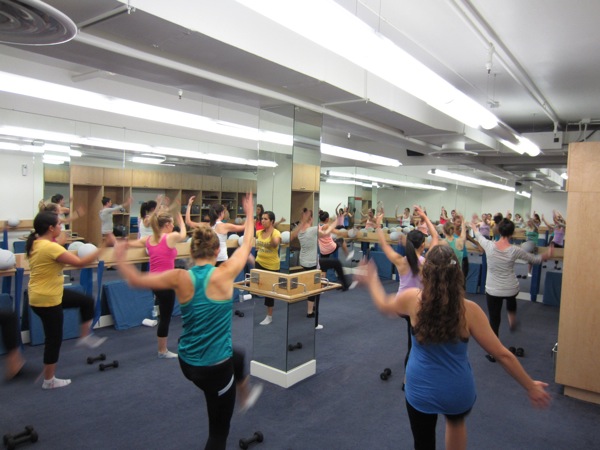 If you've ever taken a class (check out this Focus On post if you're curious about P57), you already have an idea of the format: a warmup (with marches, muscular endurance with high rep, low weight dumbbells, and some pushup variations).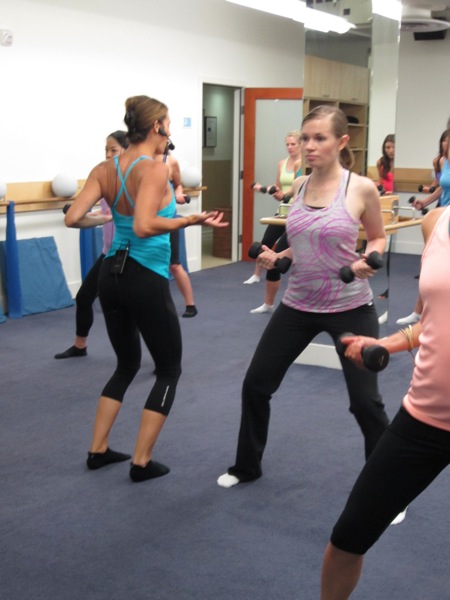 (Tracy, rocking out some rows! Hope you had a happy birthday, too, friend)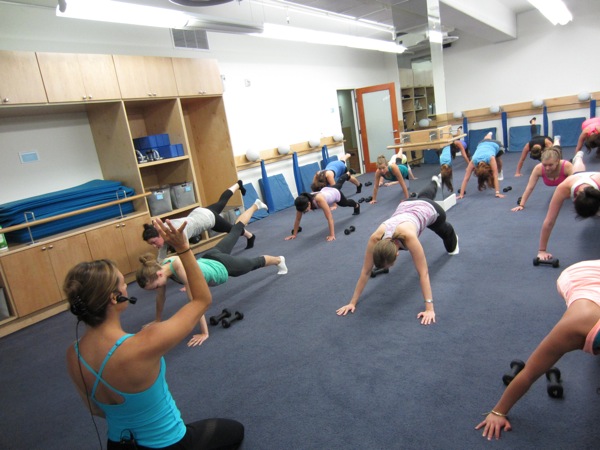 After warming up, we went to the barre to fully burn out our thighs, glutes, work arms a little bit more, and lastly, our core.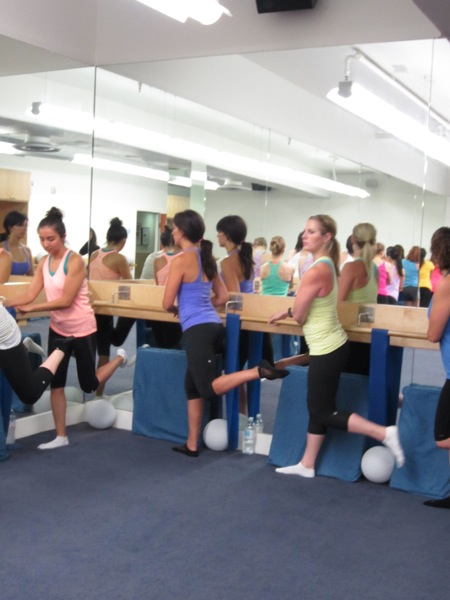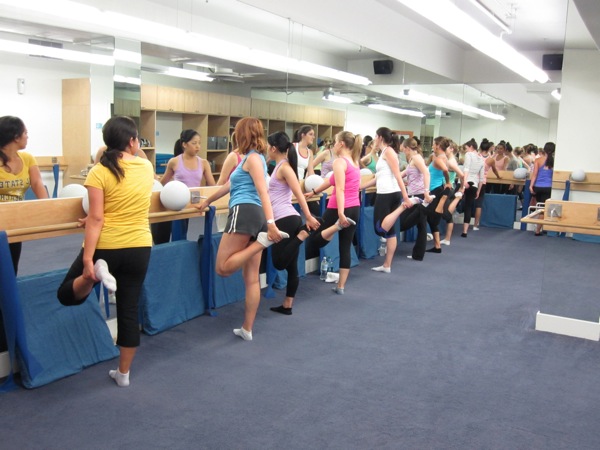 The instructor Lindsey was absolutely phenomenal. One of the things I love the most about P57 is that the instructors are always kind and motivating– they never seem to use fear tactics or make you feel badly if you can't do all of the reps (which is usually close to impossible, at least for me, haha). She walked around and helped with form, and joked around with us. Even though class was wicked challenging, I think it went by extremely fast.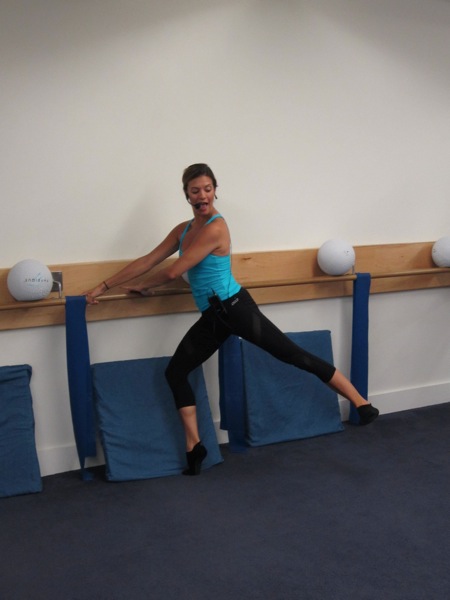 Afterwards, we hung out in the studio, where there were goodie bags for everyone who attended, including Blue Diamond almonds, Nekter Juice Bar and Carbon38.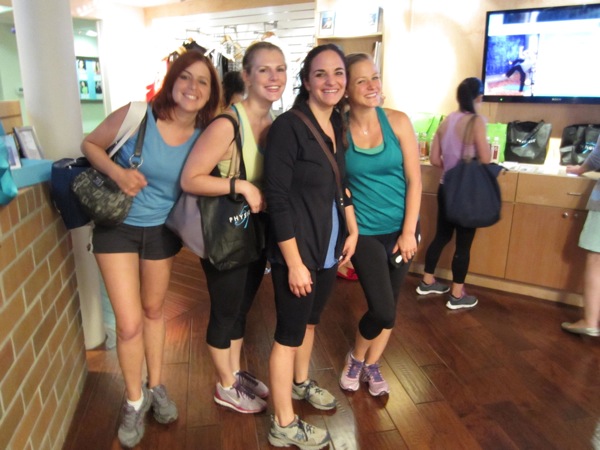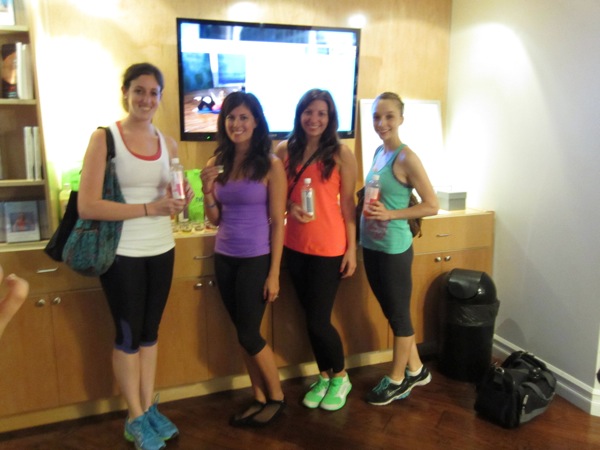 (with Ashley, Jenny and Alyssa)
Thank you again to Physique 57 for hosting such a fun event, and to all of the ladies who joined me for a little workout. I loved meeting you and getting to hang out afterwards!
If you've been wanting to take a P57 class and don't have access to a local studio, they kindly offered a discount code for their online classes. (15% off and expires August 14th)
1. To access the videos, visit the site here: http://www.physique57.com/online-workouts.htm
2. Click any of the videos and click WATCH NOW
3. A new screen will pop up for you to register. Enter an email address and a password.
4. Click "Enter promo code" on the next screen and enter your access code: P57Fitnessista
5. Once you enter your code you can play any of the videos. Enjoy!
What are you up to this Friday? Any fun fitness events coming up this weekend?
See ya later with some Friday Faves. I'm off to take class with Chalene Johnson! Oh em geeeee. Also, the project I've been hinting about: everything is finally ready and the post will be up Monday morning.
xoxo
Gina