Why "balance" doesn't work for me
Hi friends! Happy humpday 🙂 Hope you're having a great morning.
Remember when I did that blogiversary survey this past summer? I am so so thankful for all of your ideas and feedback, and have a giant list that I'm making my way through. I'll often check whenever I feel like writer's block is creeping in. I have stars by the most popular requests, and by far, one of the overwhelming themes was some variation of this:
How do you balance it all (work/family/motherhood/health)?
It makes me laugh because I seem to read comments/questions like this when I'm feeling most like a hot mess. On these frantic days, I feel two steps behind, with hair in a grimy top knot, and am trying to get through the basic necessities while everything else is put on the back burner.
As far as the above question goes, here's the short answer:
I don't really balance anything. Instead, I try to prioritize.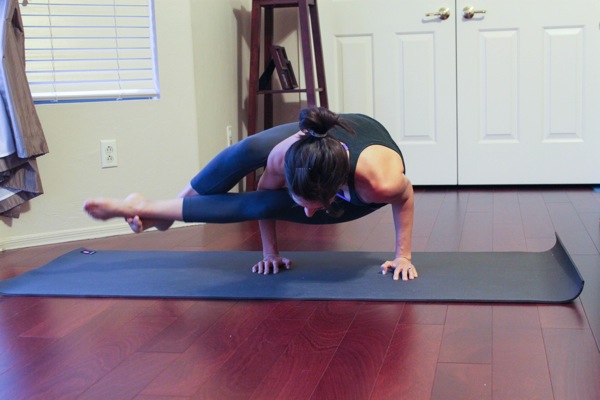 For a long time, I convinced myself that everything *needed* to be in balance. Work, life, motherhood, friendship, and self were these pieces in an equally weighted and beautifully choreographed dance. For a long time, it stressed me out. I felt like if I wasn't giving equal attention to everything that somehow I was a failure. That, my friends, is how I was failing. I eventually realized that the concept of balance is unattainable when it comes to life, and also unnecessary. Sometimes certain things NEED more attention to others, and that's ok! So, I ditched the concept of balance in favor of prioritization.
For example, during the day, my babies hold the majority of my focus and attention. I'm making sure they're healthy, fed, clothed, hydrated, loved, and safe. Somewhere within that realm, I've also got an eye on myself, making sure I've had some food, consumed water, and if I'm lucky, taken a shower. When I'm at work teaching, I'm not worried about my babies. Sure, I miss them like crazy, but I know they're home safe with the Pilot. I'm focused on keeping my class safe, giving them an effective workout, keeping my energy up and trying to avoid any technological malfunctions. (Like for spin, I somehow ALWAYS kill the battery, so I have a AAA with me at all times.)
When it's naptime, I have my work hat on. I crank through as much work as possible and when work time is over, that's off the priority ladder until it's time to work again, usually late at night.
As far as health goes, it's something that's very important to me, for myself and my family. I definitely like to have fun here and there, and try to keep moderation in mind. If I want a treat, I eat it but don't go crazy; if I need extra rest, I take a day off; if I'm feeling sluggish, I take it easy, and if I'm feeling great, I push myself. I learned a long time ago that I need some movement each day, or I feel cranky and sad. I make a little time each day to fuel myself well, and move.
As far as "balance" goes, my focus is where it needs to be at that moment, and that's it.
Back in the day, when I was trying to balance everything, it distanced me from the present moment and what was needed from me right then.
Some of the things that help me stay in check, avoid stress, and still get things done:
-To-do lists. I scribble down to-do lists and notes in my Erin Condren planner, and will include a time frame of when it needs to be done. This helps me avoid over-scheduling, and allows me to complete the tasks I need to do, whether they're work/teaching, kiddo, house, or event-related.
-Planning ahead like a mofo. This is under the "list" category, but if I can make it or plan ahead, I like to do it so I don't have to worry about it later. For example, if it's nighttime and I'm packing up dinner, it's an easy time for me to convert some leftovers into a lunchtime salad and pack Livi's lunch. For the week, I like to plan out our meals and snacks and dedicate some time when the Pilot is home to make everything I can in advance. This helps us to save money and ensures that we have healthy options on hand.
-If it takes less than 2 minutes to complete, get it over with. It's more stressful to think about tiny tasks than to just do them.
-Give myself a break. I feel balanced when I've had a second to do the things I enjoy amidst the to-dos, chores and lists. Even if it's just 30 minutes to read a book, a meditation session, a yoga flow, coffee with a friend, or catnap, I feel centered and present, even when things are a little crazy. I'm pre-writing this post before baby #2 arrives, so hopefully re-reading this will be a reminder to just get in a second of "me" time, because in 24 hours, there is room for 30 minutes to do something for you. <3 [I say this now, but I have a feeling the sleep-deprived zombie of my current state will roll her eyes and chuckle a little haha.]
So tell me friends, do you believe in the concept of balance? What helps you to stay on task and feel centered, even when you have a busy lifestyle?
I'm excited to read your thoughts!!
xoxo
Gina