Hi guys! What are you up to today?
Mayjah apologies for being MIA this morning. The flight home last night was traumatic (I held onto the arm rests for dear life and said "Hail Mary's" for about 2 hours), and I've been having YouTube woes. I'm back now, and the video is finally up!!
As you guys know, Gatorade sponsored my trip to NYC to test out some of their new products and be trained by one of their celebrity trainers.
I had my booty KICKED by Lacey Stone (who actually has a blog!). Lacey has trained Nicole Kidman, Brooke Shields, Jodie Foster, and has been on the Today Show, Dr. Oz and in a ton of magazines. She's pretty much amazing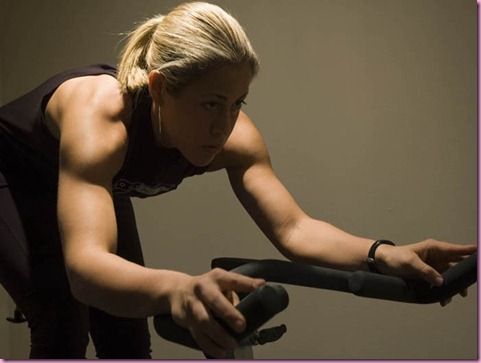 Source
After meeting with Gatorade and testing the new products, Lacey did a bootcamp-style workout with me.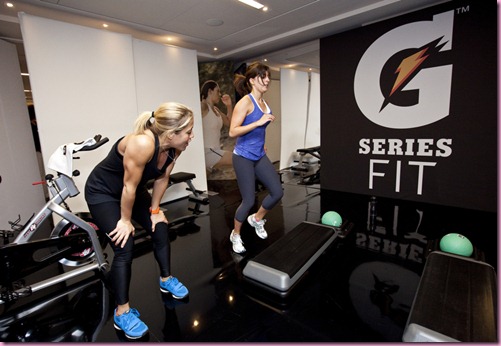 Since it's been FOREVER since I've posted a Workout Move of the Week, I thought that this would be fun to post since I want to get back into doing them!
Check out the cardio blasts we did and incorporate them into your next weights or cardio training sesh (if you'd like). Cardio blasts are excellent to do as an interval-style workout (with 30 seconds of rest in between), or in between weights exercises as a way to keep your heart rate up.
Be sure to check with a doc before making any fitness changes and as always, honor your body and injuries.
Hope you enjoy and learn some new moves!
Getting my bootay kicked by Lacey Stone
After the workout, I was treated to a build-your-own trail mix bar and use of the hotel spa services at the Setai Fifth Avenue.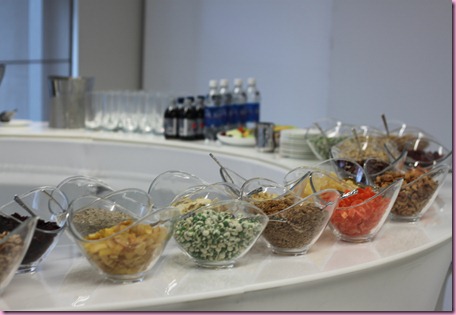 I walked down to Pax, which is like a wholesome foods grocery store/deli and grabbed an oatmeal made with water (you could choose between water, 1% or skim milk! Awesome), topped with blueberries.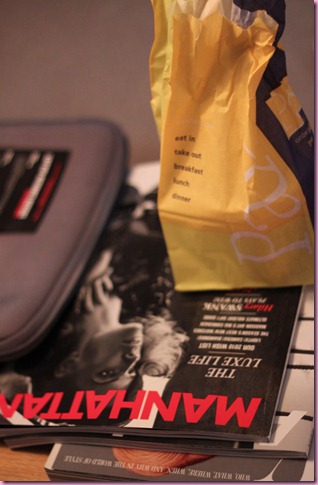 Mixed with some Vega protein: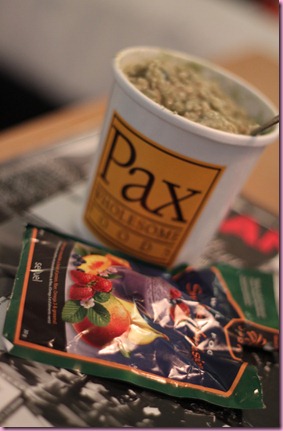 Laid on the bed, and chilled for a second. Between Physique 57 and the training sesh, my body was definitely confused (in a good way).

Thank you again, so much, to Gatorade for sponsoring my trip and for the incredible experience. I'll be sure to post more about their new products so you guys can know what I tested as soon as it's released to the press.
Have a great night and I'll be back to my regular blog schedule in the morning!
xoxo,
Gina
Do you use cardio blasts in your workouts?? What's your fave?