Working out with North Face
This post brought to you by The North Face. The content and opinions expressed below are that of The Fitnessista.
I'm always on the prowl for new and fun at-home workout options. I'm thankful to have memberships at a couple of studios where I teach, but when I want to get in a quick naptime workout, I love to work out here at home. I've gotten pretty good at it over the past couple of years, but it used to result in disaster, which means I would get majorly distracted. I'd look around and decide to clean the house, my phone would beep/ring, I'd waste some time on Twitter or Facebook, and would end up taking way more "breaks" than I needed. In order for me to get in an awesome workout at home, I found out that I need a set plan in place. Winging at at home doesn't quite work out for me.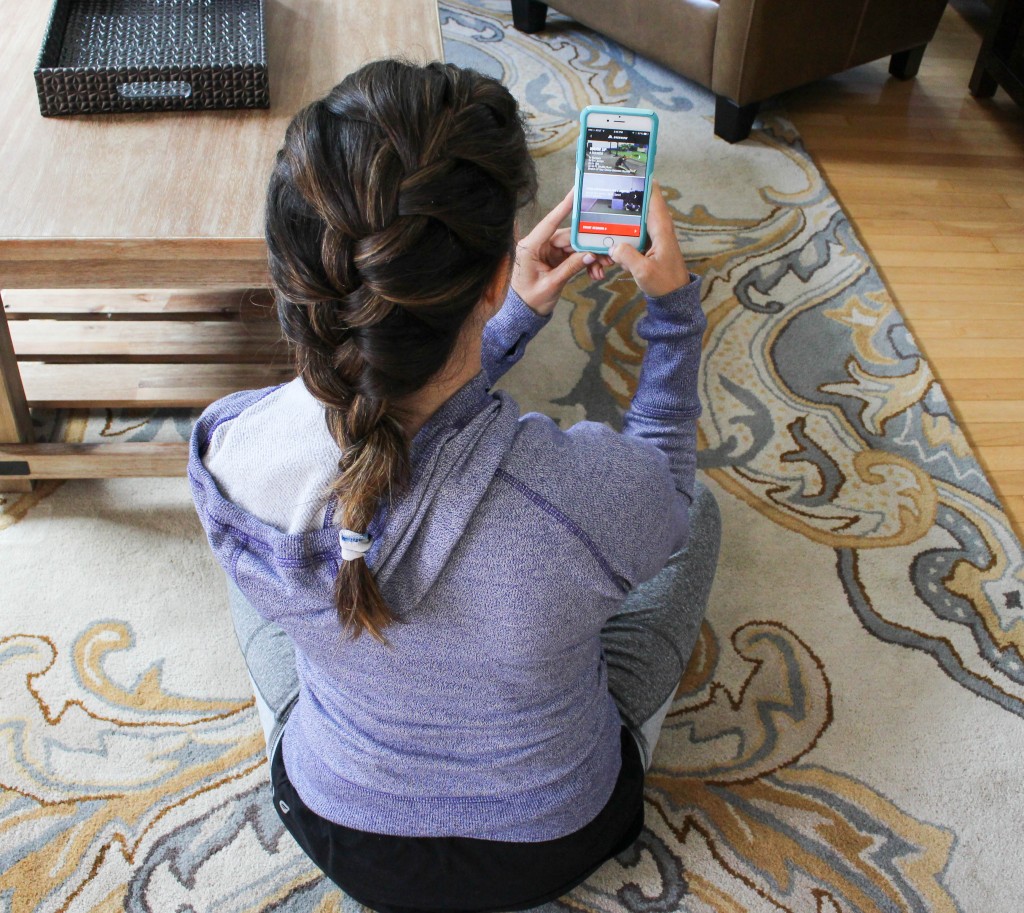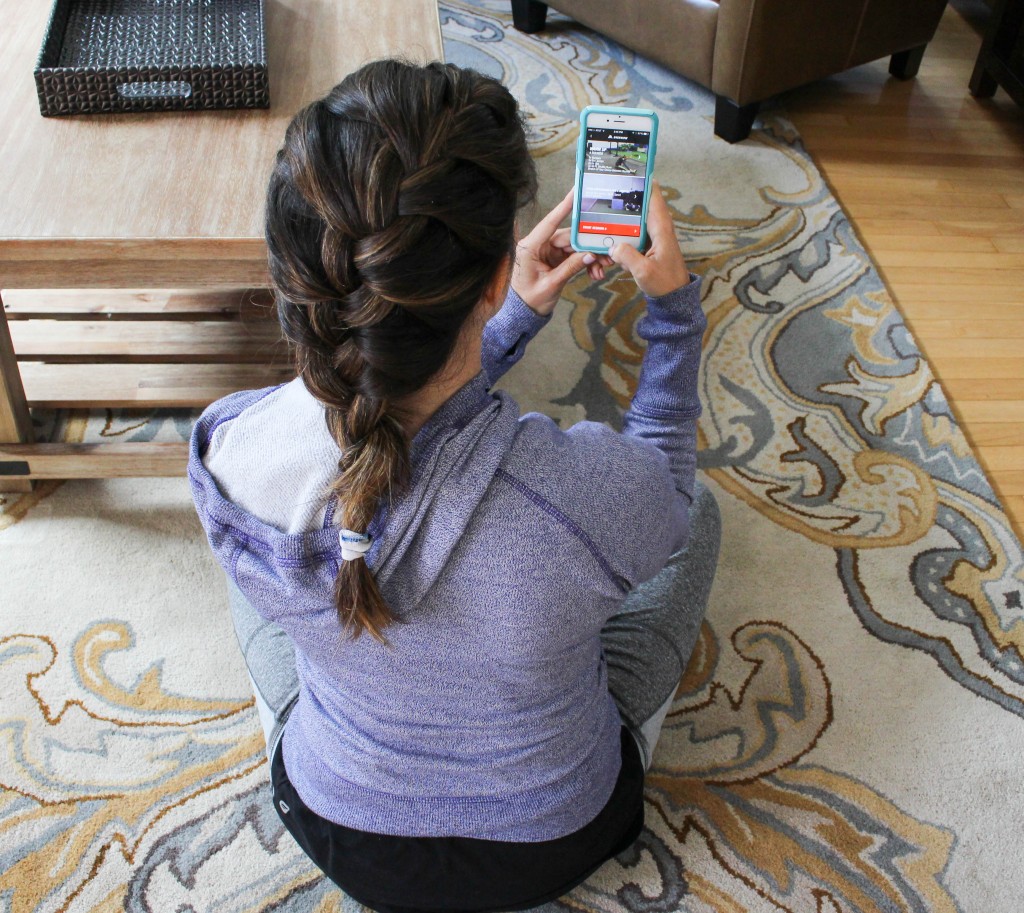 Something new that I'm loving: the Mountain Athletics App. It's free for iOS users (they also have their workout videos available on YouTube for my Droid friends), and provides access to expert-designed, 6-week strength and conditioning training programs specific to outdoor sports including, running, skiing, climbing and mountaineering.
Some of my favorite features:
Monitored Progress. They track your progress as you go, so you can easily check back and see what you've accomplished.
Detailed session calendars. The plans are extremely detailed and well-designed. You go into the workout knowing exactly what you're doing, and the safe form to accomplish it.
Workout schedules. These are balanced plans mixing unilateral and bilateral strength, core training, cardio and rest.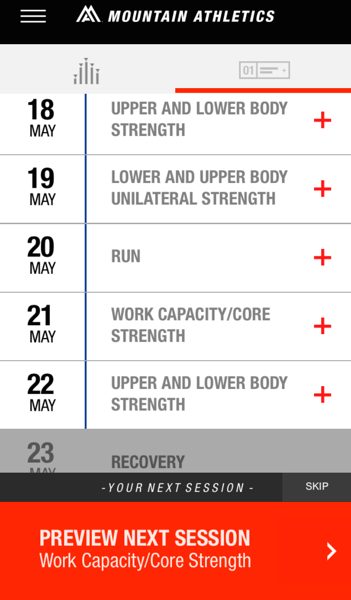 Coaching messages, to assist with proper alignment.
Tutorials. I think these are the most helpful. If you're unsure how to do a move, you can simply watch a quick video to have it explained, or read text that explains the moves.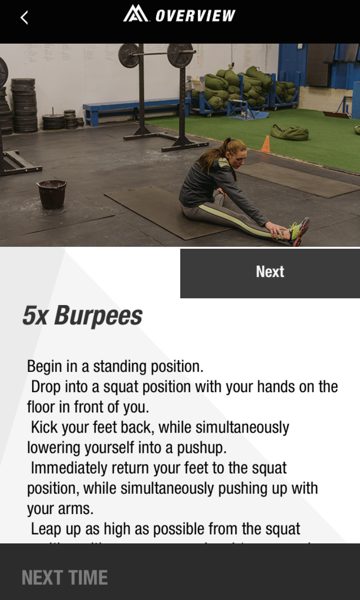 The workouts are guided by athlete training videos, which include countdown timers. As little tokens of motivation, you earn badges along the way and share your progress via social media.
I've also been using the workouts for gym inspiration. When I go to the gym for strength and want to try something new, it's perfect to pull up the app and get some ideas.
Here's one that I tried recently, modifying for pregnancy:
Warm Up: 4 rounds
5x burpees
8x box jumps (or box step-ups)
8x sit ups (I did a 30-second plank instead)
3x 40-ft shuffle runs (or in my case, shuffling back and forth around the living room)
Work continuously for 8 minutes:
Burpee box jump + 40 ft sprint
Rest 5 minutes Needless to say, it was pretty killer.
I did box step-ups instead of jumps, and got in an awesome sweat in a short amount of time.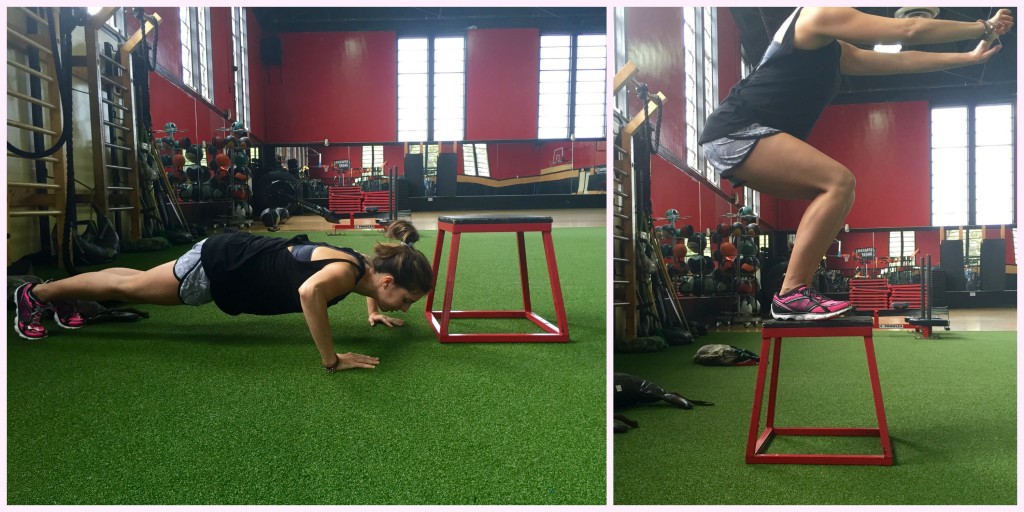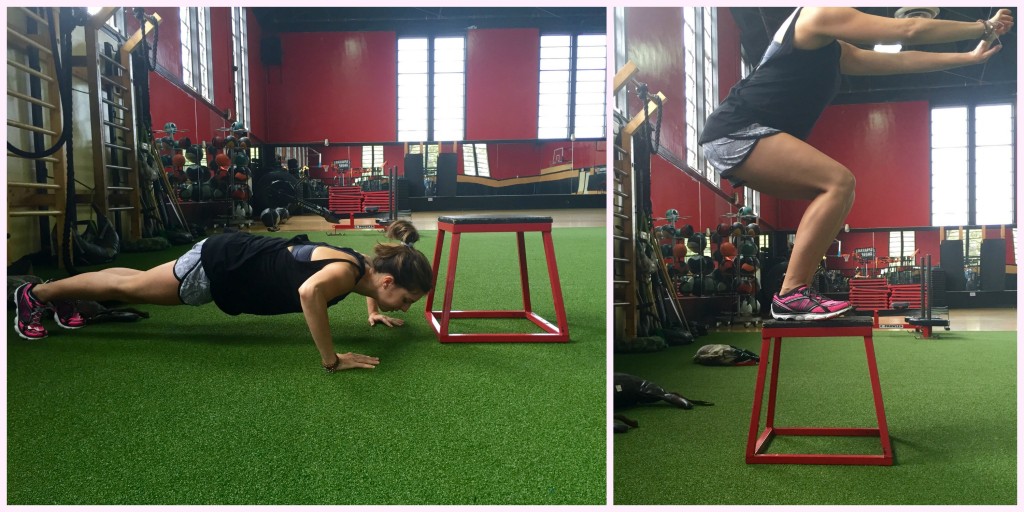 There was also a core component, but I planked instead.
To get set up, you only need a couple of things: comfortable shoes, a few tools (check out the workout in advance and see what you need) and music if you'd like to use it for your workout. That's it! I love that the app is free and that it's great quality. Some of the paid apps I've tried in the past have been major womp-womps.
I've been enjoying the new app, and still going crazy for the gear from Mountain Athletics from The North Face. They have an amazing selection of functional, comfortable workout apparel, which I'm especially loving for fitness classes and yoga. It's not too late to enter the amazing giveaway: a chance to win a $500 North Face gift card! Just sign up via the widget below.
The North Face Mountain Athletics Collection Give-Away!
What do you do for home workouts or when you're looking for gym inspiration? Have you tried any fitness apps? xoxo Gina
Download the Mountain Athletics App here!
Check out The North Face, Facebook for even more!
Make sure to follow The North Face on Twitter
This post is sponsored by North Face. Thank you so much for your supporting occasional sponsored posts and the companies who help to support our family.