Heyyy bloggies hey

How's your night been? Hope it's lovely <3
Remember the sprouts I started the other day?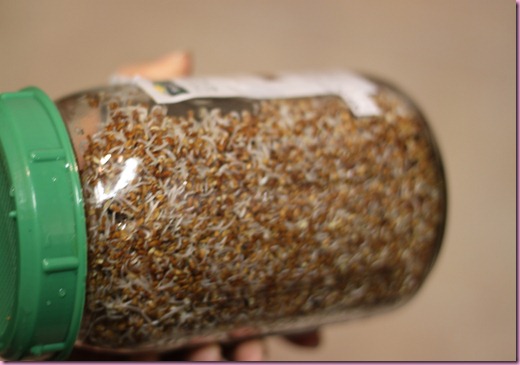 We have LIFE!
Can't wait to throw those bad Johnnies on a salad.
This morning, I took Bella for a walk on the base trail: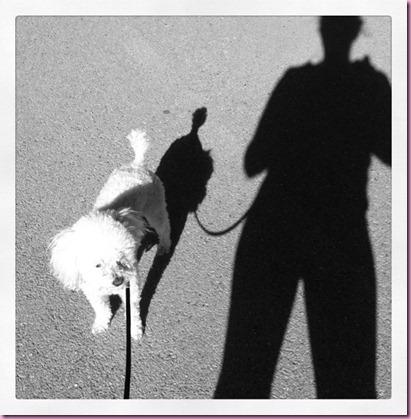 and did my first Bodyrock workout. I've heard a lot of good things about these workouts from the Twins, and love the fact that they can be done at home with minimal equipment.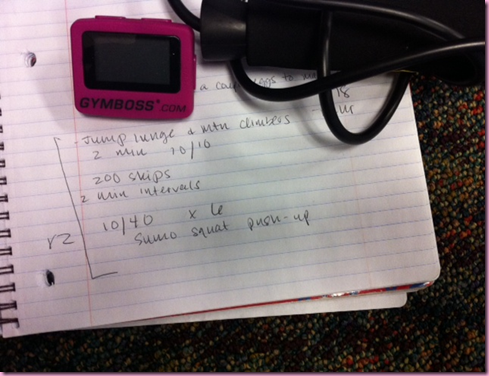 Today, I did the "Ass-busting workout." That it did.
The whole thing took me about 35 minutes and I was DRIPPING in sweat. I felt kind of hardcore doing it with all of the Air Force peeps around

I can definitely see myself incorporating these workouts a couple of times each week, especially when I'm pressed for time.
Post-workout smoooothie: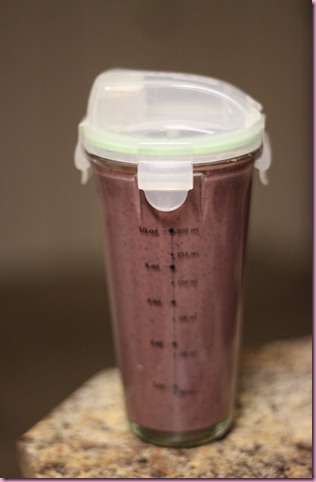 It was actually one of two smoothies I enjoyed today

At work, I made a Xoom juice run and also dipped into the community almond butter (in addition to my packed lunch). It's been a snacky kinda day <3
I'm off to catch up on emails, start my new book proposal (thank you for all of your tips and kind words this morning) and then make some dinner.
See ya on Fashion Friday!
xoxo
Gina
Something to talk about: How important is it for your eating habits to align with your favorite bloggers? For example, I know some people that only read vegan blogs if they're vegan, veggie blogs if they're veggies, and so on. For me, I read tons of blogs with all eating styles under the sun. (Don't usually comment because it's via iPhone and I suck at typing, but I lurk many amazing blogs) It's fun to get ideas from bloggers who eat kind of like I do, but feel like food is just a conversation piece in healthy living blogs. It's the blogger's daily shenanigans and personality that I care about the most.
Today's workout jam: "More"  by Usher. This song helped me push through my last set of intervals this morning—it's overplayed on the radio right now, but it's catchy and I lurve it… and Usher

*Don't forget to send your Winter Shape Up success stories my way! fitnessista at gmail dot com