You've been good to me, postman
Hey guys! How's your day going?? Who has Indian food plans for tonight?? Sadly, I'm gonna wait until tomorrow for Indian since I have a training appt, but it will just taste that much better, right? 😀
The postman has been so kind to me lately.
First, he brought me a beautiful plethora of GLOBARS!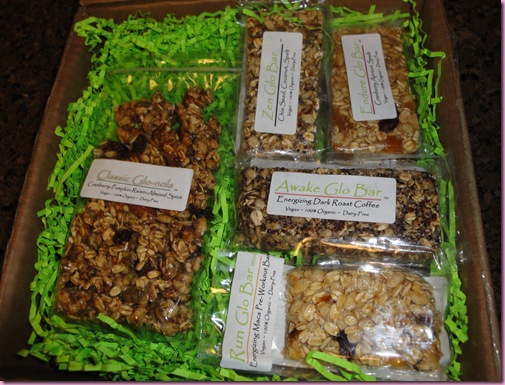 Ange was so sweet to send me Glo Bars to sample in every flavor, as well as some Glo-nola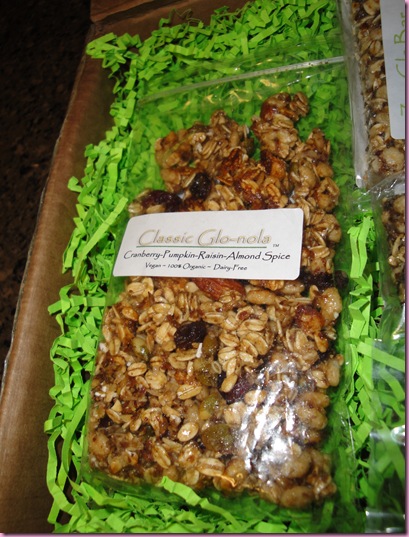 I loved the nutritional info for these bars! They're going to be a special treat 😀 That is, if the pilot doesn't munch them all… I saw him scoping them out 😉
On Saturday, I had a bite of the Run Glo Bar since I love Maca with all of my soul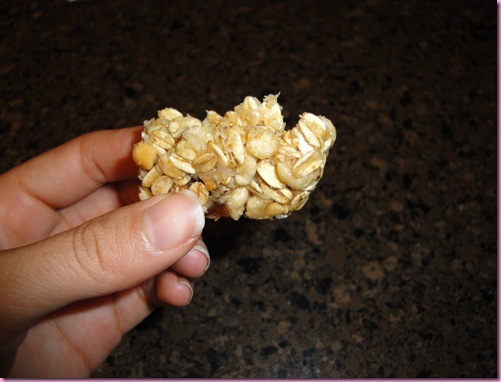 It was delicious! I loved the crunch and the fact that it wasn't too sweet. Definitely get your hands on some Glo goodies if you haven't already 😀
Next gift from Mr. Postman: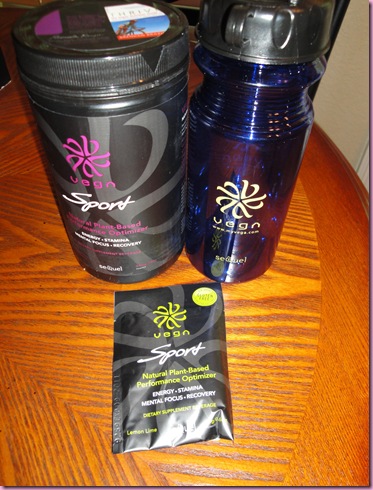 Vega Sport!!! (If you haven't entered my giveaway already, check it out here. Winner will be announced tomorrow morning!)
Since I got this sample for free from the lovely people at Vega, I'll be posting a review for it after I give it a whirl on my reviews page. It came in perfect time since I teach two classes tonight! YESSSSSSSS.
More goodies: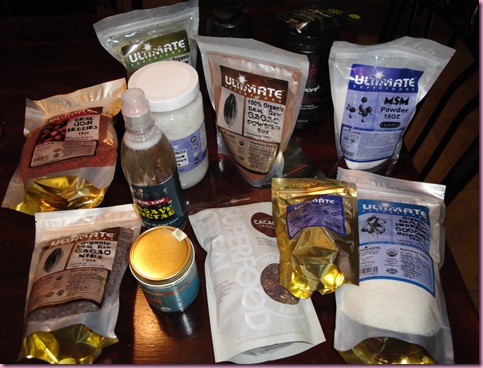 A boatload of raw superfood justice.
Here's what I got:
Cacao nibs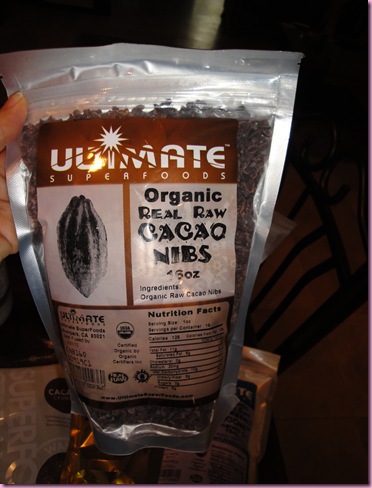 (Back at the restaurant, we all used to say cacao like a bunch of parrots. I miss that)
Goji berries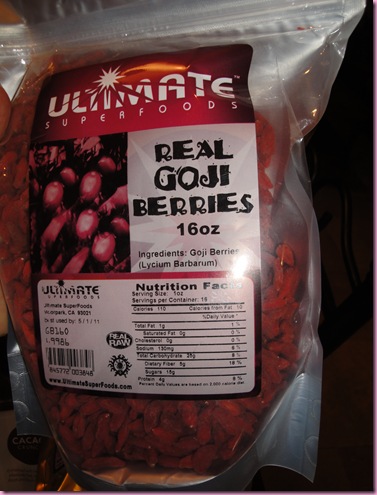 Hemp seeds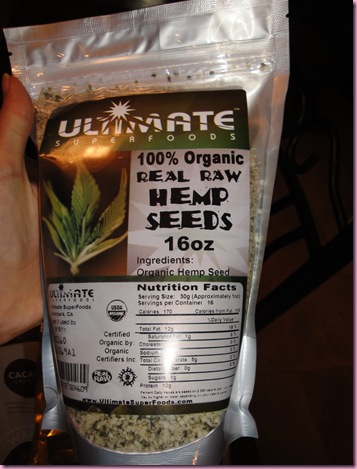 Coconut oil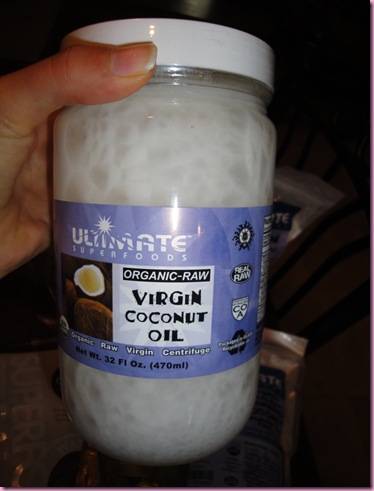 Agave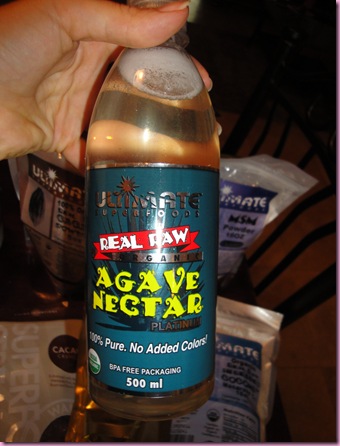 Sprouted pumpkin seed butter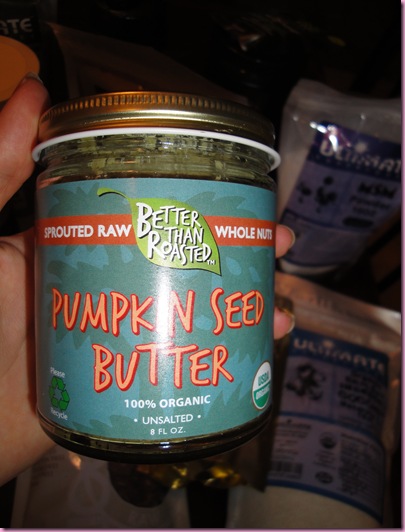 Raw Cacao Crunch cereal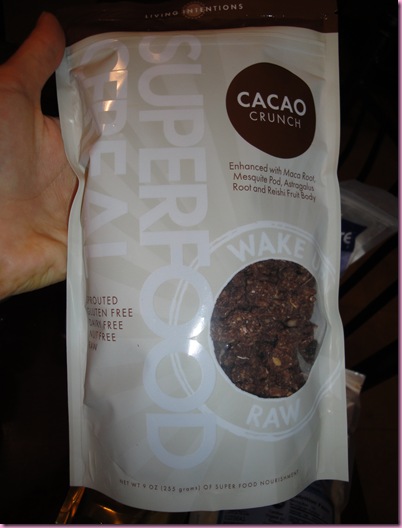 Cacao powder (cacao! cacao!)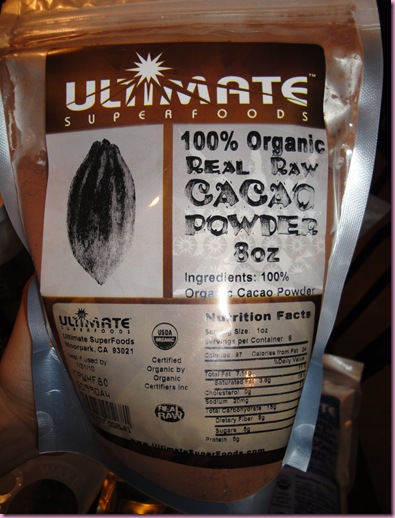 Maca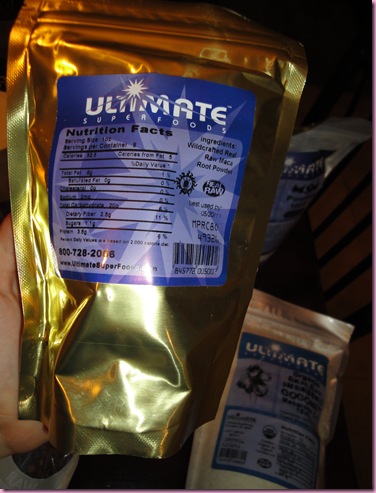 MSM powder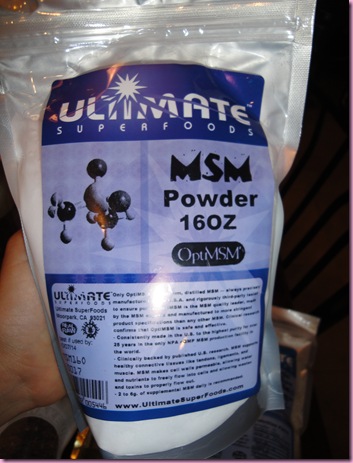 And finally, shredded coconut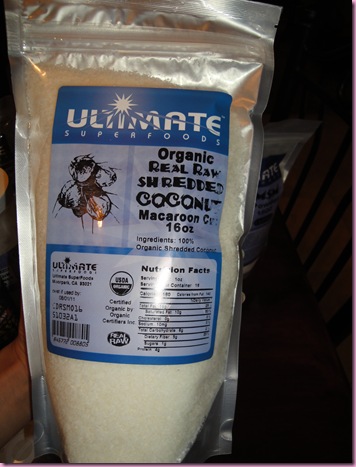 You'll never guess what that's for 😉 (especially since they're "macaroon cut")
Whew! LOTS of good stuff! That's what going to raw culinary school will do to ya… make you feel like your current kitchen stash is inadequate. The second I got home, I went online and ordered all of that stuff. The crazy thing is all of it cost a little over $100. Seriously! And those are pretty big bags and I got WAY more bang for my buck than I would have at Whole Foods or another health store. The secret is a lovely place called Earth Shift. Think of it as the Sam's Club of raw foods and superfoods. You have to register and each order has to be over $99, but if you're going to stock up, it's awesome!!!
Well I'm off to rest a little before teaching spin and Zumba, then back to the other gym for a training appointment. It's starting to feel like the good ol' days around here again.
Have a great night <3
G
Today's Zumba playlist: (I'll post spin's later.. still working on it)