Sometimes, cactus reminds me of the Pilot.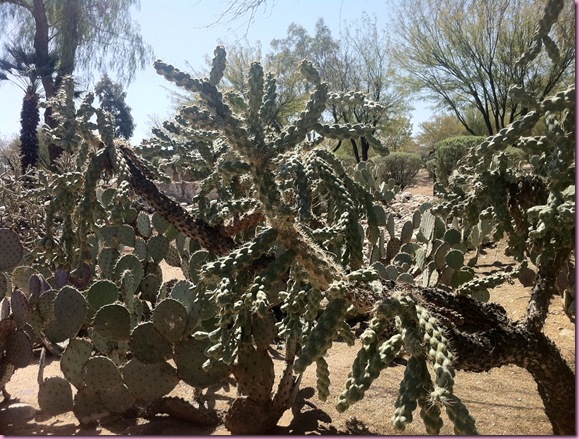 That seems like a weird thing to say, but he is fascinated with it, especially since he grew up in the South. It's weird to him that many Tucson homes have deadly plants in their yard, which is understandable. On the other hand, greenery and trees are kinda weird to me 😉
So needless to say, I'm reminded of him a lot, especially while I'm at work.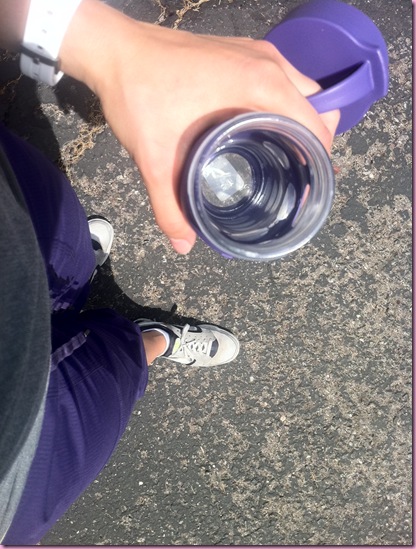 Today was my first day back, and it was definitely bittersweet. I've been looking forward to teaching fitness because it's something that I love, and I've missed my work friends, but I can't say it wasn't hard to leave my little sidekick for longer than an hour. I've had a lot of anxiety today, partially because of nerves –I was nervous to teach again- and also because I missed her. The good news is that it's only a couple days a week, and she gets to spend it with the best possible people: her nanas. It makes my heart happy that they'll have extra time to bond together and hang out <3
Some eats:
Bowl of oats with Sun Warrior, Brewer's yeast, raspberries, almond butter and tea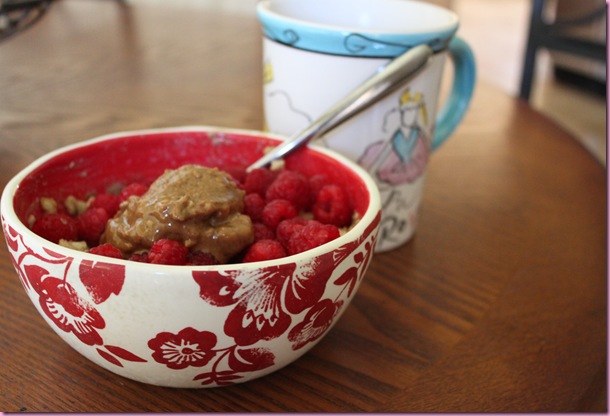 Larabar after stretch
A greeting with the cookies while I was waiting for my wrap to… cook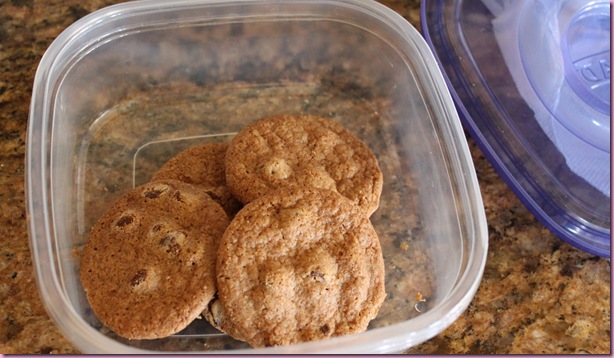 Wrap with turkey, mayo, Dijon, greens, avocado and an apple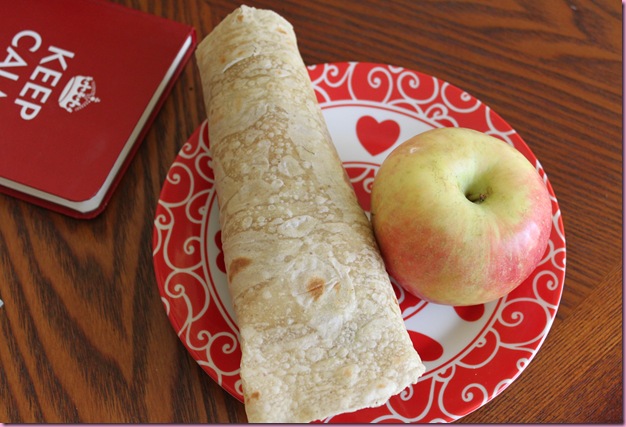 Teaching Zumba was a lot of fun this morning 🙂 My friend Sasha and I team-taught, and one of the things I definitely had to hit "refresh" on was my cueing. Usually in Zumba you don't use mics at all, but at work, we do since many of the guests have never taken Zumba before – it makes it a little bit easier to follow. It's also kinda hilarious to say stuff like "one arm up, then smack your booty!" Team-teaching is awesome because you get a little bit of a break, too 🙂
Packing my afternoon snacks and heading back.
Hope everyone is having a great day <3
See ya later!
xoxo
Gina
Zumba song of the day: