Hi friends! How's the day going? Mine started off with a sweaty BODYPUMP class, and then I came back home for breakfast with the madre and Liv, and a trip to Nordstrom Rack to ride the train outside.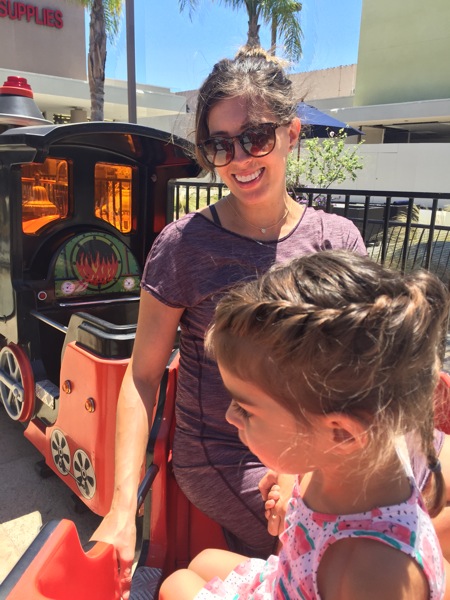 (I was like, "Woooo!" and Liv was like, "Mom, stop." haha.)
It was a great day to replace my sad lost sunglasses; Nordstrom Rack always has awesome deals. (They're very similar to these ones!)
Later tonight, I teach spin and am going to make a little salmon dinner for the fam. I've been trying to think of new ways to enjoy salmon -my all-time favorite way is the maple orange salmon from the book– but I'm going to switch it up a bit tonight. We'll see how it turns out. With salmon it could go one of two ways… there is no in between.