Hi friends! How's the morning going?? Hope you're having a wonderful day! The weather has been absolutely gorgeous, so we're going to hang out at the park before grabbing some juices. I'm so excited for the weekend ahead. It's the Pilot's "Friday" so it will be fun to have that one guy we like around. 😉
Some pics from lately:
Little Italy lunch with the Pilot and Miss P while Livi was at preschool: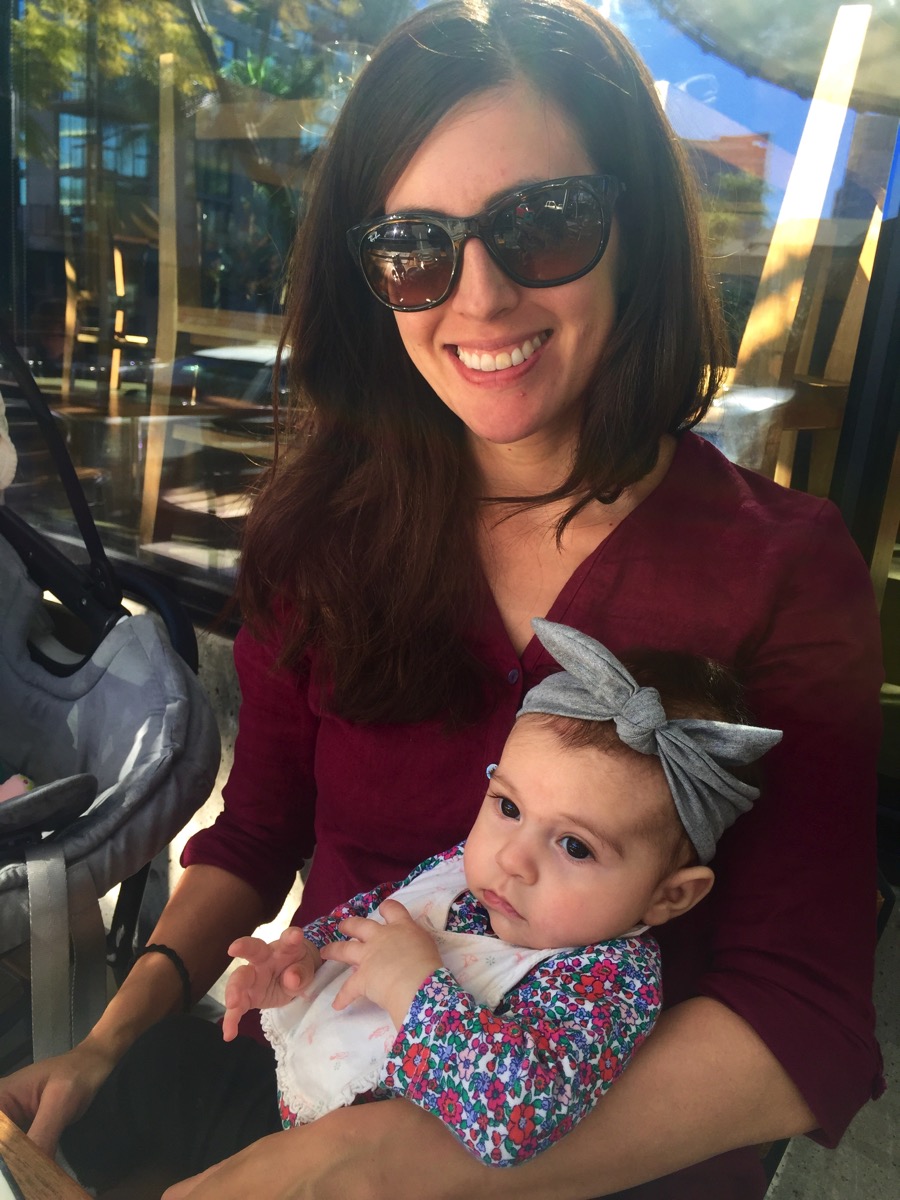 We tried Monello for the first time, and it was fantastic, Little Italy is swarming with delicious and authentic restaurants. Since I already found the best acai bowl bowl in San Diego, it's now my mission to find the best pizza and tacos before we leave. If you have any inside info, please let me know. 😉 Caffe Bella Italia in PB still has the top spot for pizza, but this was a close second.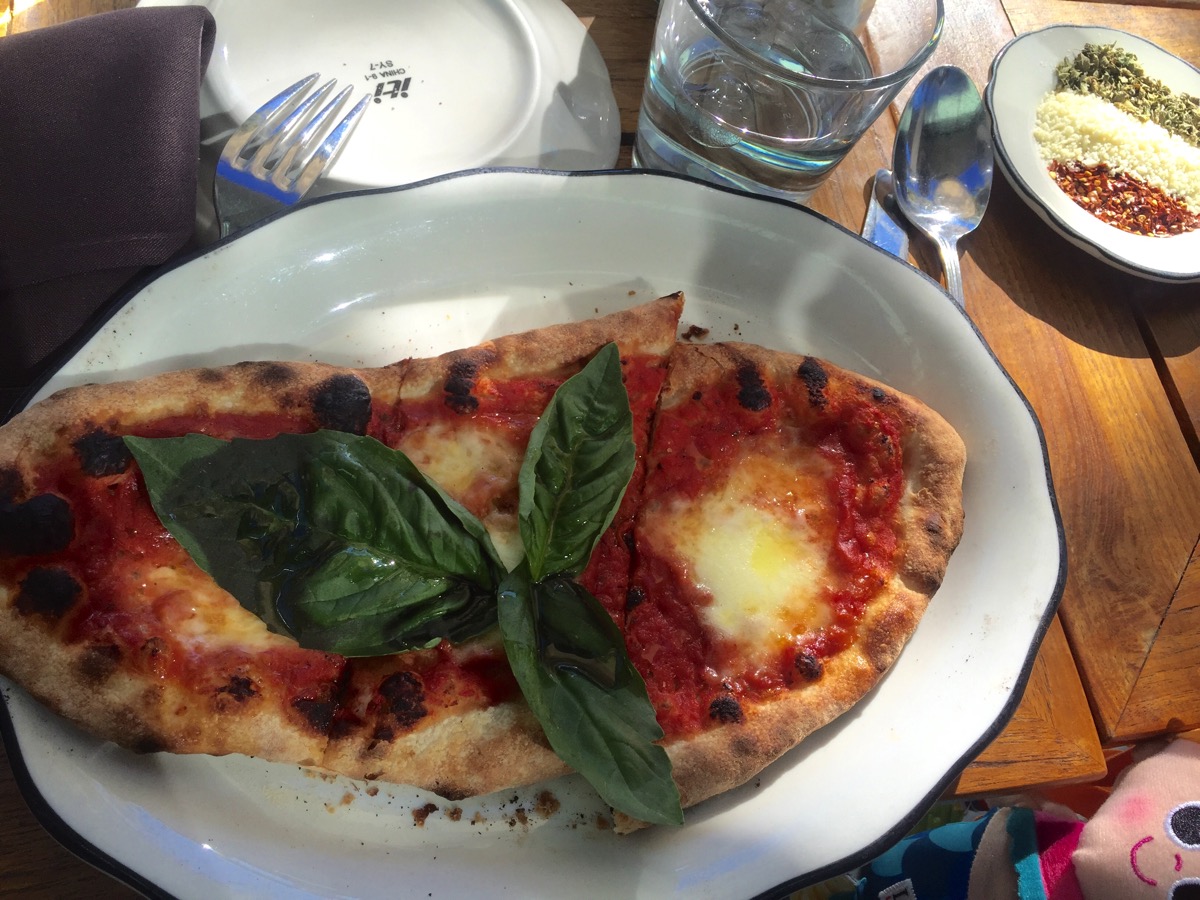 We had our lunches with green salads,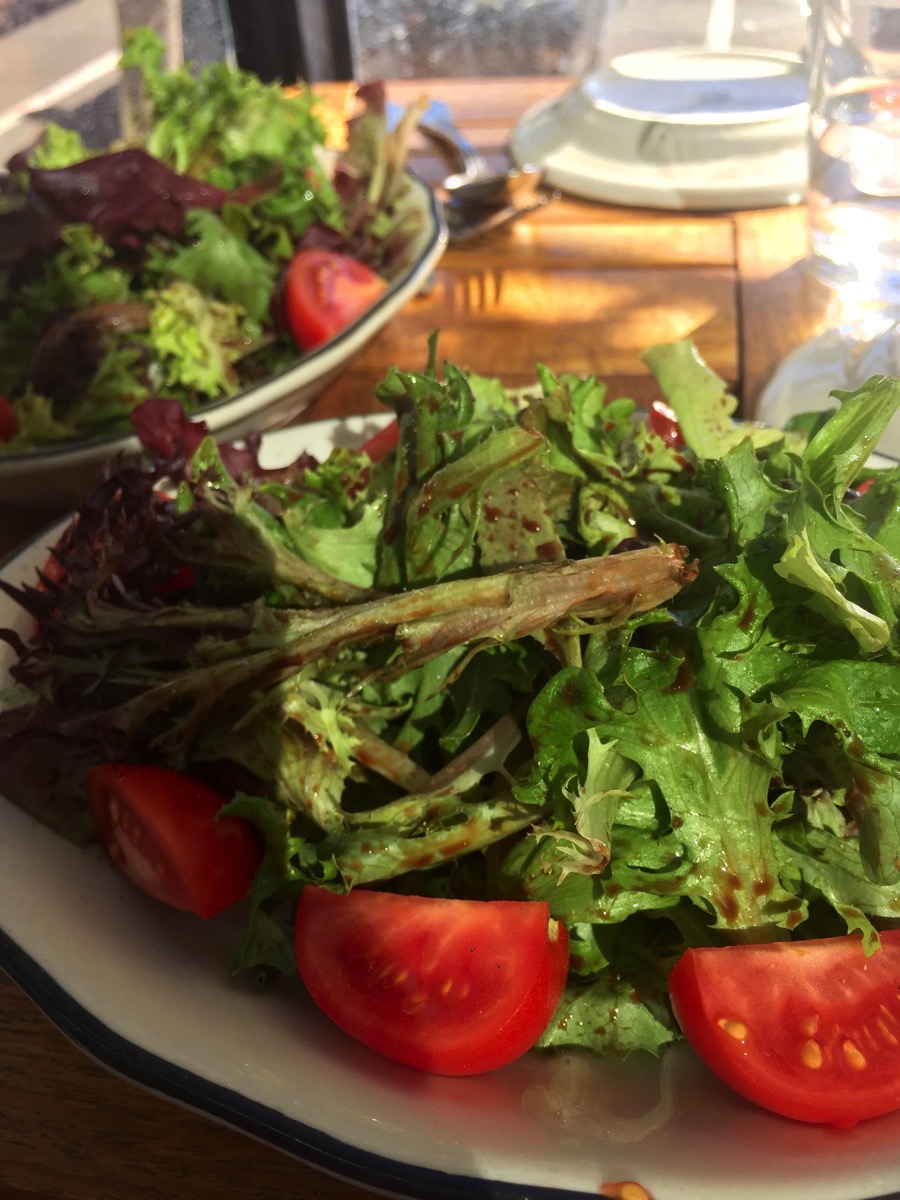 and bowl of seasoned lupini beans.
Some roses the Livi picked out: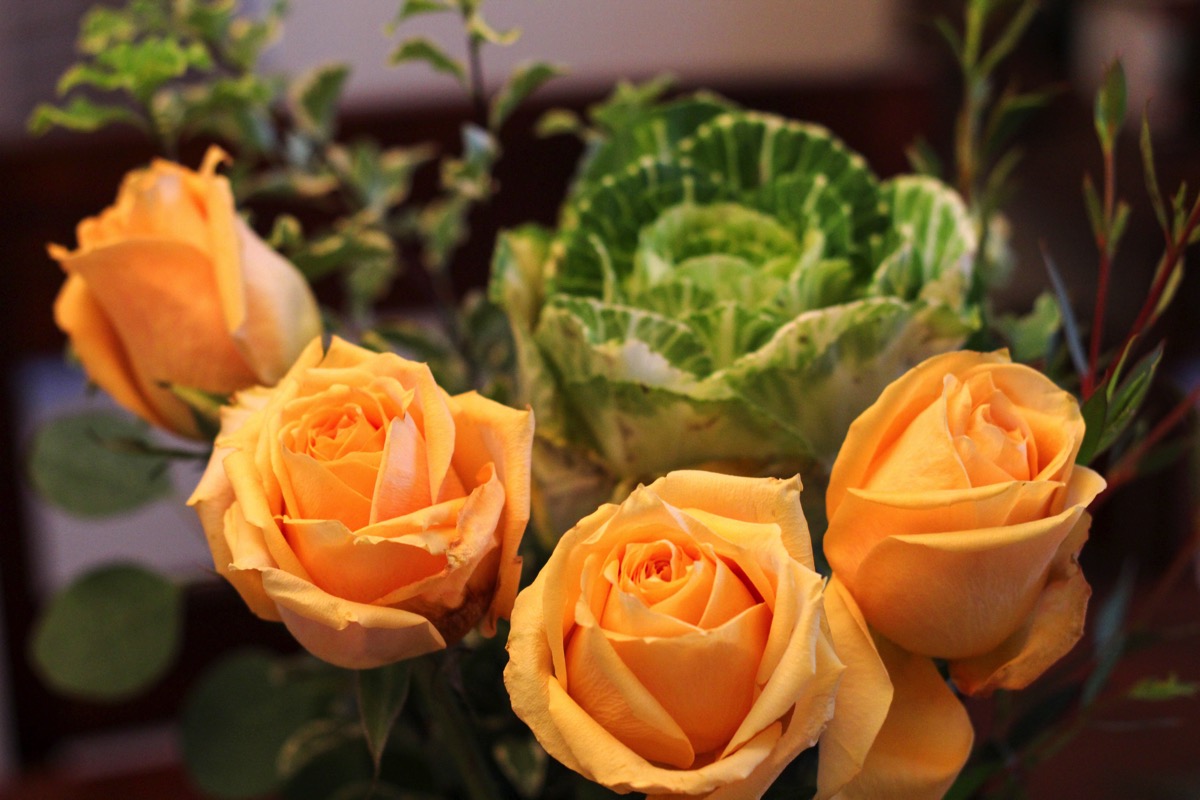 (I've been really into unique bouquets lately, and love this one she picked out with a head of cabbage in there.)
and a gym pic from testing out a PBB strength workout. It has been really hard for me to get in my own workouts with everything going on -I feel like we have a doctor's appointment or something else happening every day- and I'm really thankful that all of these workouts can be done at home. It's been a lot easier for me to sneak in a bit of strength training when I can. Since I was at the gym already to teach spin, I used that as my cardio and did my 20-minute PBB strength: 10 minutes before class, and 10 minutes after.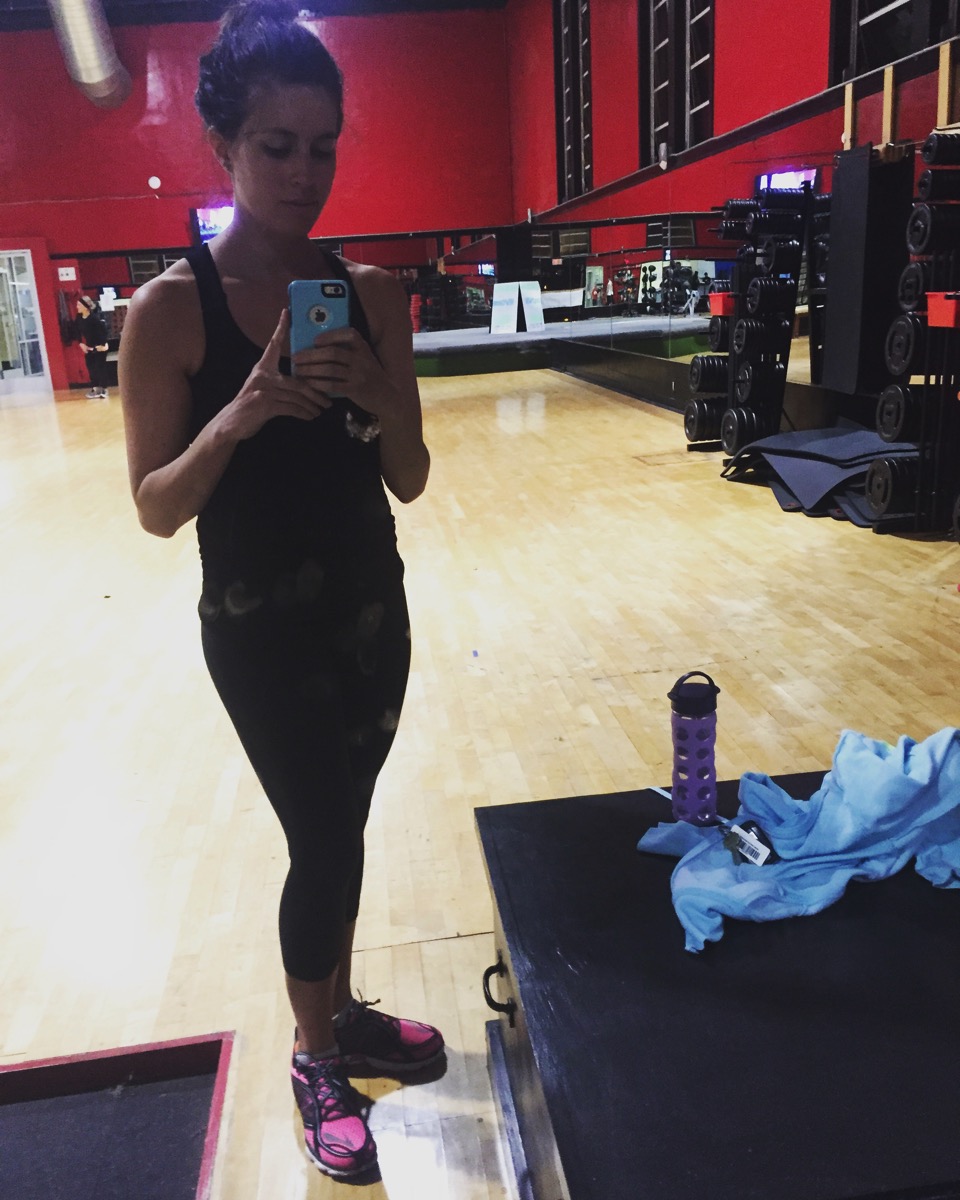 Harney Cobb for dinner: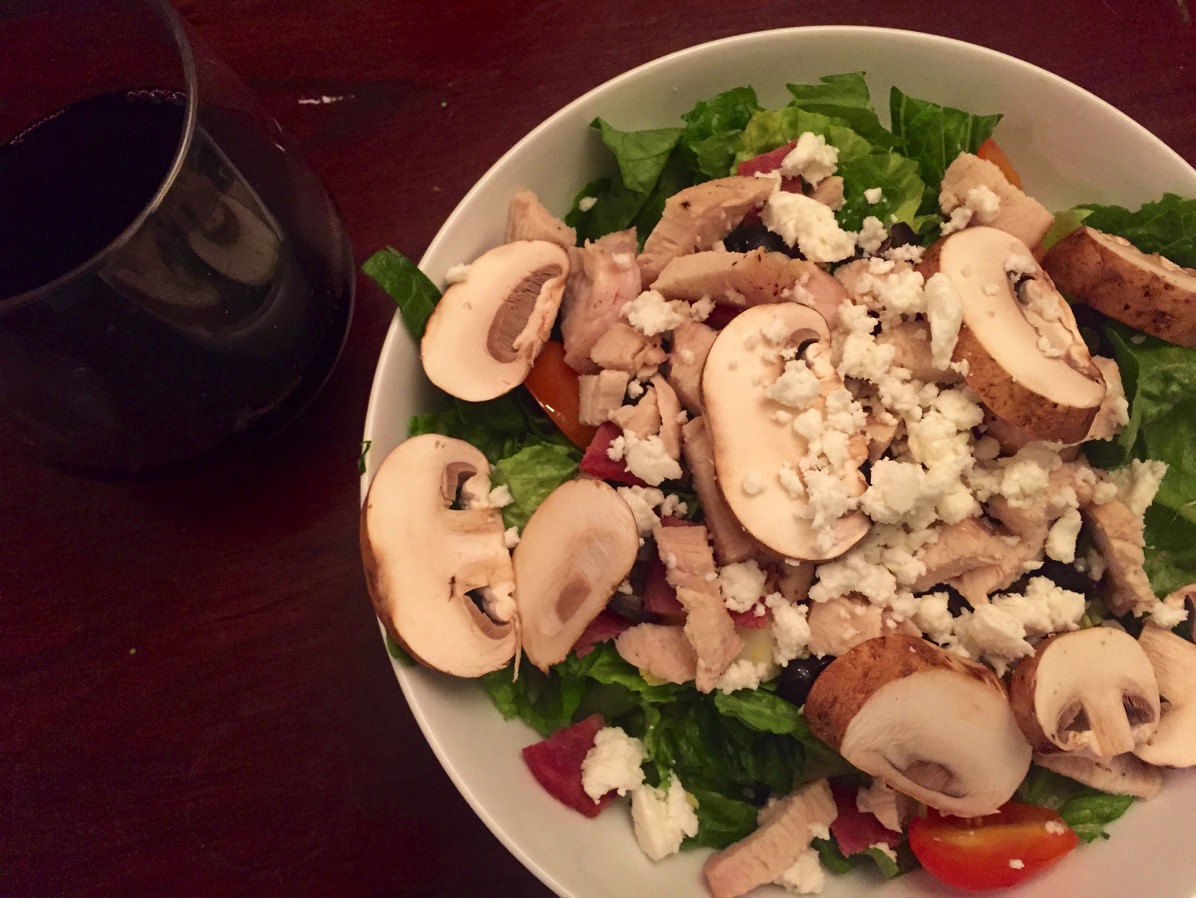 Here's the playlist from last night, along with some cardio guidelines if you'd like to use it for your next workout. You can use these ideas on any mode of choice, whether it's the treadmill, spin bike, elliptical, or Stairclimber. Of course, David Bowie was on this week's playlist. "Under Pressure" has been stuck in my head for 4 days now. <3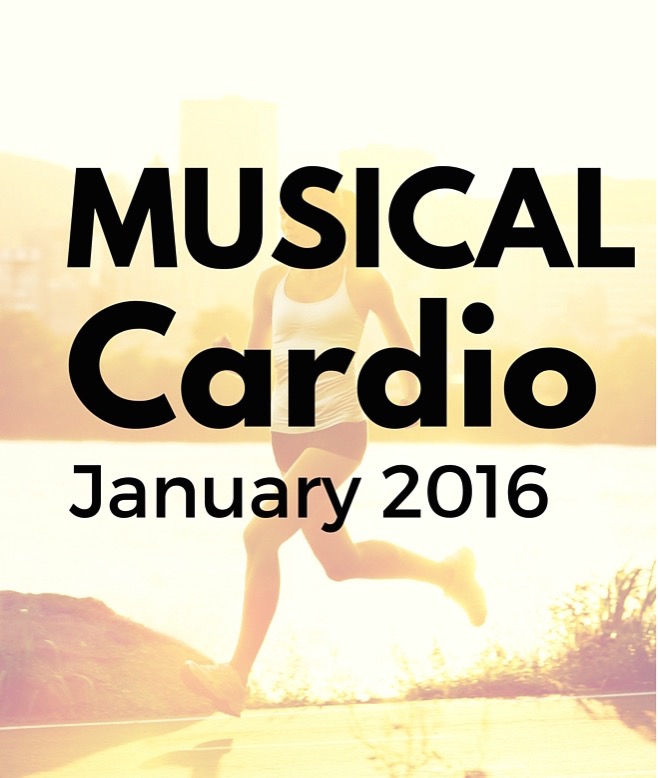 (RPE scale 1-10. 1= taking a nap, 10 = sprinting your heart out, and/or max resistance)