Hi friends! How's the morning going? Lately, I've had the worst time getting moving in the morning which I think is could be due to the third trimester slump. Caffeine, I miss you!
Yesterday was a lot of fun and packed with activities. I joked about getting lost in the IKEA maze, and we really did get lost in the IKEA maze. You have to literally go through the entire store to get out, and all of the elevators are hidden. Sneaky, IKEA.
I got a couple of things for the baby's room/guest room because the Pilot and I realized that we're giant slackers and should start getting things together. It was so much fun to take our baby stuff out of storage and start cleaning everything! I have plans to do a mermaid room, so we'll see how it turns out. It's a smaller space, but I'm excited to decorate it a bit for the little lady. <3
The mess that is the guest bed right now: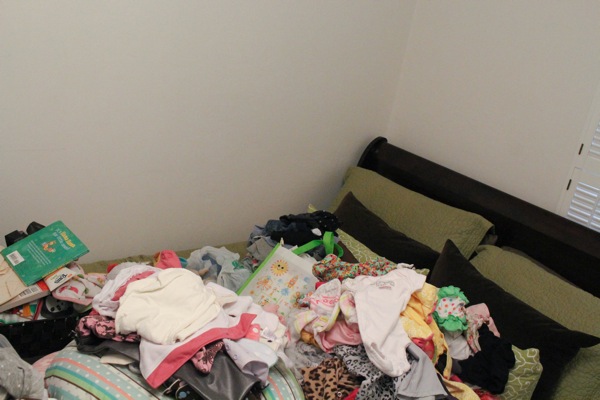 (If I disappear from the world, please unearth me from the mountain of tiny jammies. Also, if you know of a spot where I can sell a bunch of cloth diapers, please let me know!)
Dinner last night was a quick one that I'll be sharing later this afternoon: turkey and shrimp jambalaya!