Hey hey party people. Happy humpday! Hope your week is going well. P's 7 month update is up on the Family page here. 🙂
This spin teacher is back in action! It felt so great to be back in the saddle, especially since I mentioned before that there was a time not too long ago where I thought I might not be able to spin again. I just have to stop myself from getting awkwardly emotional at the end of class. You can't come back from hiatus and cry at everyone.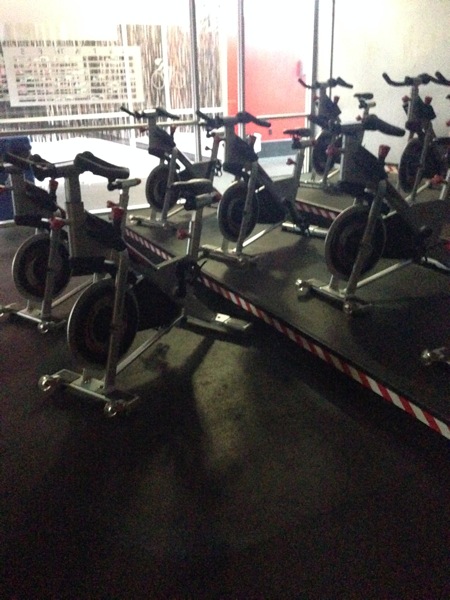 I was so excited to put together an awesome playlist, especially since we have a new lighting system in our spin room. I can change the colors of the stage lights, set them to flash to the beat of the music (awesome for sprints), and turn everything off but a single spotlight for heavy hills. It. Is. Awesome. I'm still getting the hang of the remote, but I don't think it will be too bad.
Here's the playlist I put together for this week's spin classes, and wanted to share for your sweaty summer cardio workouts! It's a great mix of steady beats for tempo work, driving choruses for sprints, and slow, intense jams for hill climbing.
I hope you love it!