Hi friends! Let's all do the Friday dance!
Or the piñata dance?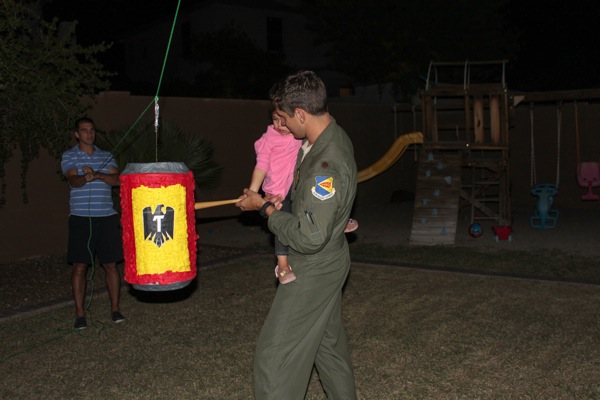 I'm just now getting a chance to get to the computer, since Livi and I had to rush on base early this morning. I had to get some blood work done, and since kids are no longer allowed in the base clinic (so weird), she got to hang out at the squadron with her daddy.
I'm so excited about this upcoming weekend! We have a family wedding, which is guaranteed to be legendary, and it's my LAST training run before my half marathon. Just typing that raises my heart rate just a little. Fingers crossed the ol' knee will hang in there and I'll have a great race next weekend.
Here are some faves from the week:
-The Pilot's surprise birthday party!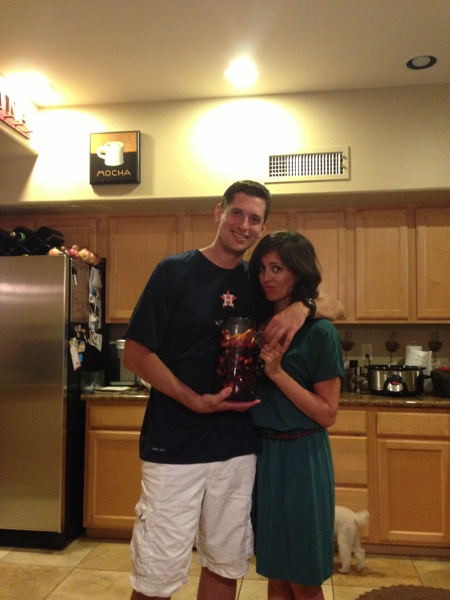 (It's been a while since the duck face has been seen on here. I guess I thought it was time for a return? I don't understand, either.)
I booked him a massage after work, and told him maybe we could go out and grab dinner when he got home. When he returned, about 30 family and friends were here waiting for him, eating and drinking sangria. He was definitely surprised 😉
The spread:
Appetizers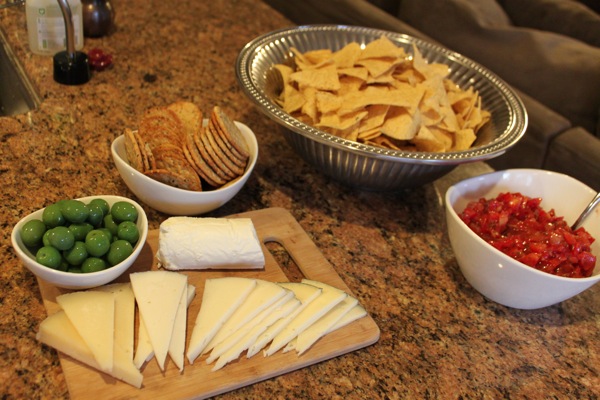 Potato salad (made from Costco by pouring said potato salad into a bowl and sprinkling smoked paprika on top)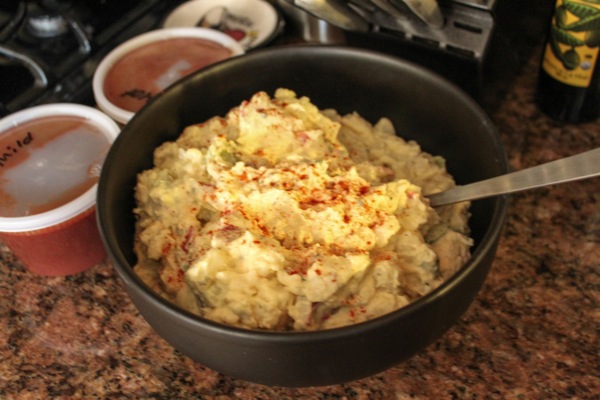 Pulled pork ordered from Hog Pit,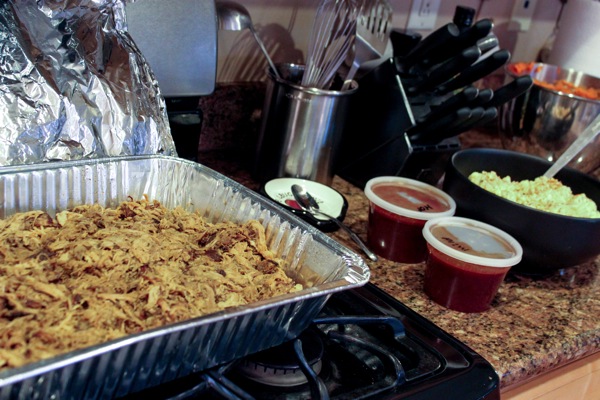 a salad with greens, goat cheese, cranberries and pumpkin seeds,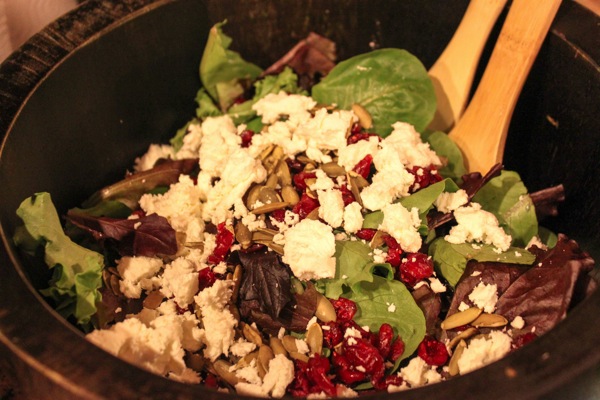 mashed sweet potatoes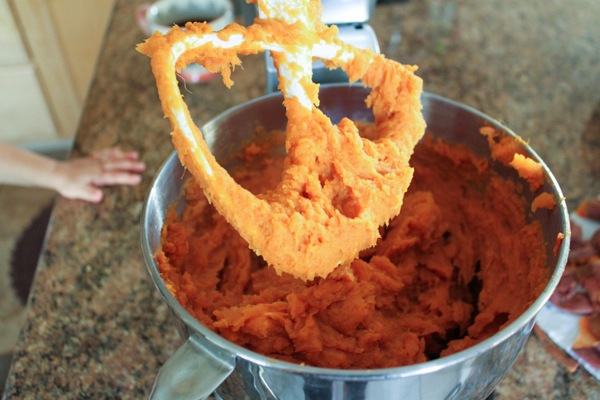 (that tasted even better since my little sous chef helped me!)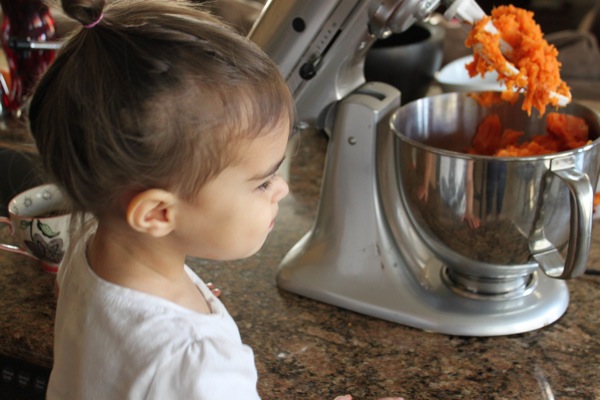 and the BEST, easiest sangria.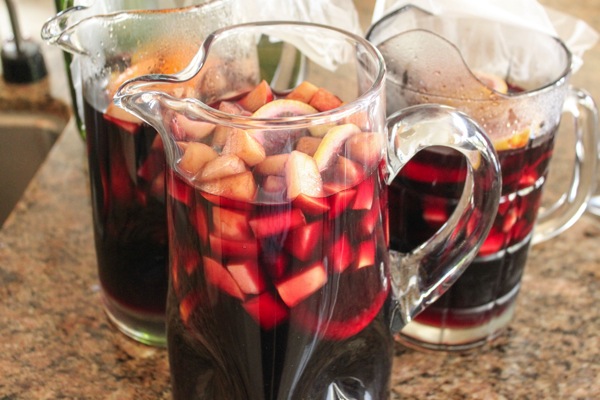 I have another recipe that's a little more labor-intensive, but this is another gem from my chef uncle. I chopped all the fruit, poured tequila over it, and sprinkled sugar on top. It sat in the fridge overnight, and the next day I added red wine and chilled in the fridge. It was incredible. And watch out for that fruit… yee haw!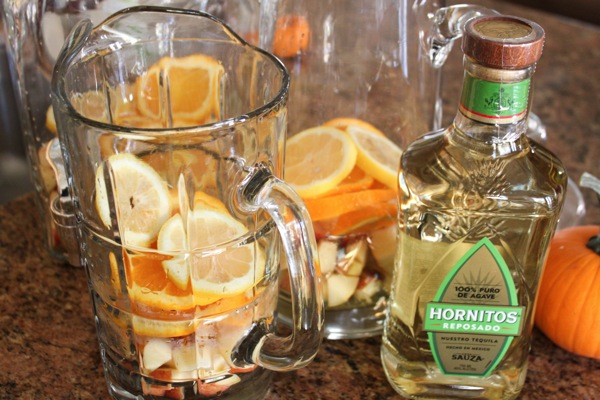 Oh, and my uncle also helped me pick out the cake. We went for the strangest one that Costco had in their selection.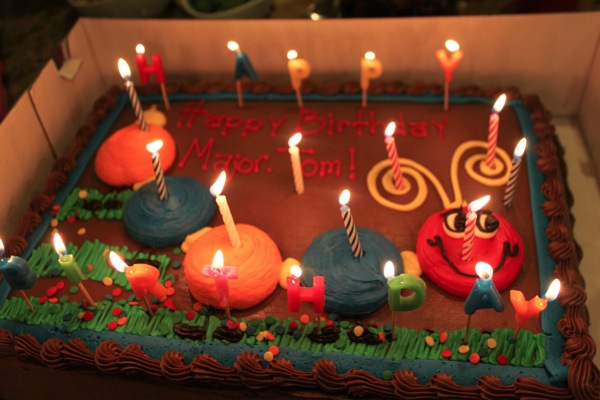 (The Pilot was just promoted so it was kind of a birthday/"congrats on making Major" party)
And of course, there was a piñata shaped like a can of Tecate and a game of "cork on a fork." <– I wouldn't even begin to describe the hilarity that ensued.
It was Luna's first family party! She had a blast playing with her fur cousins and then snoozing on the couch <3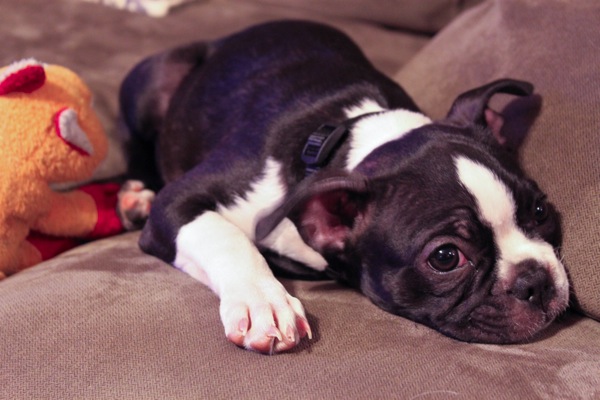 We had an amazing time with everyone, and I definitely soaked up every second since we got our assignment a couple of days ago. I'll probably post about it next week, as we're still deciding what we're going to do, but lots of changes are on the horizon!
Some more faves:
-Livi's new kitty cat shoes. Whenever I want to make a "fast trip" into Target, the little girls' section sucks me in. I just can't help it.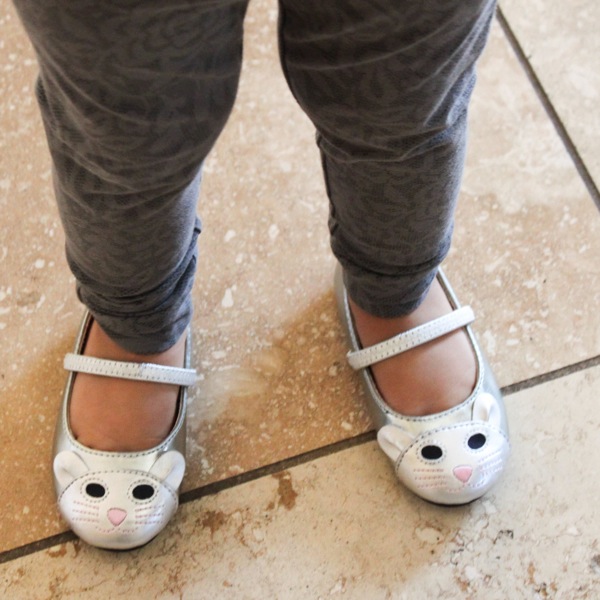 -Paint! I started painting the piano and CAN'T WAIT until it's finished.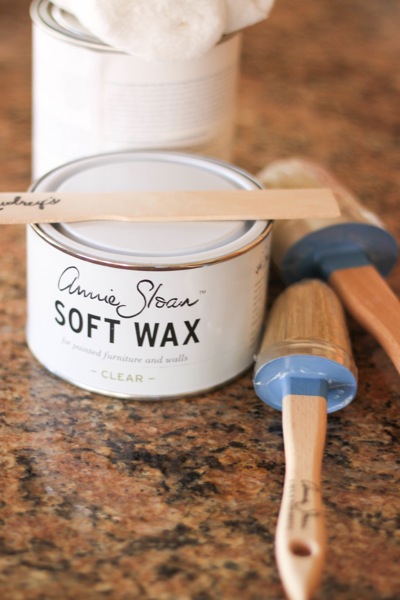 -Dinner brought home by a man in a flight suit 😉 We're trying to minimize restaurant meals, but when I was staring in the fridge and trying to figure out what to cook the other night, it was very nice to hear "I'll grab dinner on the way home."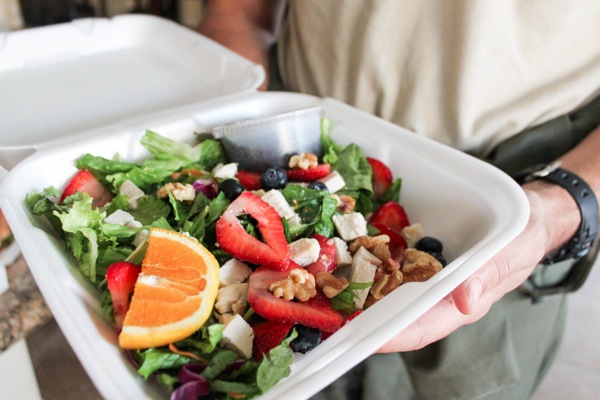 –10 health myths that won't die
–This fantastic tap piece to "Cups"
–Unspoken rules of indoor cycling
-And huge thanks to my friends at What To Expect for including my new mom must-haves in a love-it list! Check it out here, if you'd like 🙂
What are you up to this weekend??
Have a very happy Friday!
xo
Gina