12/2: Meals and Fitness for the week
Since I've been doing distance runs once a week for half marathon training, every Sunday I wonder if my body will "know" how to run. Like, I'll remember last week's 10-miler (about half pushing the jogging stroller) and think to myself: there is no way I can run 10 miles. I just did it! Does anyone else do this, or am I just weird like that?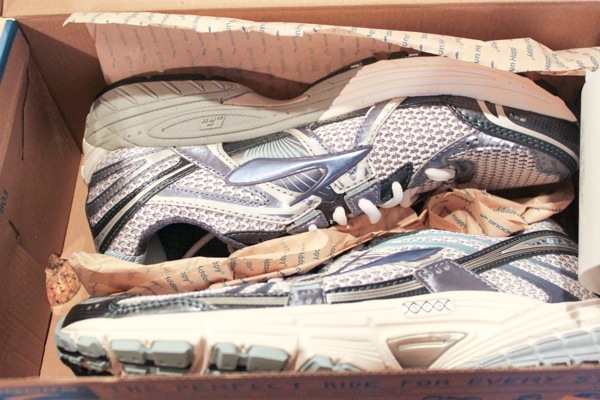 (loving the new sneaks so far)
I'm kind of glad that half marathon training is coming to an end for now. It's still been unseasonably warm in Tucson -minus the random cold spell thrown in there the weekend of my last half marathon– so before it gets too cold, I'm gonna call it good after next weekend. I'm a huge chicken and just not a fan of outdoor cold-weather workouts (major props to those of you running in the snow).
I'm been trying to think of my next fitness goal, and nothing has come to mind. I always like to have something to work towards, but don't feel like anything is particularly inspiring to me right now. I thought about doing something really intense, like a fitness competition, but let's be real: I hate prancing around in a bikini anyway, and I couldn't live on chicken breasts and broccoli. I'd love to do a Bikram challenge, but the time commitment isn't realistic right now, and am not super into CrossFit, even though I do like it. I think a reason why I like running- is that it's easy to measure your progress and accomplishments over time. It's harder to say, "I hit that Zumba salsa way harder/better/crisper/funkier than last week!" We'll see what my next kick will be, but for now, training for the half has been good motivation to get back into running after such a long hiatus, and also something fun we can enjoy together as a family.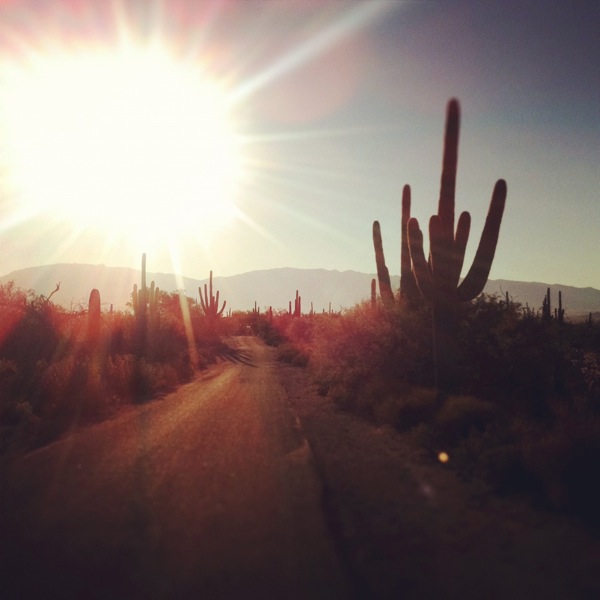 Here's my tentative fitness plan for the week:
Sunday: Runday
Monday: OFF
Tuesday: December Workout (will be up this week!)
Wednesday: Easy cardio
Thursday: Teach Zumba
Friday: Easy cardio
Saturday: OFF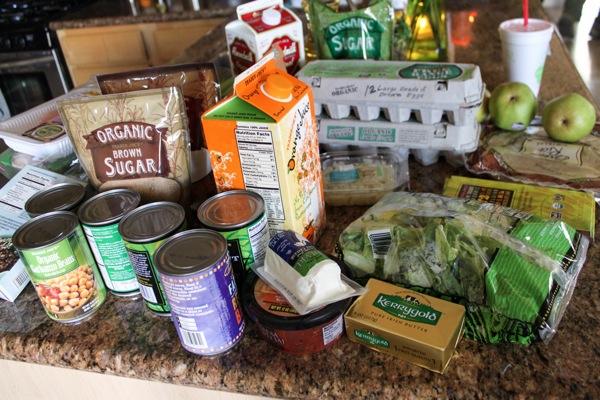 In honor of
Dine-in December
, I was serious about meal planning this week! When I got home form work yesterday, was starving (and thisclose to ordering Renee's takeout when I remember it's December!), and ate the most random grocery creation ever. Let's just say I finally used up that smoked trout, atop a salad along with cereal and a waffle.
Thank goodness for a new grocery haul…
Here's what's on the menu:
-Slow cooker sweet and sour tempeh and veggies (recipe to come)
-Shrimp, pasta and pesto (recipe to come)
We're off on a family run and then hitting up Trader Joe's. Then, it's prep day and making lots of
baby food
!
See ya later today <3
xoxo
Gina
Do you have any huge fitness goals right now? What's on the menu this week?
Don't forget to sign in for
the challenge
if you're joining in!