24 rules for being a human being in 2014. <– definitely worth a read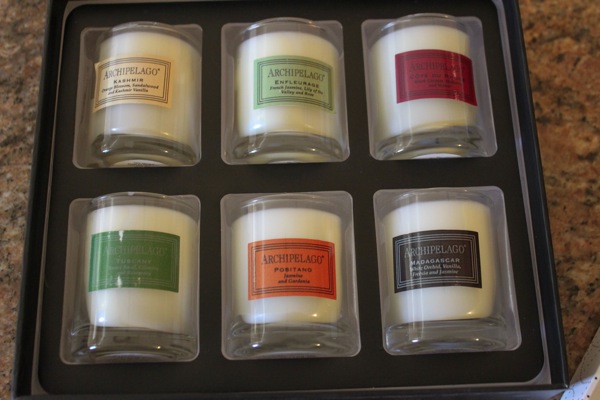 These cute votive candles. Helps indecisive people like me try a bunch of new fragrances with minimal commitment, and they were a RueLaLa sale. Friday Faves has slowly become "Gina's favorite candle this week."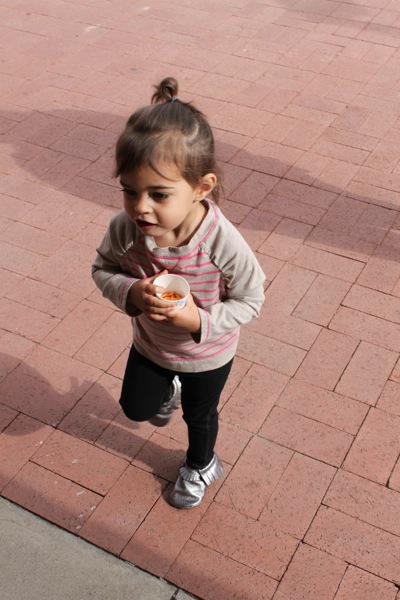 Livi's Freshly Picked moccs. I've been wanting to get her a pair, and the 25% off Black Friday deal was the final nudge to order some. She adores her moccasins, and I love that the elastic isn't tight (her Minnetonka moccs were too small around the ankle). I want some in my size 😉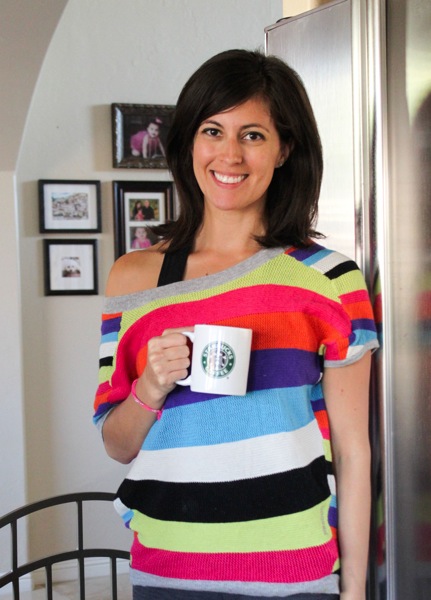 This comfy Reebok yoga tee. I ordered it using a gift card they sent, along with these slouchy sweats. They're perfect to wear around the house, or over Boogie shorts for hot yoga.
Inspiration board time! It's that time of year to get crac-a-lacking on visualizing your 2014. Where do you want to go? What are you going to accomplish? I'll put the official call out next week, but if you want to get started early, pin your inspiration board with your goals for 2014. Be sure to include #inspirationboard @fitnessista so I can shout of some faves here on the blog! I can't wait to see. In the past, I used to make my boards using paper and magazine cut outs, but alas, since the world is teching ahead and I'm still tapping morse code to write this blog post, I decided to catch up on the Pinterest train. We did it this way last year -and it was amazing!- but you can see some of my paper boards here and here.
This contemporary dance how-to. I died laughing, and still think about, "Go to sleep, Bich" and snicker to myself.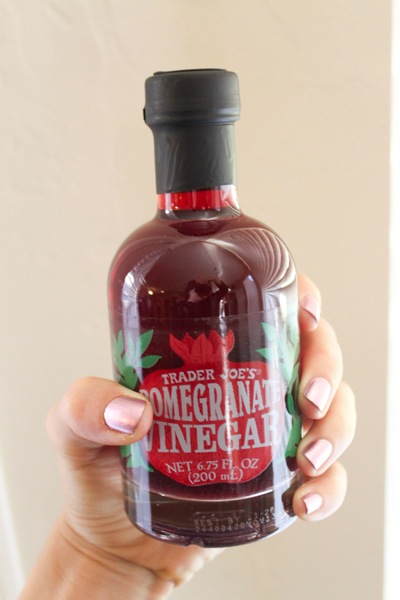 Pom vinegar. TJ's, you never cease to amaze me with your new creations. I love it on green salads with a crumble of goat cheese and sprinkle of hemp seeds. It's tangy, slightly sweet and perfect on its own. I'm excited to use it in some veggie stir fries.
Sitting on the floor at madre's house, with Livi and my two little cousins in my lap, all four of us wrapped up in a burrito blanket, watching Rescuers and eating kettle corn out of a giant bag.
Winter Dream tea! I first tried this about a month ago in San Francisco (with Jenna and Julie) and fell in love with the almond milk tea latte. I've been making my own here at home, and it's alllllmost as good as the real thing 😉 I'm so excited we're going to be close to Coffee Bean and Tea Leaf in San Diego!
Speaking of San Diego, we have to make a trip out there in the next few weeks to figure out where we're going to live. It's harder to visualize my 2014, since I have no idea what it's going to look like, but I have a good feeling about it 😉
What are you looking forward to this weekend? Did you receive any amazing holiday gifts? I'd love to hear about your favorite part of this past week!
Hope you have a happy Friday <3
See ya later on the Family page.
xoxo
Gina
New Fashion post from Meg with winter skin care tips!