3/24: Meals and fitness for the week
Every time we get back from vacation, I'm ready for some home-cooked eats again. It's fun to dine out, but I often feel like I could make the same things at home, with a much smaller toll on the ol' wallet. When we got back from La Jolla, I was READY to start making some real dinners again! That is, until I did a poor job replenishing our fridge, the Pilot flew two nights in a row and before I knew it, Liv and myself magically ended up at the Whole Foods hot bar. (For the record, their chicken gumbo soup is amaaaaazing.)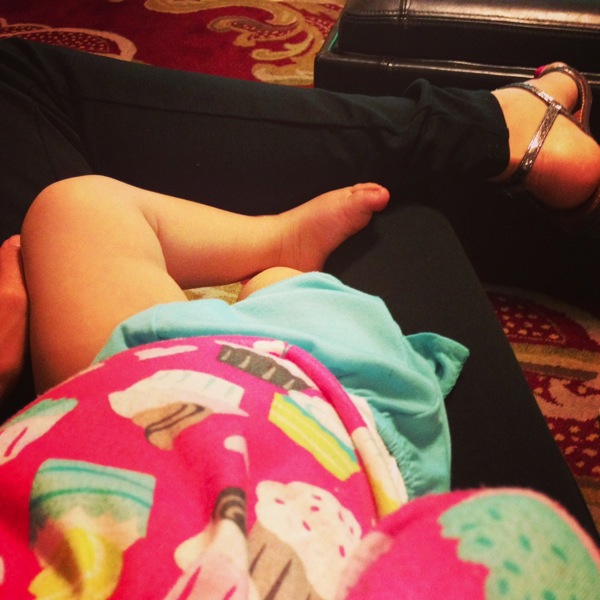 (Lots of girls' nights lately!)
Then, Friday night we had Sauce.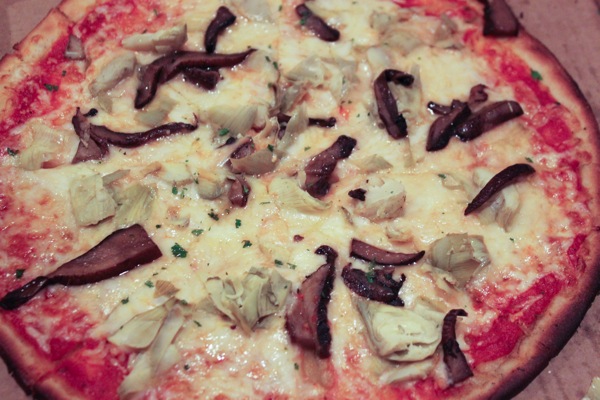 As delicious as everything was -they have kale salmon salad and the best GF pizza I've had in Tucson- I'm ready to get back on the wagon again. I want to cook dinner here at home and start off the week with a full fridge and prepped eats. It's funny how a short weekend vacation can snowball into eating out every single night. Also, I've noticed that with a toddler, I've really prioritized errands -our max is two- so I often feel like if we have to go pick up groceries and come home and cook it, why not just skip a step and pick up food that's already prepared? It's silly, really.
Here's what's on the plan for eats this week:
–Mexican lasagna (I've been dying to make some and have had most of the ingredients on hand)
-My uncle's turkey bolognese sauce with pasta and roasted veggies
-An attempt at Burger Lounge's quinoa burgers (if they're successful, I'll post the recipe!) with sweet potato fries
-Chicken gyros with chopped Greek salad
Plan and prep:
–Tempeh bacon (I blame Jessica for my BLT craving)
-Wash and chop veggies (bell peppers, cucumber, carrots)
-Make Livi some pancakes and oat bars
-Roast chicken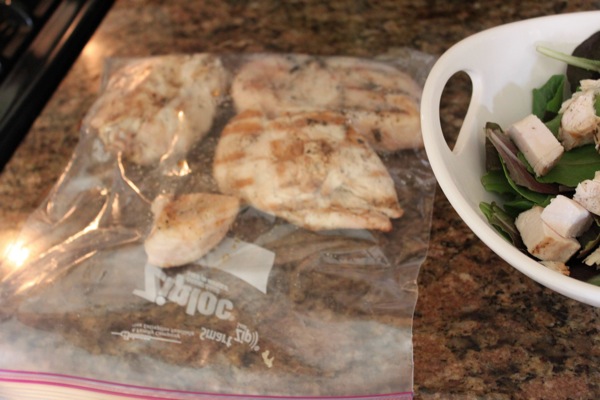 The tentative fitness plan:
-Sunday: Upper body and HIIT
-Monday: OFF
-Tuesday: Runday (aiming for 5 miles)
-Wednesday: Teach Zumba and Barre
-Thursday: Easy cardio
-Friday: OFF
-Saturday: Total body circuit and intervals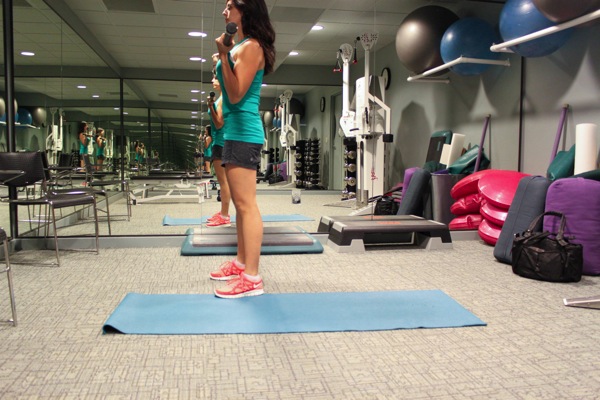 What's on the menu this upcoming week? Any new fitness classes or recipes? I'd love to hear what you're up to! Last week for March Greens, too!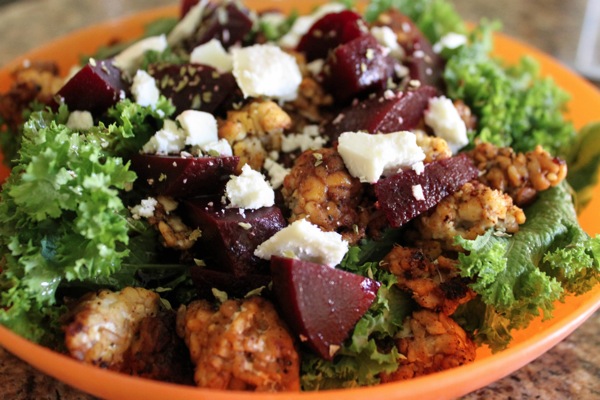 xoxo
Gina