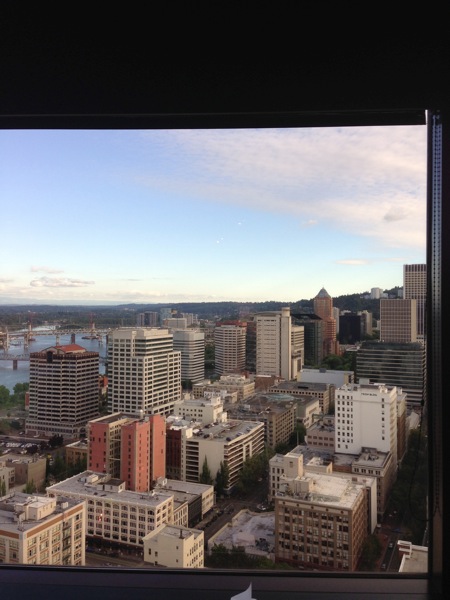 -Coffee kombucha. Say whaaaaat?!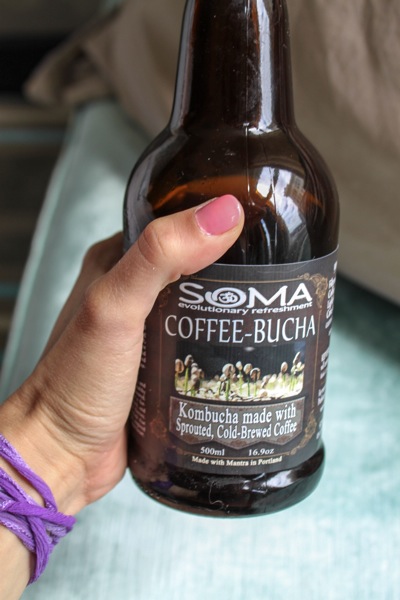 It was just as glorious as it looks. Sweet, a nice little jolt, and the lovely 'bucha fizz I love so dearly. I can't wait to try this again, or make an at-home version!
-These popsicles from Whole Foods.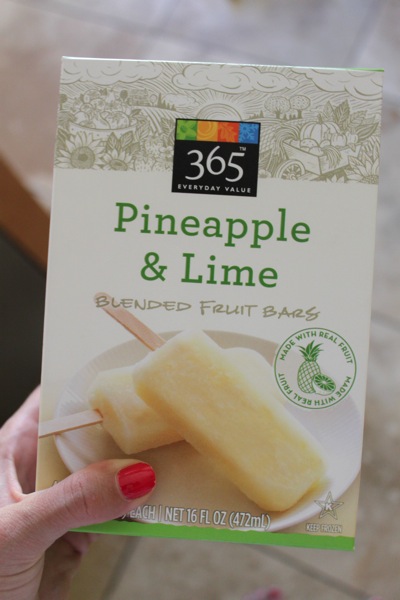 I'm on a "tropical everything" kick right now and I especially love the pineapple lime combo. Another fave? This mango mojito sorbet.
-The Sing! app.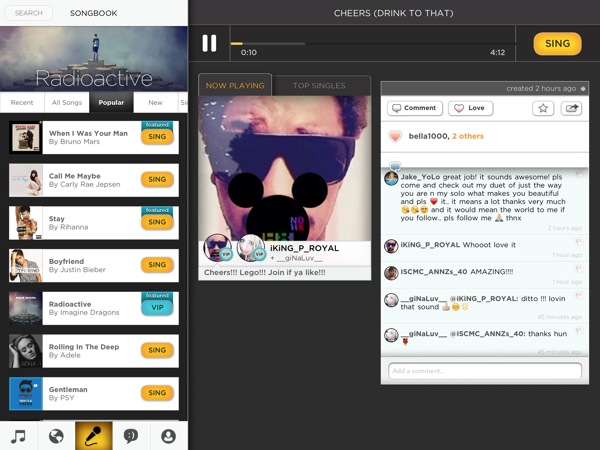 We've been having a little too much fun with this one on the iPad. My current high score is 2000-something, and I know the Pilot is having fun this weekend trying to beat it. This is how it always seems to work: I'll beat him at one of his games, he'll practice like crazy and then kick my high score into the dust. I was once the reigning Fruit Ninja champion in the house, but lost my title. Keeping that friendly competitive spirit alive 😉
-This awesome Reebok gear.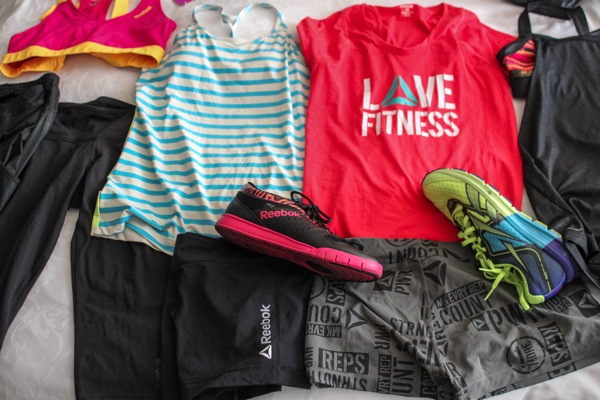 Reebok sponsored my Fitbloggin' trip (thank you, Reebok!) and also sent some wonderful goodies to wear while I'm here. Included in the above pic:
–tee
–dance sneaks (I tested them early for Zumba and DJ Dance last week- LOVE them) and their all-new running shoe
-The girl on the plane next to me who lost her tooth right before we took off. I don't have a picture.. but it was awesome.
-Good times in a new city with lovely friends.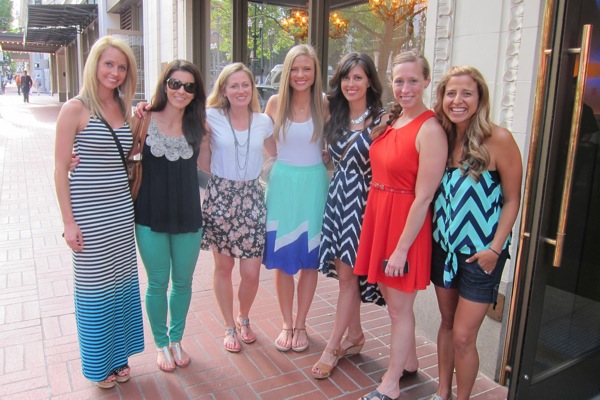 (Thanks for the pic, Julie!)
We had a blast today exploring the city; a full recap will be coming soon! It's been so much fun to catch up with Tina, Julie, Anne and Bobbi, and also meet Heather, Ericka, Kasy and Rach.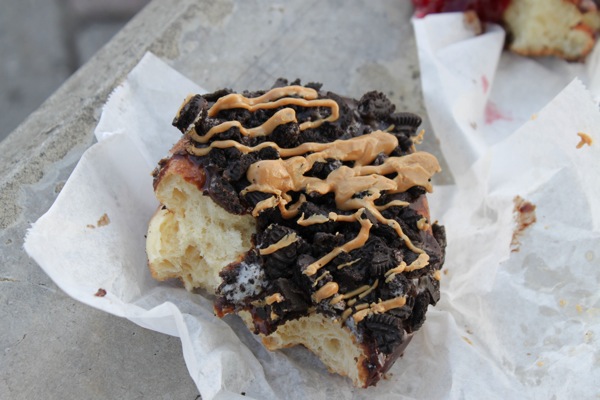 One of the things I'm especially loving about Portland: THE FOOD. We've already enjoyed some fantastic local fare, and remember when I was half-complaining about another week of restaurant food? Delete.
-Livi talking on her toy cell phone. She puts it to her ear and says, "Tata!" (our grandfather) "Hi, Tata." [pause] "Fiiiiiine." "Uh huh."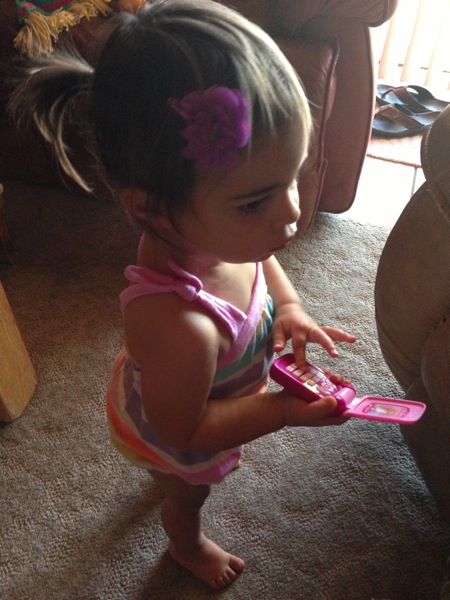 I die.
-Your wonderful Summer Shape Up feedback. Maybe it was because I sent out all of the workouts/eats early, but this Shape Up flew by. I'm blown away by all of your hard work, check-ins, and response to this SSU — I hope you agree that it was the best one yet 🙂 If you have any ideas for things you'd like to see for Winter Shape Up, I'd love to hear them! Leave a comment below -I'll reference this post when I'm planning WSU- or send an email to fitnessista at gmail dot com.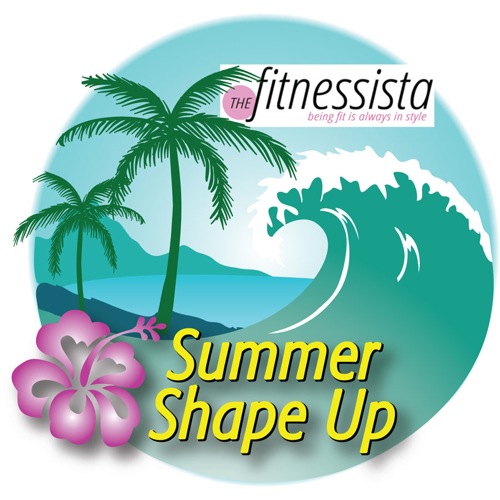 What's something you're loving this week? Don't forget to enter the Yes To giveaway!
Also, a heads up that Google Reader will be gone starting next week. For those of you who also love and use Google Reader, I've heard great things about Feedly and Bloglovin'.
Hope you have a wonderful Friday!
xoxo
Gina