6/29: Meals and Fitness for the Week
Whew! What an amazing, amazing weekend. I'm in the sky heading back to Tucson, but will have some fun Fitbloggin' recaps up in addition to my regular posts over the next couple of days. It was my first time in Portland, and from the small glimpse I've seen, I'm a fan. The food is OUT OF THIS WORLD and hey, who couldn't love a city whose slogan emphasizes maintaining weirdness? ("Keep Portland Weird")
I wish I had some weird photo to insert here, but instead, here's one of the gorgeous lake: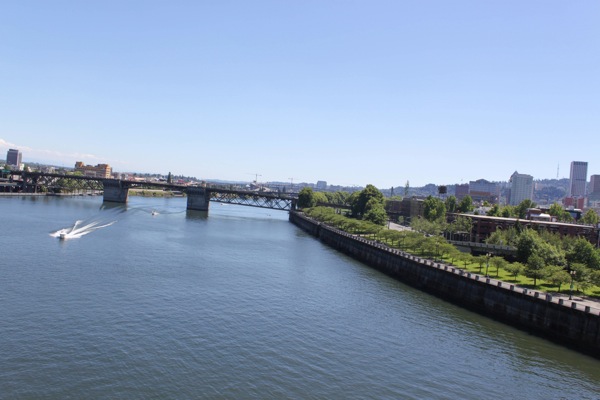 In addition to the conference, I was able to explore bits of the city with some old and new friends. We hit up the Saturday farmers market, and it motivated me to make some delicious treats this week. Sadly, I couldn't take any of the things I wanted to purchase back with me (cheese, eggs, produce), but I couldn't help but daydream about what it would be like to go with Liv and the Pilot every weekend for our produce and eggs. I'd glance around at the families relaxing on blankets or walking around with picnic baskets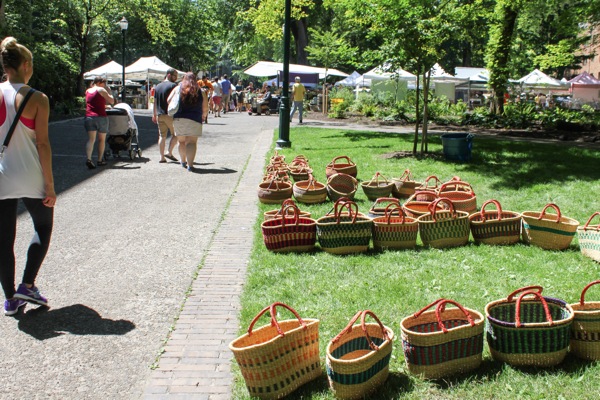 and thought, "Yep. I could totally get used to this."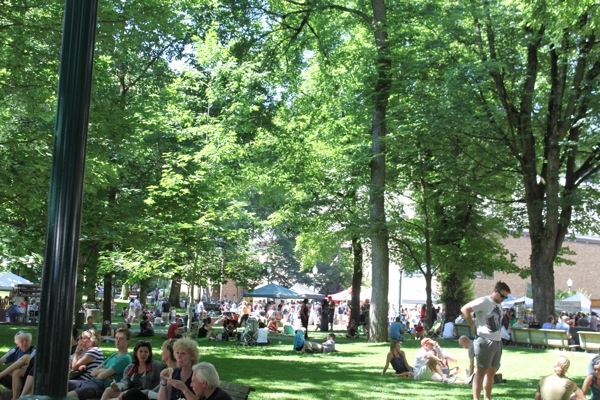 The market was super crowded, and packed with vendors, overflowing with gorgeous flowers,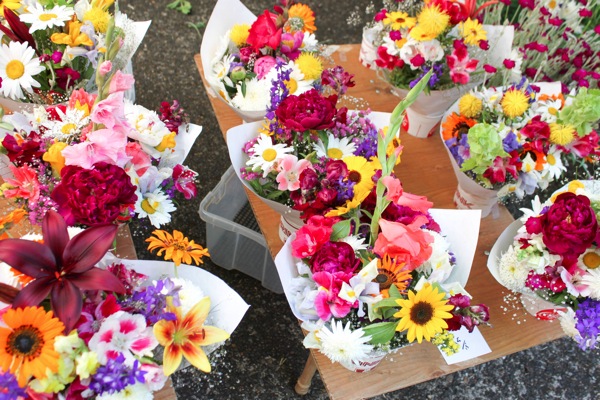 aromatic herbs and produce,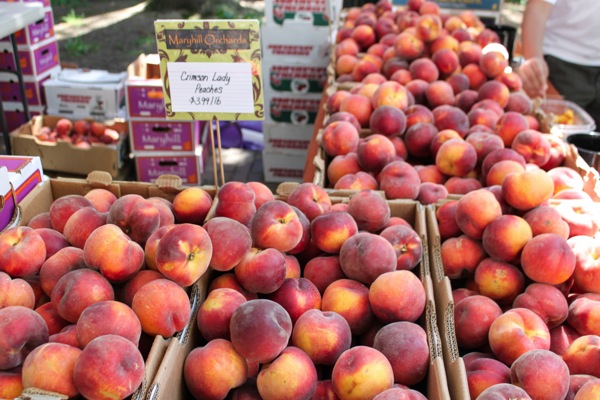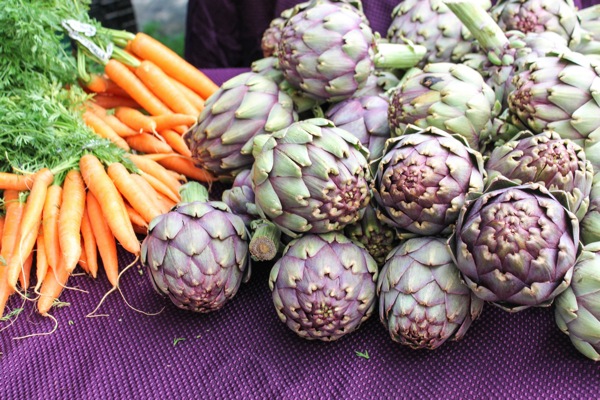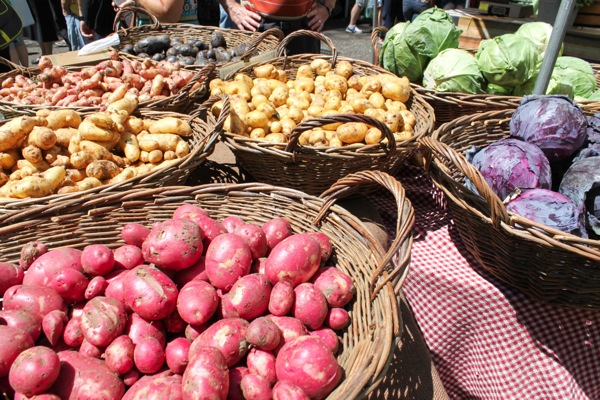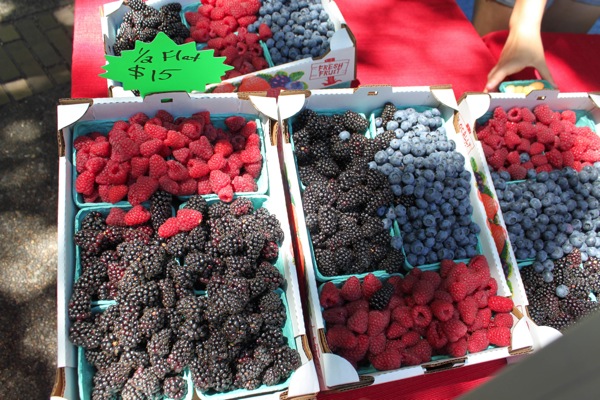 jarred treats, baked goodies,
food stands,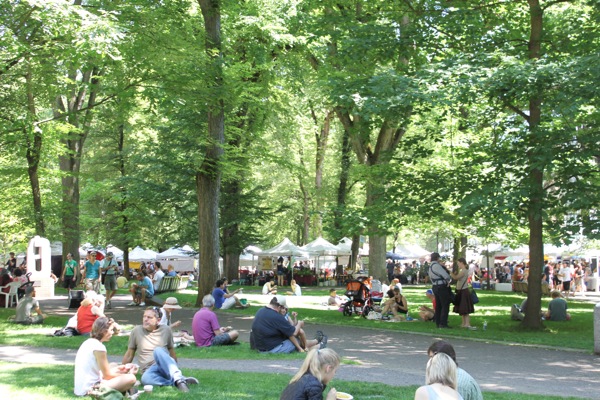 and fish… as fresh as you can get. (In Tucson, I'm pretty sure all of our fish has been frozen at one point or another.)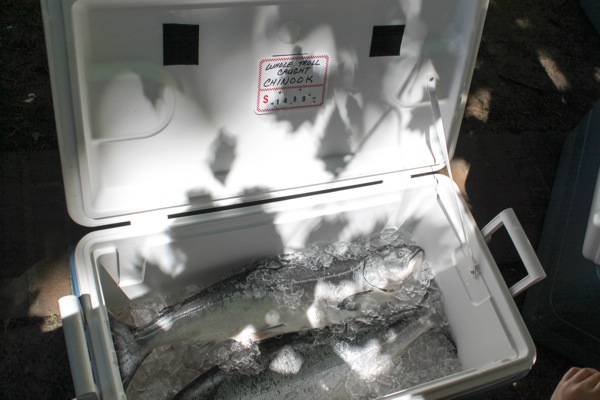 One thing that stood out to me with everything we ate here: freshhhhhh. Nothing tasted wilted or stale; everything was as vibrant and flavorful as possible. I loved all of the restaurants we tried!
Even though we ate at some incredible places, it will feel nice to make food at home again, using some of the flavors and techniques I enjoyed on this trip.
Here's what's on the menu for this week:
-Chicken and quinoa pilaf with summer veggies
-Blackened salmon, mashed sweet potatoes, asparagus
-Grilled watermelon salads
–Amazeballs (I've missed them!)
-Lots of egg burritos
-New smoothie in a bowl (I'll post the recipe; it's an at-home version of something I tried!)
-Chop veggies for salads
-Make more liquid gold dressing
And on the tentative fitness plan (even though my teaching schedule has probably changed quite a bit since I was on vacation for this trip):
Sunday: OFF
Monday: Runday
Tuesday: CrossFit
Wednesday: Teach Zumba
Thursday: Teach DJ dance
Friday: OFF
Saturday: Teach World Beat, Aqua Zumba and Barre
It feels weird to be typing out my meals and fitness again now that Summer Shape Up is over! I'll be sure to remove the passwords this week so you can easily access the workouts. I wanted to thank you all one last time for making the SSU as fun and amazing as it was- I was honored to be a part of it.
See ya in Tucson with some pics from the day… I can't wait to hug my little family.
xoxo
G
What's on the menu for food and fitness this week? Is anyone going for another round of Summer Shape Up? 🙂
**I still need to pick Yes To giveaway winners, so you can still enter until tonight! xo