Hi guys! How was the rest of your weekend?? Hope it was relaxing and rejuvenating 🙂
We finally went KAYAKING today! The wind was kind and didn't knock us over… thank you, wind.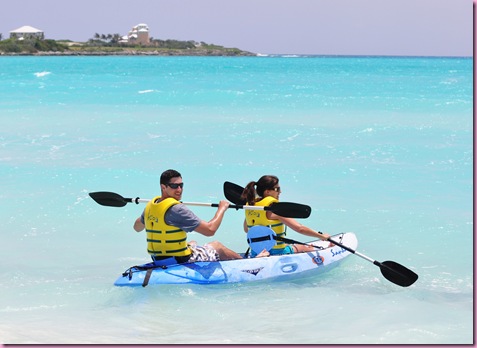 It was such a blasty. I couldn't take the camera with me because I was 100% sure it would get drenched, but we kayaked over reefs and it was soooo beautiful. I'm an ocean chicken (especially after the jellyfish ta-ta sting) but was so glad I did it 🙂
Some of today's eats:
Salmon and egg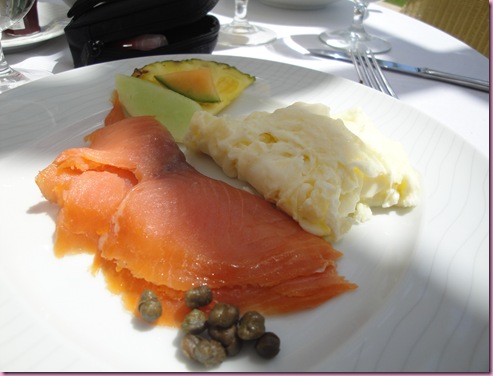 Oats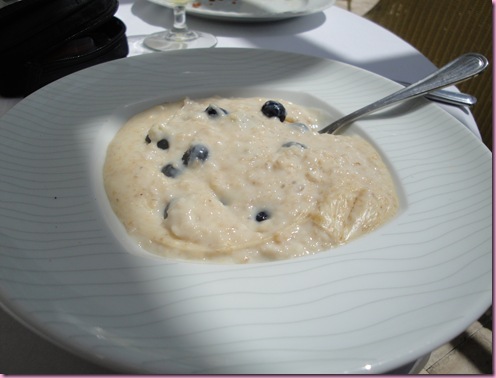 Bar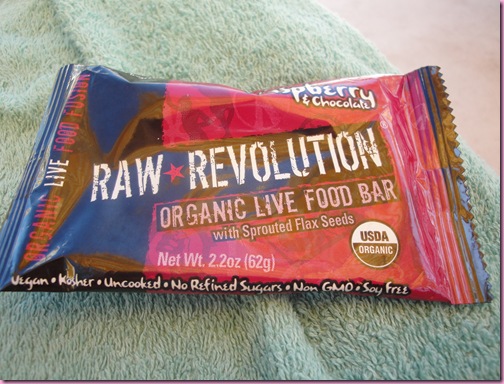 (These bars are still super greasy to me. Which is a bummer, because the flavor is great)
Veg, bread and crab legs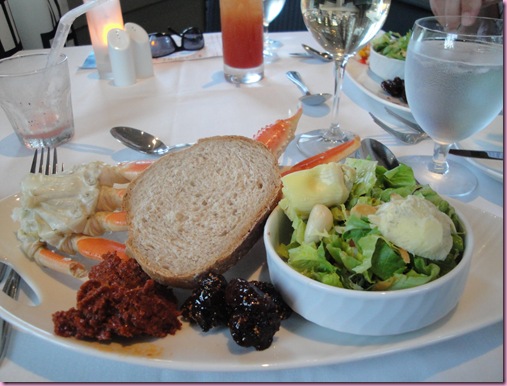 Dessert… because there's really no reason to break the dessert-every-night streak 😉
We shared this plate: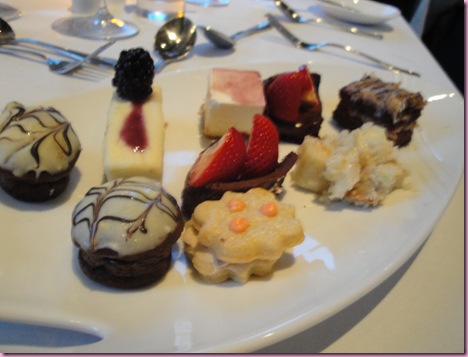 View from the cabana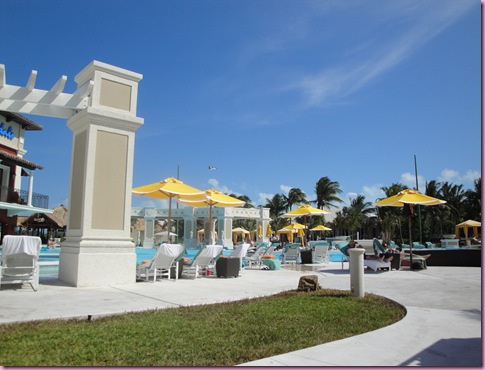 Shenanigans 🙂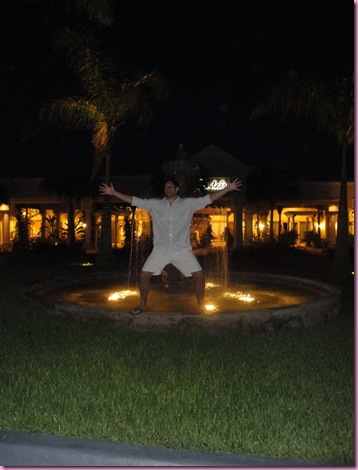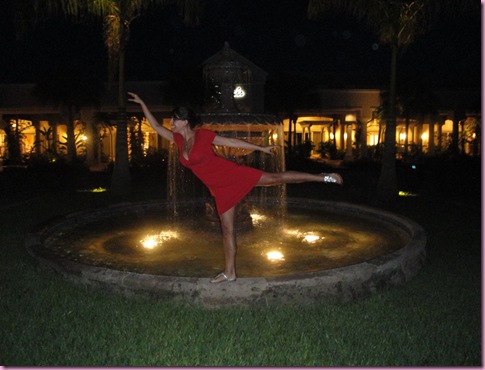 (I was SO afraid of falling in the fountain! Haha)
We also got the cd of photos from the professional photographer who took our pics yesterday and today 🙂
Here are two of my favorites: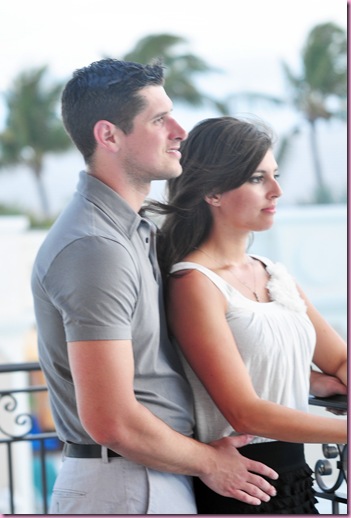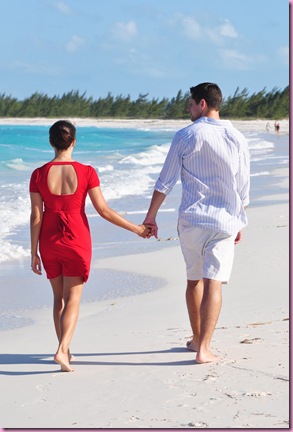 <3
I'm off to hang out with the pilot. He's kind of fun 😉
Aaaaaand the butler just dropped off some of these: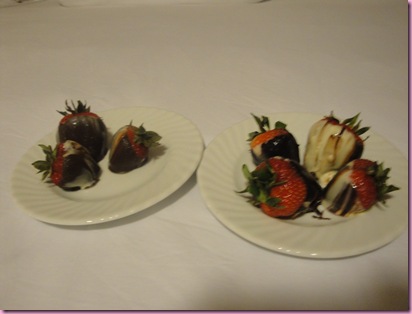 So I've got some strawberries to eat 😀
Month 2 of Insanity starts tomorrow morning… Shaun T. is going to laugh at me. *trembles* I think I can take him.
See ya tomorrow!
G$