Someone needs to check me into the rose-obsessed clinic. It's getting a little fierce.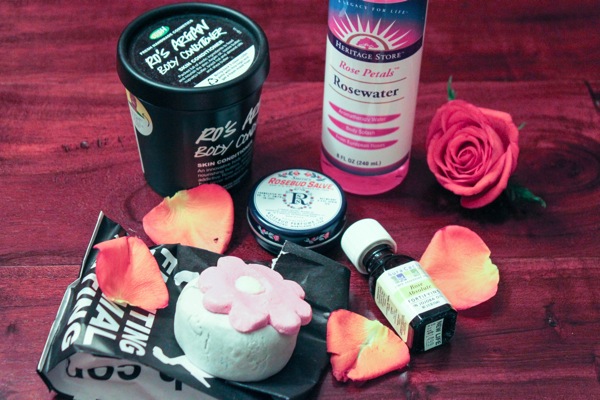 It all started when my friend made me the refreshing rose facial spray. In addition to providing an awesome glow and burst of energy, it smelled absolutely heavenly. I also think it triggered a scent memory in me by making me think of madre… since I was little, she's worn gardenia or rose perfume.
When I first found out that Liv had extremely sensitive skin, I stopped using heavily-scented lotions and perfumes. The rose spray was the first thing I used it a long time, and to my happy surprise, it didn't agitate her skin if I happened to be wearing it while and snuggling with her. She watches me splash rose water on my pressure points, and asks for "rose, please" so I'll dab a tiny bit on her wrists. She loves it.
Here are a couple of my current favorite rose obsessions:
Rosebud Salve
This is one of those inexpensive products that I've always adored. It has a soft rose scent and gives lips a vibrant and glossy sheen. It's a little sticky, but for the $4 price tag, it's NBD.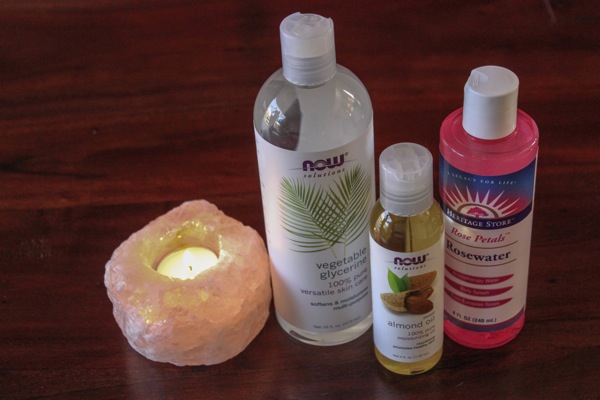 This is a homemade elixir that I spray on my face a few times each day (especially on the days I'm teaching). So many people ask me what perfume I wear, and this is it! Not only is it made with all-natuarl ingredients (most of which I have on hand at all times, anyway), but it also made my skin glow.
Bath bombs (homemade and the ones from LUSH)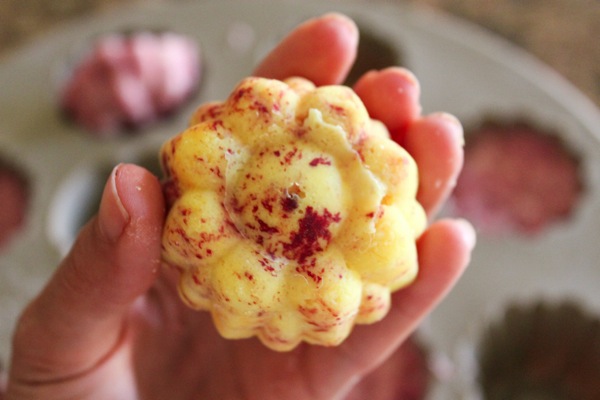 I love all LUSH bath bombs, but especially any with rose notes (like this one and this one). The jam macaroon one is my all-time fave (can't find a link for that one), and picking up a few bath bombs each month guarantees a few nights of reading and relaxation. It's a special treat that I now look forward to 🙂
Korres wild rose moisturizer
Right now I'm using the oak version of this nighttime moisturizer (just in an effort to switch up my night cream) but I prefer the rose scent. While they tend to be a little pricier, the Korres night moisturizer is one of the best I've ever tried and I can usually find it reasonably on Amazon.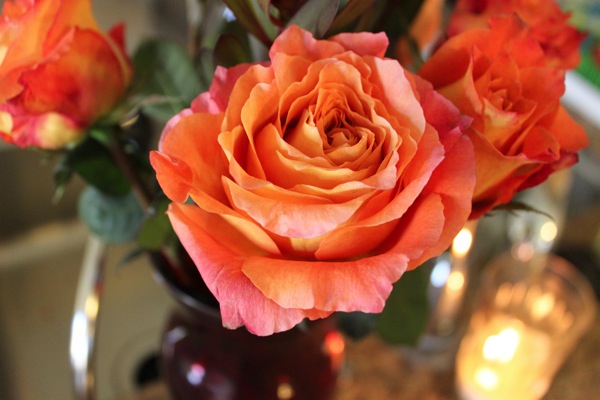 These are both wonderful for a light burst of fragrance, without being to overpowering. The skin absorbs both of these extremely well, and I'll use the oil for more lasting power. The rose water is splashed on pressure points for every day use.
I wish they would create perfume a perfume version of this– it's absolutely gorgeous. By using the skin conditioner, lotion after the shower is optional as it leaves the skin soft and lightly scented.
Is there a certain scent that you always use? Any favorite scent memories? The smell of men's cologne mixed with cigar will always remind me of my Tata.
xoxo
Gina