Two things officially turned me into a bath person:
our tub, which is much larger than any we've had in the past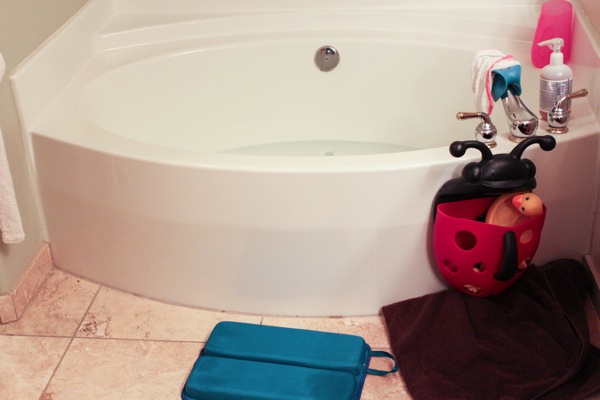 and LUSH bath bombs.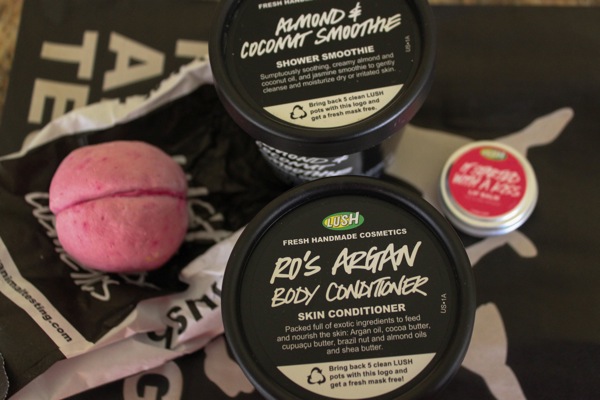 It's a huge deal, as I've always preferred showers, but there's something seriously awesome about sitting in a super hot bathtub with your hair in a messy bun, a face mask on, your cell phone a room away and painting your toenails. Maybe a glass of wine on the floor next to the tub, too. I do it up right 😉
I don't take baths too often (maybe once every 2 weeks?) but when it happens, it's a pretty glorious treat. "Treat" because the bath bombs I love are 7 to 10 dollars a piece.
That adds up, ya know?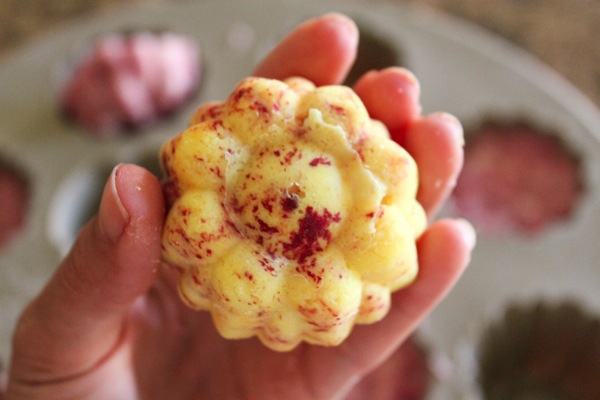 Since I'm on a homemade beauty product kick, I thought it would be fun to experiment with making my own bath bombs. Not only would it be more cost effective, but I'd be able to make a large batch at once. This way, I'd be ready for the random evening when I need some time to decompress, relieve super sore muscles and enjoy some quiet relaxation.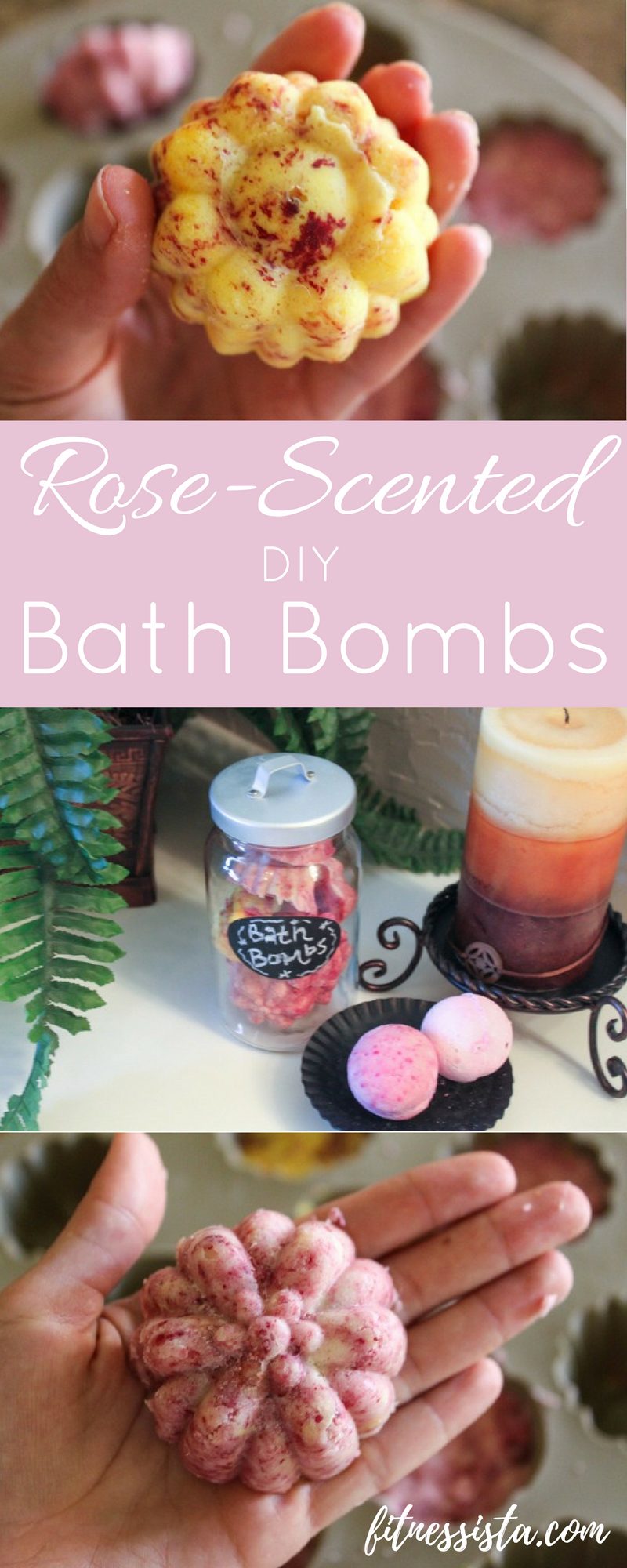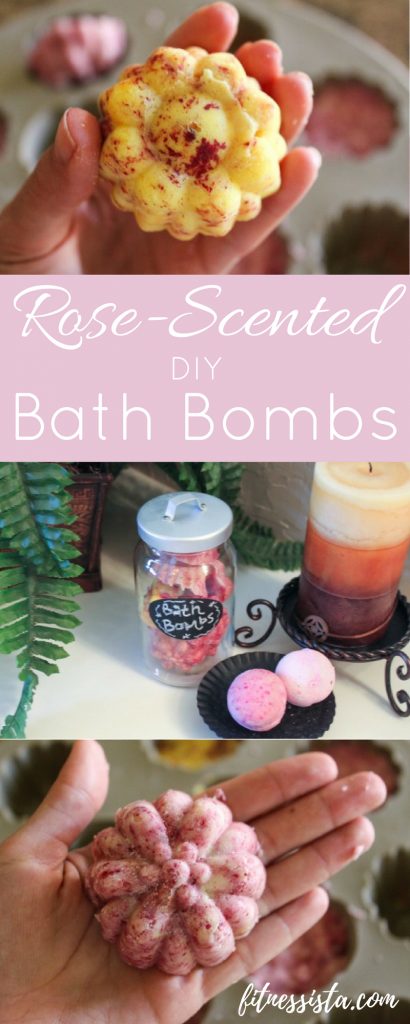 In my quest to making my own bath bombs, I did some research online to familiarize myself with ingredients and strategies. My only two conclusions: there are so many techniques and ratios, but quite a few of them work (giving you freedom to use ingredients you enjoy!) and everything out there is bad for you and will kill you. Thanks, Google.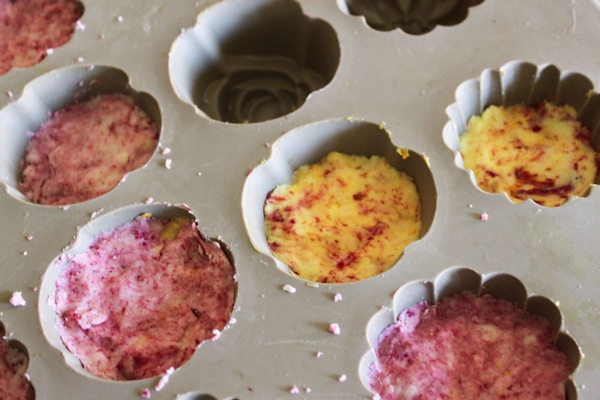 While I wouldn't use these for Oliv- she has eczema so we stick to unscented California Baby products, pure coconut oil and shea butter for the little lady- they're a fantastic supplement to my LUSH bath bomb stash, which has currently dwindled down to two. They look and smell absolutely lovely; I can't wait to experiment with different colors and scents.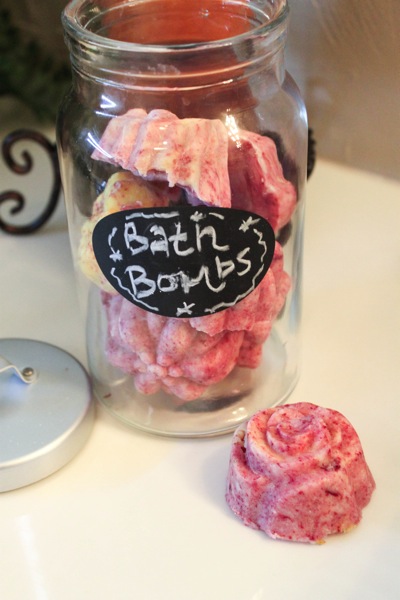 Here are the ingredients I used: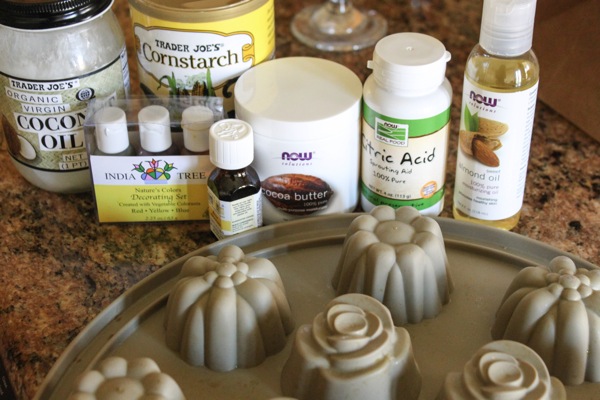 (all linked ingredients are Amazon affiliate links; just a heads up)
-8 oz Corn starch
-4 oz Baking soda
-4 oz Citric acid
(available to most health food stores)
-3 oz Cocoa butter
, softened (you can also use pure shea butter here instead, which has a much milder scent — the cocoa butter smells like chocolate)
-2-3 T sweet almond oil
-2-3 T coconut oil
-1/2 small bottle of rose essential oil
; you can use any essential oils you love
–India Tree natural food colors
(optional, or any food coloring you prefer)
1. Combine all of the dry ingredients in a large bowl.
2. Add the liquid ingredients and oils, then using your hands, press the mixture together until is has the consistently you like.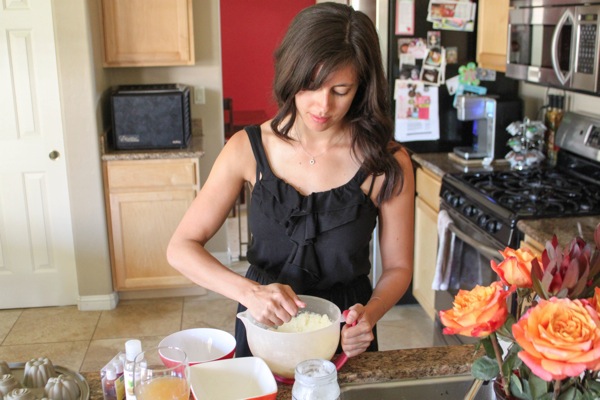 Add more oil or scent as needed.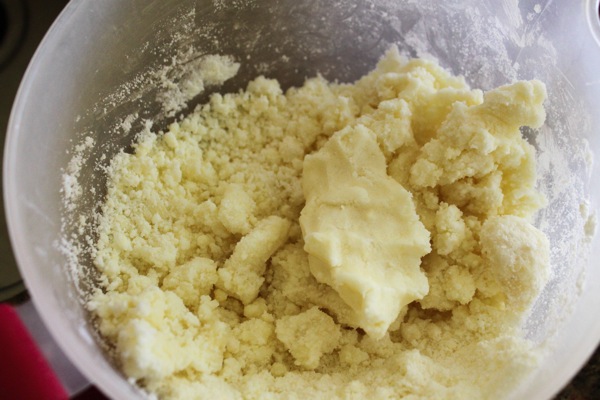 You can also get creative here and add essential oil combinations, or even dried herbs, like lavender.
3. To make multiple colors, I split the ingredients into thirds and used natural food coloring to color the mixture in each bowl.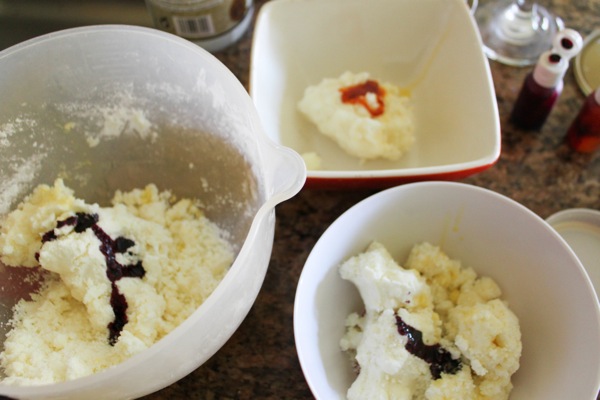 4. Press the mixture into molds -I had a rose silicon cupcake pan that was perfect for this- and allow to harden and dry out overnight. If the mixture is still soft in the morning -it depends on your climate- pop in the freezer for an hour or so to harden.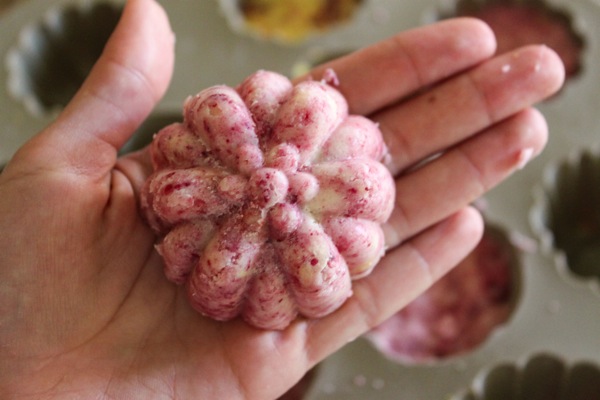 5. Let the bath bombs dry out completely and then store in a container, ready to enjoy!
These bath bombs float (from the corn starch), leaving your skin super soft and lightly scented.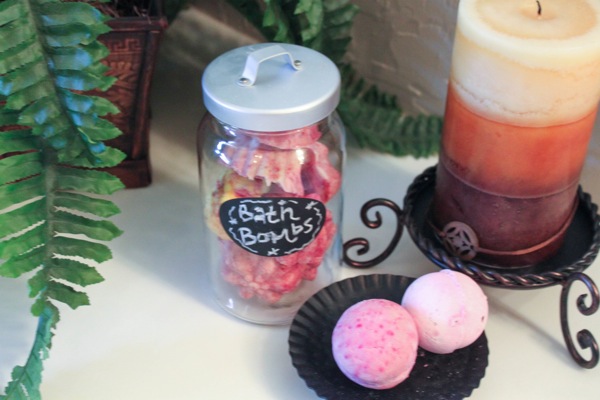 Hope you love them!
xoxo
Gina
Have you made any beauty products lately? Are you a bath or shower person?
*I ended up making 8 huge bath bombs for $22, since I had most of the ingredients on hand. Some more homemade bath bomb tutorials I found online are here, here, here and here.