10 ways to make it an astounding April
-Play an April Fool's joke on someone. (These are pretty hilarious.) 😉 I'm terrible at most jokes, especially of the April Fool's variety, so instead I just like to hear about others.' Let me know if you pranked anyone today 😉
-Focus on your core strength! How about a little core challenge for this month? Let's do a plank a day in April! Here's a schedule if you'd like to join in the fun. If you're looking for modifications or ways to switch it up, check out this post.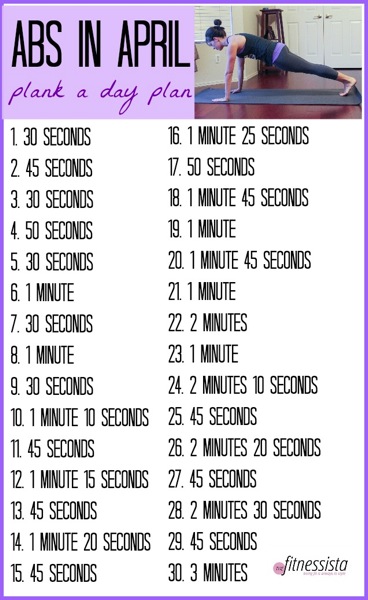 -Spring clean your fitness wardrobe. Assess the things you have and no longer use, or scope out something new that will help to make your workouts more effective (like a supportive sports bra if you've recently started running). It felt good to donate old race shirts and get rid of the sports bras I've had since the 1990s 😉 Are there any new fitness products that are on your radar? 
-Look into local produce options. This is going to be one of my first steps when we get settled in San Diego; I CAN'T WAIT to check out the farmer's markets and CSAs. Not only can buying local be less expensive, it's also great for the environment, sports local farmers and can be less wasteful (buying the amount you need instead of prepackaged options).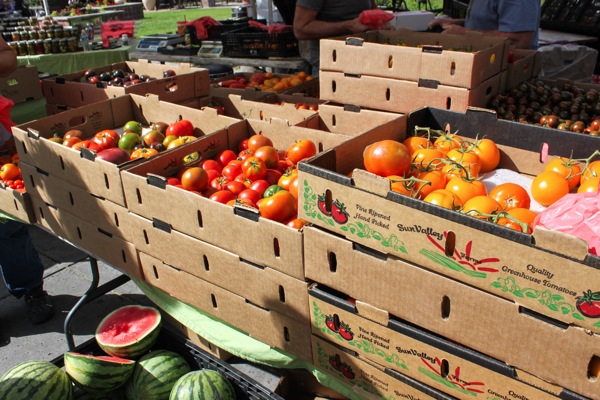 -Book an annual skin check and be extra diligent about SPF. This is one that the Pilot and I are committed to this spring. We have suspicious moles that could either be removed or at least monitored by a doc. We always put SPF on Liv when she'll be outside, and while I put it on my face daily, I sometimes skip it on my body. This needs to change ASAP…
-Make a spring cocktail or mocktail. It's fun to get creative with fresh spring favorites and combinations. Some of my favorite cocktails include fresh fruit and herbs. Some awesome combos: cucumber-mint, lavender-berry, lemon-sage and hibiscus. My brother has taught us about some tequila infusions he's been working on; the kumquat tequila tastes like candy.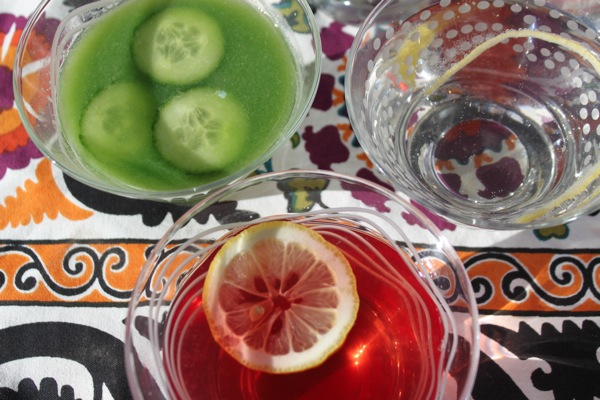 -Upcycyle something. One of my favorite projects was our piano, but I'm also looking at creating a cool outdoor garden space with old pottery. We'll see how it turns out 😉
-Set a specific nutrition/fitness goal. Maybe it's water intake, produce intake, training for an event, anything, but keep this goal in mind and as your focus for the month.
-Cheer someone up that may need a little boost. Know someone that could use a little nice surprise? Pick a small bouquet of flowers, write a heartfelt card, or plan a little adventure to cheer them up.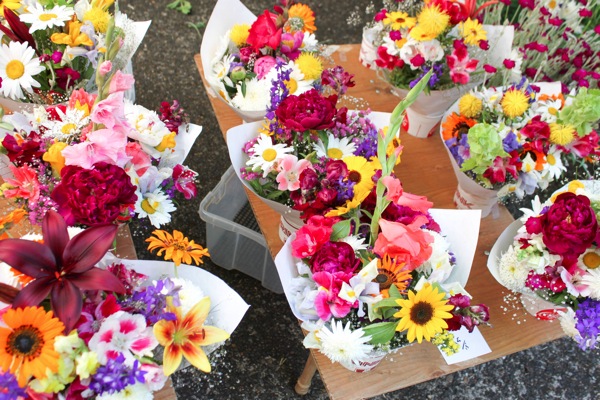 -Try a DIY beauty product. Some of my faves: bath bombs, rose facial spray, lip balm, scrub and mask. Even better? Make extra and share the love with some friends!
What are you going to do to make it an amazing month??
Set a goal RIGHT NOW that you're going to accomplish. Share it with us in the comments if you'd like! (I always  love to hear what you're up to)
Sending you love and healthy wishes <3
xoxo
Gina