Hi friends! How was your day? Hope it was lovely. Any fun plans for the weekend?
Thank you for the awesome feedback on the October Workout. If you try it, please let me know what you think! A few of you already made it today's workout- I might have to do it again myself tomorrow.
So we're both home from work,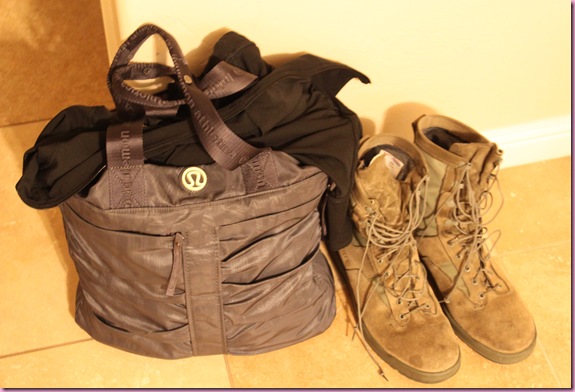 got to catch up on the day
and have bellies full of almost gumbo.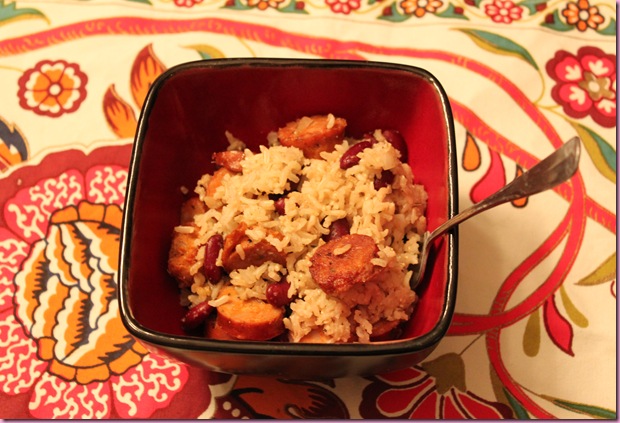 Ok, not really gumbo at all. More like red beans and rice, but today I couldn't get gumbo out of my brain -this was the closest thing I could come up with 😉
When we lived in North Carolina and Georgia, I experienced some very new-to-me foods. It's funny that they were all old hat to the Pilot [he was like, "You've never had GRITS before?"] and I was so excited to be trying out new things. I'll never forget my first gumbo experience. It was at a place in Raleigh, close to the airport since we did the long-distance thang for a year, and I wish I had a picture of my face when I tried it.
Since I don't, I imagine it looked something like this: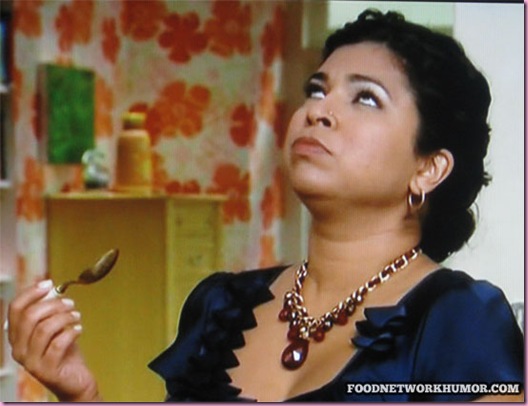 Source
I have no idea what was in it, but WOW. That was not my only happy experience with Southern food- they also introduced me to the wonder of sweet potato fries.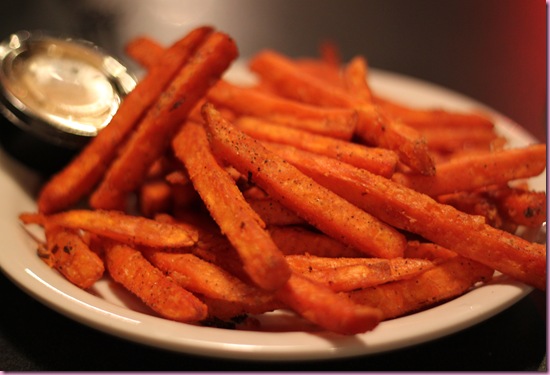 Anyway, for tonight's dinner, I just threw some ingredients we had on hand together, hoping it would taste kind of like gumbo.
Some brown rice, chopped onion, a couple of bay leaves, thyme and sea salt into the rice cooker: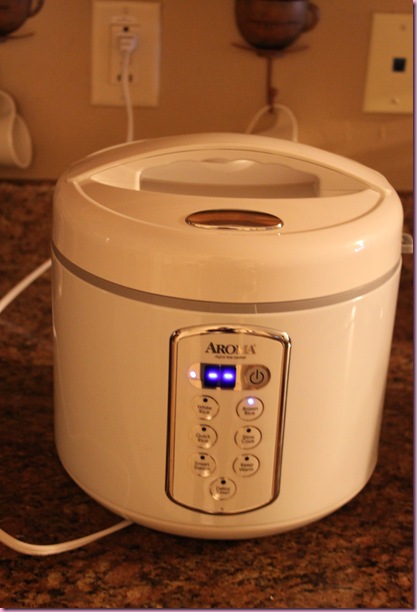 and when it was finished cooking, added it to some kidney beans and organic chicken sausage with sage and cayenne.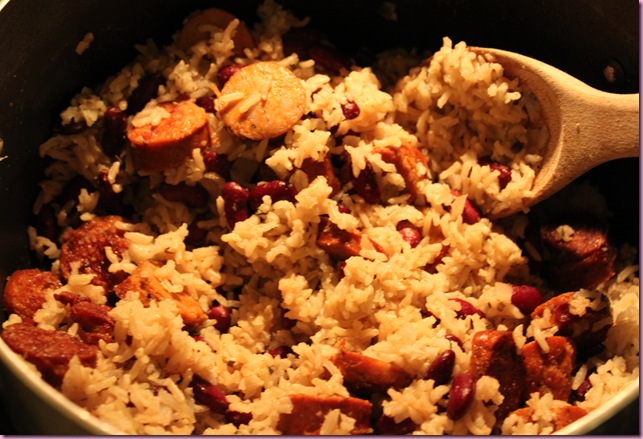 Gumbo has a lot more liquid and veggies, but it did the trick 🙂
We're off to walk little Bell- it's actually a hoodie night over here! Love it.
Enjoy your night <3
xoxo
Gina
Today's tip: Need a way to change up regular burpees? Try doing it on 3 Bosu balance trainers- two in front and one behind. Start with your hands on each front Bosu (under your shoulders), pop back into a plank (so your feet are now on the 3rd Bosu in the back), jump forward in between the front Bosus, then jump on top of them into a squat. Lather, rinse, repeat.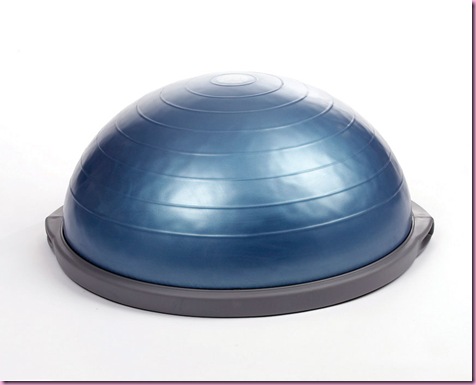 Source
Do you use the Bosu balance trainer in your current routine? What's your favorite move?