An egg in cake's clothing
Hey everyone! How was your Monday??
Sorry I'm late posting today- it was a crazy day at the gym.
The Monday insanity started with 1/2 a banana with peanut butter(!), mesquite and cinnamon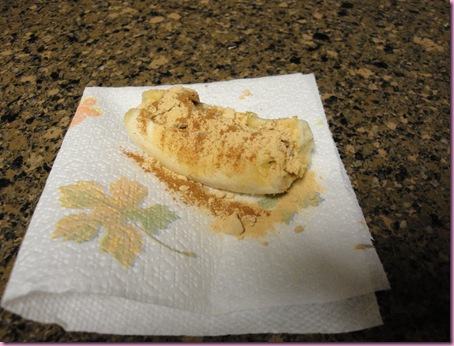 (Plates = 4 suckas)
And an hour chest workout with Jeni and Ashley. My. Poor. Pecs. They're sometimes neglected –I think a lot of girls don't work their chest as much as the rest of their body, but it really helps gravity from eventually taking its toll if ya know what I mean- and man, I'm feeling it already. Someone is going to be a little sore tomorrow 😀
When I got back to the casa, I decided to treat myself to something I don't usually make.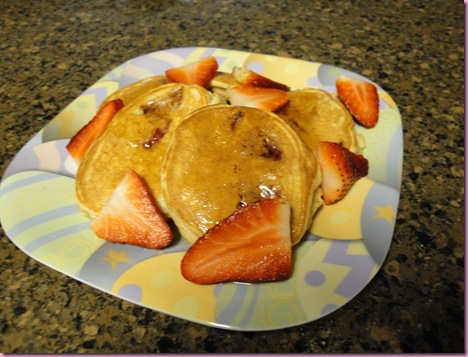 Pancakes!
I usually stray from making pancakes –the pilot has them all the time- because they don't satisfy me the way a bfast cookie, smoothie or bowl of chia pudding would. I usually feel like I could eat 100 without getting full, and then I'm hungry about 10 minutes later.
This recipe, which I had seen floating around the blog world, has much higher protein (with eggs as the base) and some healthy fat (yolk + coconut flour), so I thought they might be a new favorite.
The batter even looked like real batter!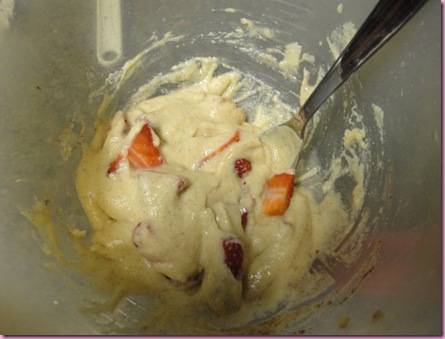 Ehhh… they didn't um, suit my fancy if ya know what I mean.
They looked fabulous: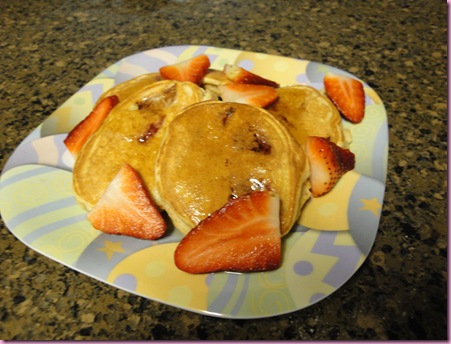 But the texture threw me a curve ball. They were very soufflé-like… I prefer my 'cakes more cake-like. I had to force myself to finish them :/
This is why I didn't link to the recipe.. I feel badly saying that they weren't my thang.
I had a doc's appointment (another one for my KNEE tomorrow!!! *crosses fingers*) and some training appointments, and made a quick sludge for lunch in between.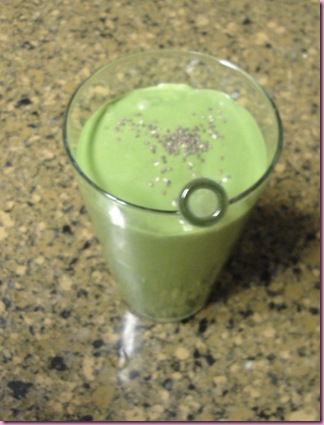 -1.5 C almond milk
-1/2 banana (left over from this morning)
-1 scoop vanilla Sun Warrior
-1 T chia seeds
-1 t spirulina
-handful spinach
-1/2 t coconut oil
-1 c frozen mango
-foodgasms
It was perfection 😀
A few more training appointments later, here I am back at the casa, ready to shower my stinky face, kick back and watch DWTS 😀
Have a great night!
G$
Something to talk about: I feel like a goofer telling ya'll about this, but I had a dream the other night that I keep thinking about. I was back in school, still training/teaching/blogging/cooking/shenanigan-ing and doing the same things I am now, but getting my Master's in Finance (which is what I have my BSBA in). I had a teacher (who kinda looked like Jennifer Hudson) who was talking to me about my career. I told her that I felt like I needed to do something different and start my path in Finance, like I'd planned to this entire time. She looked at me and said "Listen. Many people have careers, but very few find their calling".
I think what sparked the dream was that I've been thinking a lot about what I want to be when I grow up. I don't see myself being a trainer and aerobics teacher forever but with how much we move (and not having a clue where the military is going to send us), it makes things a little more challenging. The thing is, I'm lucky to be doing things I love.
So I'm wondering: what's your career?? Is it the same thing as your "calling"? If you could do anything, what would it be???