Two new hair and nail faves
Thank you so much for those of you who left feedback on the Fashion page. I'm using all of your suggestions and we'll see where it rolls from here 😉
Since my clothing situation is still awkward [hoping to remedy the situation this weekend], I thought I could focus on two things that are easy prettify when you're feeling blah: hair and nails.
Here are two things that I'm loving right now:
1) Conair travel set curlers (about $30)
The thing I love the most about these are the soft case- I had a beloved set of hot curlers, and the case got cracked in my suitcase during one of our travel adventures. These ones are crack proof! [<—that sounds weird, haha]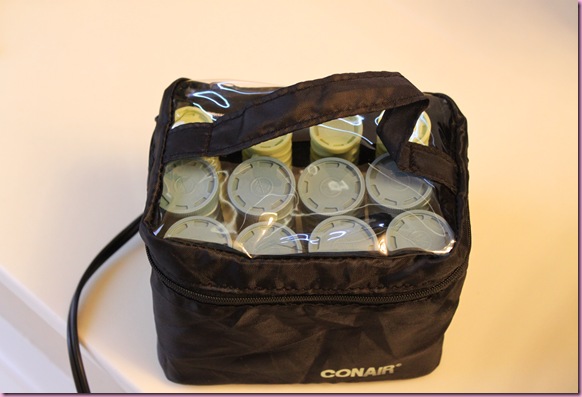 I forgot about the hot curlers for a while, since I have fallen in love with my Easter curling iron, or will just straighten my hair.
One day we were chilling at my mom's house and the Pilot fell asleep on the couch. I was bored, so while he was sleeping, I heated up my mom's hot curlers and threw some in my hair. The first thing he said when he woke up: "Your hair… you look absolutely gorgeous"
I ordered my own set the next day.
Some tips for hot curlers:
-If your hair is dry and holds a curl reallllly well: to avoid the Shirley Temple look, wash your hair and wear the curlers for a while at night. [I recommend the medium to jumbo sized hot curlers- the tiny ones make the curls too tight] Take them out before you go to bed, and in the morning your hair will have beautiful, soft waves. It's ok to put curlers in your hair if you haven't washed it in a day or so –I wash mine every other day- and just tousle and go.
-If your hair doesn't hold a curl very well: use medium-sized curlers on freshly washed hair. When you take the curlers out, don't touch the curls or mess with them and spray with a heavy hold hairspray. When you're ready to leave the house, lightly tousle the curls and go. Avoid touching your hair too much because the curls will droop.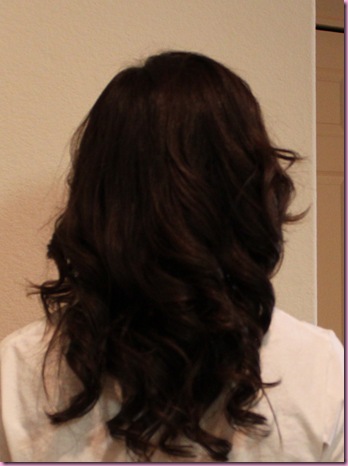 [Gives the same look as curling each piece of hair individually. It's a major time saver]
*If you guys would like, I can do a video post on how to put the curlers in- it's super easy once you have a method in place.
2) Teal and army green nail polish
These are two of the big colors for fall.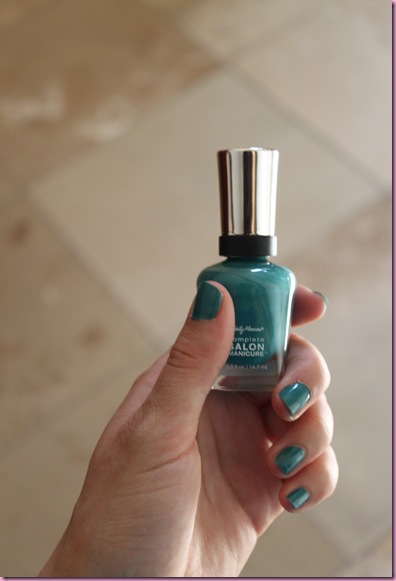 Jewel tones always make an appearance as the weather cools down. Teal is surprisingly neutral,
and even more fun with a slightly lighter French manicure.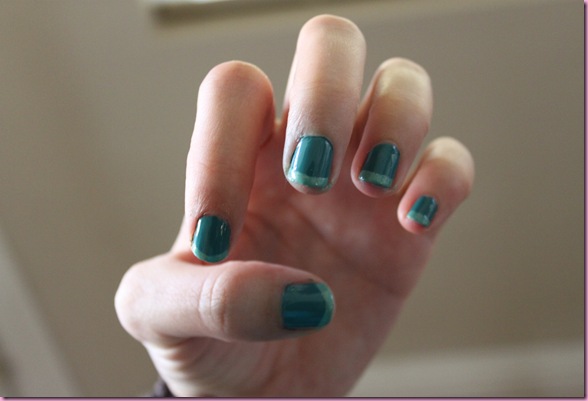 Army green tones are replacing greige and sandy brown.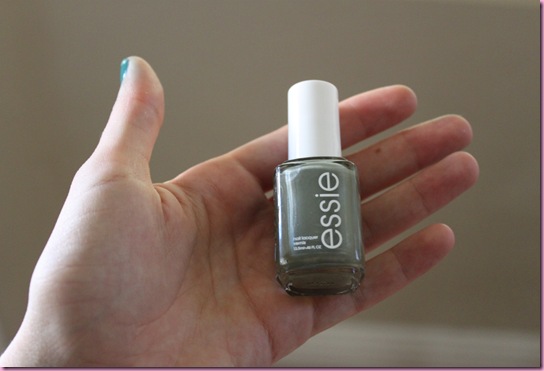 Have you used hot curlers before? What did you think?
What color are your nails right now? My nails are teal, and my toes are orange for Halloween 🙂