Sup lovely bloggies 😀 How's your day?? Ours has been bueno – lots of island veggin' going down.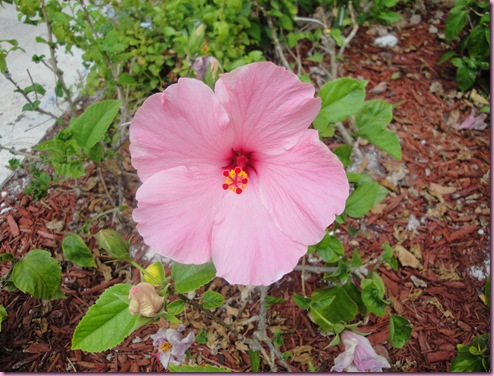 VEGgin: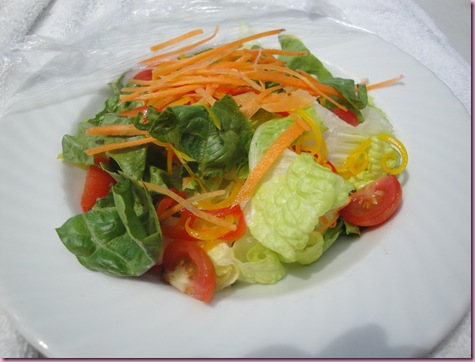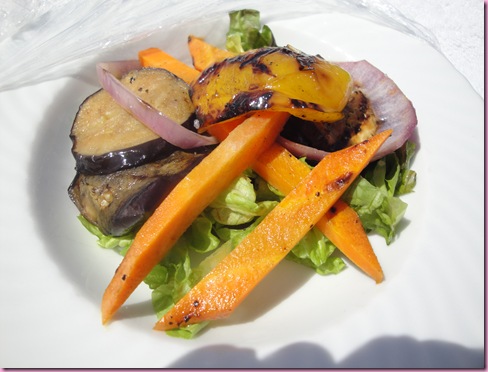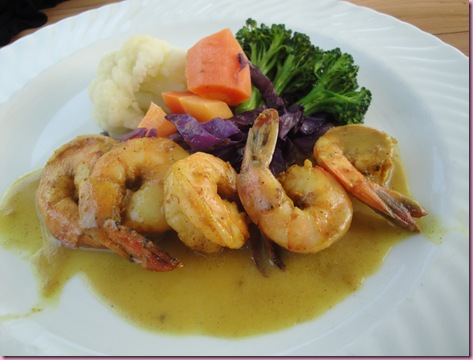 (That's CURRY shrimp! Aka "Gina shrimp")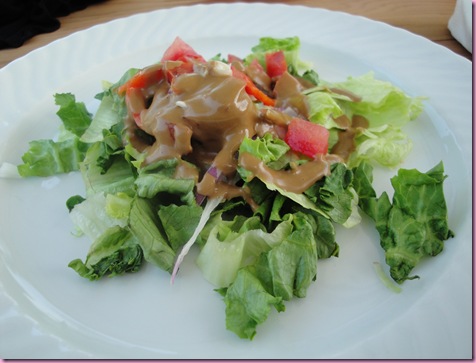 And veggin'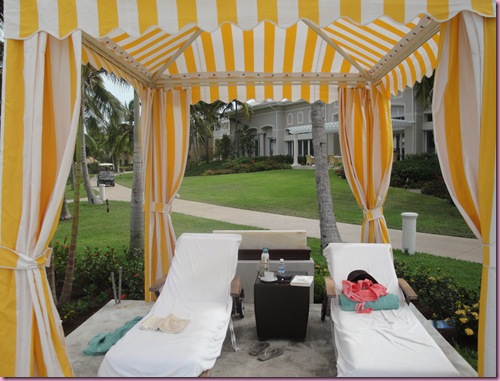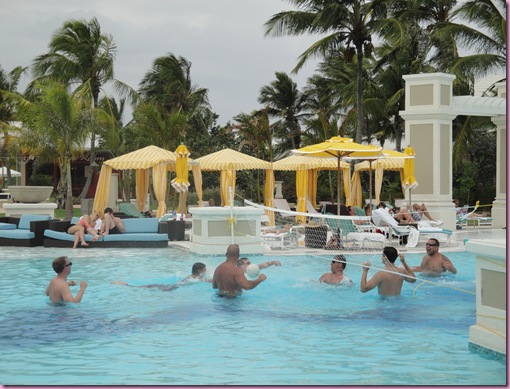 (See the pilot??)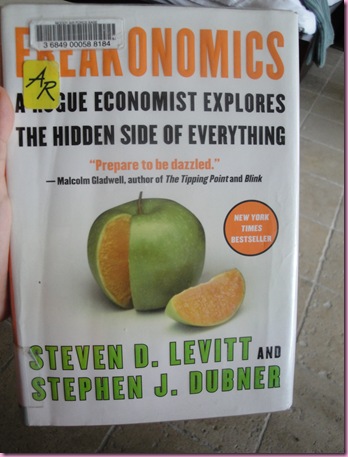 LOVING Freakonomics, btw. It's fascinating and a really awesome read so far.
Before our veg-sesh, we had a date with Shaun T.
Even though it's recovery week, the DVD (Cardio Core and Balance) will still make ya sweat like a monkey.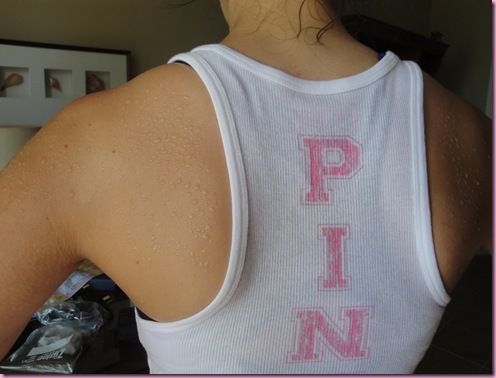 Crazy!!
I do have to show ya'll today's bfast before I go, because it was pretty glorious.
Fruit, smoked salmon and wheaty bread: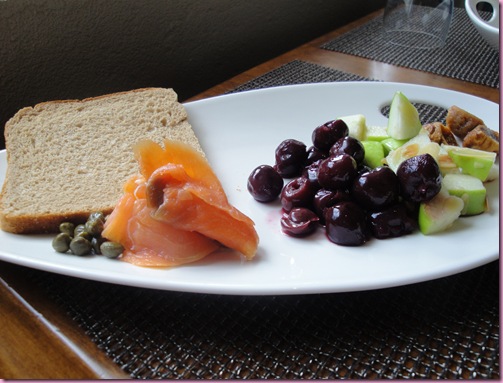 And an egg white-only omelet, which I ate half of on top of the bread, with the capers and salmon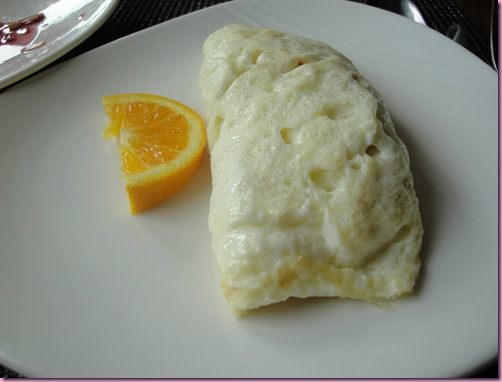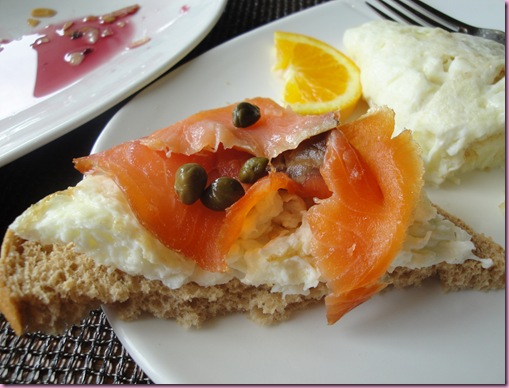 GAH. So. freaking. good.
I'm wayyyyy impressed with the quality of the food here, especially since it's an all-inclusive resort. Everything has been wonderful 😀
We're off to put "real" clothes on and have pics taken by the photographer on site, and then eating at the hoity toity restaurant.
Have a wonderful night <3
xoxo,
Gina