Hey everyone! Hope you're having a lovely Sunday 😀
Here are the pics from our little feast last night at Big City Tavern
We got the scallop appetizer with extra grilled apples instead of bacon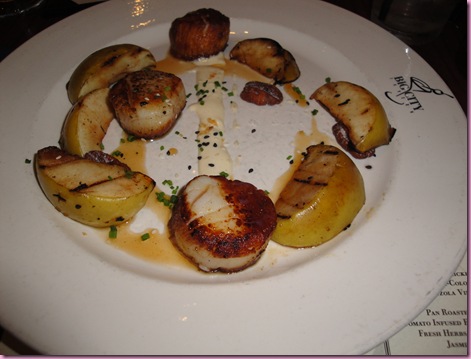 The always necessary Shiraz 😀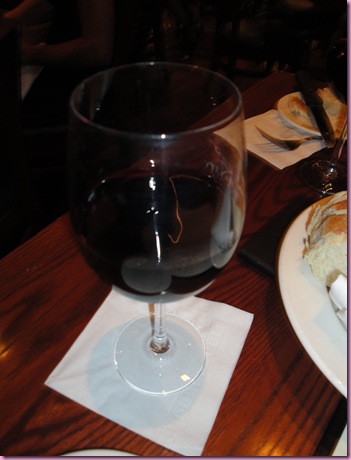 and we both got the same thing for dinner: seared Salmon with extra veggies instead of rice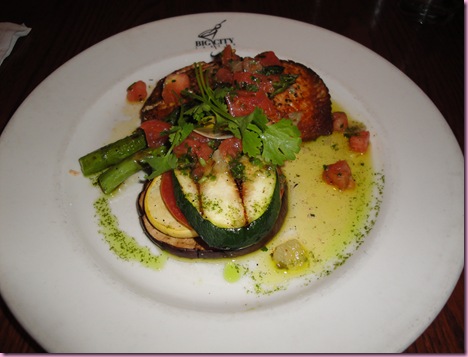 It was quite lovely. Next to Indian food baby, salmon food baby is my favorite kinda baby 😀
This morning, we got up pretty early to drop Ash off at the esthetics show.
I munched a persimmon and a nanner on the way: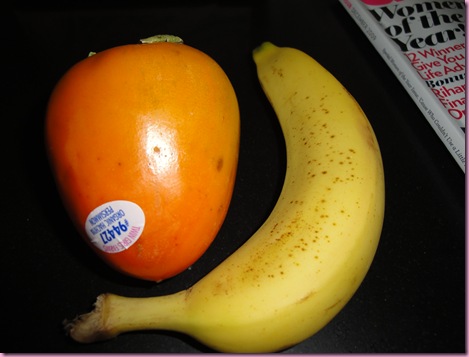 and took a seriously incredible Bikram class while she was at the show.
Check out the door!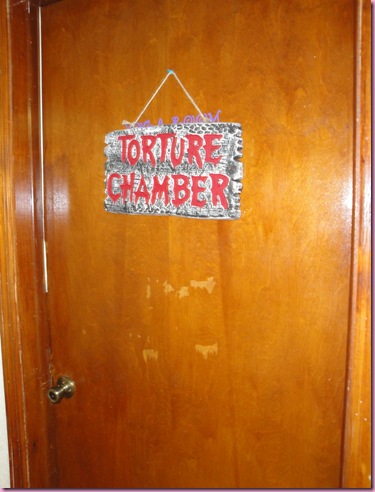 I love it 😀
It was an ahhhhhmazing class. After the lack of structure in my yoga life yesterday, a Bikram class was just what I needed. The teacher was wonderful –and just returned from taking a workshop in Vegas with the speedo-clad Bikram himself- and was extremely kind and thorough while she pushed us to the max. I was a sweaty happy beast when I left 😀
I picked Ashley up and we got on the road back to Valdizzy.
Road trip food: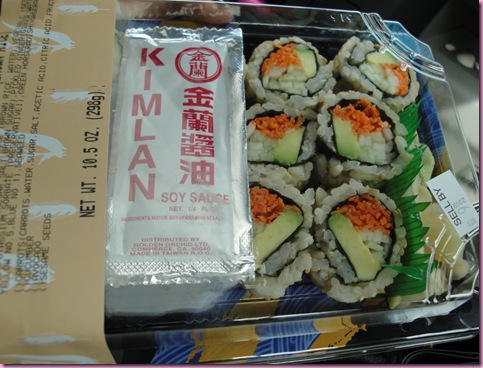 Brown rice sushi with cado, cuc and carrot
Organic apple: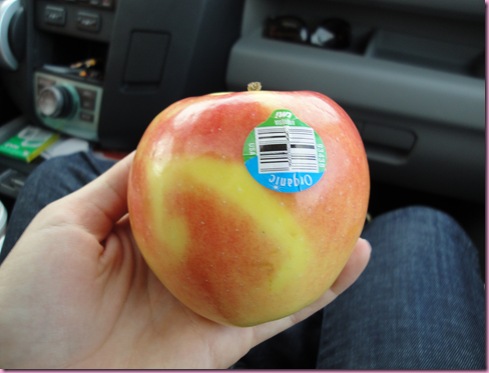 We're just getting into Orlando and are making a quick stop at Milennia Mall (*insert evil laugh*) before picking up Bella and continuing onto V-town.
The pilot is at home waiting for me!!!!!!!! Ahhhhhh I can't wait to see him 😀
Countdown to birthday/quarter-life crisis: 4 days!!!!!
Enjoy the rest of your day <3
xoxo,
G$
Something to do: Don't forget to enter the POM juice giveaway if you haven't done so already! Winners will be announced tomorrow AM
******MAYJAH congrats to my bloggy (and real life) friends who snagged amazing and well-deserved Foodbuzz awards:
😀