Hiiiiiii 😀 Hope your Monday is treating you well! My day has been very chill.. lots of resting and icing the ol' knee. It doesn't feel like I actually injured it, but it definitely didn't like yesterday's race very much.
I forgot to show ya'll what the race shirt looks like:
(it's the exact same as last year's, but BLUE!)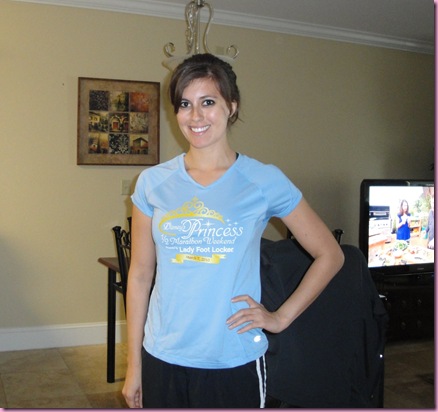 Cinderella colors. Fun 🙂
The pilot didn't have to work until later this morning, so while we hung out, I made some kale chips.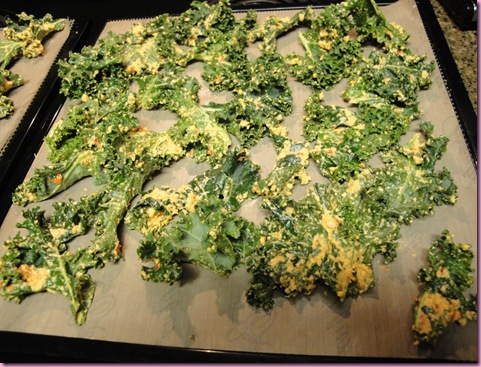 I used my version of a recipe from 105degrees, but a similar one can be found here
Basically you make the sauce in the Vitamix: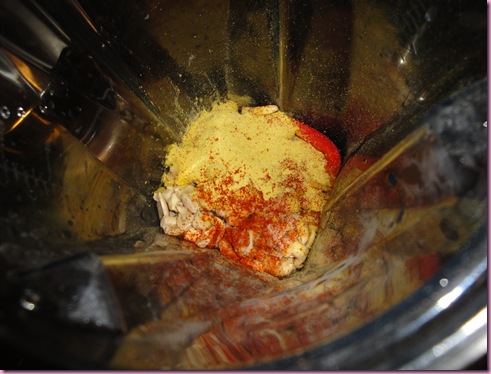 Plop the sauce into a bowl, add the kale (washed, ribs removed and torn into large pieces) and gently massage until the kale is fully coated with cheezy goodness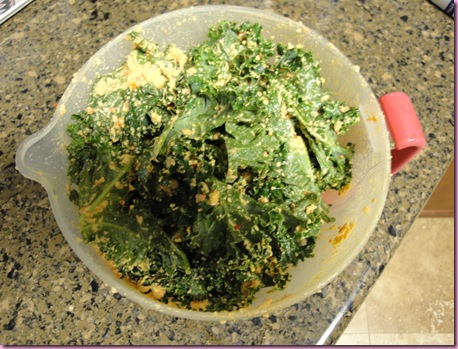 Spread the kale onto Teflexx sheets (and be careful not to smash them- they're better fluffy) and dehydrate for 12 hours at 115*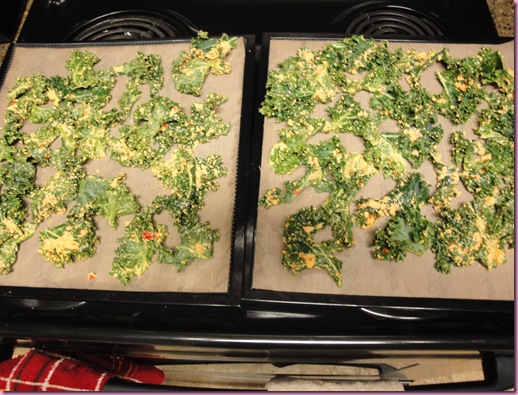 After 12 hours, flip them onto mesh screens and continue dehydrating for 8-12 more hours.
I may have had a few warm ones out of the dehydrator already… I can't help myself 😉
Jeni and I met up at the gym for some weights (no cardio for this girl today.. which is STINKY because it's gorgeous outside!!!). We did some fierce shoulder, upper back, chest and ab work, then hit up Main Squeeze for smoothies.
I got the usual Tropical Superfood with vanilla Sun Warrior, spirulina and 1 T chia seeds that I brought in a baggie.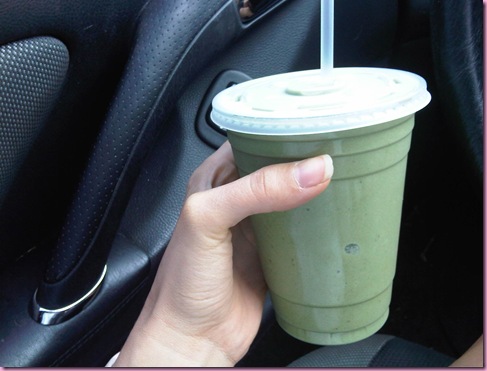 It was lovely 😀
Some of the rest of today's eats included:
Apple with mesquite and cinnamon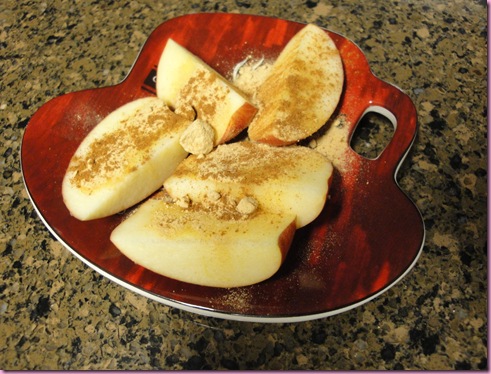 Millet with Earth Balance and Polaner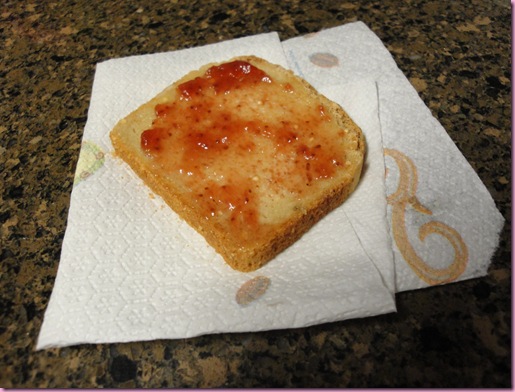 Raw zucchini noodles with spicy almond butter sauce (almond butter, Nama Shoyu, garlic, cayenne, rice wine vinegar), carrots and scallions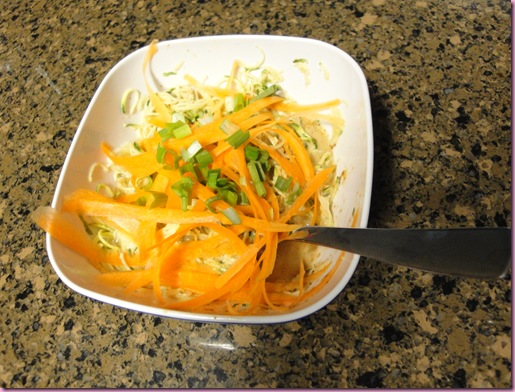 Lots of cherries: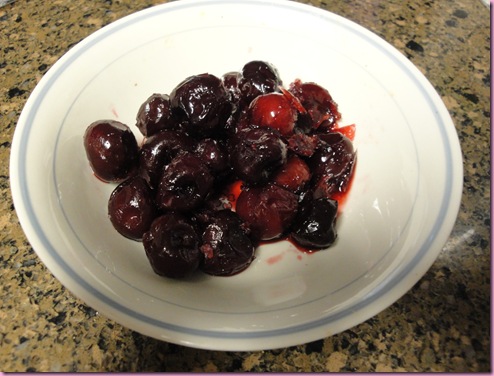 I'm off to take a seaweed bath (more on that later, haha) to see if it will help my aching leggies a little. While I'm doing that (and hating life- I hate baths…. showers are much more efficient and enjoyable), it's GIVEAWAY TIME!
Want to win a $50 gift card to Dick's Sporting Goods??? *Click here*
Enjoy the rest of your day!
xoxo,
Gina