Hi friends!
How was your day? So glad you guys liked the Pilot's guest post. I love when he posts- not only because it helps me out on busy mornings, but because I LURVE his writing. And his smile… and his biceps… I could go on 😉
Here's the scary video of him (voluntarily) being an attack model for the dog:
CRAZY.
I would be more freaked out (he volunteered for that?!), but instead I'm on Cloud Zen after a beautiful a 90-minute yoga class. I'I've been committing to get yoga back into my life full-time and have done pretty well so far this week. Today's class included lots of twisting, inversions, juicy stretches, and a much-needed pep talk. Me gusta.
Before the day's insanity, I brought back an old b-fast champion: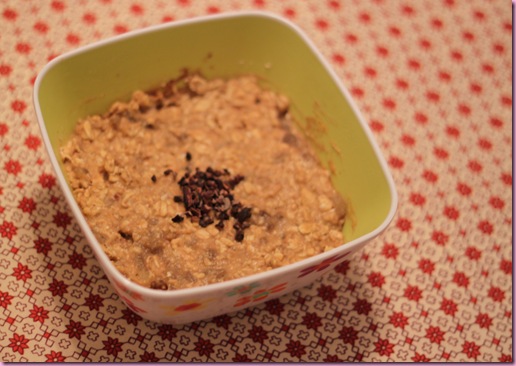 Now that the weather is warming up, I've been craving one like you read about.
Today's bfast cookie had:

-1/2 C gluten-free oats

-1/2 smashed banana

-1/2 scoop Standard Process dairy-free (thank goodness the Sun Warrior promo was today- the SP by itself tastes like death and sadness)

-cinnamon

-2 T Better n' Peanut Butter (which tastes like slimy peanut rubber. I miss almond butter already)

-splash of almond milk
I forgot how satisfying they are!! That beauty kept me full all morning  😀
The cookie was munched in the car, driving my bro around car shopping before he had to be at school. I had to wheel and deal a little –I haggle like a champ- and we think we found a winner. Hopefully everything will be good to go by tomorrow!
Errands, errands, blah blah,
gave Bella a bath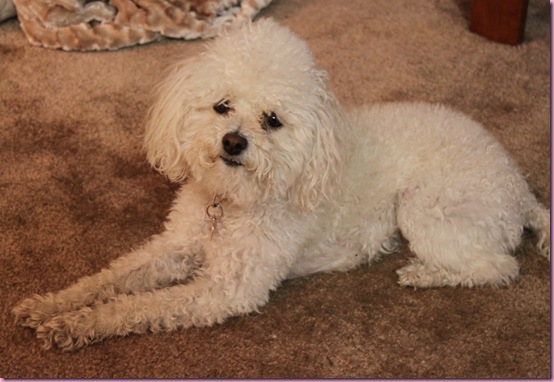 (she wouldn't let me blow-dry her head, and then did laps around the house)
and got a massage 😀
It was my day off today, so of course I crammed it full of all of the to-dos I haven't been able to ninja kick during the week. It sounds counterintuitive, but I like to book "me" time on the busiest of days, just so I have a nugget of joy to look forward to. A massage was exactly what I needed. [Tucson bloggies, email me if you want the info of the place I go to- best massage I've EVER had] Just like last time, I had to remind myself not to drool and also remind myself not to smile with my eyes closed. I could just imagine how goobery it would look to be massaged face up, with eyes closed and a big smile because it feels so good. Haha.
**Here is where I had three foodie pictures, which were eaten by my netbook (I'm on my laptop now and forgot that I can't transfer photos from my netbook to the laptop from a CD. #failwhale) – will have to post these tomorrow 🙂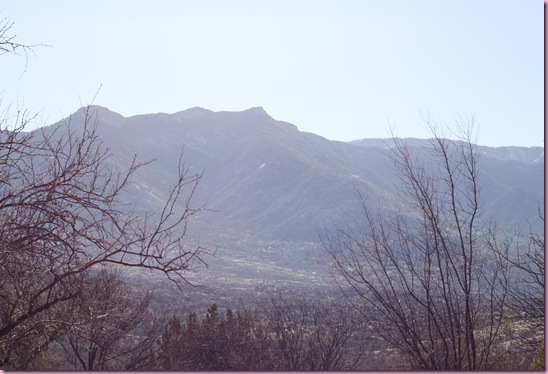 So tonight's yoga pep talk was "surrender to grace". We talked about The Secret and how it places so much importance on material things (for example, if you want a Mercedes, you think about that Mercedes all day and post pictures on your wall a la inspiration boards, eventually the Mercedes will happen).But the thing is, what happens after you achieve the material things? What's left?
Since I've been reading the Power of Intention, I was especially moved by today's yoga reading and discussion. It brought to mind a little green-eyed monster called jealousy, which I've been thinking about quite a bit lately. I'm a Scorpio, and a hardcore one at that 😉 Lately, I've had to frequently tell myself that just because things happen to other people, doesn't mean that the chance of those things happening to me is any less. It's gotten to the point where whenever I see a couple being lovey and sweet together, instead of thinking about how cute it is, I feel jealous and my stomach churns. Many of my friends are having babies and have lived their entire marriage with their husband… I'm just looking forward to spending more than a month with my husband, ya know? I don't want you guys to feel sorry for me- I knew what I was getting into- but I always throw my feelings around on the blog and this is just a little end-of-deployment blahs. You won't have to hear about this again though, I promise…
The end is in sight:)
Anyways, back to the "surrender to grace" spiel:
Listening to my instructor talk about surrendering to the power above us, that we're each a tiny spark of, and letting things fall into place gave me a much needed boost.
Thank goodness for yoga, eh?
Also, thank goodness for Friday and shopping- the weekend's pretty much here 😀
Hope you have a lovely night and I'll see you in the morning <3
xoxo
Gina