cupcake destiny + a barre strength video
Hi friends! How's the day going? So excited for the upcoming weekend, and even more excited because MADRE IS COMING . Liv may even be more thrilled than I am; she claps and cheers when I tell her that Nana Cece will be here in a few days. 🙂
Last night was a low-key evening around the house. I taught spin, which was sweaty and fun as usual, and came home to make one of our weeknight staples: chicken (dressed up with a balsamic Dijon marinade), Brussels sprouts, and sweet potatoes with coconut oil and sea salt. I was drinking a Mamma Chia drink (juice with chia seeds floating throughout) and offered some to the Pilot without telling him what it was. You guys. His face was the best ever. He said he felt like he was drinking tadpoles and I died laughing.
We watched most of Book of Life (loved it, and hoping to watch the rest today), and then headed to Sprouts for a cupcake run.
Somehow, I found myself in the wine section. Has anyone tried this one?!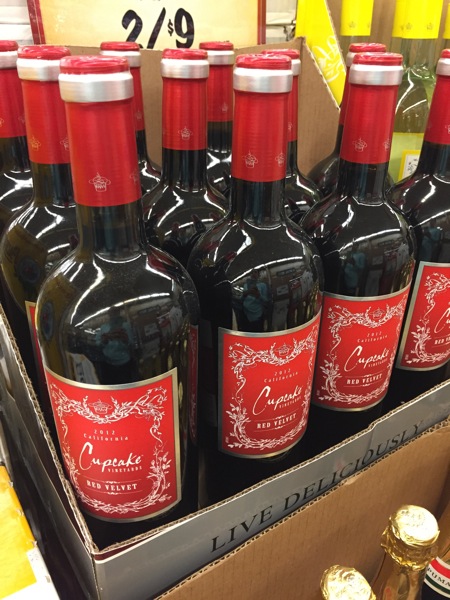 As far as the cupcakes go, this was pure destiny. I've always enjoyed the icing more than the cake -or prefer an equal cake to icing ratio- and somehow, one cupcake didn't make it into the container, but the frosting DID. It was just a blob of frosting in a hole where the entire cupcake was supposed to go. DESTINY.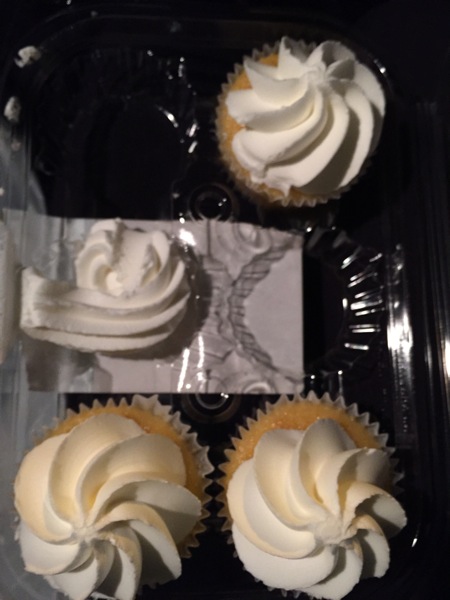 So today, I have a barre strength video to share. This one is a combo of some of my favorite upper body movements, and focuses on muscular endurance. It's very high rep with low weights; anywhere from a water bottle to 5 lb dumbbells (5 is a little on the heavy side) will work. Keep in mind that you can always switch or ditch your weights once you start to hit the fatigue point. It's better to use less or no weight and maintain proper form than try to struggle through with super heavy dumbbells. Let me know if you give it a try! Also, you can pin videos if you'd like to save it for a rainy day. 🙂
(top is lululemon, pants are Reebok, and barre socks are from Kohl's)
You can also combine the above strength workout with this 30-minute barre workout and this barre blast for a full class.
Hope you enjoy <3
xoxo
Gina
What's your favorite upper body muscle group to work? How do you structure your sets and reps? I especially love back and shoulders because I feel like you can see results from training these fairly quickly. I like to switch my reps around, and if I'm doing my own workout instead of barre or BODYPUMP, I like to do 3 sets of 10-15 reps for the most part. And most importantly: cake or frosting? 🙂 I'm fortunate to have a few friends who prefer the cake instead of the frosting. They make good sharing buddies.
Check in with today's workout here!