Hey hey hey 😀 Thanks for all of your support regarding the premature ending of Lent 😉 I have a raw cherry pie in the freezer to celebrate- more on that in a sec.
The pilot and I have been enjoying our farm finds from yesterday 😀
This morning, he had cereal and two of the fresh chicken eggs.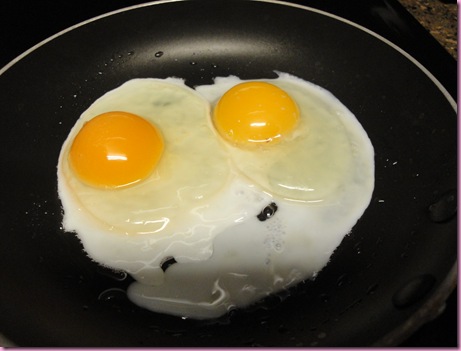 In a nutshell (eggshell?) he said we should probably never buy grocery store eggs again. He's officially spoiled 😉
I had bomb diggity bfast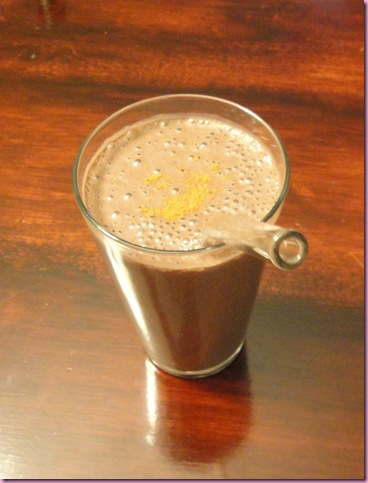 Kristen's Chocolate Cherry Bomb <— gotta give credit to the genius 😉
I used the same substitutes as usual (less banana, almond milk, 1 T hemp seeds, adding 1 T cacao nibs) and it was just as glorious as ever. Sorry if ya'll are tired of seeing it… but I'm not sick of it yet 🙂
We went down to base –I FOUND MY ID, in my purse, haha- so the pilot went to the squadron to work a little while. While he was doing his thang, I went to the gym and hopped on the spin bike. I needed some cardio in my life, and even though I didn't sweat, it just felt good to move a little!! It didn't hurt the ol' knee at all, and I chatted with my friend Kristal the whole time. It was much-needed.. I swear, I'm a nicer person now.
When I got back to the casa, I made some lonchi.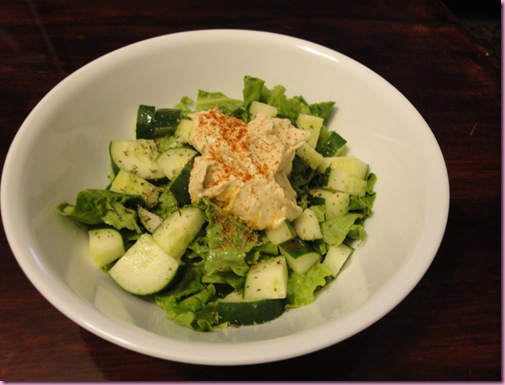 Salad with lettuce from the farm, 1/2 cucumber, lemon juice, oregano, Sabra garlic hummus and cayenne.
As well as an egg from the farm.
After the huevo envy from this morning, I had to see what the hubbub was about 😉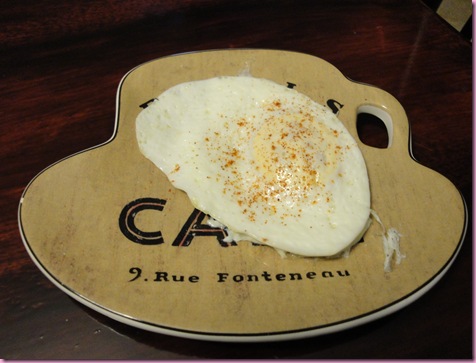 And the request of Barbara, I didn't zap the beautiful egg in the microwave. I cooked it up over-easy in the skillet with olive oil from the Misto, and the pilot came downstairs to flip it for me, Alton Brown style. I decided to have the whole egg, since throwing away the yolk from this one seemed like such a waste.
Wow.
You can definitely taste the difference. I hope the lady from the farm liked me, because she's going to see me pretty often from now on 😉
Since I decided Lent is over, I couldn't wait to make a dessert from the raw cookbook Philip sent me.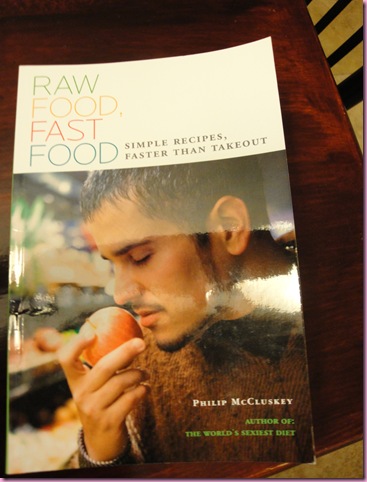 I had the awesome chance of meeting him (and Anthony, the Raw Model) while at 105degrees.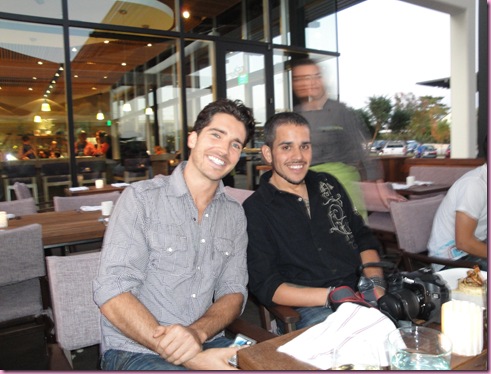 Here we are doing the "mad face"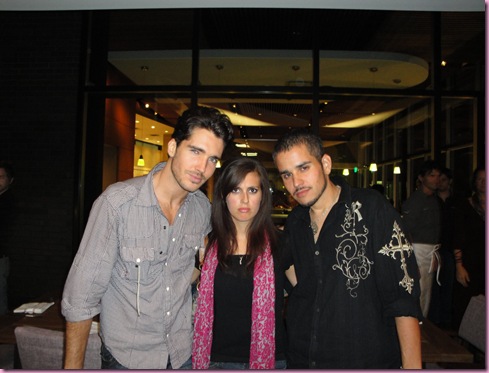 I think they were confused and thought I meant "seductive face" 😉
Anyway, I was more than stoked when he offered to send me his new book, which includes recipes for super fast raw food. Many people can be intimidated by raw food because of the amount of time and preparation (dehydrating, hacking coconuts, mixing, freezing, blending, spiralizing) it can take. All of his recipes are easy, quick and look delicious.
I'm also not a fan of bird-style raw food. I want hearty, filling and beautiful meals, which is exactly what this book is filled with.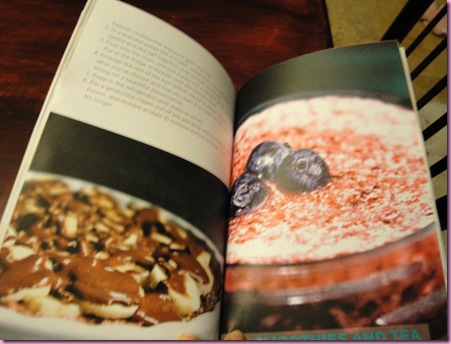 Looks good, no??
This afternoon, I made the My My Cherry Pie and it's waiting in the freezer for the pilot and I to devour it 😉 Bonus: it took 5 minutes for me to put together. No joke! I'll show ya'll a pic tomorrow.
Well I'm off to make some dinner and then we're watching Up in the Air.
Have a great night,
Gina