Note about the following post: if you are suffering or recovering from an eating disorder and think reading about a sugar detox would be uncomfortable to you, I would consider skipping this particular post. What we read can affect our bodies and minds – I'm sending all of my love and healing wishes to you. I'll be back later tonight with the latest shenanigans. xoxo
_____________________________________________________________________________
Day 4 of the sugar detox and going strong 🙂
So I kind of miss the constant stream of holiday cookies (my stomach has been beating the sugar drum since Sunday, demanding the sweet stuff) but I don't miss the energy crash from eating so much of it. I decided cut sugar out this week to get myself back to craving fruits and vegetables. I'll likely be incorporating some sweets back in this weekend, since it's a friend's bday party and frosting will be making an appearance 😉
When I first thought about doing a little detox, the one my doctor put me on a couple of years ago came to mind. It was Les Miserables. There was a lot of emphasis on what I couldn't have, instead of what I could enjoy, I had to cut out a lot of the healthy things I loved (eggs!!!!) and slowly add them back in, and while it did what it needed to do, it's not something I would choose to do again. I was so bored with my food options and ended up hating quinoa for quite a while afterwards.
For this little detox, I did it on my terms:
-Still enjoying wine, chocolate and goat cheese
-Emphasizing whole, healthy foods while cutting out sugar
A resource: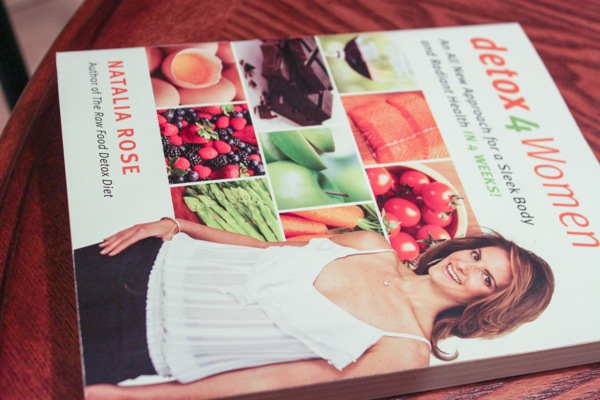 To refresh a little, I skimmed through Natalia Rose's  "Detox for Women."
 I've read a few of Natalia Rose's books (mostly when I was really into raw foods, but later discovered it wasn't a lifestyle I could maintain for the long term), and agree with many of her teachings. I disagree with the concept of food combining, but appreciate her research-based information regarding the best types of food to eat, as well as her stance on avoiding cow's dairy in favor of goat's. It's an excellent read and one that I certainly recommend adding to a healthy living and recipe library.
Here's what I've been enjoying this week:
-lots of protein. Eggs, chicken, fish, turkey bacon and anchovies have been the staples so far. It's funny how much I used to detest anchovies! Now I love the little fishy.
-Salad beasts. Since it's freezing (to me) here, I haven't been hankering for cold salads, but once I make one to go with dinner, I enjoy it so much. I haven't made any warm salads yet this week, but especially love roasted veggies atop greens with dressing- a warming and hearty combo.
-Healthy fats. By enjoying butter, avocado, fish, goat cheese and hemp seeds, I've felt really satisfied and it's helped with the sugar cravings. A block of dark chocolate will do it, too 😉
-Dark chocolate and wine. I still have some chocolate every morning for my am buzz, along with coffee and a glass of wine with dinner.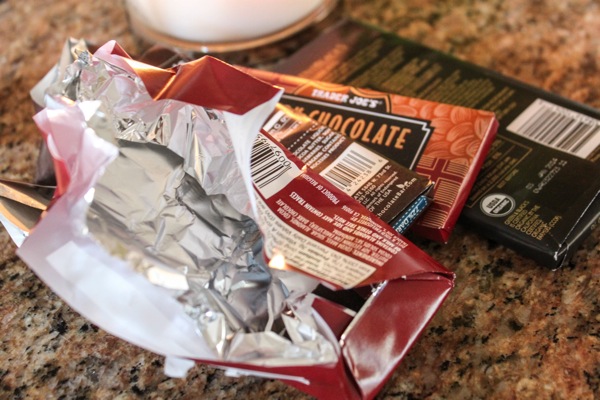 -Tea. I usually choose coffee over tea (more caffeine for my buck), but have been enjoying tea this week. This is a reminder to stock up on multiple boxes of Trader Joe's candy cane green tea before they put it into the vault.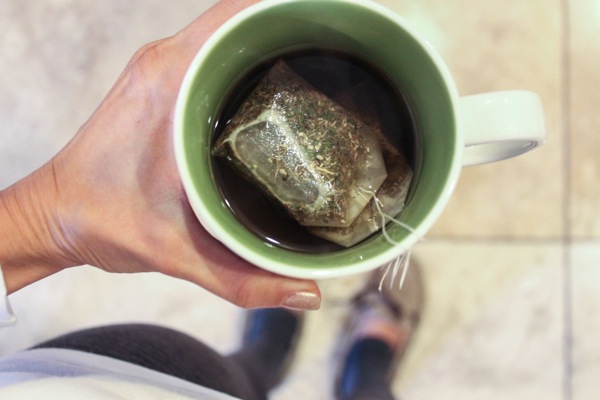 -Soup. The obsession with Ina Garten's roasted vegetable soup continues and I also made a homemade vegan tomato soup.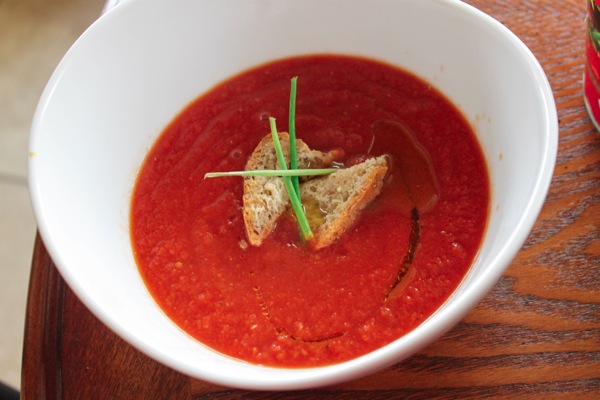 I was so excited to post the recipe, but ended up too salty and pretty gnarly :/ It was adapted from this recipe, so I'd suggest sticking with the original on this one.
-Juices. Totally worth dusting off the juicer this week. You can see some of my favorite recipes here! LOVE green lemonade as an afternoon treat- Liv enjoys it, too.
-Sea veggies. I used to gorge on seaweed snacks while pregnant, and it's been quite a while. I was expecting Liv to adore them, since she had quite a few in utero, but alas, she spit it out and looked up at me like I was crazy.
My eats will go back to normal-ish after the week sans refined sugar, and I already feel more energized after this kick-start.
I'm a huge believer of eating what your body craves, but if I had a cookie every time I was hungry (because, let's be real, a cookie tastes better than 99.97% of all foods), I would be malnourished and lethargic. A diet high in whole, healthy foods works best for me, with rooms for cookies and the fun stuff sprinkled in there, too.
A couple of notes:
-Per an idea I read in "Detox 4 Women," I made parsnip rice to go in my sushi salad bowl. I used to be a huge fan, but now… no. I need real rice.
-Speaking of real rice, we had Indian food yesterday (Livi's first time!) and I would love for Indian food to be back in my life regularly. We have a few amazing restaurants here in Tucson (New Delhi and Saffron) that we haven't taken full advantage of yet.
-An almost-weekly treat that isn't going anywhere: Wildcat basketball nachos. I have a bowl at each game with tons of jalapeños. I will confess that I like cheese that once lived in a can.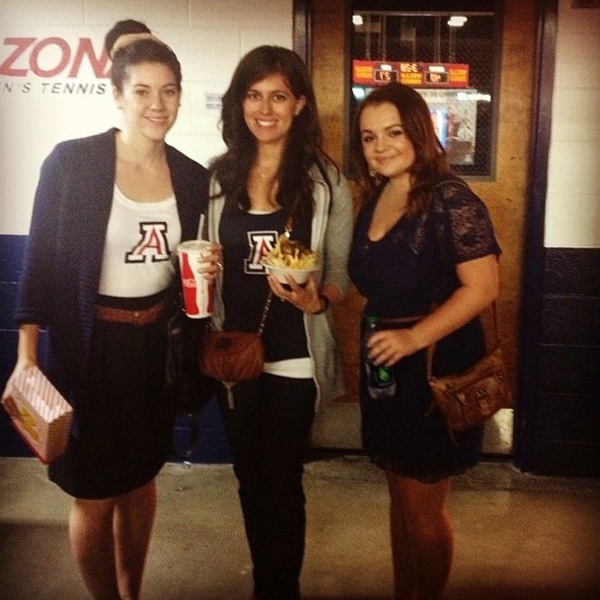 I'm gonna go now.
Have a happy Wednesday!
xoxo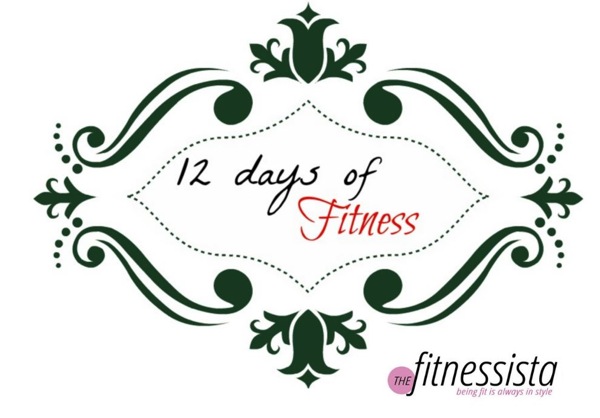 Something to do: Day 8 of the 12 days of fitness workouts!
8 bicep curls
7 tricep dips
6 pull-ups (resistance band rows or weighted deadlifts)
4 toe touches (each side)
3 mountain climbers (each side)
2 pushups
1-minute plank (can be 6 rounds of 10 seconds up, rest for 3 seconds)
Did you do it?! Leave a comment and let me know! My classes will be having fun today with this one…