I feel like all of my post titles for the next 9 months or so could be some version of "keep me here forever" haha.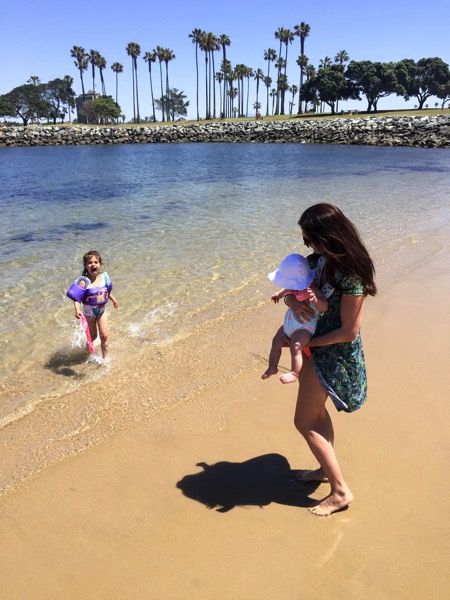 How was your weekend, friends? Hope you had a great one. Ours was magical, and definitely reminded us of our first couple of months here. We did a lot of uniquely "San Diego things" and enjoyed being out and about, spending time with friends, and playing outside. I think no matter where you are, it's easy to fall into the same habits and do the same things, and while we'll always be creatures of habit, it was fun to add some new activities into the rotation.
Friday afternoon, I met up with Betsy for lunch,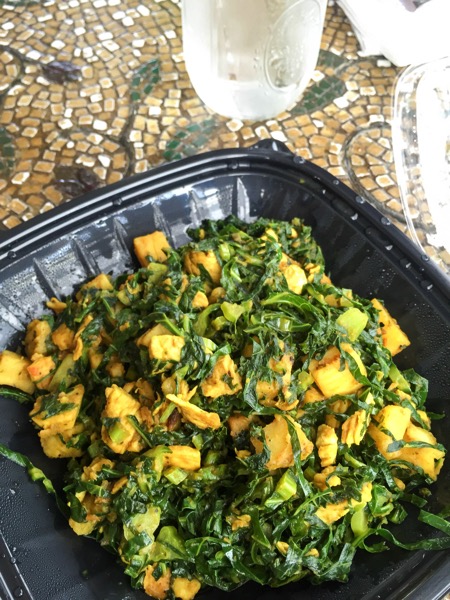 (we ordered Saffron from Postmates! That's the "brain food" which is kale, chicken, sweet potato and spices, including turmeric and ginger. It is everrrryyyyything.)
and Friday night, Jess, her husband and daughter came over for dinner. The Pilot made his famous turkey burgers (recipe is in HIIT IT!), I roasted some sweet potato fries, Jess brought over an incredible salad (I'll replicate it for the blog soon!) along with wine and beer, and I put together some quick appetizers.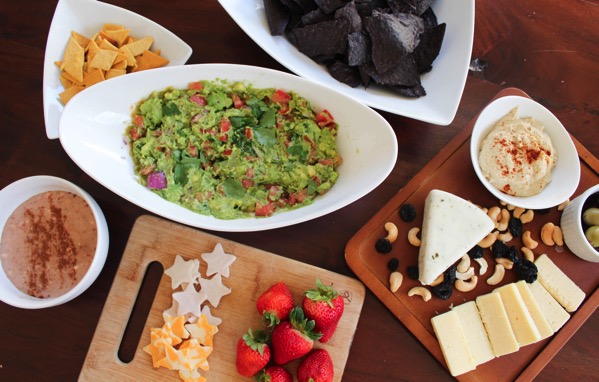 Chunky guacamole with blue corn chips,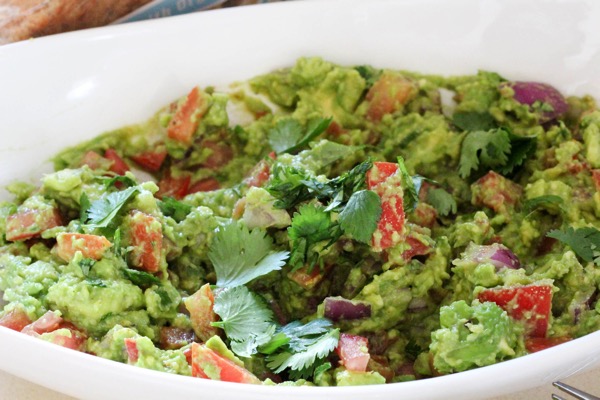 a cheese board with different goat cheeses, dried fruit, nuts, and olives,
plus a dip (recipe to come) + mini cheese board for the littles.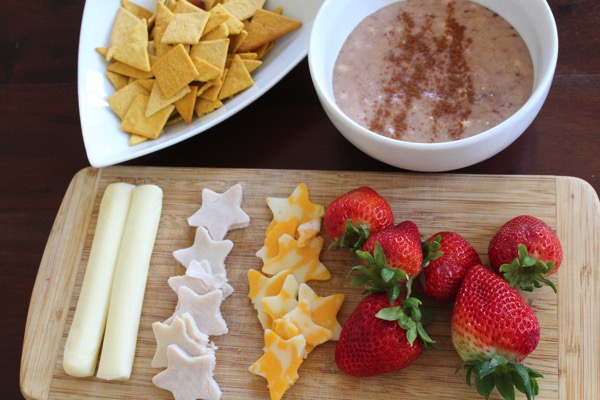 For dessert, we had pizookies. I prepped a variation of this dough in ramekins,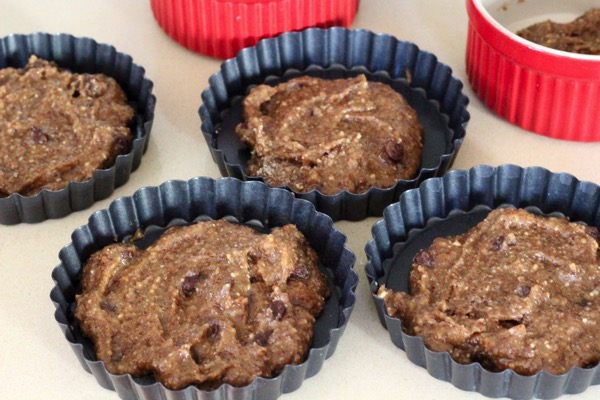 stored in the fridge, and baked for 10 minutes as everyone was finishing up dinner. Just top with coconut milk ice cream before serving. 🙂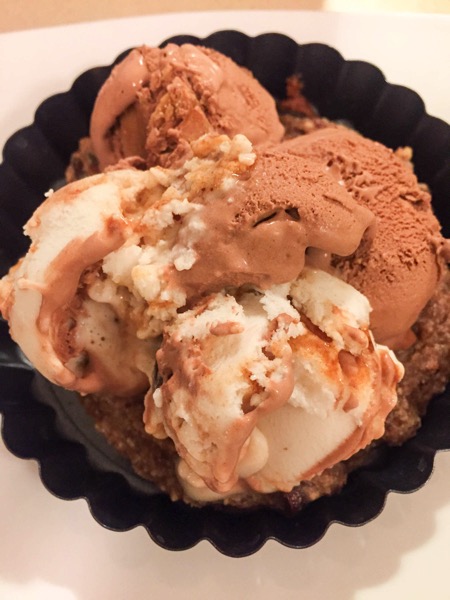 We had such a blast hanging out with everyone, especially since our travel schedules have been totally opposite lately. The best part was that the girls played the entire time, P went to bed at her usual early bedtime, and the adults could chill and have full conversations. Always a nice treat. 😉
Saturday was a friend's birthday party at the bay,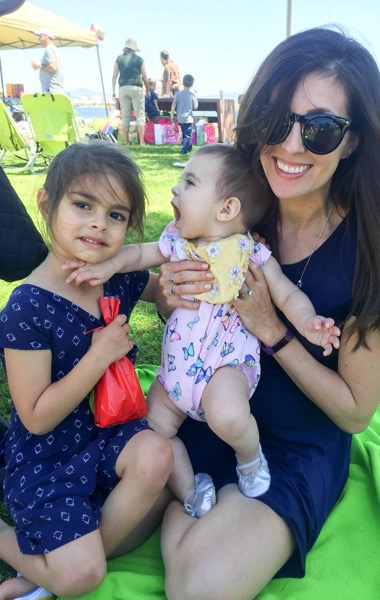 and Saturday night, the Pilot and I had a date night!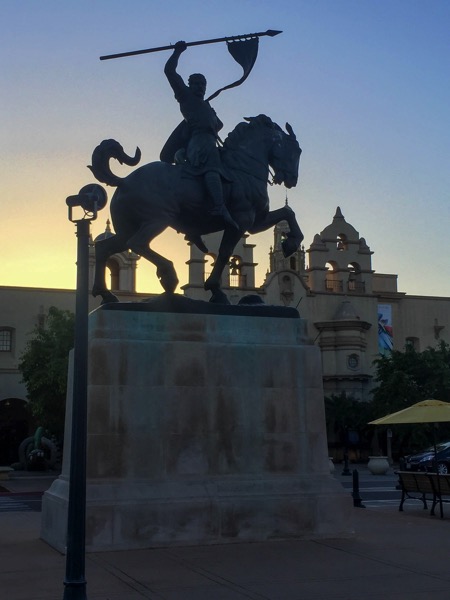 Even though we have our usual favorite spots that we frequent, we were determined to switch it up and try something new. So, we headed to Prado in Balboa Park. We had seen it in passing a couple of times and heard good things, so we decided to give it a whirl.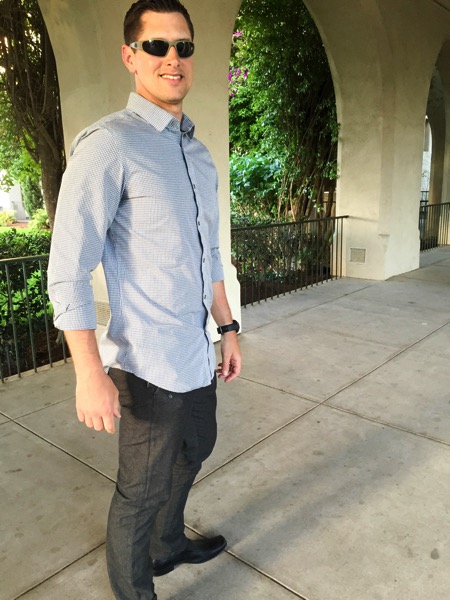 We enjoyed some drinks in the lounge before heading to our table, and had a lovely view of the patio.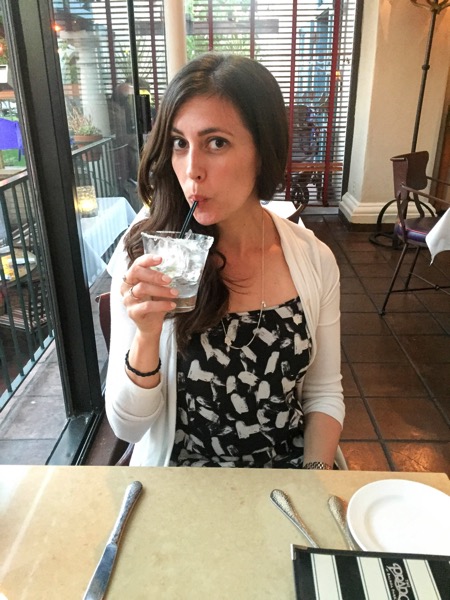 Prado offers modern twists on Latin dishes, and everything on the menu looked amazing. It was tough to make a decision, and I think we'll have to go back to try out more of the tapas and appetizers.
To start, we shared a chile relleno, which was stuffed with seafood and goat cheese,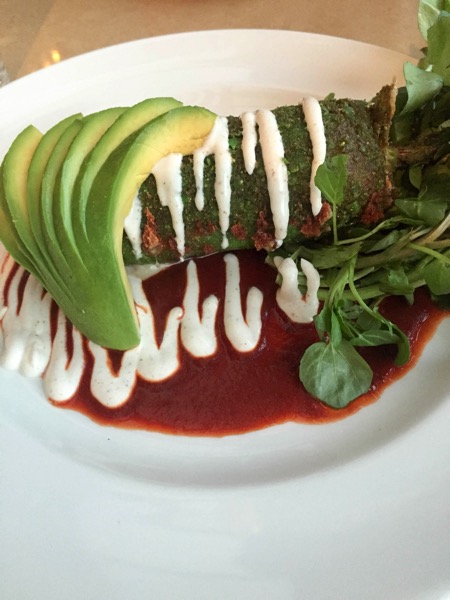 and for my entree, I went with the salmon. It was topped with shredded Napa cabbage and an Asian-inspired dressing (sesame, soy and ginger). The fish was perfectly looked and the flavors were fantastic.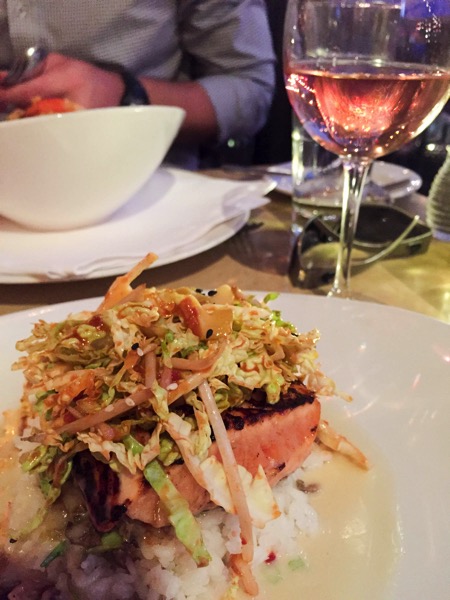 While the food was good, the best part was the view. It's in the heart of Balboa with lush trees surrounding the property and little twinkling lights.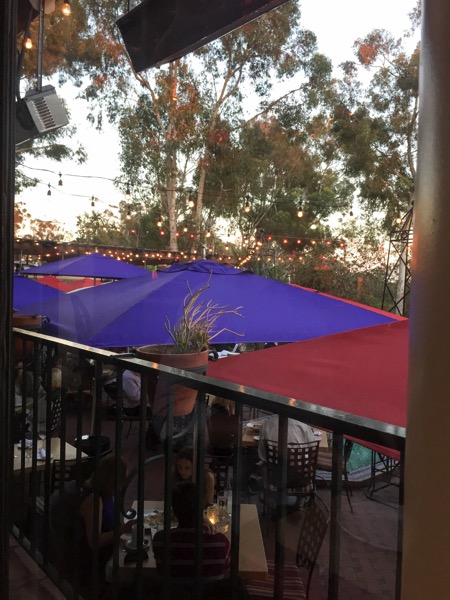 We were proud of ourselves for stepping out of our usual rotation, but after dinner, we had to go to an old favorite: Shout House. (I posted some clips in my Snapchat! Username is fitnessista.) The pianists were in a mood that night, especially when it came to calling up audience members to dance on stage (or the embarrass random people in the crowd). The best part was when they called a woman up on stage to serenade her with "Happy Birthday." The birthday girl was turning 60 and was engaged to a man in the audience. So, they invited her fiancé (<— a dapper fellow in a suit with silvery grey hair) up to dance to "Fools Rush In" with her, turned the lights down, and turned up the disco ball. It was very sweet. THEN her fiancé asked for the mic so he can sing. He took the mic and was a legit crooner. It was like Frank Sinatra was in the house! The entire bar was on their feet cheering. So so amazing.
Sunday, we had absolutely nothing on the agenda (besides the usual grocery and errand rotation), so we headed down to Mission to play in the bay. It was P's first real beach day!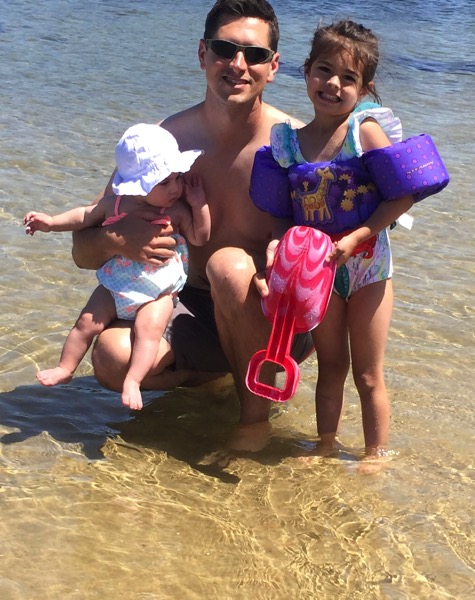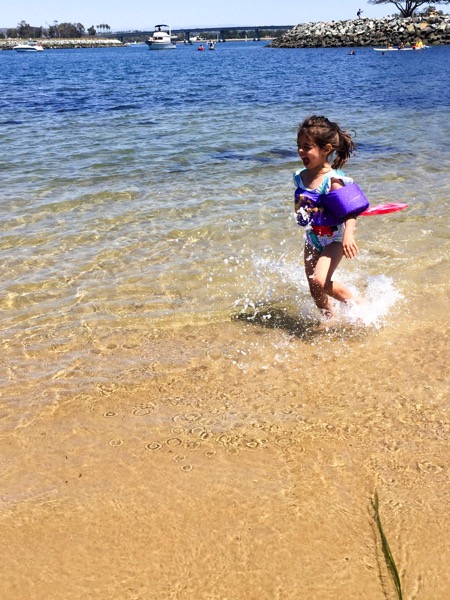 The weather was dreamy: warm in the sun with a cool breeze. P and I watched Liv and the Pilot swim and splash for a little while, and hung out under the Sport-brella to keep her in the shade. She was adorably confused to have sand in her toes. 🙂
After the beach, we went through the Roberto's drive-thru for breakfast burritos, and I silently rejoiced that the season of sand in the car, buckets rolling around in the back, and lots of sunscreen is officially here.
This morning, we're off for a family walk, and meeting up with our friends who are in town from Tucson. Hope you have a lovely morning! See ya later today with a new breakfast recipe!
xoxo
Gina
New post up on the PBB site here! Sending lots of love to my friend Kim. <3