Morning friends! How's your week been? I can't believe August is almost over! If you've been following the August calendar for your workouts this month and would like a similar one for September, please let me know. I can have it ready to go and up by Sunday morning.
This week, my workouts have actually gone as planned, with no major changes. One thing I've noticed about running, is that it usually makes me SO much hungrier than I usually am. Dinner had 3 parts last night, including the complementary wine/dessert 😉
Smoothie: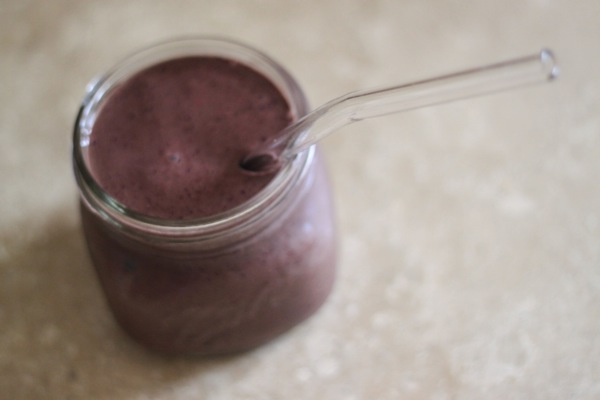 (chopping/cooking sounded miserable since it was late, so I figured a smoothie would hold me over until I was ready to make something else. It had banana, almond milk, carob powder, spinach, chia seeds and frozen berries)
Salad: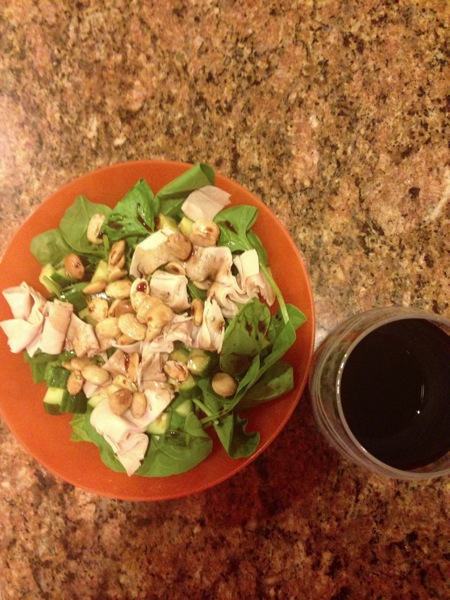 (turkey, cucumber, Marcona almonds, balsamic)
Wine and a brownie batter bite. It quelled the beast.
We had track practice last night, and it killed me in the best way possible.
Got to take the new Brooks for a spin: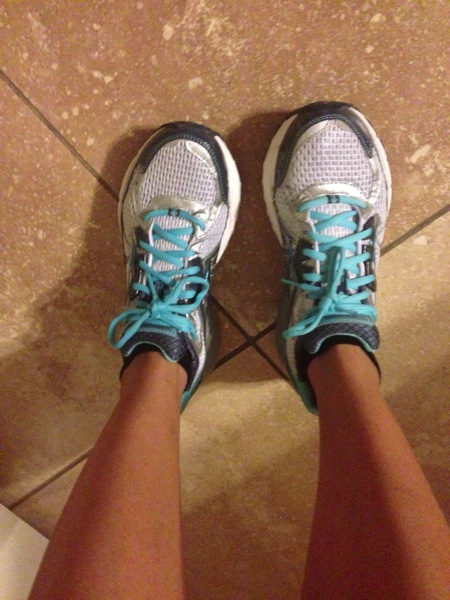 and we did Fartleks. It was my first time doing any type of interval in a group running setting, and as usual, I pushed myself harder than I would have on my own. We warmed up and then did Fartleks for 35 minutes. The coach would use a whistle to indicate when we could jog, and when we needed to pick up our pace to race pace or faster. Here's the kicker: we had NO idea how long the intervals would be. After a little while, I figured out the method to the madness. The intervals got longer and longer, until the fast-paced portion was about 5 minutes long, and then decreased. The rest times were all over the place! It definitely kept me on my toes, and I stuck with my group of similar pace runners. After the 35 minutes, we cooled down, and for the total workout, I covered 5 1/2 miles.
During the run, one of the girls and I were talking about how amazing it is for the body to adapt to changes, like faster speeds, hills and higher distances. One of the reasons I enjoy running is that it gives me a measurable goal to work towards. I Zumba-ed yesterday, but I have no idea how hard my Zumba workout was compared to previous classes I've taught (besides perceived exertion). There's a beauty to that, since you take out the science and calculations and can just enjoy being present in the workout, but I also appreciate the ability to track measurable improvement over time. I'm excited to see how some track work and running with the group impacts my fall and winter races. The girl I was talking to has been running with the group for a year, and has taken 18 minutes off her time! Pretty amazing.
This morning, I wanted to share a circuit that I did the other day. The Pilot has been flying nights, so I had about 45 minutes to get to the gym and back since he needed to leave for work.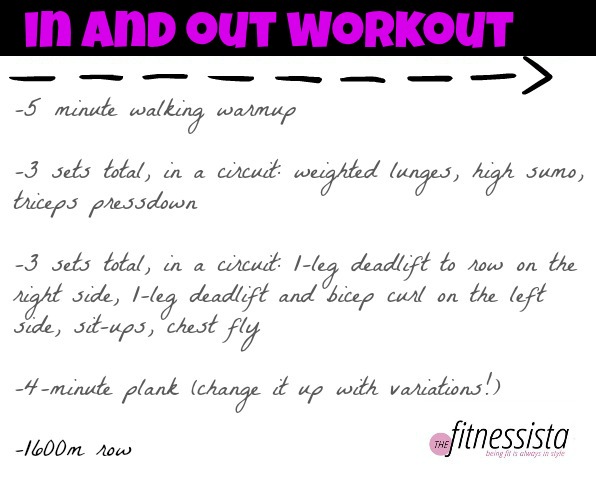 Time for work, then girls' night tonight. It's book club, but the whole "book" thing is optional. 😉
xoxo
Gina