Homemade Strawberry Sports Drink
Enjoy this homemade strawberry sports drink to hydrate before or after a workout.
At a bar in Tuscaloosa, Alabama, they have the best infusions…fresh fruit soaking in vodka, which tastes dangerously like candy. That's all I can remember to tell you about those drinks.
This strawberry infusion is a little bit healthier, and will help instead of hinder your next workout. 😉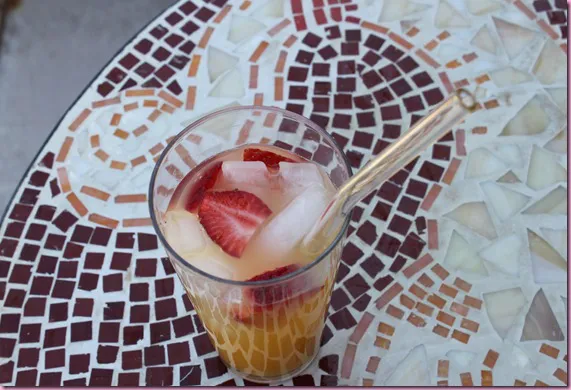 Homemade Strawberry Sporks Drink Recipe
Here's the recipe if you'd like to give it a try!
Print
Homemade Strawberry Sports Drink
3

C hot water

1/2

C orange juice
juice of

1

lemon

2

T honey + stevia to taste

1/4

t salt

1/2

container of strawberries (or any berry of choice), sliced
Instructions
Mix well and chill in the fridge overnight.
Strain to remove the berries or enjoy them as a little snack with your drink 🙂
This is ideal before or during a tough workout, especially one lasting longer than 60 minutes. When I'm teaching two classes in a row, I'll chug this, alternated with water.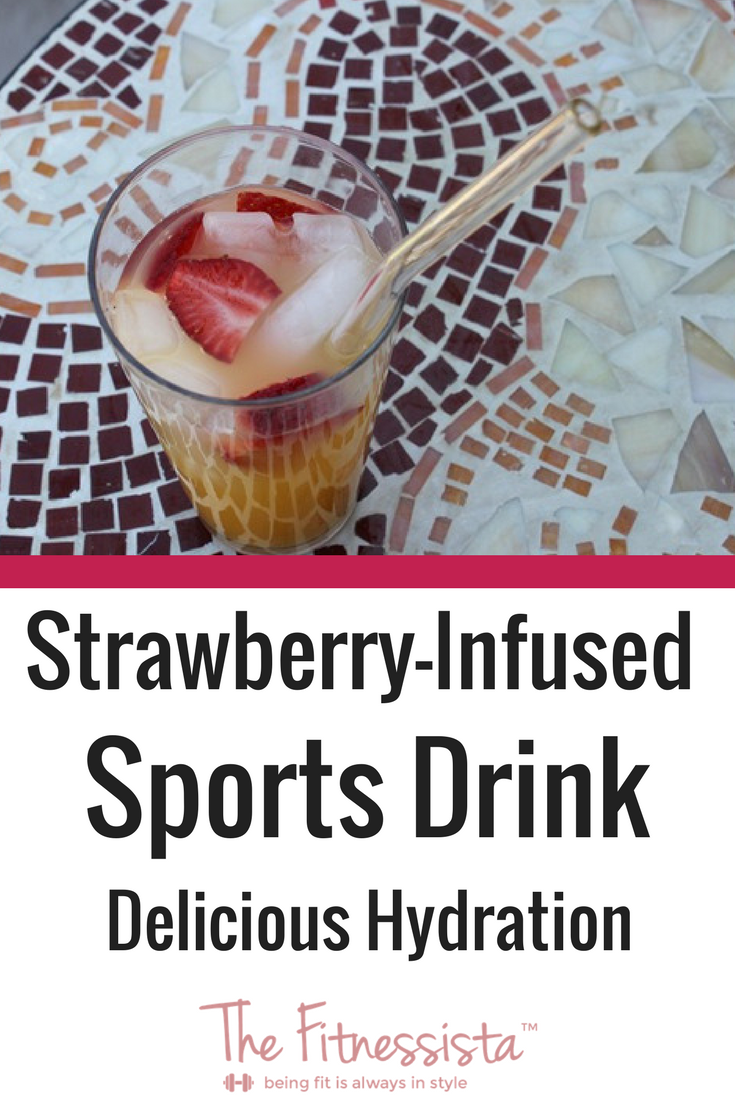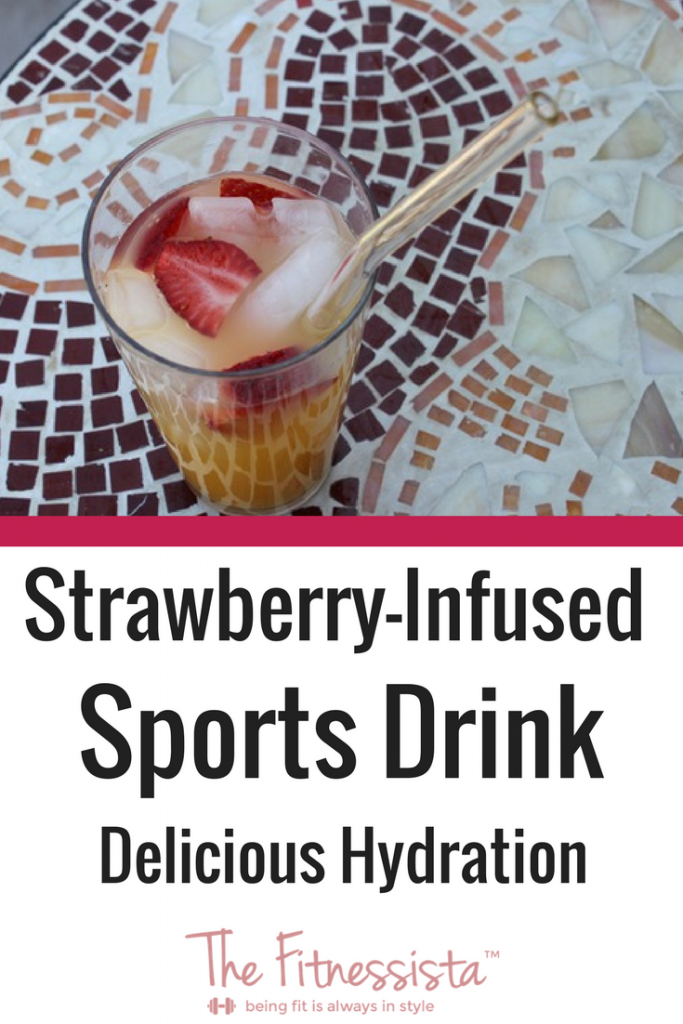 For a recovery drink, choose something that has a mix of carbs and protein, like a small protein smoothie.
Every time I drink a sports drink, I can't help but think of the time I thought it would be smart to put coconut water in my Camelbak. I just gagged a little while typing that. If you've never done it, you're not missing out.
I drank a little bit of the strawberry drink before my workout yesterday – a circuit workout that will be up tomorrow + steady state on the elliptical reading the new SELF mag.
Sneaker Shopping and Eats
I love that they included sneaker recommendations, since my beloved Zumba sneaks (Nike Huarache Dance Low) were discontinued. I'm thinking about either getting the Zumba shoes from zumba.com or the Pumagility shoes that were recommended in SELF.
Lunch: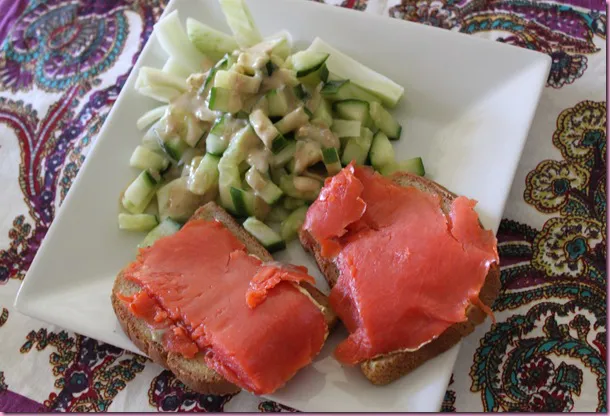 Cucumber and fennel salad with Goddess dressing (from TJs) and an open-faced smoked salmon sandwich with Dijon and goat cheese
Snack: a copious amount of oatie dough.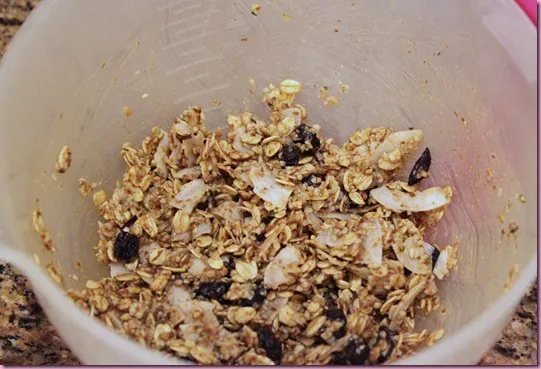 (It's basically oats, nut butter, vanilla and a sprinkle of salt, with big pieces of coconut, dried blueberries, and hemp seeds added in.)
Breakfast was sad this morning…I'm off to fix our dwindling grocery supply.
Hope you have a great day!
xoxo
Gina
Something to talk about:
What sneaks do you wear for cardio classes? Is there an awesome Zumba shoe that I haven't met yet?
Besides trusty H2O, what's your workout hydration of choice?