Hi guys! How's your day been? Mine has been pretty bueno- just finished a Turbofire sesh (Fire 45) and am getting ready to head back to work.
Snacks today have been random: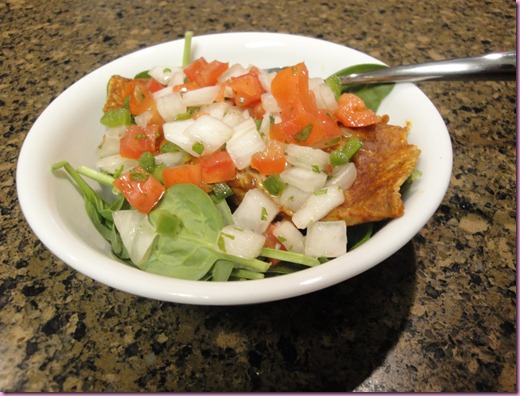 The last enchi (recipe at the end of this post) with spinach and pico
A giant apple, microwaved for 2 minutes with cinnamon and topped with some vegan chocolate chips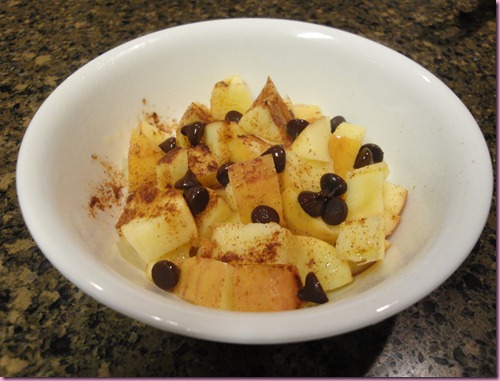 Chocolate Gluten-free Koala Crisps with almond milk and 1/2 scoop Sun Warrior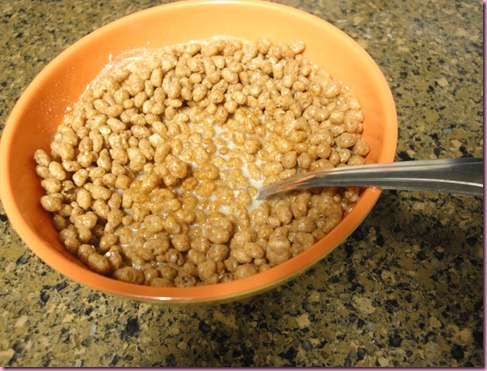 My sweet tooth has been RAGING today! 😀
I loved reading your comments this morning about whether you prefer a male or female doctor. For the most part, ya'll agreed that it didn't matter as long as said doc was knowledgeable and caring, unless is was the hoo hoo dilly doc, in which case most would prefer a girl. 🙂
Well, this morning I had that appointment to get some blood work done and ask the doc some questions (a male), and I'll go ahead and say I'll probably ask to see another doc next time. Not much ranting goes down on this bloggy (it's a positive place!), but when I mentioned that I practice Fertility Awareness Method and chart my temperature and other signs each day, he said that Fertility Awareness Method is very inconvenient and time-consuming and he doesn't recommend it to anyone. Also, everyone ovulates on day 14 of their cycle anyway. Ummm, for real? What a joker. #1: Sticking a thermometer in your mouth for 60 seconds upon waking is not that inconvenient and #2, not everyone ovulates on day 14. Instead of arguing with him, I got robbed of blood (get the results tomorrow) and peaced out of there. (Note: If you have any questions about Fertility Awareness Method, check out *this post* and the book Taking Charge of Your Fertility, which I truly believe that every woman/girl should read)
Well I'm heading back to work, then going to dinner with Jeni –the pilot is doing the flying thang.
Enjoy the rest of your day <3
Gina
Something to do: Make some veggie and goat cheese enchiladas! These are ridiculously easy to make, and so delicious 😀
–Veggies of choice (I used zucchini, tomatoes, onion, garlic, mushrooms would be lovely, too)

-6 tortillas of choice (I used small Ezekiel tortillas)

-2 chipotle chile peppers in adobo, diced (use 4 if you like it supah spicy, like me)

-1/2 t cumin

-1/4 t garlic powder

– sea salt and pepper

-pinch of cayenne

-1/4 C shredded goat gouda

-1 can enchilada sauce (Whole Foods has an awesome one in the Ethnic foods aisle)

1) Pre-heat oven to 350

2) Sauté veggies in a large skillet and season with cumin, garlic, cayenne, salt and pepper. Add the chipotle peppers, heat through and taste for seasoning.

3) Heat tortillas in the microwave for 30 seconds until soft- this will keep them from breaking

4) Pour 1/4 can of enchilada sauce in a 9×9 baking dish and spread around to keep the enchi's from sticking to the dish

5) Coat one tortilla in sauce, fill with 1/6 of the veggies, and place seam-side down in the baking dish. Repeat with remaining tortillas.

6) Top with additional enchilada sauce so all tortillas are fully coated, sprinkle with goat cheese and baking for 15 minutes until warm and bubbly.

7) Feast