Hi! So happy you enjoyed the Yoga Journal recap 🙂 How's your Monday going? it's hard to believe that Summer Shape Up is officially over. Thank you again to all of you, to Anne, and to all of our wonderful sponsors for making it such a fun and exciting four weeks. If you're wondering what to do now that the challenge is over, newsletter subscribers received a week of workouts this am! (Just leave a comment below and click the box to sign up for weekly workouts, if you'd like.) You can also repeat the challenge (the workouts and meal plans are here) or mix and match from any of the the routines on the fitness page. With the upcoming revamp, it will be much more organized and easier to find things over there, too. 😉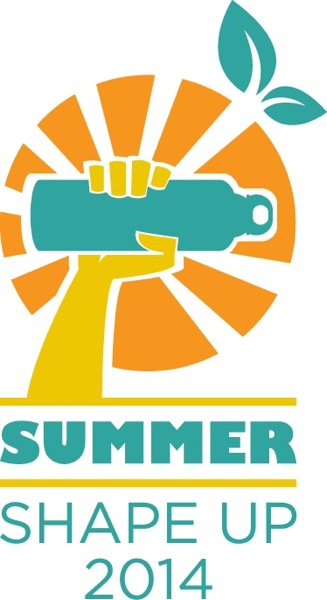 My favorite part of the Shape Up was the fantastic check-ins and success stories along the way. I love seeing your workout (and clean eating) triumphs; it's fun to finally put faces to names. Congratulations again to everyone on an amazing job! <3 If you'd like to share your feedback for this challenge, I put together a short survey here. We're always looking for ways and ideas to make it bigger and better! (Winter Shape Up will have a combo of printable/pinnable images and full-length videos, similar to the 2014 WSU.)
Week 4 collage: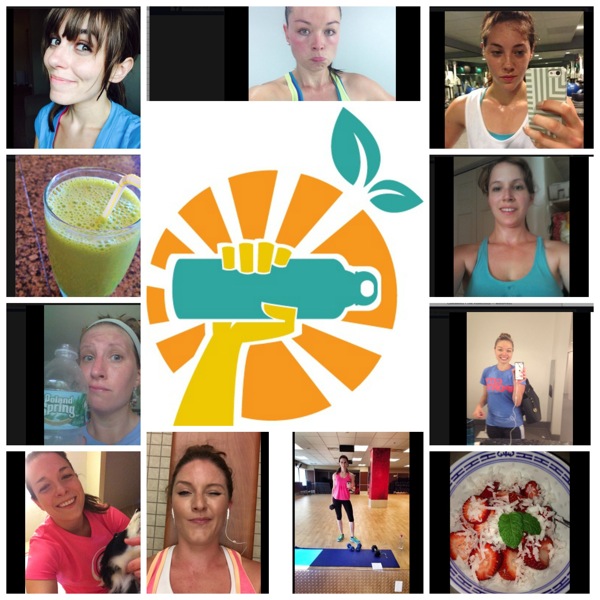 The Sabra winner:
Katie O. (from our Facebook group)   
Gymboss winners:
Katie: "I need one of these for my TRX workouts!"
Bri: "I'm torn on the genie pants! I don't know how they would look on me, but I think they look great on others. I'm pregnant right now, but these might be nice for after baby!"
Kelsey H: "Adding intervals to my workout routine (unless they are built into a class) always feels overwhelming, but sounds so doable with the gymboss! I'd love the chance to try to incorporate more intervals into my workout, especially after you talked about how they are metabolism-boosting. Glad the Pilot is back and hope you all have an awesome weekend!"
Victoria:  "Sprinkles is a dangerous thing… the Chocolate Marshmallow is insane!
My boyfriend and I just signed up for our first triathlon! Having an interval timer would be so incredibly helpful for our training leading up to the big day. We're excited and looking forward to doing the race together. I can only imagine how accomplished we'll feel as we cross the finish line!
Thanks Gina for continuing with the awesome content. I love reading your posts every day!"
Sassypants: "I could have totally used the Gymboss the other day. I'm currently just using my iPhone timer and it's a pain."
[All winners will be emailed as soon as I hit publish.]
and surprise giveaway winner. Congratulations to Shaina! She is about to have a baby (like in the next couple of weeks!!!) and checked in LIKE A BOSS during the challenge with lots of awesome workout pics and meals. Shaina, check your email because I'd like to share some Stitch Fix credit and a little goodie package with you.
(You never know when a sneaky giveaway will make its way into the blog muaha) 😉
Last night, we had an awesome dinner out on the patio. Grilled salmon, sweet potato, and a zucchini salad that I'll be sharing later this week.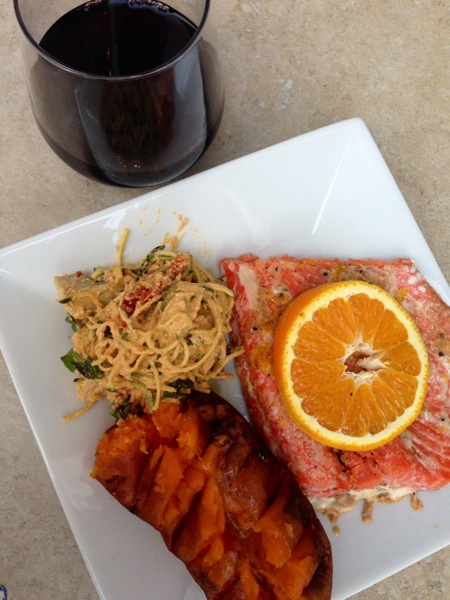 We also did our usual Sunday rituals which now includes washing the cars. Vacuuming out the sand has been a necessary weekly chore. Speaking of the beach, I think we may need to head there after Liv's nap. It's been a great day <3
Hope you have a wonderful night!
xoxo
Gina