From the Indian food buffet 😉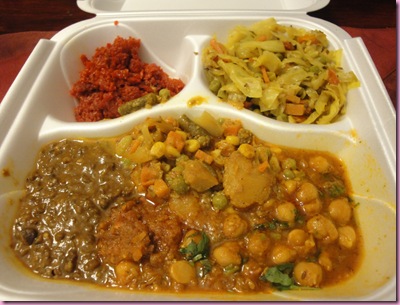 Heh heh.
The pilot got home last night and I think he could tell from looking at me that I needed to get out of the house. I was pale, in the same jammies I had slept in the night before (nice, right? haha), watching House Bunny for the second time, and clutching a box of tissues. I had been sick and cooped up all day!
He was so sweet and took me on a little field trip- I even braided my hair and put on a different outfit 🙂
We went to Bizzle: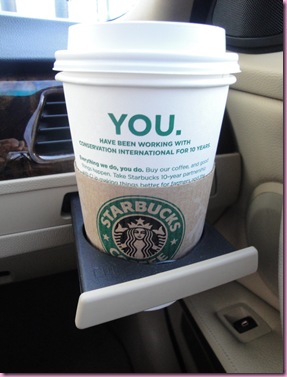 (grande Refresh tea)
and to get Indian for dinner.
I pointed out what I wanted and the pilot scooped it into the To-Go container… I didn't want to get the serving spoons all germy.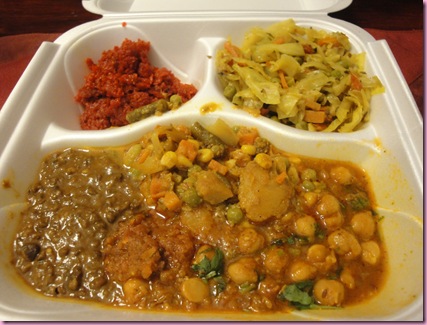 + a giant piece of roti (the puppers got the other half)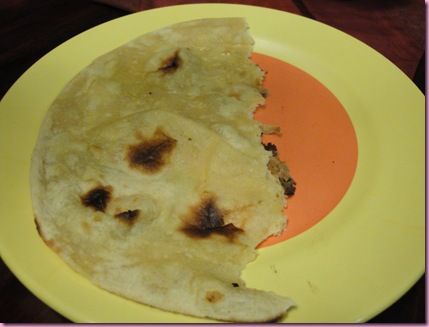 Perfection 😀
I watched SYTYCD while the pilot did work stuff, then we called it a night 🙂
This morning's bfast was the usual bfast cookie dough cereal.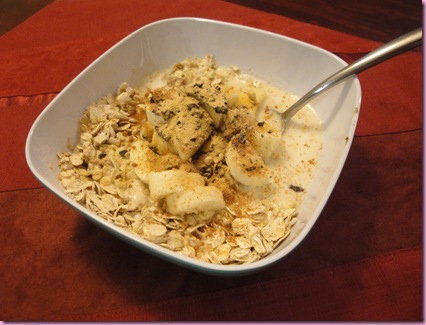 I'm obsessed 😀
The plan for the day:
-GTL = Groceries, TurboFire (if I feel up to it), Laundry
-Training appointments (if I don't have to cancel them again—I really don't want to get anyone sick)
-Blog post on how to clean-up a recipe (I've gotten requests for Mexican recipes and carrot cake—anything else you'd like to see?)
Have a wonderful day!
G
Today's tip: Shipping is FREE at OpenSky today! If you've been looking to get some Sun Warrior, Glass straws, Garlic Gold or other goodies- today's your lucky day 🙂
Something to do: Please take a second out of your busy day to *vote here* for Modest Needs Foundation (my friend Brittney works for them)—they are participating in a Pepsi grant contest for $250,000. If they win, the funds will be used to help victims of the Gulf oil spill who have lost their jobs. <3