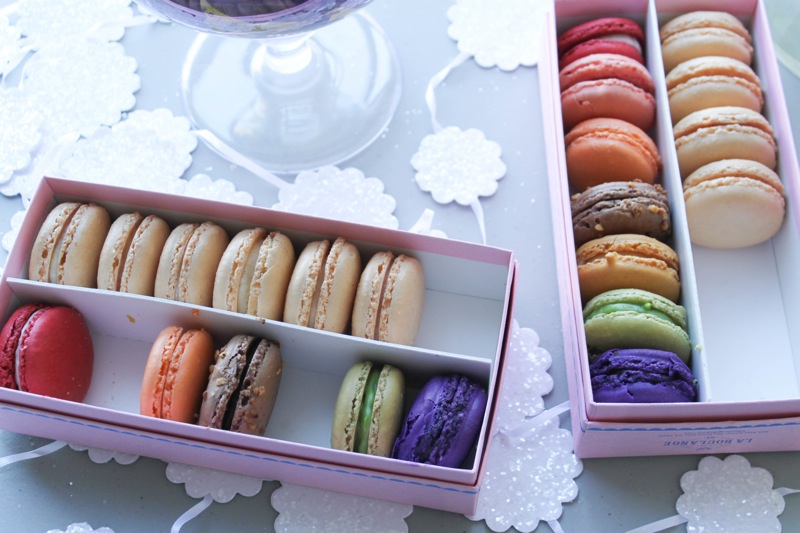 Happy Friday! Anything exciting happening this weekend? I can't wait to get back to the Pilot and Liv this morning. I missed them like crazy, but they had a blast enjoying some quality daddy-kiddo time. They visited the zoo, had a beach picnic, and went to an event at Liv's school. I'm so excited to see them today! Also, my dad, stepmom and brothers are coming in from Tucson this morning. We can't wait to show them around and play at the beach <3
This week's Stitch Fix adventure was another incredible one, and it was inspiring to be surrounded by so many hardworking and inspiring ladies (and dudes!). I have one more recap on the way with fun pics, shenanigans from the Hizzy,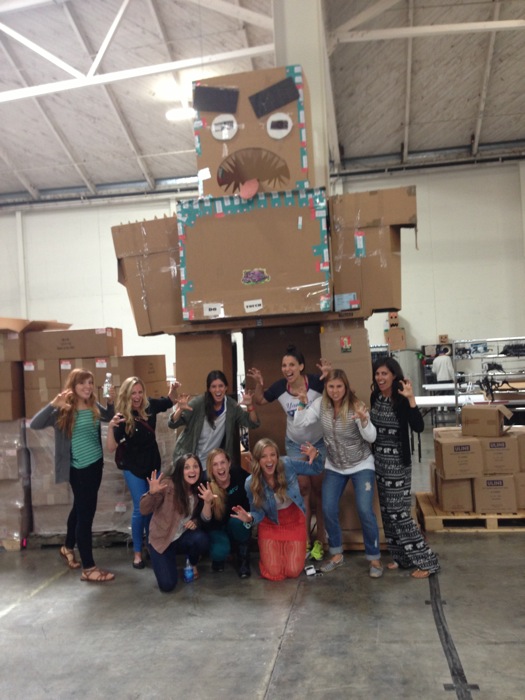 and our last dinner in SF, but in the meantime, here are some faves from the week and around the web.
This grain-free granola.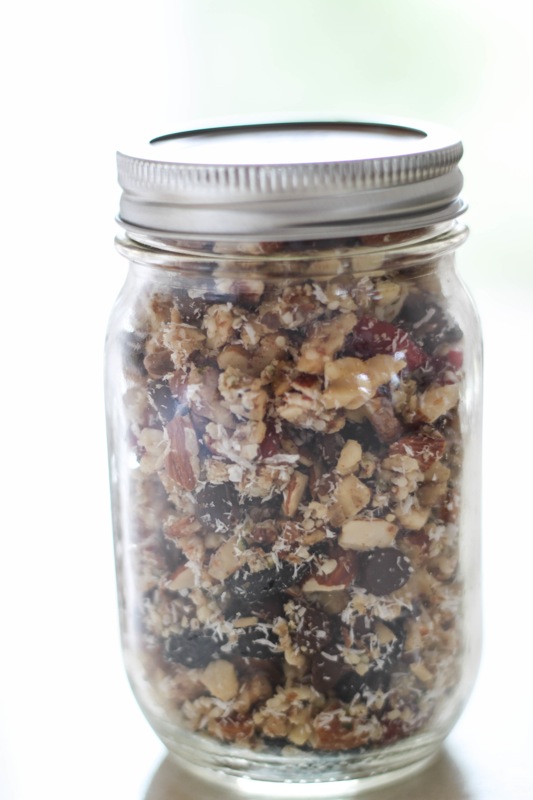 I made some for a giveaway winner to mail out before I left, and also saved some in the fridge for us. I've been trying to keep book recipe photos to a bare minimum around here, but I'm SO excited to share this one with all of you, as it's become one of my staples. December, hurry up, mmm k? (I say that, but it will be here before we know it.)
Dry Bar!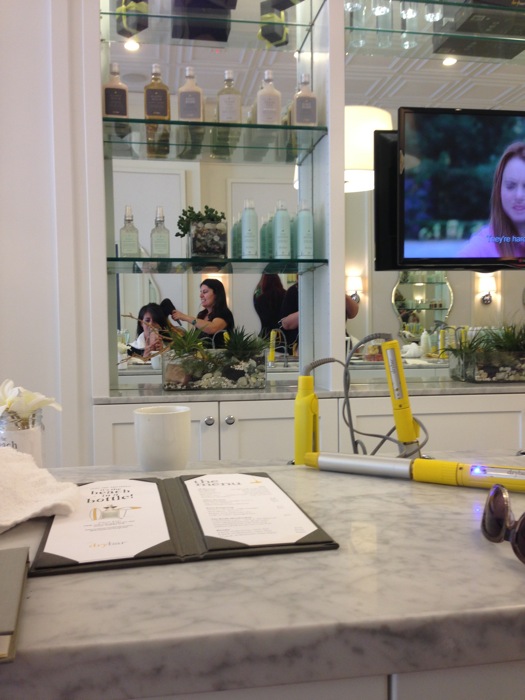 I knew this was a *thing* but yesterday was my first time at a blowout salon. Usually madre takes care of my hair -and usually, I'm a hurry or have Liv with me so she'll kindly cut my hair while it's wet from the shower and I'll just put it in a bun instead of the whole styling shebang- but I think this would be a fun treat for a special night out or event.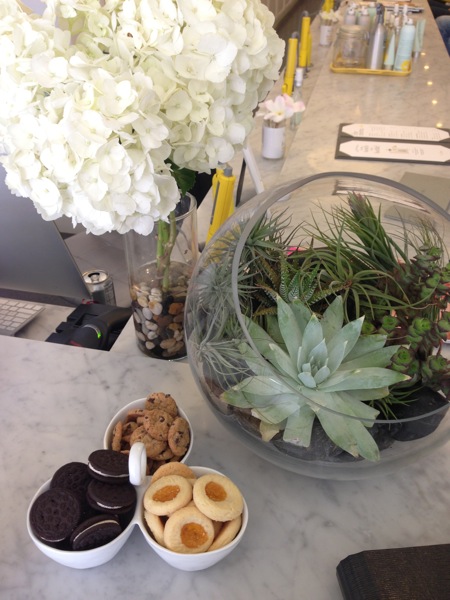 (The whole scalp massage and shampoo part is worth it alone. THE BEST.)
The atmosphere was unique and inviting, and I especially loved the fun touches, like the cocktail-inspired hairstyle names (I got the Cosmo-Tai), drinks and cookies. They also had Mean Girls up on the TV. It will never get old 😉 The Dry Bar products smell amaaaazzziing and I couldn't help but notice their branded version of my beloved curling iron, which sadly bit the dust during our Italy trip. (I got a converter, but it still popped and was dead forever.) Even though I look a little worse for wear this morning at the airport, dat hair do. It's still curled and feeling fresh 😉
Sneaky reasons why you're bloated. I feel like I see a lot of gimmicky "do this to reduce bloating!" articles, but these are legit reasons + easier fixes.
Taking a new class!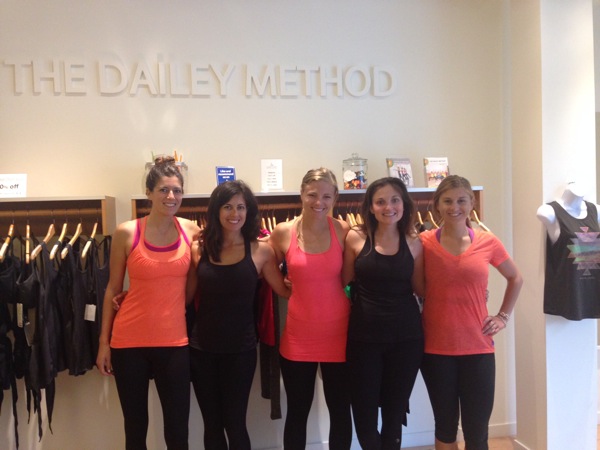 Whenever I travel, it's fun to check out at least one new-to-me studio or class. I'm a barre fanatic, but there are still quite a few methods I haven't tried. None of us had experience with Dailey Method classes, so early yesterday, morning Julie, Nicole, Brittany, Sarah and I went to check it out. Since it was my only exposure to this type of class, I don't have a solid opinion, but it was definitely a challenging workout. We did a plank variation that was KILLER, but it wasn't as much barre work as I was expecting. We were only at the barre for one set of exercises, and the spent the rest of class standing, prone, in high "C" (a crunching movement seated with feet flat on the floor and the spine rounded) and a low "C," on our backs, crunching with a rounded spine).
18 incredible things you didn't know about Trader Joe's. (Apparently our store has a turtle and not a lobster. We had to ask.)
Unexpected and unusual animal sounds.
SUMMER SHAPE UP! Be sure to check back here Monday for all the details 🙂 Fit Tips subscribers, you'll get your first week of workouts in your inbox today, too.
Hope you have a happy Friday!
xoxo
Gina
*Sadly, I wasn't able to track down the recipes online for the cooking party and wasn't given permission to publish them :/ When I recreate them at home, I'll certainly post the recipes! There were also some comments asking where I got the skirt in this post. I picked it up at Banana last weekend; everything was 25% off, and it was glorious.