I read something online a few weeks ago that kind of made me stop in my neon-clad booty-popping tracks:
"Zumba is going to be like the mom jeans of the fitness world."
As you guys know, I'm a HUGE Zumba fan, so needless to say, the quote stung a little. Things tend to be more painful when there's a little bit of truth to them.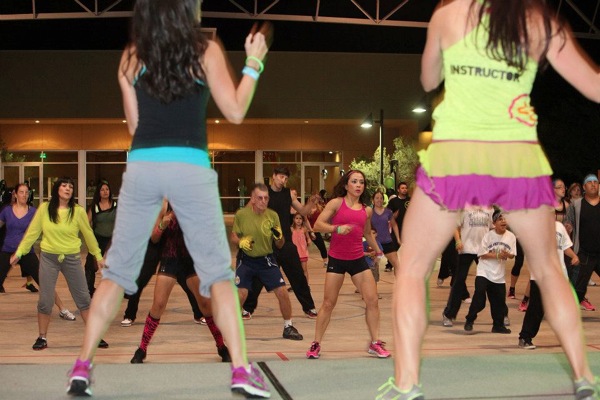 In my fitness crystal ball -which is bedazzled yet murky- I foresee the Zumba juggernaut hitting a plateau after a long and successful climb to the fitness legend it has become. Of course, I'll be right there until the end, but I predict that new(er) classes and techniques will continue to thrive in the new year.
Here's my list of fitness trends for the new year, and some things I think will either plateau or decrease in popularity:

Hot:
Dance classes with live DJs or musicians (like Soli Beat!)
Functional exercises with minimal strength and equipment (GPP, CrossFit)
HIIT training and HIIT classes (like Les Mills GRIT)
Cardio/strength combo classes
"Playground" style gyms
Hot yoga and yoga/combo classes (like spin/yoga, pilates/yoga, etc)
Wearable fitness trackers
Group personal training sessions (or bootcamps)
Fitness programs for active older adults (low-impact strength and cardio options)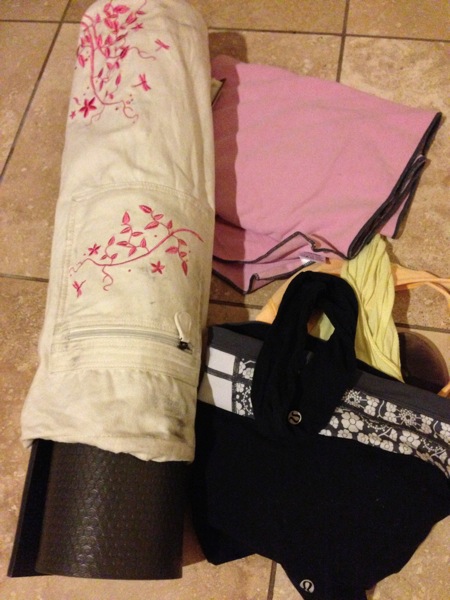 Functional fitness should continue to gain momentum, as well as classes that emphasize total body strength while working the cardiovascular system. Group fitness training (like bootcamps) should continue to be extremely popular, as well as anything yoga-related. I think that fitness trackers will become even more common than they are today; almost everyone will have a Jawbone or FitBit on their wrist. I've been looking into one -I'd love to see the extra steps I take chasing Liv around- so please let me know if you have one your can recommend.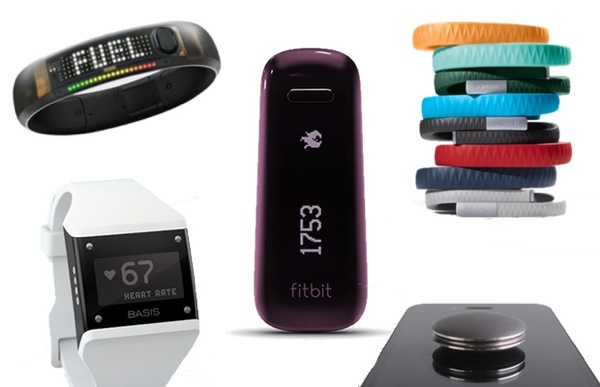 (Source)
Cold:
Ab classes
Zumba
Pilates
Heart rate monitors (still be extremely useful fitness tools, but I think they've been replaced by the fitness trackers for everyday use)
"Personal trainers" without fitness backgrounds. The big box gyms seem to be moving away from generic training packages and onto individual trainers with reputable certifications.
The programs I've chosen for my "cold" list tend to be the programs that have been stagnant (at least in my experience) for the past couple of years. Zumba is constantly looking to revitalize its program and the offerings, but in reality, the core classes haven't changed much. The same goes with Pilates and Bikram yoga. Many people LOVE knowing exactly when to expect, while others tend to become bored and seek out alternative options. I think it's also worth mentioning that the instructors make all the difference in the world! These can all be "hot" classes if you find an instructor who is constantly challenging and inspiring you. If you try out a new class and don't exactly love it, be sure to experiment with different teachers and/or studios.
What do you think?
Agree/disagree?
Any fitness predictions for 2014?
My preferences and predictions shouldn't have an impact on your fitness routine (unless you feel inspired to try something new!). You know what you love, and it's up to you to form your own opinions and create a fitness routine that suits your individual needs and preferences. I don't care what your fitness love is… maybe it's Prancercise, and that's totally cool. I'm excited to see anyone moving, sweating and doing something they enjoy. This is just for fun discussion sake 🙂
Excited to read your comments!
xoxo
Gina