Fitness, yoga and body image
What a loaded topic, huh?
Let's take some deep ujjayi breaths, friends, and talk about some critical issues.
This weekend at the Yoga Journal Conference, some blogger friends and I were invited to attend a panel hosted by lululemon, "The Practice of Leadership: Yoga and Body Image."
In Attendance: (from the website)
Melanie Klein, MA, writer, speaker and Associate Faculty member at Santa Monica College, teaching Sociology and Women's Studies, co-editor of Yoga + Body Image: 25 Personal Stories About Beauty, Bravery & Loving Your Body (October 2014) and co-founder of the Yoga + Body Image Coalition
Dana Smith, yoga teacher, certified Master Life Coach, Holistic Health Practitioner, author of YES! Yoga Has Curves and ally and adviser of the Yoga + Body Image Coalition
Dianne Bondy Yoga, trail blazer, motivator, risk taker, educator, yoga teacher, author, contributor, Yoga + Body Image: 25 Personal Stories About Beauty, Bravery & Loving Your Body (October 2014), a founding board member and partner of the Yoga + Body Image Coalition and founder of Yogasteya.com, a body positive online yoga studio for people of all sizes, genders and abilities
Carin Gorrell, Editor-in-Chief, Yoga Journal
Rachel Acheson, VP Brand and Community, lululemon athletica
Brigitte Kouba M.A. (aka Gigi Yogini), Positive Body Image Advocate & Yoga Instructor, co-founder of the Yoga + Body Image Coalition
Facilitator: Hala Khouri, Founder Off the Mat, Into the World
Pretty amazing lineup, right?
I was really interested in what they had to say, and here are some notes I took from the panel:
[Direct notes are in bold. My thoughts follow each topic and are not bolded.]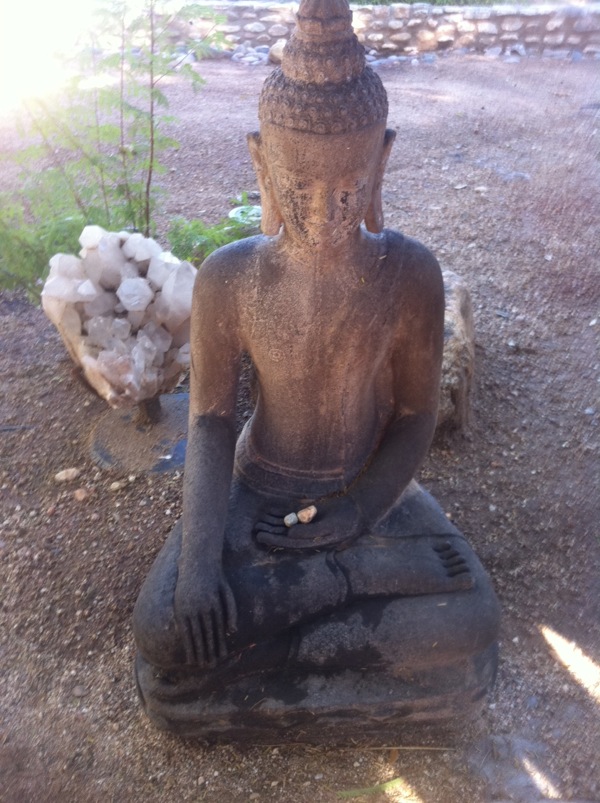 –Your body is reality; your body image is your perception of that reality. It's the psychological blueprint we have of our bodies and it can fluctuate day by day, or hour by hour. Body image is extremely subjective and can be affected by various things. Research has shown that our body image is affected from 30 minutes of watching commercials, and any body image issues can be formed in a variety of ways.
As someone who has struggled with body image issues over the years, it's something that I've become more mindful of over time. The importance of having a positive body image has dramatically increased since having a young, impressionable daughter. I want her to be confident in her own skin, but as much as I WISH that for her, I have to SHOW her. At the same time, no matter what I do here at home, I have no affect on what will happen when she goes to elementary school and has girlfriends. All I can do now is give her the tools for strength, confidence and self worth to hopefully minimize the affects of others. It's a tricky thing, especially because I learned of the infamous "thigh gap" when I was eight years old. A friend told me you couldn't have perfect legs unless you had a thigh gap. Horrifying, right? (And for the record: you can not exercise or diet yourself into a thigh gap. It's largely genetics-based and depends on the width of your hips and pelvis.)
–What is considered "the ideal" and how is this image perpetuated in the yoga community? According to one panelist, this is "white, skinny and flexible." There's no emphasis on total mind-body health, and it's important to consider that someone could look great on the outside be a mess on the inside.
I also wish there was an emphasis on overall health instead of achieving a certain aesthetic. Concurrently, that's a difficult thing to "show" via the media without truly knowing someone.
–We need to create health and acceptance in the yoga community. I haven't experienced a lot of snob yoga (maybe since I don't usually practice at hoity toity yoga studios). My favorite studios have every demographic represented: race, sexual orientation, age, gender identification, income ranges, body sizes and types. Everyone is welcome.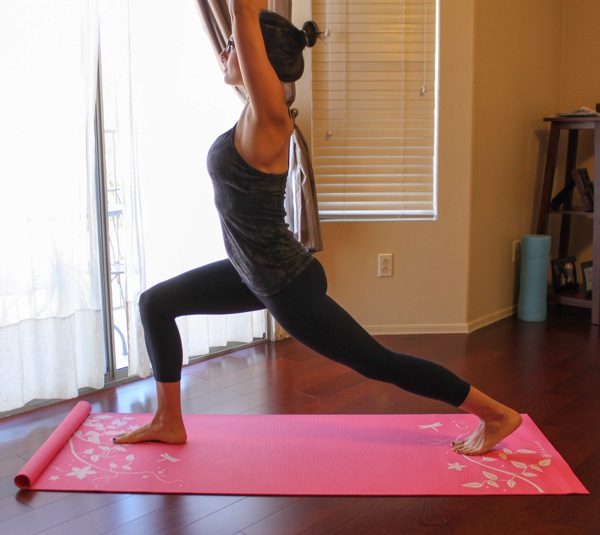 –Aspirational marketing is problematic, and we need truth in advertising. I TOTALLY would love to see more *normal people* in advertising. I also feel like everyone says this, and everyone says they're going to make a point to do it, but no concrete changes (that I know of) have occurred. If a magazine wants to promote more truthful snapshot of their reader demographic, don't talk about it: do it.
–Different images are inspiring to different people. I found this particularly intriguing because something that inspires one person could cause self-loathing and shame in another. Check out Pinterest for example. The "motivational category" ranges from beautiful quotes to photos of emaciated girls and crap "weight loss tips." Just for kicks, I searched "motivation" on Pinterest, and was terrified by what I saw.
–Aspirational means telling the whole story instead of a snapshot. This struck home for me because I have a blog, which is a very small snapshot of a life. While I'm not going to make a point to regularly air out dirty laundry, I do like to keep things real over here. I have great days, I have fail days, I have confident days, and I have shitty days. We've all been there, right? As much as you may want to show a larger part of your unique snapshot, there are people waiting to critique it. For this reason, I feel like many bloggers are guarded in what they say and unable to share their lives in a matter that they'd like. It's a tough situation because people say they want to whole story, but in the end, it's not really the truth. For example, a mommy blogger that I adore is often nitpicked for presenting this "perfect unattainable life." Her hair is beautifully coiffed, her children dressed to the nines, and her photos are spectacular. On Instagram, she posted a photo with her nails chipped, and instead of a chorus of "Go you! Thanks for keeping it real! I have kids and have a tough time keeping my mani fresh, too!" she was met with a host of nastiness like "Eww, your nails look awful. Get a manicure." Sometimes with this one, you can't win, so you really just have to do what's best for you.
If you have your self worth, you're more easily able to brush off the instances where other project their insecurities or pain onto you.
While I do think it's important to show all sides of various situations and issues, there is only a small piece you can see in advertising/TV/marketing/blogs. Do we need a photo of a model looking awesome with a small disclaimer to indicate her mental and physical health, where she grew up, and the struggles/challenges she's faced? No. I think it's up to us to use our judgment and take the things we see with a grain of salt.
–We need to create space for health, which means different things for different people.
As a whole, we all need to be more welcoming and kind to others. Everyone is on a different spot in their unique journey, and as morbid as it sounds, we all have the same destination.
On the yoga and body image front, do you think that yoga companies and individuals are promoting an unattainable ideal? What do you think needs to change?
I walked into this panel with one eyebrow raised because I have a mixed history with lululemon. I worked there for a while and absolutely loved it. In Tucson, I quit to focus on my book proposals and teaching classes, and I went on a full-up boycott when the CEO blamed the size of women's thighs for their poor fabric quality. I'm pretty sure steam shot out of my ears when I saw the cringeworthy interview on TV. Aforementioned CEO Douchebag has since left, and I've started shopping there again (since the company is under completely different leadership), and I know they've been making a conscious effort to repair their bruised image. I really enjoyed listening to the VP of Brand and Community speak; she said she is making a point to get more sample sizes represented in their advertising and website.
There are also various aspects of yoga that could be promoted and shared, instead of the crazy hand balance and gumby poses. Even though I am guilty of aspiring to achieve the gumby poses, the journey is so much more valuable than the final posture. That's a huge takeaway that I had from this weekend.
How has your fitness journey affected your body image?
I'd love to hear any of your thoughts below. Yoga Journal is also encouraging the conversation on this Facebook page and with the Twitter hashtag #practiceofleadership