Foam roller's scary cousin
It's been a great month so far 😉
Walking around Casas Adobes
a stop at Whole Foods for almond butter, a juice and other necessities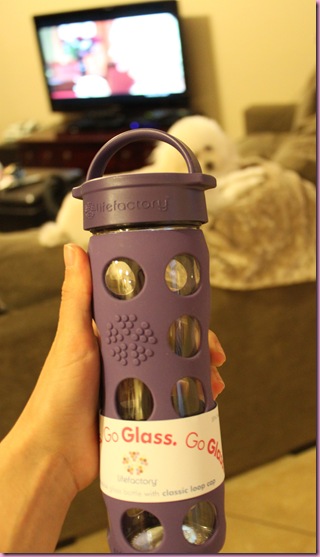 making the Pilot's favorite dinner: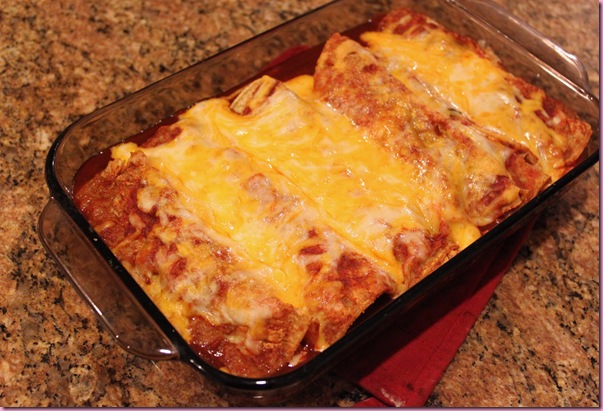 and a new circuit workout.
But first, has anyone seen one of these before?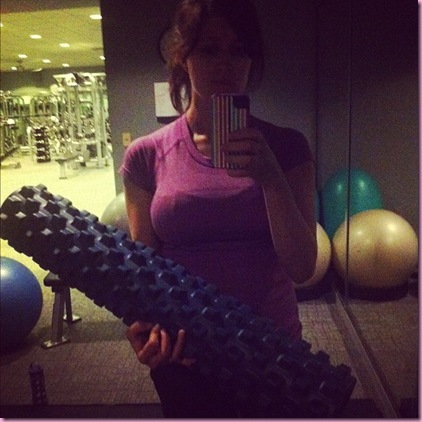 A Rumble Roller!
When I first saw it at the gym, I thought that there's no way you roll on that like an actual foam roller.. unless you really, really like pain. It has to be used for balance work or something like that…
Nope. Just Googled it and it is the Grand Poompa of all foam rollers. Apparently it gets all the kinks, and as scary as it looks, I'll have to give it a try just so I know what it feels like.
After being mystified by said roller, I got my workout on:
Warm up- 5-7 minutes; easy to moderate cardio of choice

Circuit 1:

-Cable tricep extensions

-Bench step-ups

-Cable V-rope pullbacks

Circuit 2:

-Side laying lateral raise –right side

-Barbell deadlifts

-Side laying lateral raise- left side

-Barbell bicep curls

Circuit 3:

-Stability ball hamstring curls

-Supine chest fly

-Stability ball overhead pass

Optional:

Follow with cardio of choice, 20 minutes of interval training- 1 minute 20 seconds off, 30 seconds balls to the wall.

Cool down and stretch.
Protein power: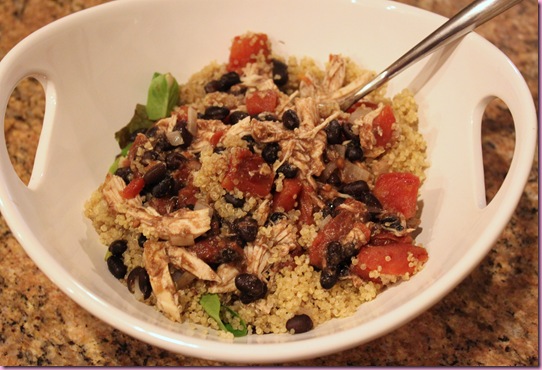 Greens topped with quinoa and some of the filling I saved from the Pilot's enchiladas:
Sautéed shallot and chopped green chili, seasoned with cumin, chili powder, sea salt and cayenne, with black beans, rotisserie chicken and fire-roasted diced tomatoes mixed in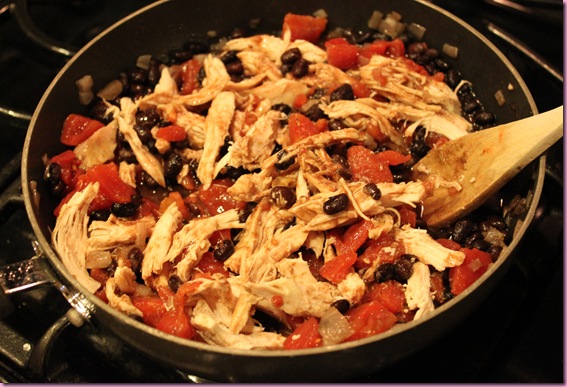 Doesn't look pretty, but tasted pretty amazing 🙂
Today we're taking Bell for a walk and then meeting up with friends for lunch.
Hope you have a happy Friday!
xoxo
Gina
Something to do: Musical cardio! <— my favorite kind of cardio
Download this song:
and for every verse, keep the pace fairly quick, but pretty easy to maintain. Every time she sings "stronger" in the chorus, increase your speed until you're sprinting. Bring it back down for the next verse. It's a fun way to keep boredom away and add a 3 minute kick to your cardio workout! You'll probably also hate the word "stronger" by the end of the song 😉