Hey everyone! Hope you're having a great night 😀 Thanks so much for your sweet comments on the workout video– if you enjoy them, I'll keep 'em coming. Stay tuned for a Zumba video in the near future, too 😀
Look what came in the mail!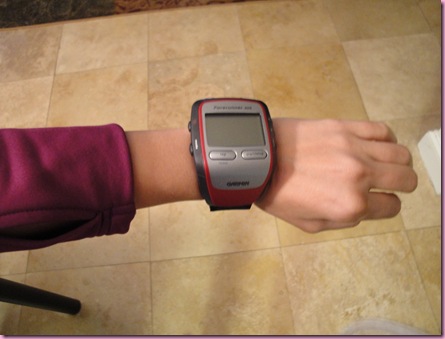 I was so stoked when we got back from vacay to see Jackie O (the Garmin's name) on the doorstep, waiting for me.
So today, the pilot and I took her for a spin.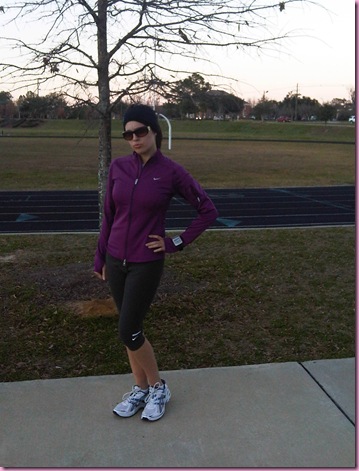 The original plan was to do 7 miles.. but it was windy, and frizzin', so we rolled with 4.25 instead. I LOVED being able to see our pace while we were running! So. effing. awesome.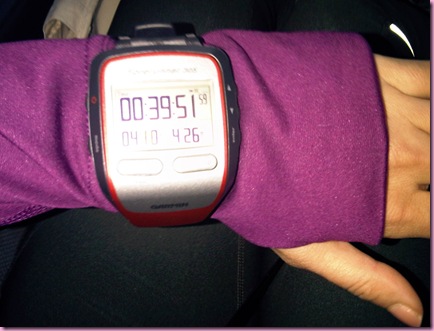 (Check out the MJ-style sleeves! Nike rocks)
4.26 (that's for you, Kath) miles in 39.51, including two times when we stopped to pet a cat 🙂
After we finished our run, we walked around the track to cool down and stretched.
My running buddy: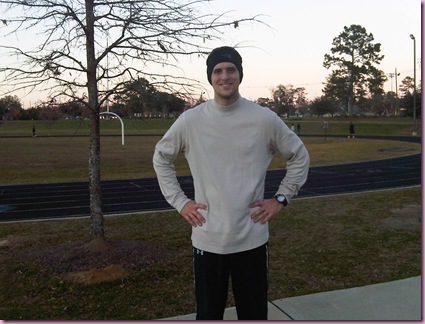 Swooning allowed.. and necessary 😉
I was so happy because today was a "family day" and the guys had the day off work. So I got to see his face all day, with the exception of a couple of training appointments 😀
Some recent eats: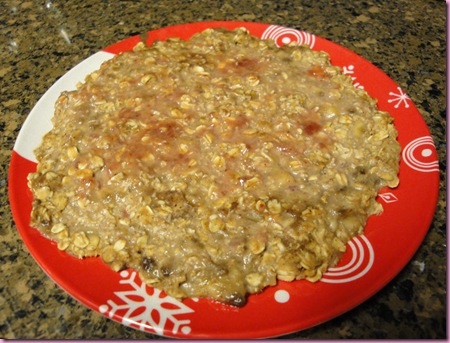 Smoothie with almond milk, strawberries, Stevia and Sun Warrior protein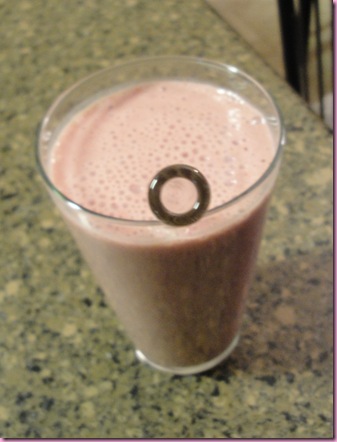 Egg with goat jack cheese, spinach and salad with Annie's Goddess dressing: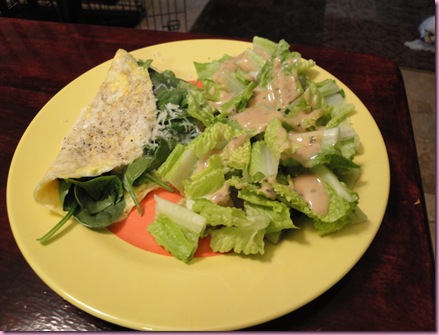 Fruit!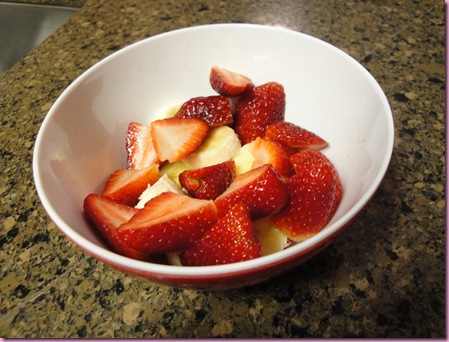 and ITALIAN NACHOS!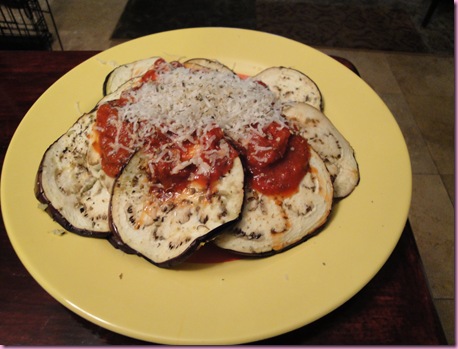 Roasted eggplant rounds topped with organic marinara sauce and goat jack cheese. Topped with pizza seasoning (marjoram, garlic, basil, rosemary), sea salt and pepper. Fan-freaking-tastic.
Well I'm off to watch a movie with the pilot and take it easy the rest of the night. There's some BBQ salmon with my name on it 🙂
Enjoy your evening <3
xoxo,
Gina
Something to talk about: Do you have a workout buddy, or do you prefer to work out alone?? My weights buddy is Jeni, and I run with the pilot, Meara or Kelly and I think it's great to have someone to share their energy with me and push me a little. Sometimes there are days when I prefer to work out alone, too. It's therapeutic and a great way to mentally prepare for the day.