Hey everyone! How are ya?? I'm bueno over here 😀
Last night, dinner was simple and satisfying.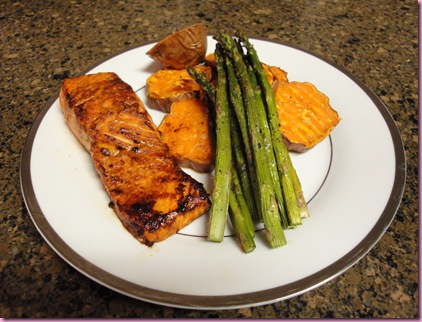 BBQ salmon (marinated in OrganicVille BBQ sauce, which is sweetened with agave!), sweet potato rounds (with olive oil, sea salt and pepper) and roasted asparagus (with sea salt, pepper and garlic powder). It was everything I could ever want from a dinner: buttah of the sea, sweet tater and veg 😀
We crashed out pretty early because the pilot had to get up at a ridiculous hour and turned all the lights on so I could not fall back asleep and then I got up for a couple of training appointments.
Before leaving, I made some messy chia protein pudding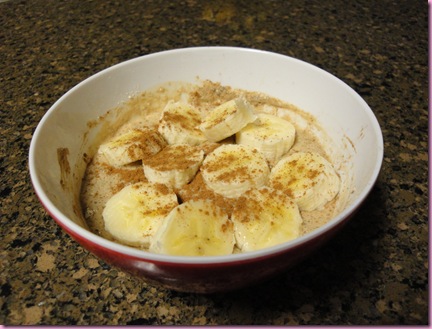 -1 oz chia seeds
-1 cup almond milk
-1 scoop Sun Warrior
-1 t vanilla
-6 drops liquid stevia
-sliced banana
-1 T mesquite
-lots of cinnamon
I went to the gym, trained two clients and now I'm back at the casa trying to figure out the day. Yoga and grocery shopping are in there somewhere, along with some work at my office (aka Bizzle).
Since I'm kinda lacking in the food photos for ya'll, I thought it would be fun to do a little blast from the past
Viesa, when she was a baby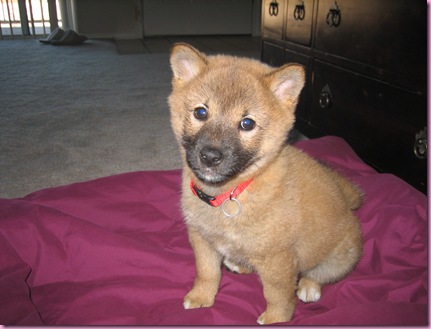 Baby Bella (I used to dress her up everyday and take her around with me. Yes, I was that girl)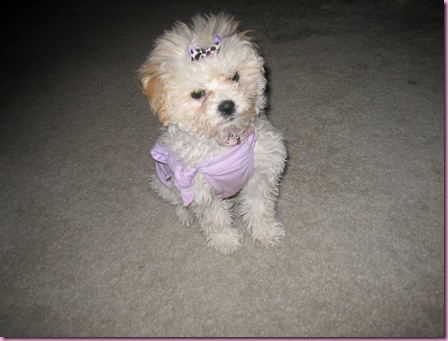 One night, we were bored and the pilot was rockin some sweet scruff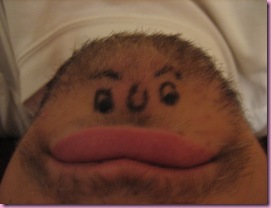 (I'll do him a favor and not post the video of him singing like this… haha)
At Disney, looking like lobsters after spending all day at the beach (right before we got engaged)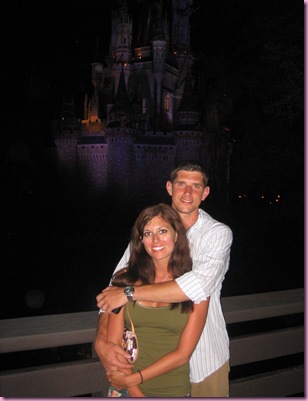 Hope you all have a wonderful day!
xoxo,
Gina
Re-thinking the resolution thing: As you guys know, I'm pretty anti-New Years resolution. I prefer to make changes NOW instead of waiting for the added pressure of doing so on an ambiguous date. After thinking about it some more, I am going to make some resolutions but they're not going to have anything to do with health and fitness. These resolutions are on a more personal and spiritual level: I'm going to complain less, love more, pray more, try to understand instead of judging, do more yoga and read more. What are you going to do "less" and "more" of in the New Year???
PS- 700th post is coming up… stay tuned for a giveaway!