Hey hey! How are you? Hope you're having a wonderful morning. <3 I'm going to an event with Liv at her school, chilling with miss P, and looking forward to catching up on some things around the house.
I have to admit that I've recently been hit with a bit of FOMO. It's been too long since my last Orangetheory class, barre class (that I haven't taught myself), and Trader Joe's. I really, really miss Trader Joe's.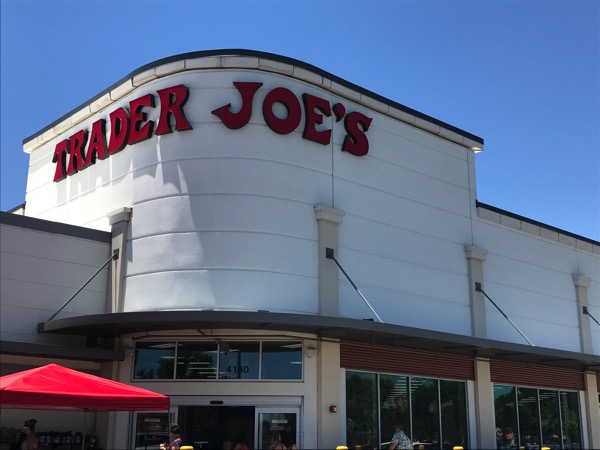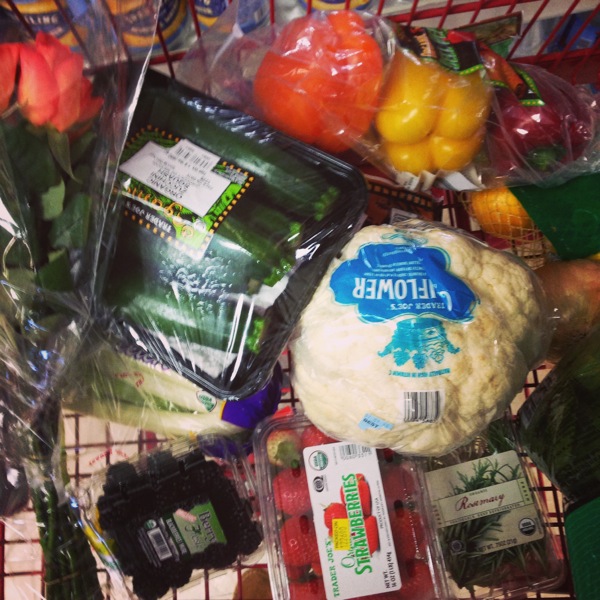 We've been doing meal kit delivery services for dinners (Sunbasket and Blue Apron), picking up produce from the CSA, and ordering things from Thrive Market. Even though we've found something that works well for us, I certainly long for the days when I can whisk through TJs and get everything we need, in one trip, on the cheap. When we make a road trip, it's one of our must-do stops (#adulting is real), and I beg madre to bring green salsa, bars for the girls, and almond butter in her checked luggage.
I thought I'd round up some of my very favorite Trader Joe's finds, especially for those who haven't visited one yet and want to know about the good stuff! I'd love to hear about your favorites, too, if you'd like to shout them out in the comments below.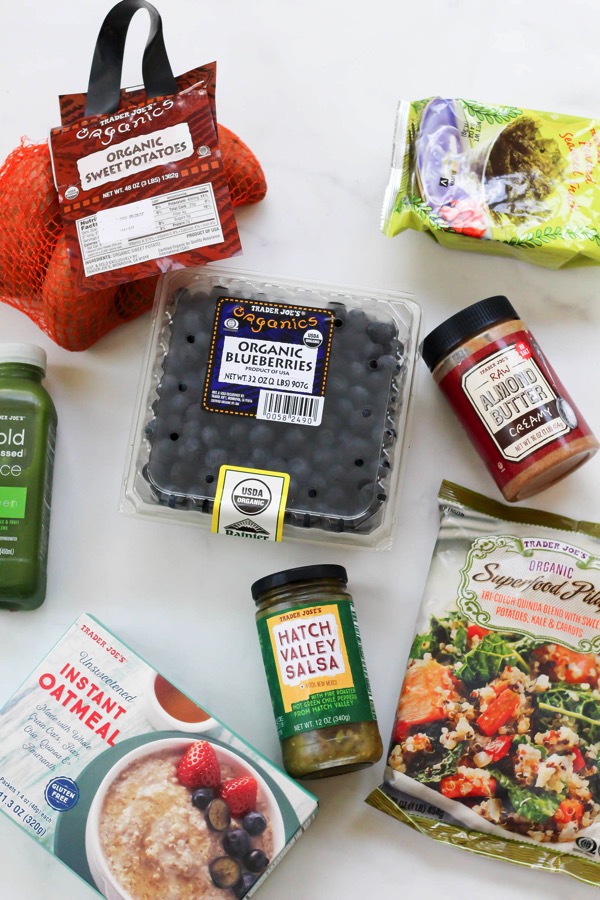 Pantry:
Almond meal
Nut butter
Trail mix (I like the one with chocolate acai berries)
New trail mix disks
Hatch green salsa
Chili Lime seasoning blend (we'll also get cinnamon, sea salt, pepper, Everything seasoning, garlic powder, and vanilla beans)
Olives
Pasta sauce
Avocado oil
Coconut oil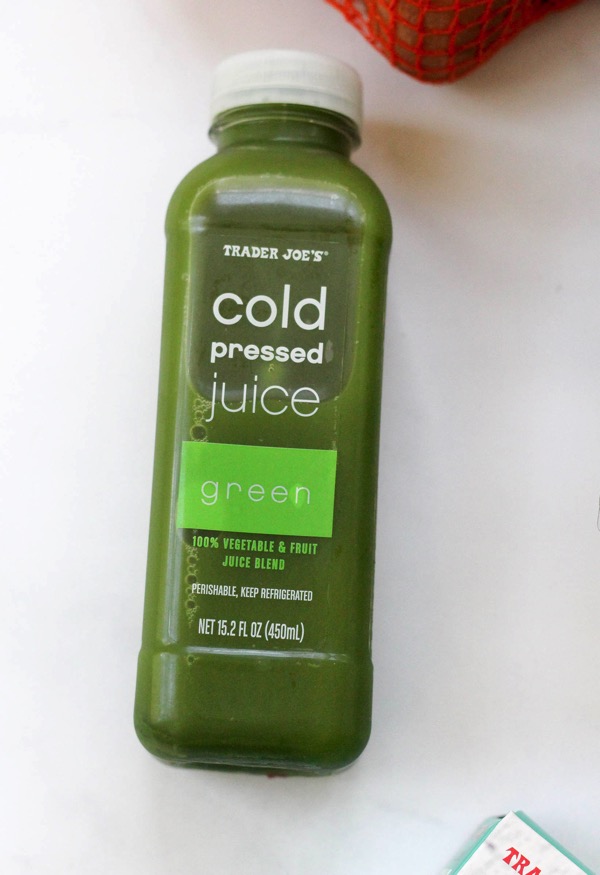 Fresh/cold:
Cauliflower rice
Squash
Green juice
Kombucha
Jicama mango slaw
Organic shredded cabbage
Organic meats
Wild salmon
Smoked salmon
Berries, fresh produce, greens, herbs!
Dairy:
Kerrygold butter
Eggs
Yogurts for the girls (they love the organic squeeze packs)
Goat gouda
Blueberry creamy goat cheese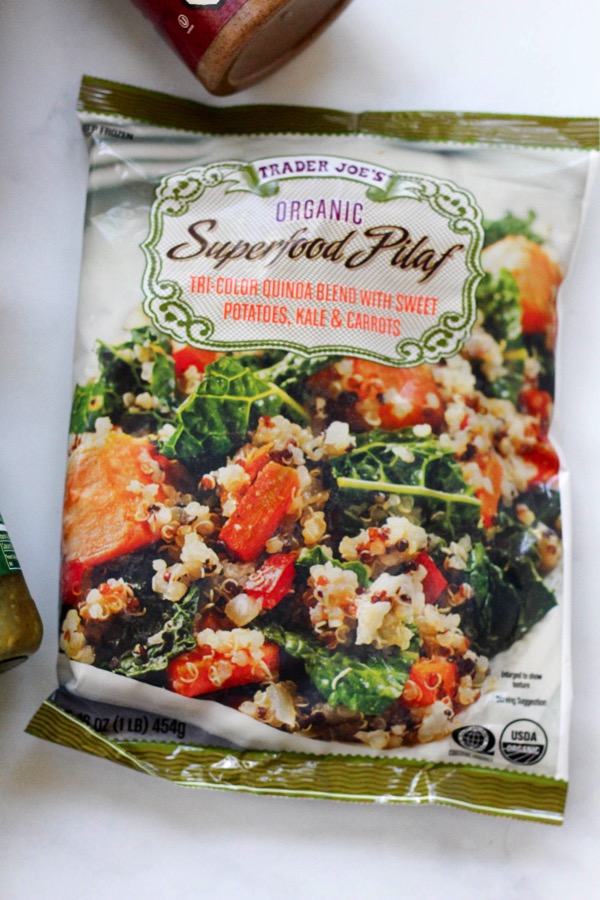 Frozen:
Grilled cauliflower (word on the street is that you can add it to smoothies but I still haven't tried it)
Mixed organic berries (great for smoothies)
Artichoke hearts (delicious roasted in the oven or in a Mediterranean chicken dish with lemon, fresh herbs, and olives)
Fries (potato and sweet potato)
Veggie mixes for quick dinners (the girls CRUSHED the one in the pic above)
Brown rice and quinoa packs
Cauliflower pizza crust (this one crumbled on me, but the taste was great)
Acai puree packets
Green chilies – perfect for making salsa or enchiladas!
Snacks:
Bars! They have so many to choose from – I'll usually grab a lot of RX bars and the dried fruit bars for the girls
Seaweed snacks (the wasabi!)
Plaintain chips (the OG ones; not the sweet)
Peanut butter pretzels (I could eat a whole bag by myself)
Chocolate bars
Organic cold brew coffee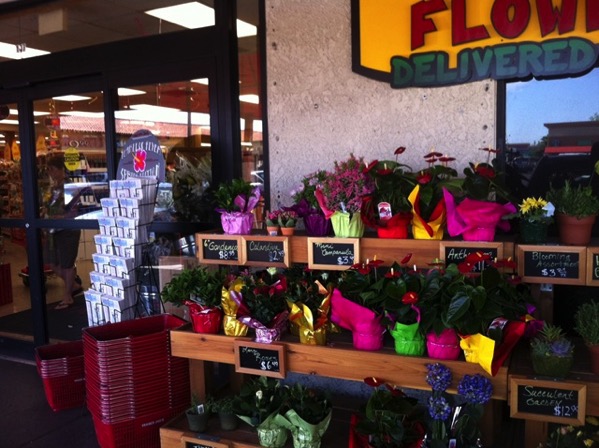 Seasonal:
Rosemary Christmas trees
Pumpkin branches
Wreaths (they smell ridiculous and I'll buy a fresh one for the door and some small ones to have around the house)
The BEST flowers (especially during ranunculus and peony season)
Succulents
Winter Wassail (heat it up in the slow cooker and add red wine and orange slices. BOOM)
Dark chocolate sea salt caramels (during the holidays, many boxes will disappear and I'm pretty sure I eat them all by myself.. #tistheseason)
Gluten-free candy cane Joe-Joes
Peppermint bark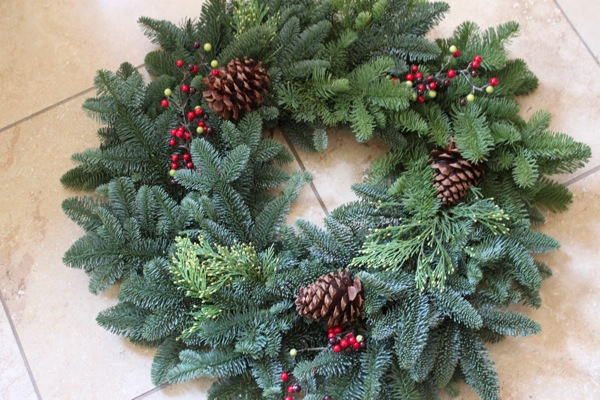 Wine + cocktails:
All of our favorite inexpensive red wines are here!
Organic margarita mix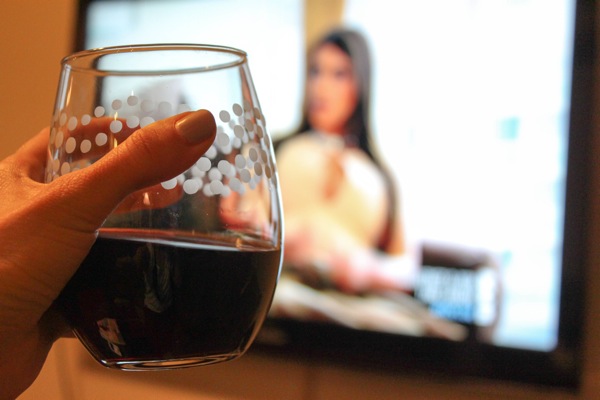 So, tell me friends: what's your all-time favorite thing from Trader Joe's? Have they come out with new stuff that I haven't tried yet?! Please let me know and I'll make my list for our next road trip.
xoxo
Gina
Similar:
Health and fitness: splurge vs. save