Hey hey! Happy Friday! Hope you've had a great week. I loved reading all of your mom hacks yesterday! Thank you so much for chiming in with your awesome comments.
What's going on this weekend? We don't have anything planned and I'm looking forward to a relaxing weekend here at home. I always say that, but then we often end up taking an impromptu road trip or finding some type of adventure to get into. 😉 I'm excited to catch a yoga class, and am going to work on finishing up all of my tax stuff. Adulting is real.
It's time for the weekly Friday Faves party! This is where I share some of the things I'm loving each week, and get the opportunity to hear about your faves, too. Please shout out something you've been enjoying in the comments if you'd like!
Road trips:
We've gone to Jacksonville twice within a month just for shopping, eats and Whole Foods/Trader Joe's. Last weekend, we had an awesome lunch at Corner Taco. They make their tortillas and chips in-house, and everything was extremely fresh. I had the chicken jerk taco + the tempeh taco,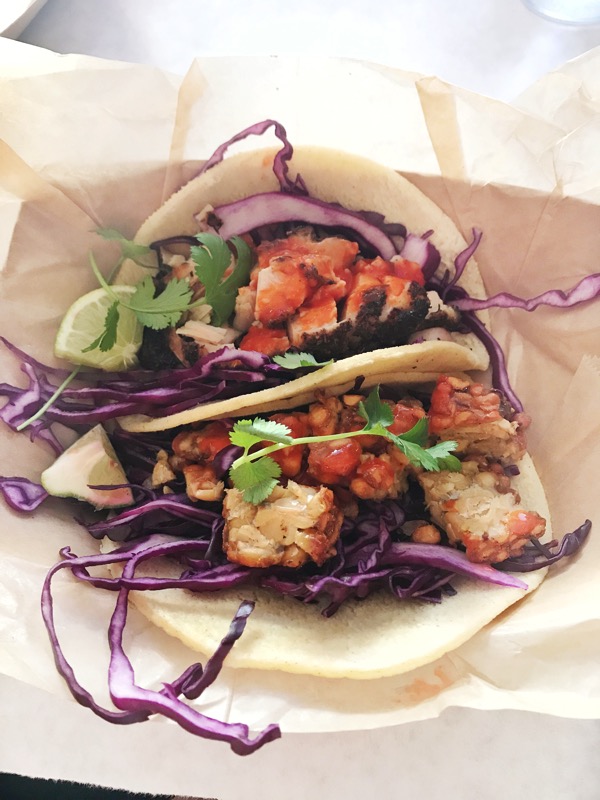 plus lots of chips, salsa and guacamole. Everything was so good!
After lunch, we headed to the mall since the girls had Build-A-Bear gift cards from their Aunt Shannon.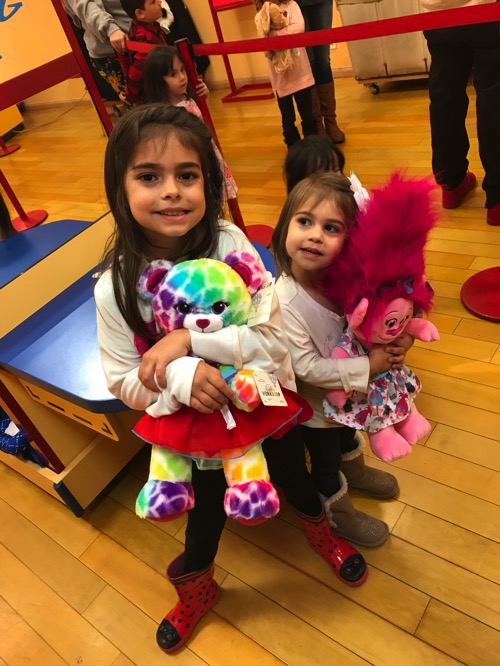 It was a fun New Years Eve activity and P was really into it. We grabbed boots for Liv, ice cream for all and stopped at the beach.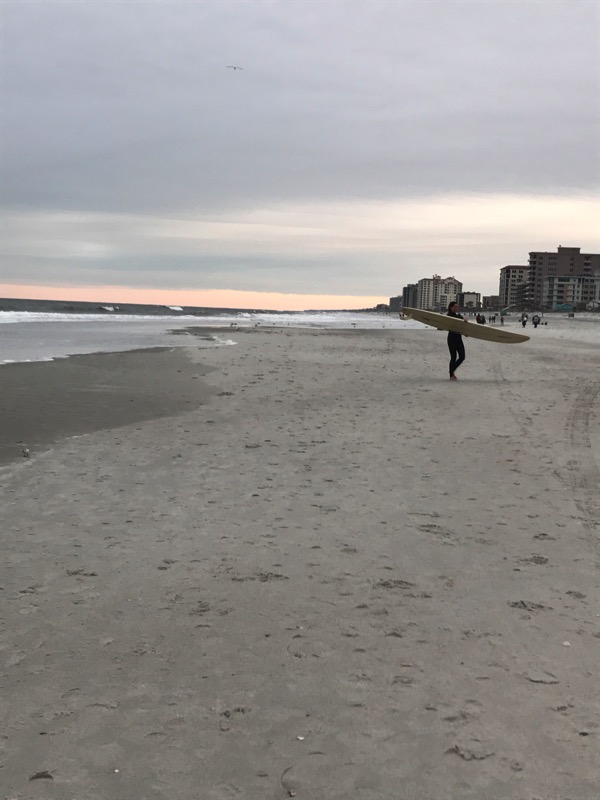 It wasn't too terribly cold, but way too chilly for any of us to go in the water. Besides Liv.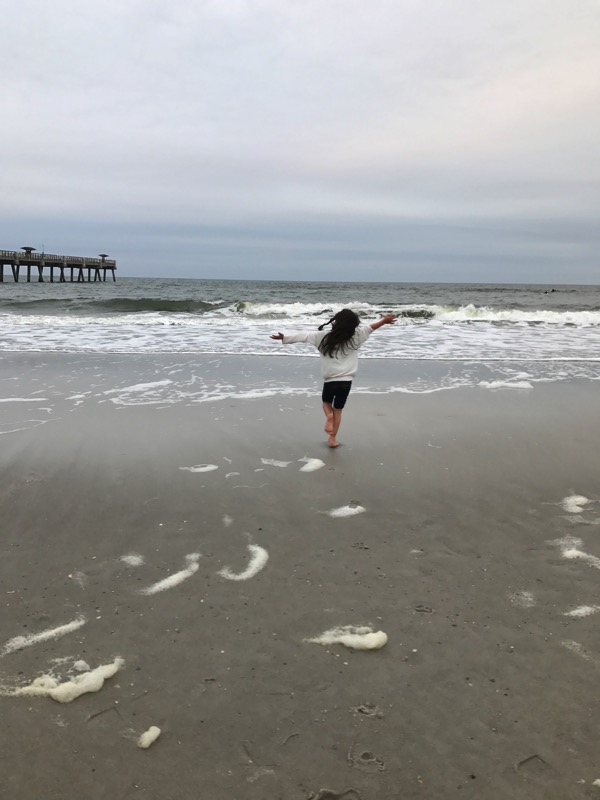 She insisted on running in the surf and collecting seashells for about 10 minutes, and we had warm blankets and a change of clothes for her in the car.
On the way back, we stopped by Whole Foods for hot bar dinner + groceries. It was the perfect little day trip.
Beauty and fashion:
I'm not sure I'd call this "fashion," but I need one of these blanket sweatshirts. My home outfits have gotten more and more ridiculous as it's gotten colder. (The other day I was wearing the Pilot's U of A sweatshirt, cactus-print pants and mid-calf thick Bombas socks. #ootd.)
This spray. This is the Quiet Mind mist from L'Auberge de Sedona (check out my recaps here and here) and I've decided to start using it more often rather than trying to savor it. It's a blend of calming herbs from the property and makes me feel like I stepped into a spa. It instantly gives me a sense of relaxation amidst the daily chaos, so I spray it in our room in the morning before beginning the day. You can order online, but last time I ran out, I just called the spa and paid over the phone.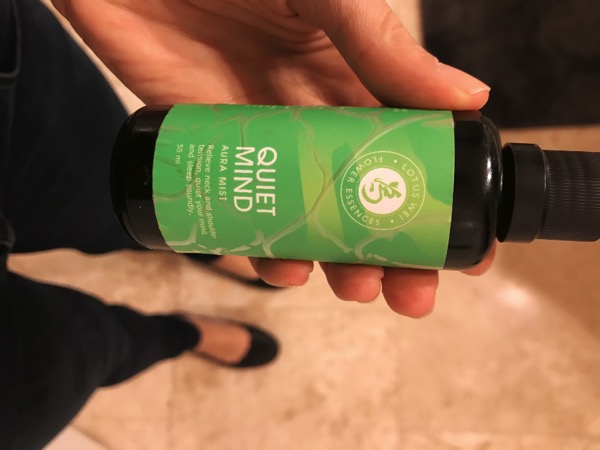 The cutest little Tarte lipsticks (on sale).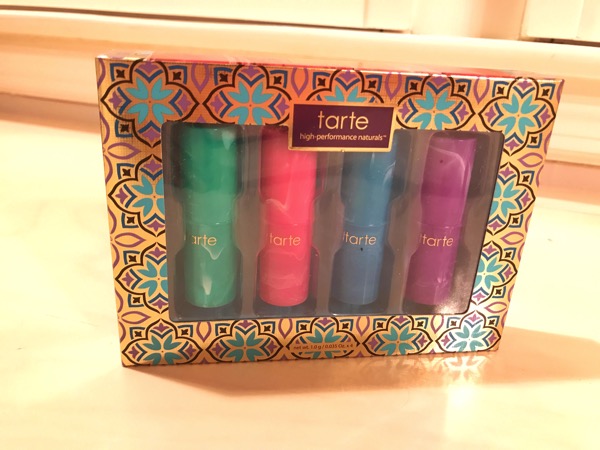 Eats and recipes:
I need this kale salad in my life.
The Greek chicken soup! I'm going to make a batch this weekend (in the Instant Pot) since the girls go crazy for it, too.
The PaleOMG Thai Green Curry Shrimp. We had this on New Year's Day (just added in some extra veggies: red bell pepper, carrots, water chestnuts and baby corn) and it was SO good. I wanted to swim in it. Try it if you're looking for a hearty and delicious dinner.
I can't wait to try this veggie dinner option.
Not faves: these crackers. Like WHYYYYYY. I've been seeing them all over social media lately, and thought I'd give them a try since they have a ton of fiber. It literally tastes like biting into a tree. I did almost enjoy a couple with almond butter and honey, but then again, you could put almond butter and honey on a shoe and I might eat it. I regret the fact that they only came in like a pack of 5 on Amazon. I hate wasting food, but I just can't do it.
Fitness:
Ways to get more out of your leg workout.
Playlist additions for this month.
Still obsessed with this song.
Good reads:
I finished The Seven Husbands of Evelyn Hugo, and while it was heavier than I was anticipating, it was incredible. I blasted through it and cried when it was over. Hoping to start something new tonight. (I've also been listening to Proof of Heaven on Audible and have really enjoyed it so far.)
3 simple habits for mental wellbeing.
A wonderful article about one of my favorite bloggers.
Q&A:
When I did the blog survey, I got some thought-provoking and awesome questions. I thought I'd answer some of them in upcoming Friday Faves, and if you have any you'd like to add to the mix, please send them my way! (gina@fitnessista.com subject: QUESTIONS)
Tina from Carrots N Cake had done a great post recently about how she finds balance in eating if she knows she'll be indulging over the weekend. I think it would be interesting to see some other healthy living bloggers' perspectives on this topic!
This is such an interesting topic, and one of those things I think about without realizing that I'm thinking about it or planning if that makes any sense. It's kind of like if I notice my jeans are feeling a little tight. I'm not constantly thinking, "Stop eating so much peanut butter cups! Drink less wine! Get on the treadmill for goodness sake" but I just make small tweaks along the way. I think it's what's helped me maintain my initial weight loss (40 lbs in college, then 35-ish lbs. twice to grow two small humans) over time.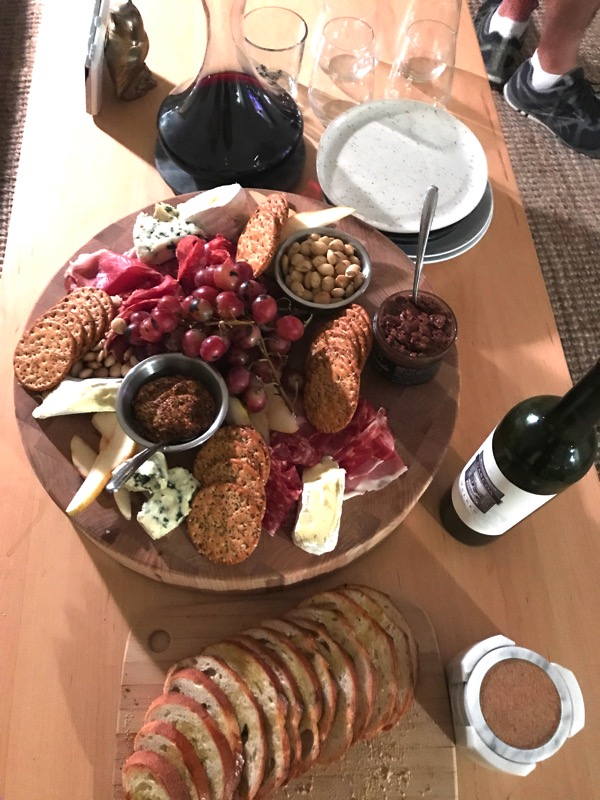 Here's what I usually do if I know I'll have an indulgent meal or party later:
-Fuel up with protein first thing in the morning. This is usually easy because I either have a smoothie or eggs + egg whites at some point every day. (Eggs are my very favorite food.) I find that when I start the day with protein, I'm less likely to have a crazy sweet tooth the rest of the day. I feel satisfied and energized.
Some of my favorite high-protein breakfasts:
Lots of ideas in this post, too.
-I also load up on fresh fruit and veggies during the day. I try to do this anyway, but will try to have a giant salad and lots of colorful nutrients when I get the chance.
-I don't have a lot of starchy meals during the day. If we're going out, chances are that I'll want bread, wine, and dessert (or at least 2 out of the 3), so I just take it easy on the starches/sugars during the day. I'll still have oatmeal, a sweet potato, or a piece of homemade sourdough, but I kind of save the more indulgent stuff for later on. It would be different if I was a marathon runner and needed to store a ton of fuel for my 20-mile runs, but alas, I am not. (I've done half marathons and at the end of each one, it felt like a cruel joke that people would run TWICE THAT FAR. It still mystifies me. #superhumans)
-I get in some type of movement. It might be a more formal gym workout or a quick Soli Beat blitz in the living room. Just something to get moving.
That's pretty much it! In a nutshell, if I know I'm going to have a lot of the fun stuff later on (wine! cheese board! dessert! bread!), it's kind of like taking my vitamins early in the day…in food form.
Do you have a strategy if you know you'll be indulging over the weekend? What's your philosophy? I like to do about 80-20 (mostly healthy clean eats because they make me feel amazing + the soul-hugging fun stuff in there, too), but I find that the "20" is usually over the weekend.
Happy Friday!
xo
Gina