Hi friends! Happy Friday! What's going on this weekend? Three cheers for a short week. It feels like it's flown by, and that's totally fine with me. I'm looking forward to some plans with friends, a date night, and hanging out at the pool with the fam if it can stop raining. I'd love to hear what you're up to!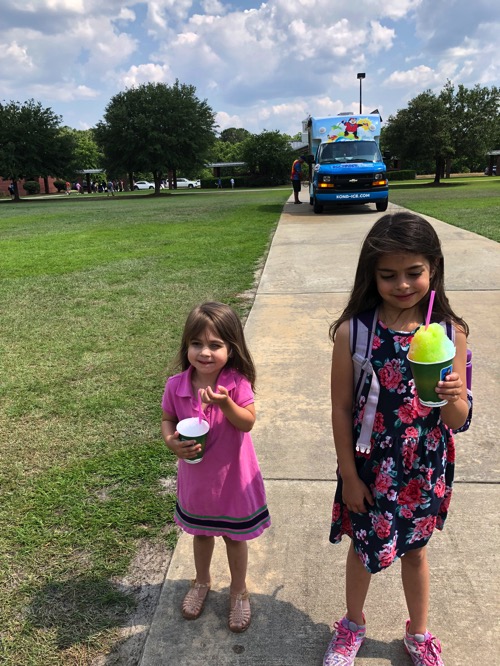 (Grabbing snow cones with the girls)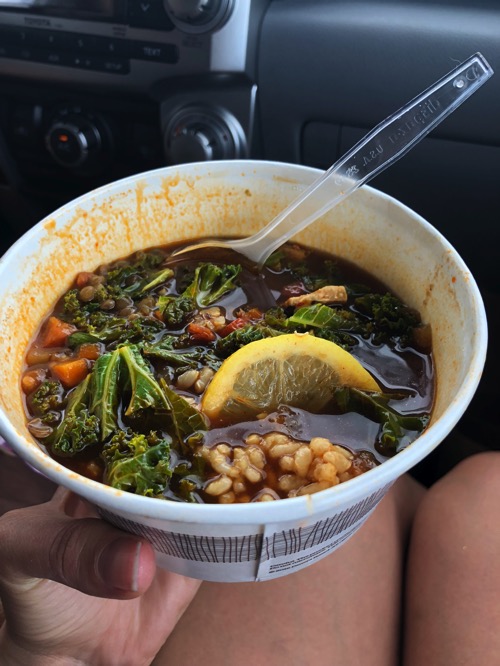 (If you haven't tried the lentil quinoa bowl from Panera, you need it in your life. It's SO savory and delicious + a ton of protein.)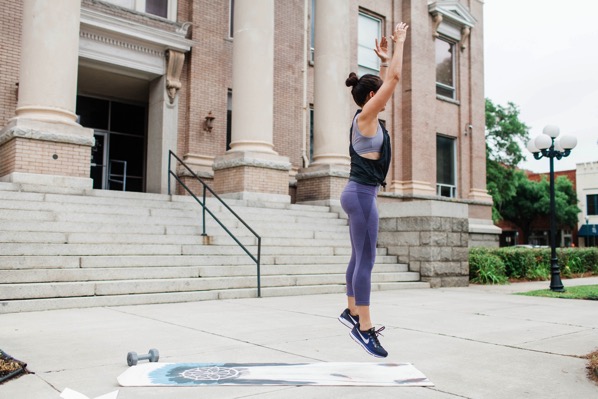 (Living in these purple Zella leggings. They're insanely soft – way softer than normal athletic material – and the color blocking is fun and flattering.)
Fashion + beauty:
Don't forget that the Nordstrom half-yearly sale ends in 4 days. All my favorite picks are in this post, like these amazing wedge sandals.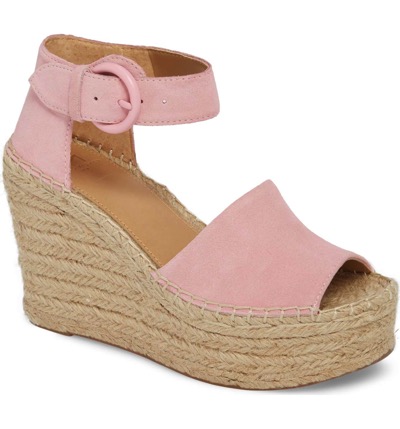 Picked up these Target shoes this week and they're SO cute and fit really well. I can tell I'll be wearing them all summer. Target has been crushing the shoe game lately! Speaking of shoes, I'm kind of intrigued by these Hermès lookalikes, but they have mixed reviews. Does anyone have them?
This Tarte palette. I'm still working on my contour skills – they can be a little iffy at best – but this palette makes it pretty foolproof. I've also been using the colors as eyeshadow as a way to brighten up my usual routine for summer. (The colors are more terra cotta and bronze, which is nice change from darker hues.)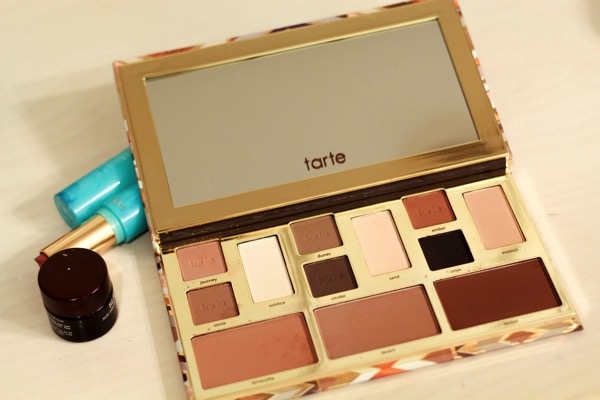 In sad news, my favorite styling wand ever bit the dust. (I killed one in Italy, bought a new one which lasted a long time, and now it's dead, too.) I've been using another one that I had in the drawer, but it just isn't the same. I'll probably order a new one as my hair continues to get more unruly. Thanks to the constant rain and stifling humidity, I'm pretty much channeling Anne Hathaway in the beginning of Princess Diaries.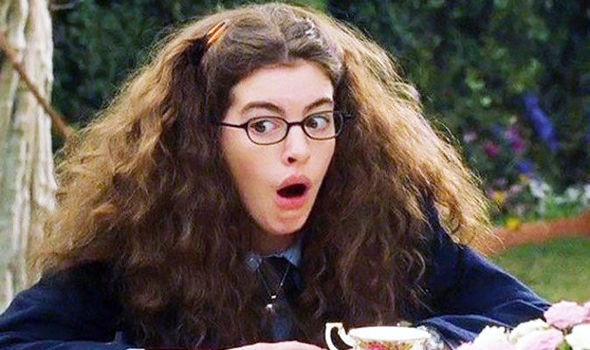 (Source)
Read + watch:
Ali Wong's Hard Knock Wife on Netflix. It's a little crass (so beware if that's not your cup of tea), but the Pilot and I were laughing so hard we were crying. We didn't get to finish the entire thing because midnight, but I can't wait. There's so much realness about being a mom and parenthood in general that it really hit home in the more hilarious way.
Inspiration to maybe wake up earlier.
I could watch his tap videos for hours.
Food + recipes:
Having homemade sourdough back in our lives has been the best ever. The girls constantly ask for bread with butter, and it's been a staple in my breakfast routine.
Eggs + avocado toast for life. #basic #iownit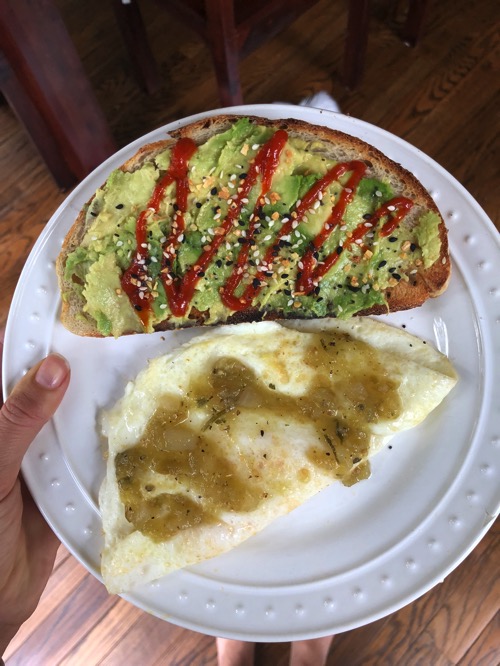 It's not too late to use my 50% off code for Bright Cellars if you've been wanting to try it out. I never followed up on the rest of the wines we received through our partnership with them, and we really enjoyed everything they sent. It was a fun way to try out different and new types of wine.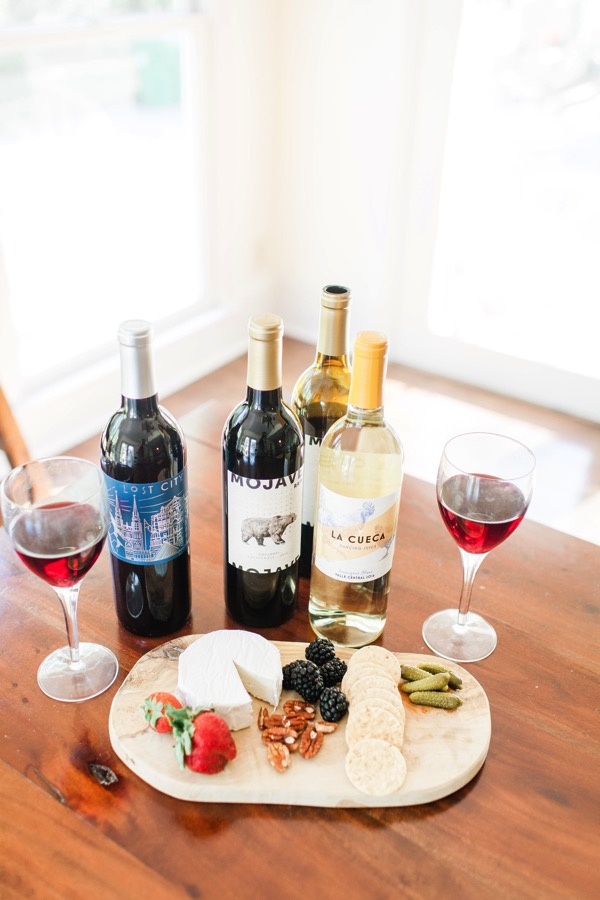 I'm hosting a girls' night next week and would love to hear any make-ahead entree suggestions you might have! There will be giant cheese boards and cocktails (obvs) but I'm looking for something I can make in advance. Please let me know if you have ideas! I was thinking chicken marsala but it doesn't look very pretty <— important. haha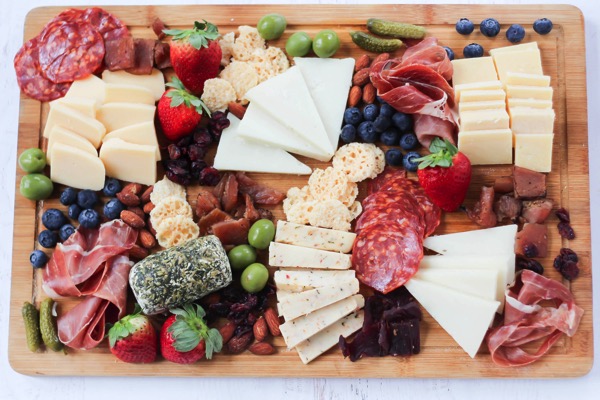 Healthy dinner grilling recipes.
We don't have a Dunkin' here, but I could totally make some of theeeeese.
Fitness:
Check out this lower body circuit workout for an awesome burn.
More reasons to pick up those weights.
What's something you're loving this week? Are you excited about any travel plans or upcoming summer adventures?
Happy Friday!
xo
Gina