Hi friends! Happy FriYAY. What's going on this weekend? I'm looking forward to enjoying more of IDEA World, learning from the top instructors in the industry, taking classes, and catching up with blog friends.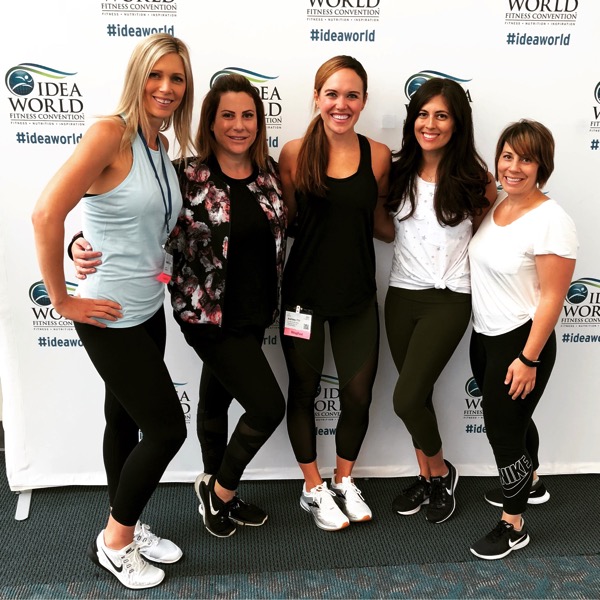 I'll be back with a full recap next week, and I'd love to hear what you're up to this weekend! While being back in San Diego is definitely a fave (especially after the moving insanity), here are some more faves and finds from the week.
Fashion + beauty:
I ordered some of the new Lazy Day scrunchies, thinking they'd be cute to wear with gym clothes, and when I took them out of the bag, P said, "Oh I like those! I want those!" So of course, most of them became hers. She wore the yellow one for 3 days straight.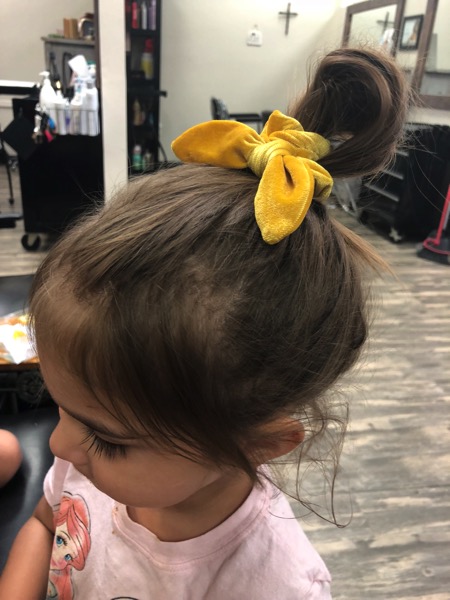 Food + recipes:
New Paleo English muffins. I picked these up at Whole Foods and was pleasantly surprised! I feel like Barely Bread has a weird dry and doughy texture, but these taste a little more like a real English muffin.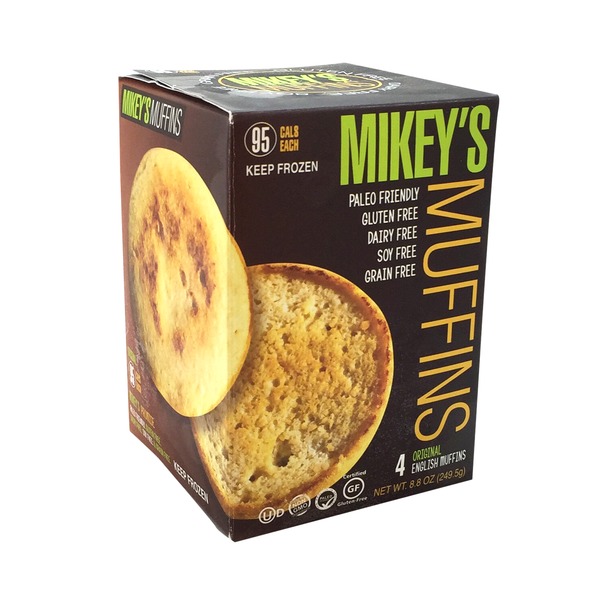 Bahama Bucks! We were on a mission to find shaved ice in Tucson – the girls are obsessed – and came across Bahama Bucks. It's HUGE, they have a drive-thru (WHAT), and they have so many flavors. The best part is that you can add ice cream, condensed milk, sprinkles, Tajin (#tucsonlife) to any of the flavors. I loved the birthday cake, but next time I'm getting mango with Tajin on top. Pic by Livi: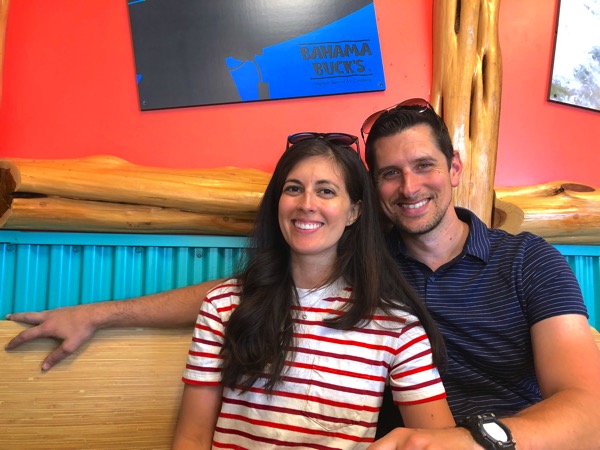 The only type of pic I can get of the girls lately haha. Little goofers.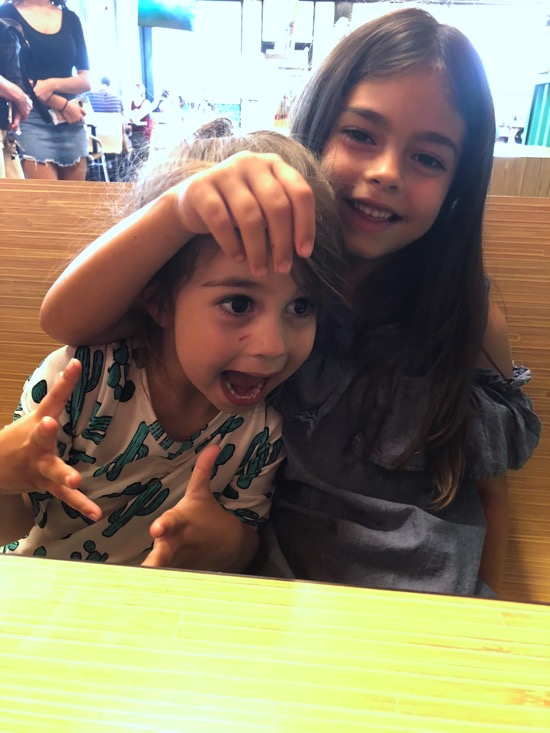 Breakfast at Le Buzz. Their avocado toast is life, and of course, we had to share the chocolate croissant.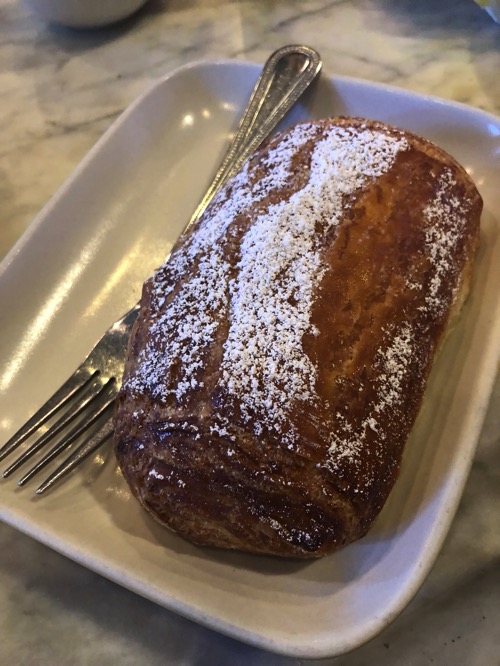 Fitness:
BollyX. I'll definitely be recapping all of the fitness fun from IDEA, but I got to take a short BollyX class yesterday and LOVED it. I had the biggest goobery smile on my face he entire time. It's so high-energy and fun, and it was really cool that they used fused Bollywood with more hip hop style moves. It was a blast and I can't wait to do it again tomorrow. (They have a lot of videos on their YouTube channel) Theracane. I picked this up at the Expo and am so stoked about using it regularly. I have a stress ball on my left shoulder that I've had pretty much my entire life. You press the Theracane into any tight areas and hold it until the tension releases. It feels heavenly. Before bed last night, I was sitting in the hotel bed, pushing the Theracane into my back and watching Shameless. Livin' the dream haha. Tips to run a faster mile.
Read, watch, listen:
Check out the latest episode of the podcast here! The Pilot and I talk about our family mentality, some of the our strategies to make our relationship stronger, and stress management tips. You can't change or fix people, so listen instead. A $1 birthday gift for kiddos. Happy weekend, friends! xoxo Gina Congratulations to the winners of the Four Sigmatic giveaway: Amber P. and Katie S. I have another one going on on Instagram here if you'd like another chance to enter! xo