Hey hey! Happy Friday! What do you have going on this weekend? We have a family dance at Liv's school (super cute!) and are looking forward to a date night. I'd love to hear what you have going on. I'd love to do something outdoors as a fam – the Pilot has been to Sabino Canyon since he's been home! – but the weather has been all over the place. It was in the 70s and incredible before we went to Georgia, and now it's freezing and has been raining a lot. Who even knows, but summer will definitely be here soon enough. 😉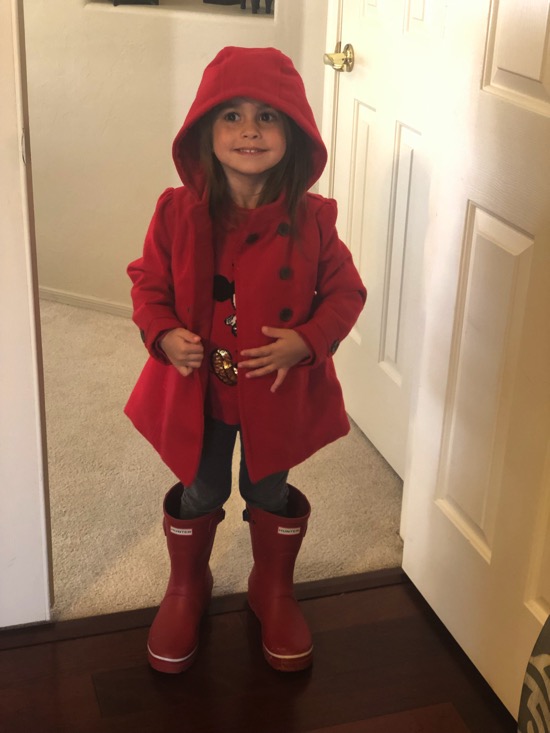 (Miss P loves clunking around in my rain boots.)
Today is also Everly's 2nd birthday!! (It always brings me back to the day I finally got to meet her sweet face.)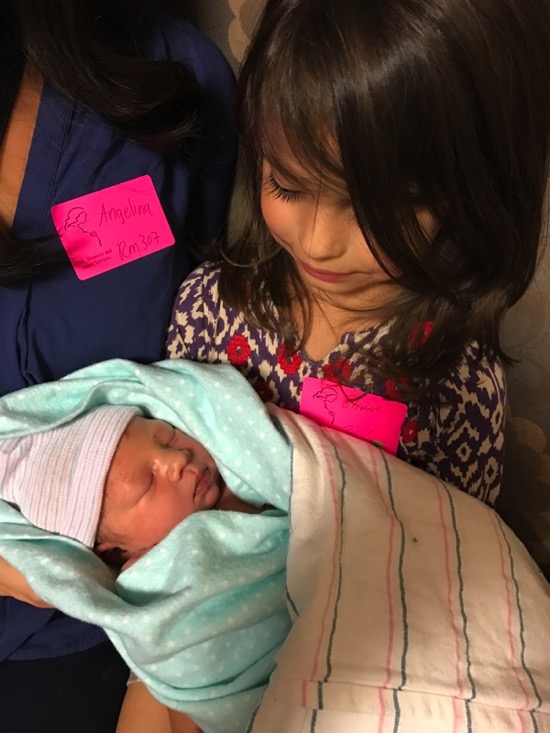 She's grown so much and is the smartest, silliest, sweetest little thing. We can't wait to celebrate with her this weekend!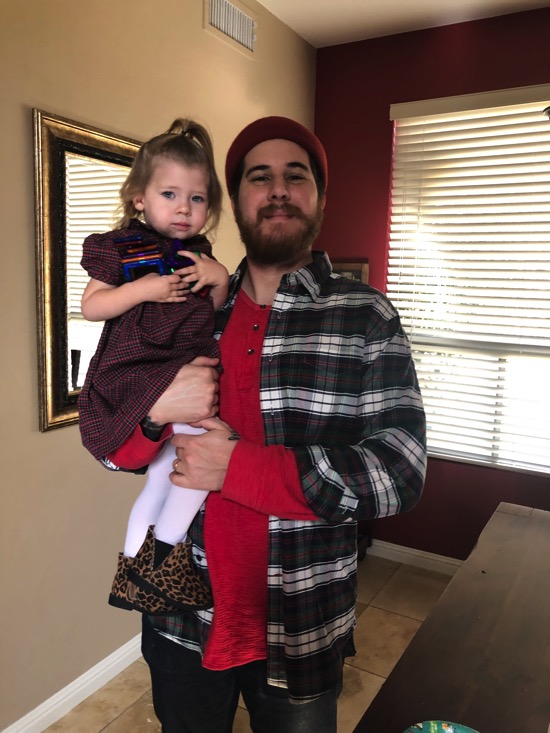 It's time for the weekly Friday Faves party! This is where I share some of my favorite finds, eats, wears, and reads from the week. I love hearing about your faves, too, if you'd like to join in the fun in the comments section.
Fitness:
Today is the last day to register for Home Workout Warrior LIVE at the preorder price. We start on Monday! If you sign up today, you'll get everything in your inbox tonight (4 weeks of workouts + 4 weeks of meals from a Registered Dietitian) and the price will be jumping later this afternoon. Right now, it's only $9. The cost of 2 lattes can put some serious pep in your workout step. Sign up here!

Tucson things:
The gem show! The gem show is a huge annual event in Tucson and jewelers visit from all over the world. Giant tents are filled with jewels, gems, and complete jewelry, and it's SO much fun to walk around and snag some incredible pieces at wholesale prices. (You need a business license to register, so I'm able to get passes through my LLC.)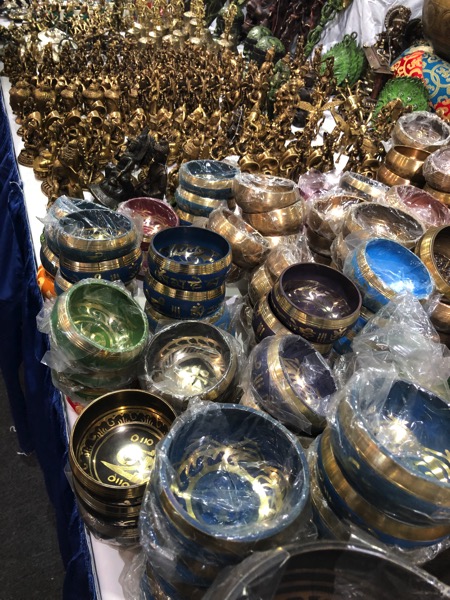 I went once with madre, and then back again with madre and Kyle. We found so much great stuff: I got a beautiful purse, a buddha for the office, crystals as gifts, statement earrings,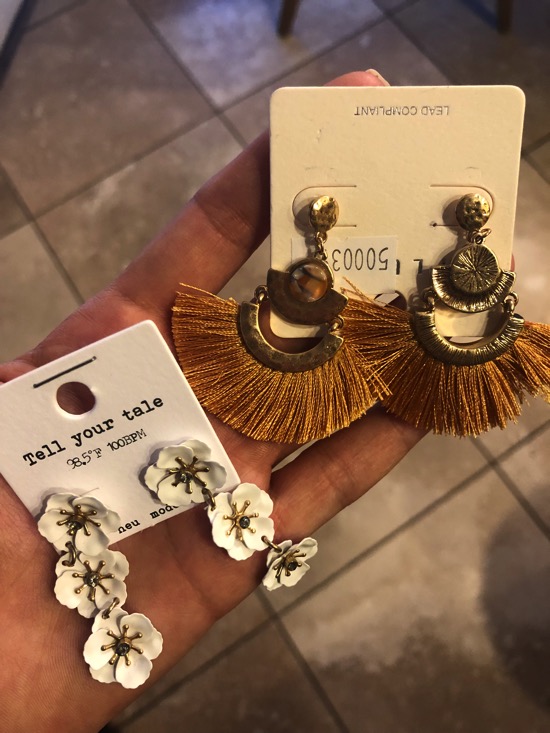 (these were each only $9!)
and got my wedding ring resized. It's always a bit snug on me, especially when we travel or I consume more sodium than usual. Turns out, the size was 3 1/2! WHAT. Now that I don't have child-sized hands anymore, it was nice to have it resized so I can actually wear it, even after a large hibachi dinner.
Read, watch, listen:
This was SO much fun to watch.
Beautycounter finds featured in InStyle!
An interesting perspective on digital minimalism.
Don't forget to check out this week's podcast episode with that one guy I like.
I would LOVE to day drink with Ina.
Good eats:
More reasons to add some flax to your oatmeal or smoothie.
Making this egg roll in a bowl next week.
These skillet sweet potato brownies look amaaaaaazing.
Beauty and fashion:
 Tint skin. I've always used Dew Skin, but I had some credit from my last social and decided to finally try out tint skin. I LOVE it. It gives a really nice coverage without feeling too cake-y and it's extremely hydrating. The Flawless in Five set includes Tint Skin + our new brow gel (+ everything you need to get ready in 5 minutes!) so if you've been wanting to try out some safer beauty products, this is a great starting point. Right now, you also get a free retractable foundation brush with a Flawless in Five kit!
Obsessed with this leopard skirt.
Check out Valentine's gift ideas here if you're shopping this weekend! <3
The most popular items on the gift guide from this year:
The most ridiculously hilarious boxers
Hope you have a happy Friday!
xoxo
Gina