Hi hi! Happy Friday! What's going on this weekend? Anything fun happening? We're alternating between spending time at the pool and hiding inside in the A/C. I think I'm going to take the crew to see Secret Life of Pets 2 and am working on putting the finishing touches on Summer Shape Up. We have 6 new workouts (3 follow-along videos), meal plans, macros, so so much good stuff. I hope you love it!
It's time for the weekly Friday Faves party! This is where I share some of my favorite finds from the week and around the web. I always love hearing about your faves, too, so please shout out something you're lovin' in the comments section!
Life:
NOW Foods Immersion! I realized that I didn't get a chance to share a full recap of our trip to Chicago to check out to NOW Foods headquarters. NOW Foods invited me, along with a group of health and wellness influencers (many of them were RDs) to learn more about the company and check out the products first-hand. I got into town Thursday afternoon, just in time to head to our dinner and Iron Chef competition. I got there during the cooking demo by Suzy Singh, who's their R&D Corporate Chef. She is an absolute delight of a person; so bright, energetic, and bubbly. (Fun fact: she was on Masterchef.)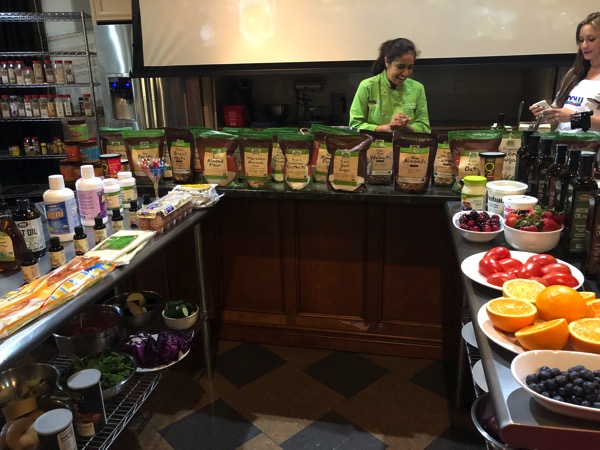 We were split into teams to create an entree, appetizer, or dessert using the NOW Foods nutty infusion. My team and I made a Thai style eggplant parmesan, with panko-crusted eggplant, a ginger-garlic almond butter sauce, and sautéed veggies. We ended up taking 2nd place. 🙂 
Friday, we enjoyed a group workout,
made some beauty products using their essential oils (a cuticle oil and a lovely body scrub),
spent the rest of the day checking out the production facilities and corporate headquarters. It was really interesting to learn about how all of the supplements are produced and the amount of testing that goes into each batch. For example, the FDA requires testing for only about 100 pesticides. NOW Foods scans for over 600 and their equipment is so advanced that it can detect subtle nuances in the formulas.  
I learned so much during the trip and got to connect with a group of amazing people. <3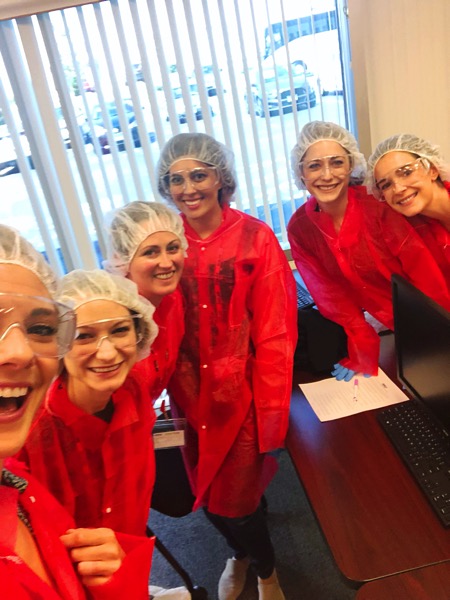 Thank you again to NOW Foods such an incredible immersion experience!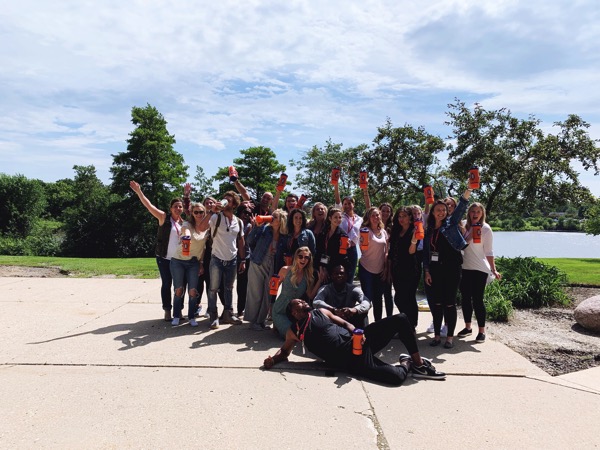 New Prep & Pastry will be officially open on Monday. Livi and I went to check out the soft opening and their new location is a real-life dream. The design is gorgeous; it's open, with custom tile work, and lots of plants. It's also much larger than their previous location, which will cut down the wait times significantly. (On Now Wait, sometimes there are 200 parties ahead of you haha.)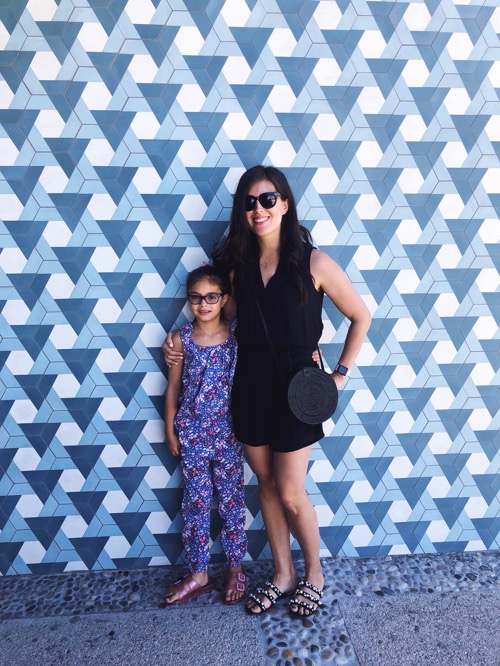 (Romper is here, purse, and slides are here!)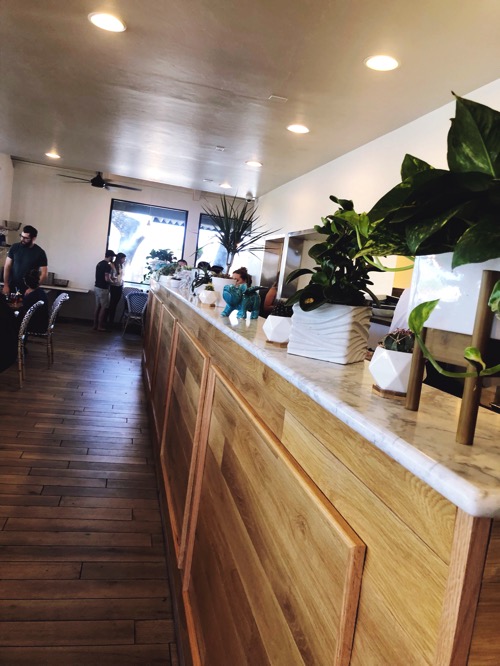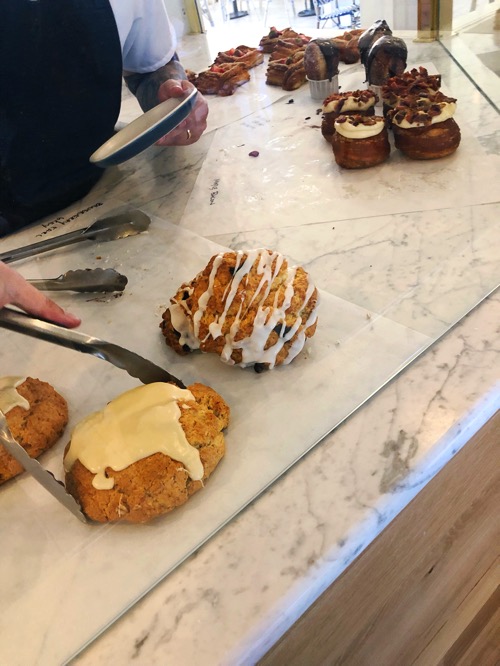 I'm so incredibly proud of this guy. I love being able to see the amazing things he's accomplishing, and the crazy thing is that this is just the beginning!!! He's equal parts talent and hustle, and treats everyone on his team with genuine kindness.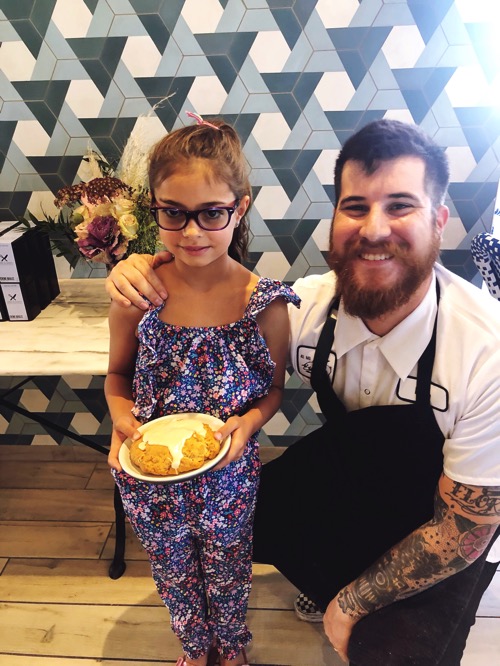 Fitness + food:
Summer Shape Up excitement! The week 1 info will be up on Sunday if you aren't subscribed to the newsletter. (Newsletter will be out around noon PST, aka I'm working on it as soon as this post goes live.) Hands in the air if you're ready to crush it!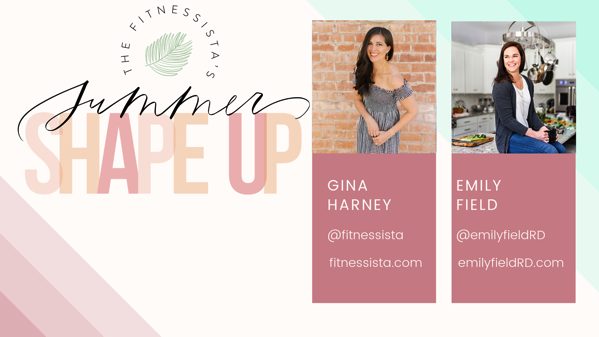 Be sure to check out my interview with Erica Ziel on the podcast here.  
Trader Joe's crisps. I love these crackers with some Kite Hill cream cheese and Trader Joe's Everything But the Bagel seasoning. So good.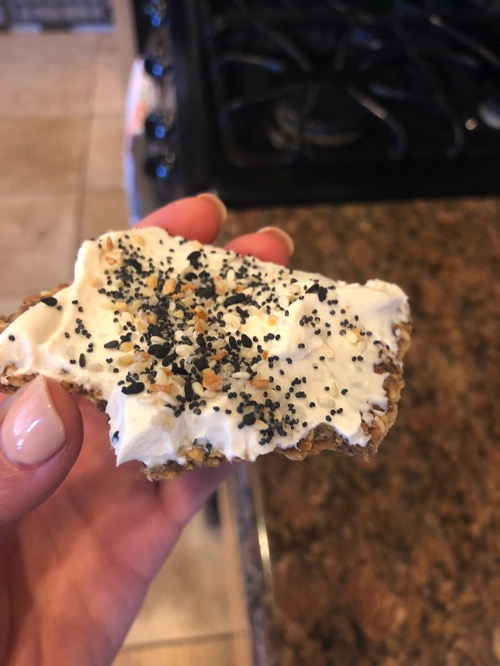 Read, watch, listen:
Just started "All We Ever Wanted" and can't put it down. I'm a huge fan of Emily Giffin, and thought I'd read all of her novels, but apparently not! I'll probably finish this one over the weekend.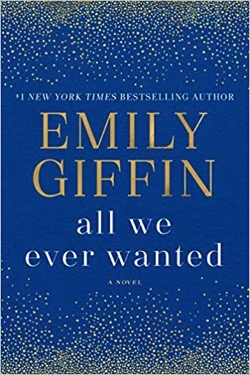 Fashion + beauty:
Something HUGE is coming from Beautycounter next month, and I'm so excited for the launch. There's a special promo for consultants to purchase the new line at an insanely awesome discount, so if consulting's been on your radar, please let me know and we can chat about it! I can't wait for everyone to have access to this new line. I've been testing the products for a few weeks and am obsessed! 
Have a happy weekend!
xoxo
Gina