Hi hi! Happy Friday! What are you up to this weekend? We have an event at the Pilot's work, are spending lots of time in the pool, and have a DATE NIGHT. Our babysitter moved out of town for college last year but she's here for the summer and we're SO thankful. I hope you have a fun and wonderful weekend ahead.
Friday Faves 6.3
Some pics from Memorial Day weekend!
The Pilot and I went with our entire squadron to see the new Top Gun movie. So many people dressed in costume (we're talking a towel, aviator sunglasses, and dog tags for one of our friends), and it was everything. I also LOVED the movie. The Pilot said it was, "Cute" and then immediately went into all of the mission inaccuracies blah blah. If you haven't seen it, I highly recommend it! So action-packed and incredible cinematography.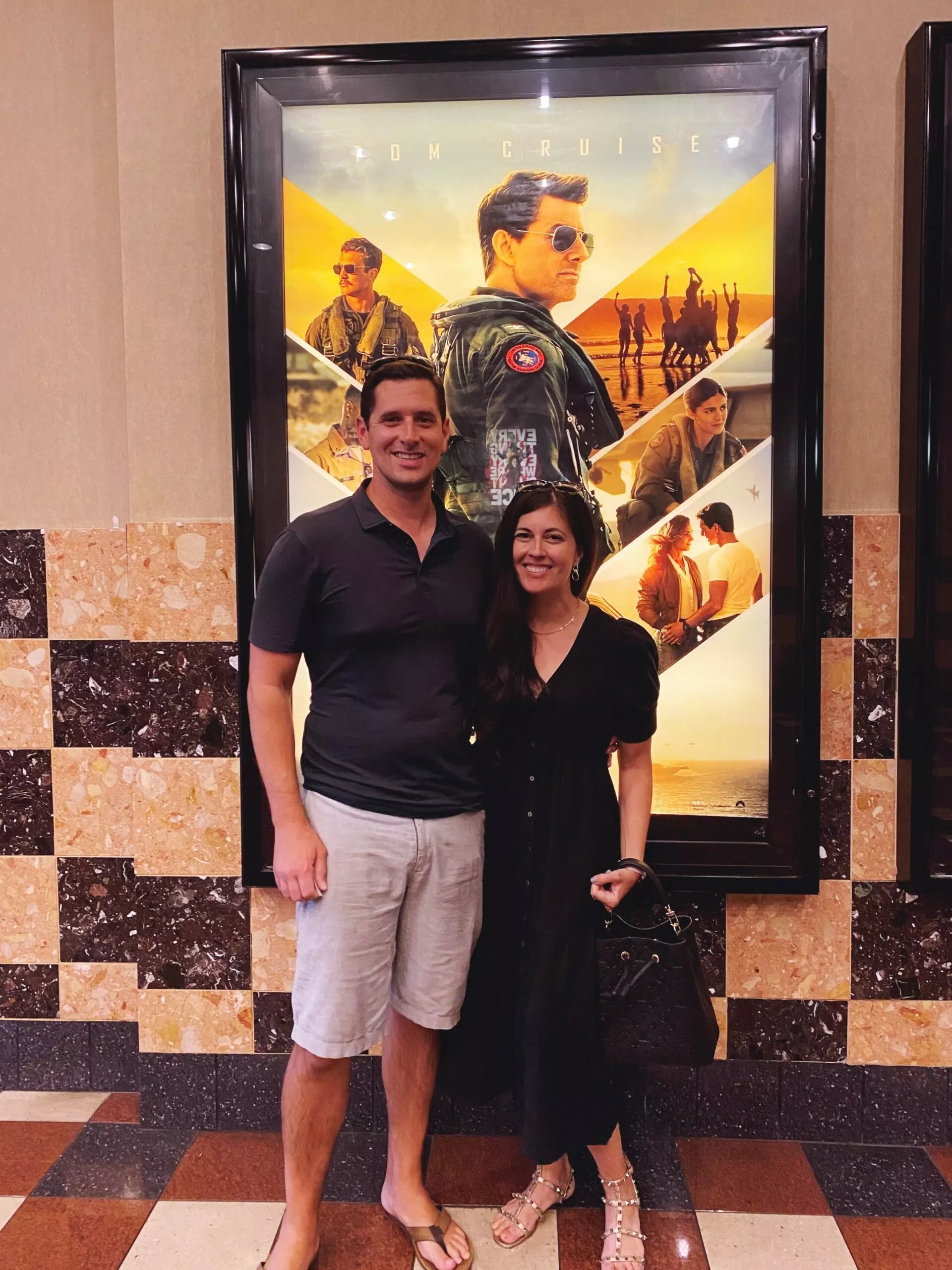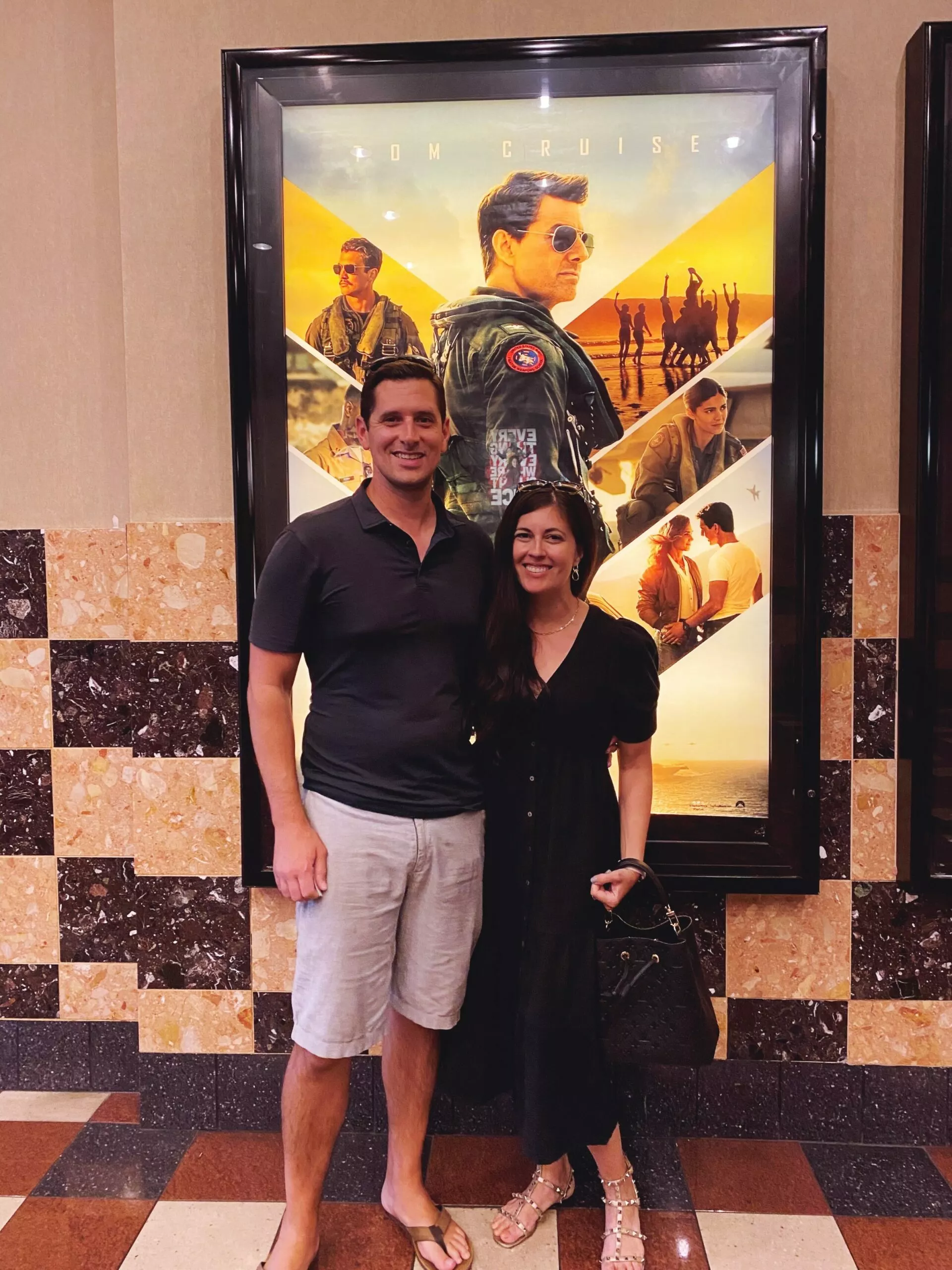 Dress is here and shoes are here
(Also I want Tom Cruise's secret. His ability to defy aging continues to mystify me.)
Speaking of defying aging, the grillmaster: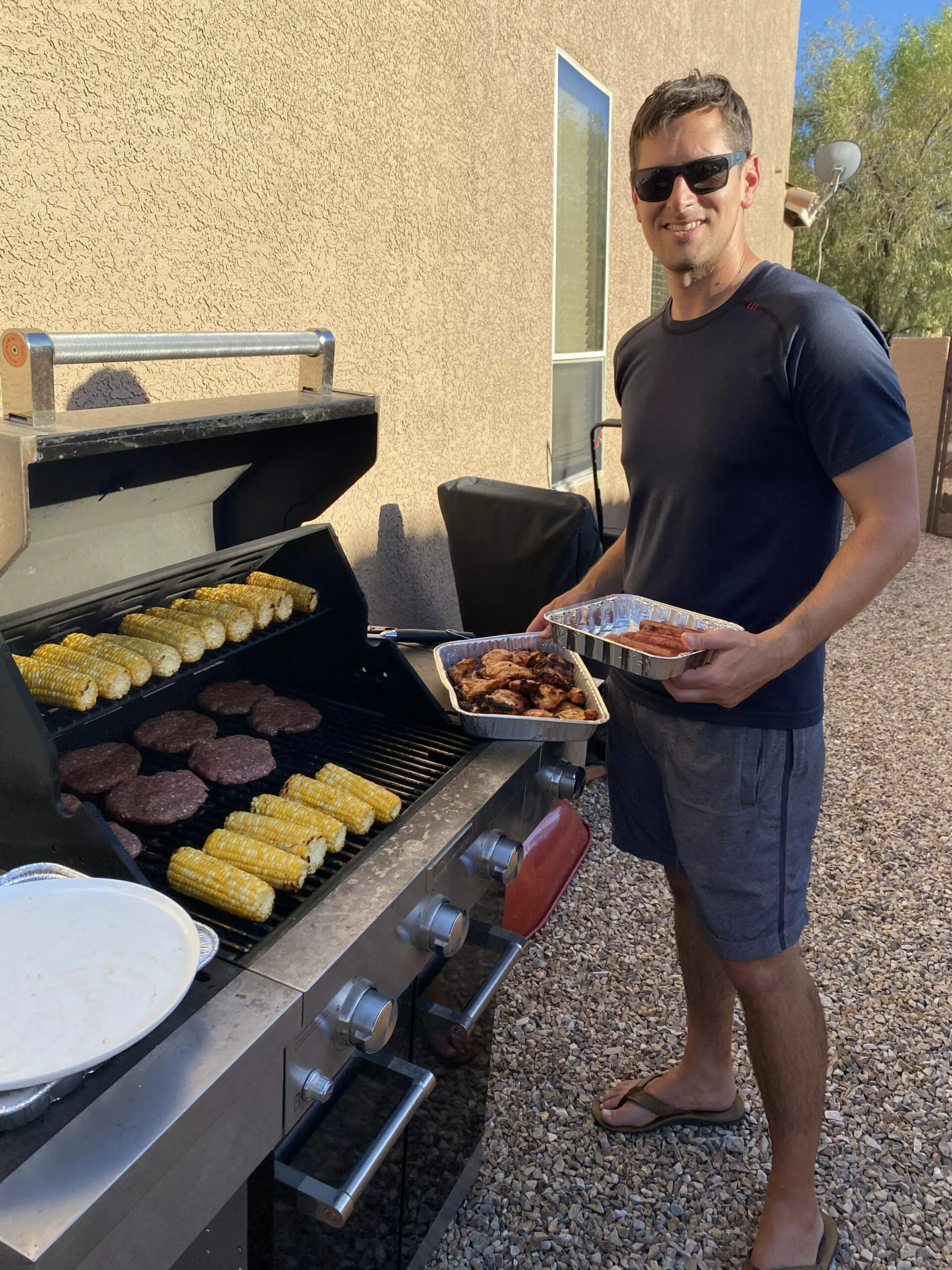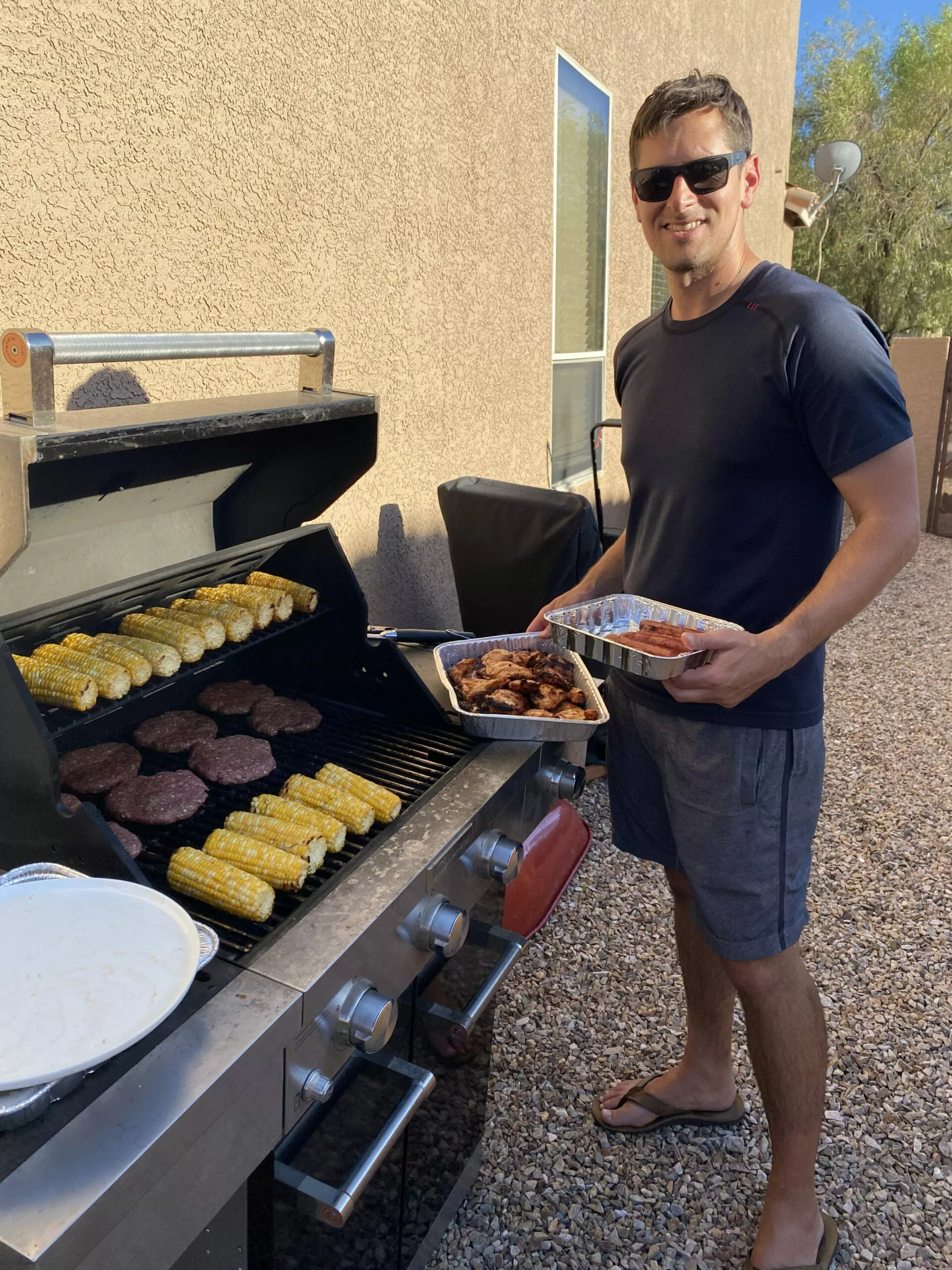 (he cooked up burgers, tons of BBQ chicken thighs, hot dogs, and corn on the cob and everything was amaaaazing)
Eating cake with my babies by the pool: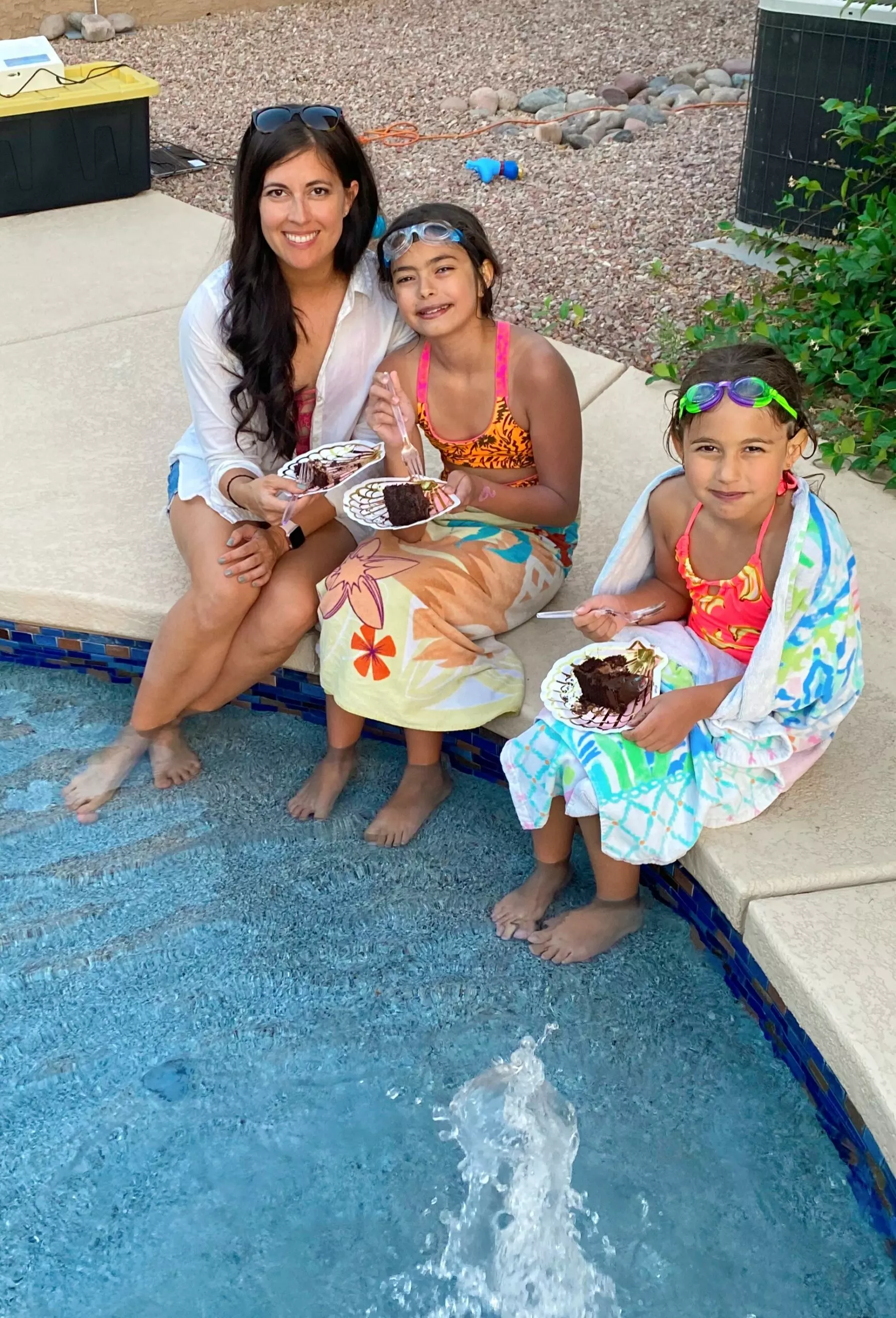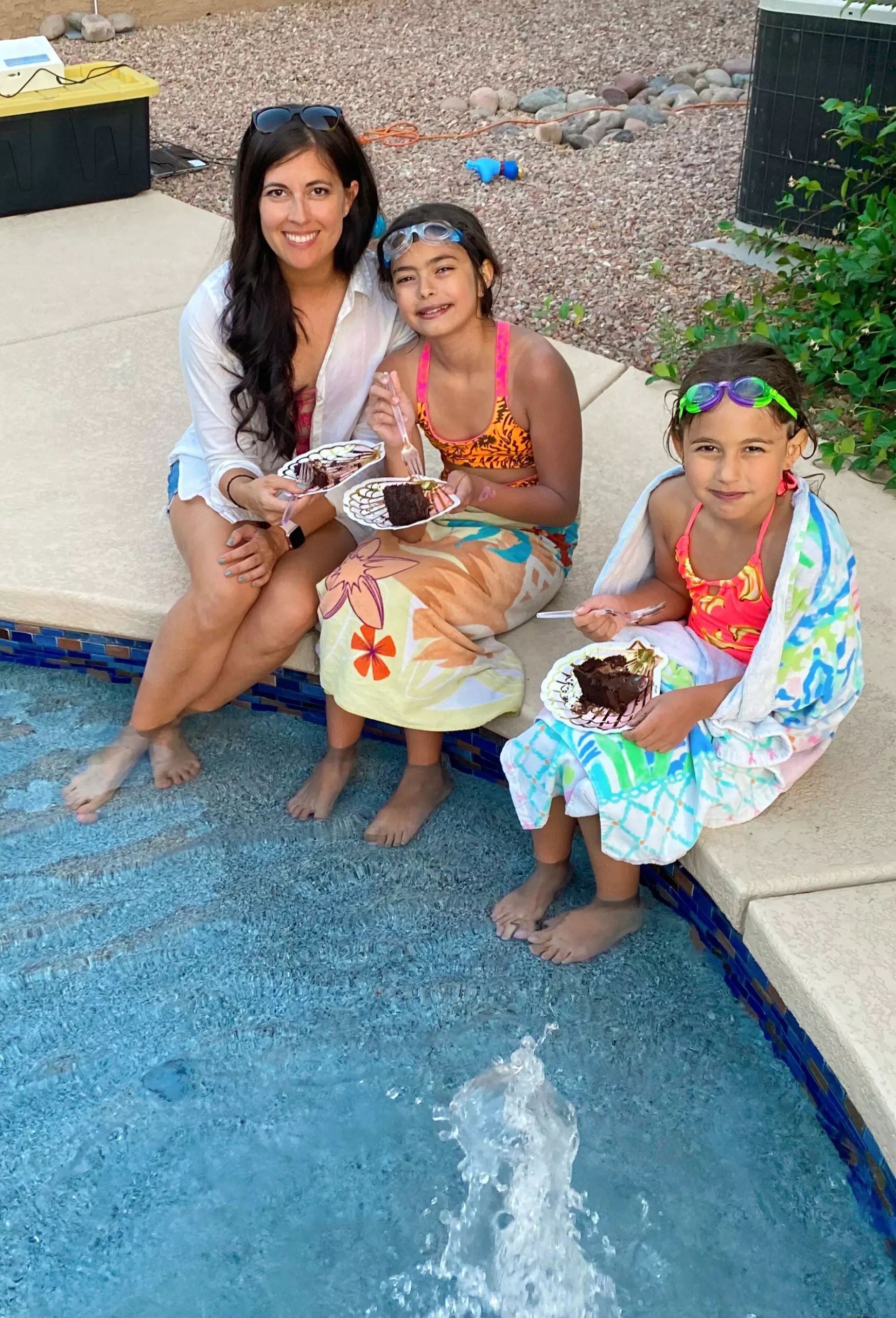 Food spread:
Burgers, hot dogs, chicken, toppings, buns
Paula Deen banana pudding (the most insane banana pudding you will ever have)
Fruit and yogurt dip
Mediterranean chopped salad
Potato salad
Shrimp cocktail
Chips, salsa, guac
Costco chocolate cake and s'mores
We also watched the original Top Gun by the pool!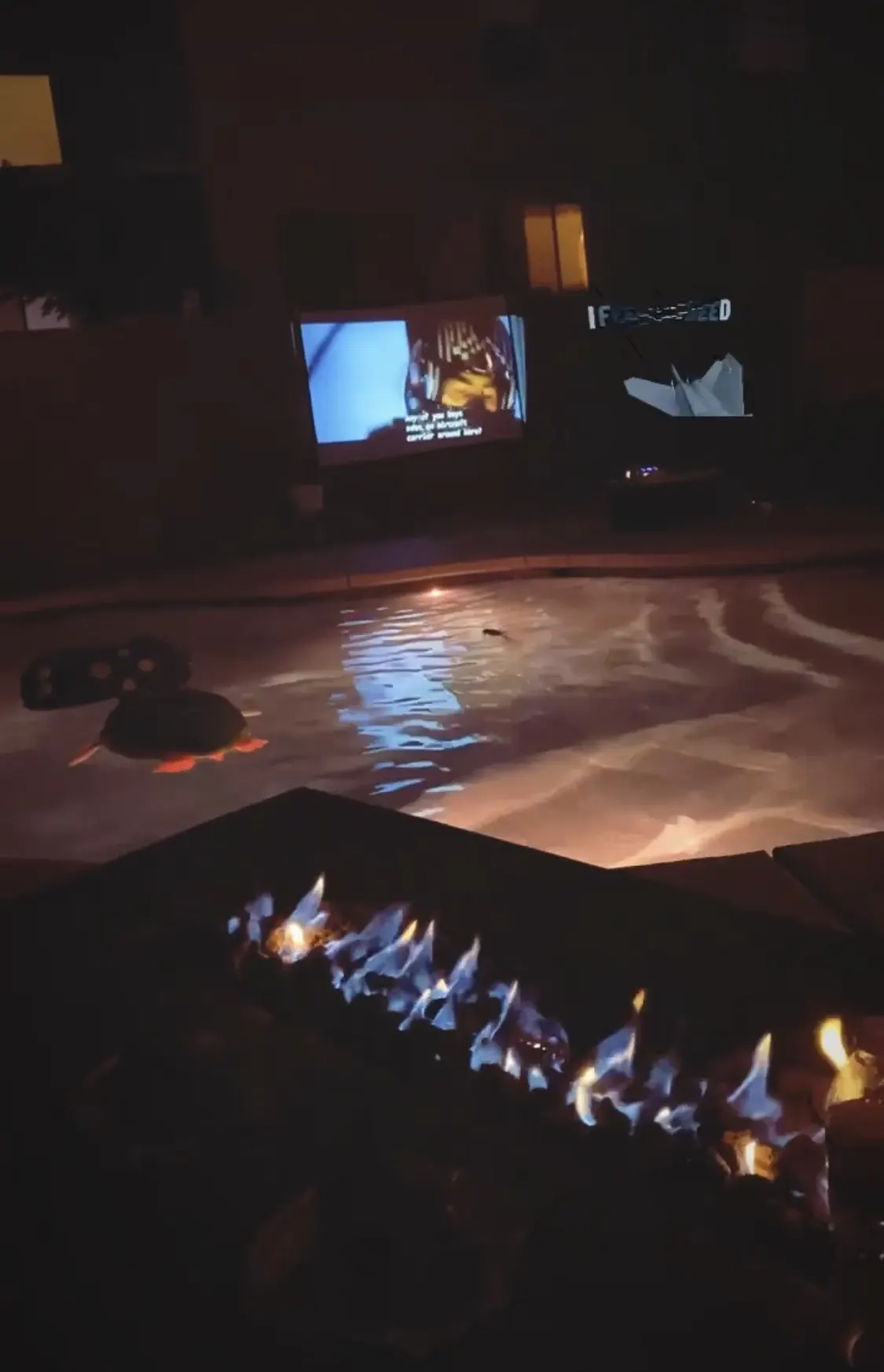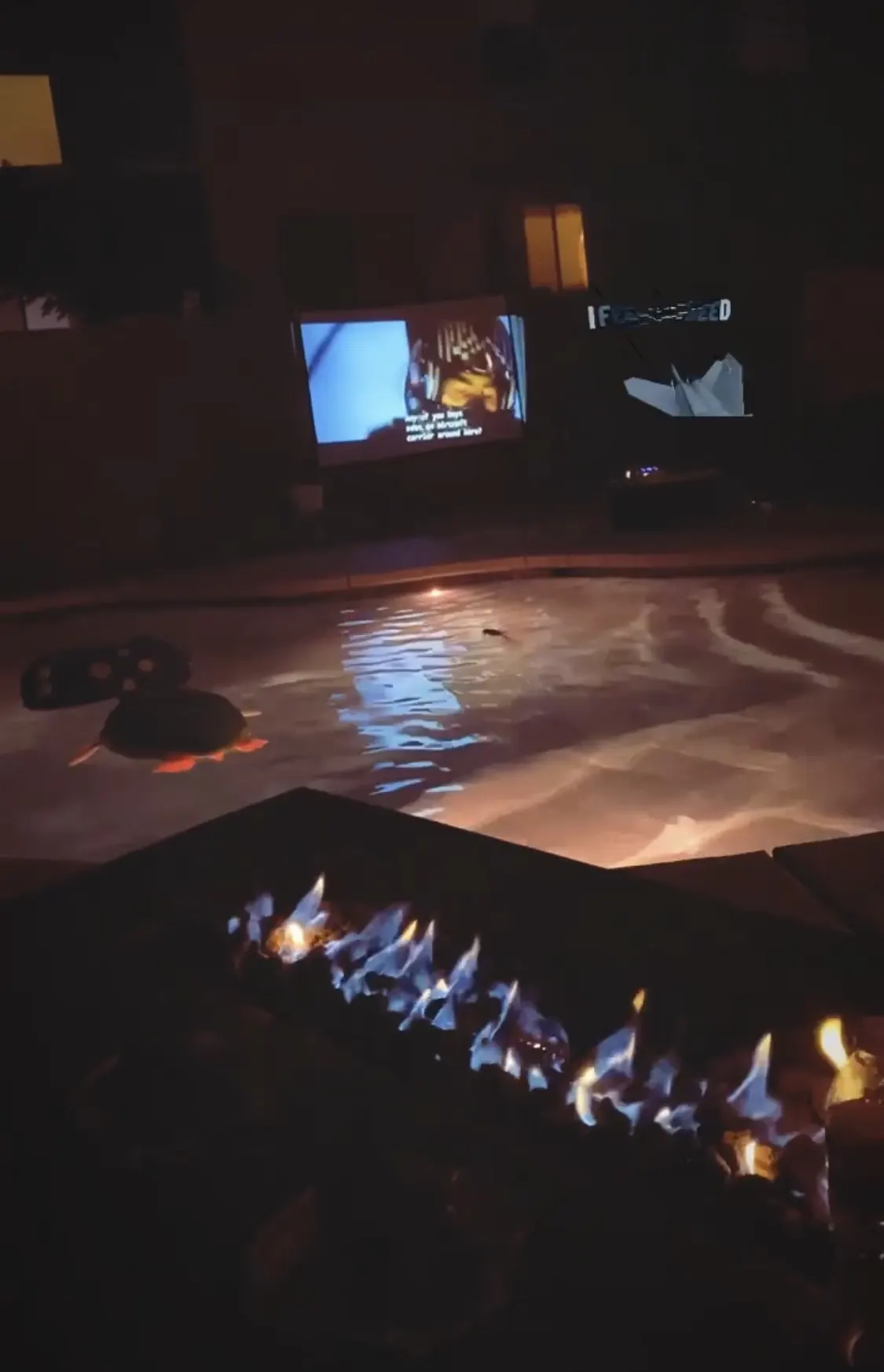 (Got this projector and can already tell we're going to be using it all summer. It was super easy for the Pilot to sync it to his phone to project the movie, and also to our portable Bluetooth speaker for improved sound quality)
It's time for the weekly Friday Faves party! This is where I share some of my favorite finds from the week and around the web. I always love to hear about your faves, too, so please shout out something you're loving in the comments section below.
Fitness + good eats:
Got a Sakara delivery this week and it.is.life. I thought I might be sick of the meals a little bit by now, but not even a little. I've been skimping a bit on the veggie intake since we've been on summer break – you'd like it would be easier because I'm home MORE now, but it's been the opposite – and this has been such a great way to get back into it. They're always adding new and delicious menu options, and each shipment feels like Christmas morning.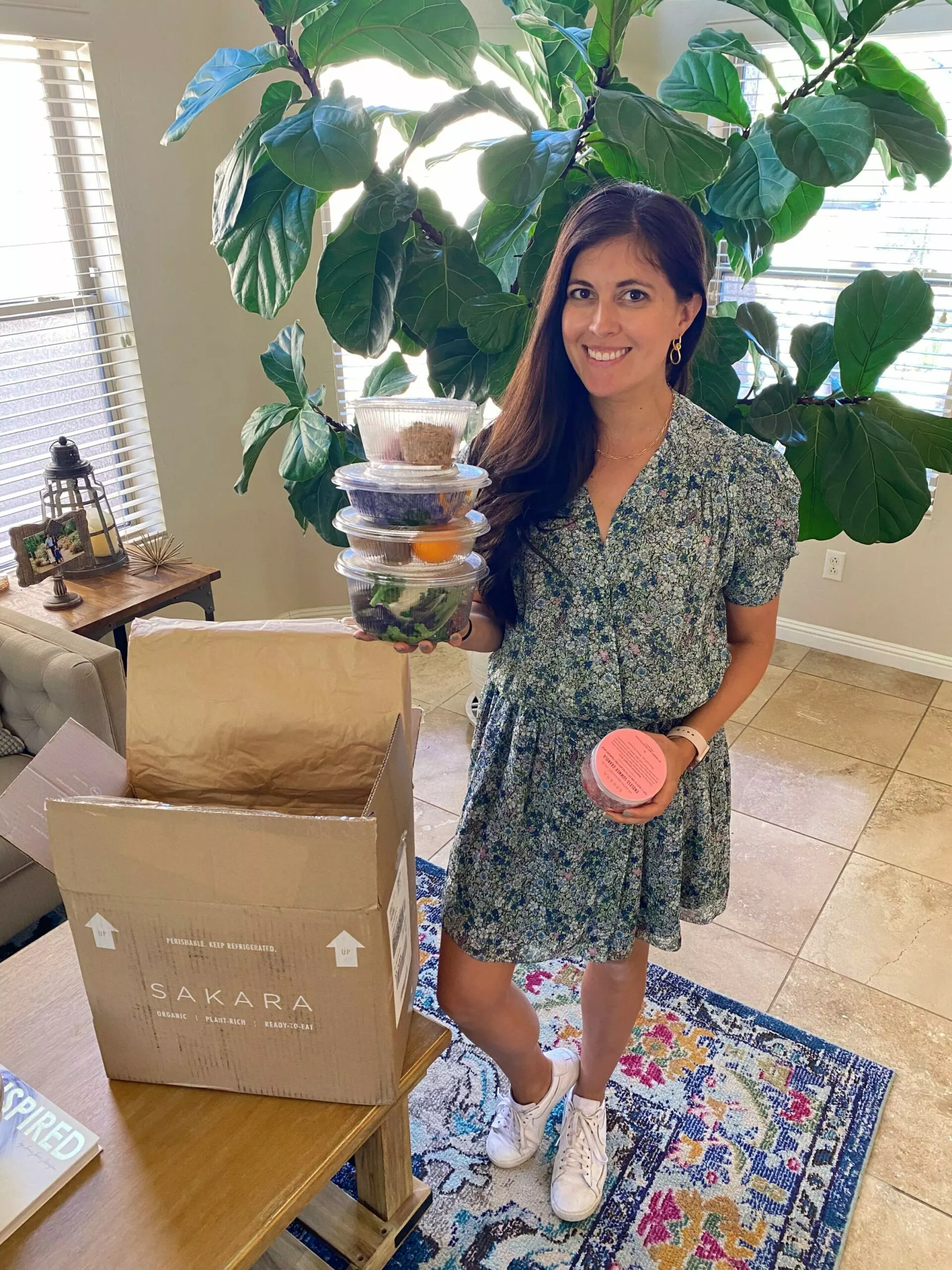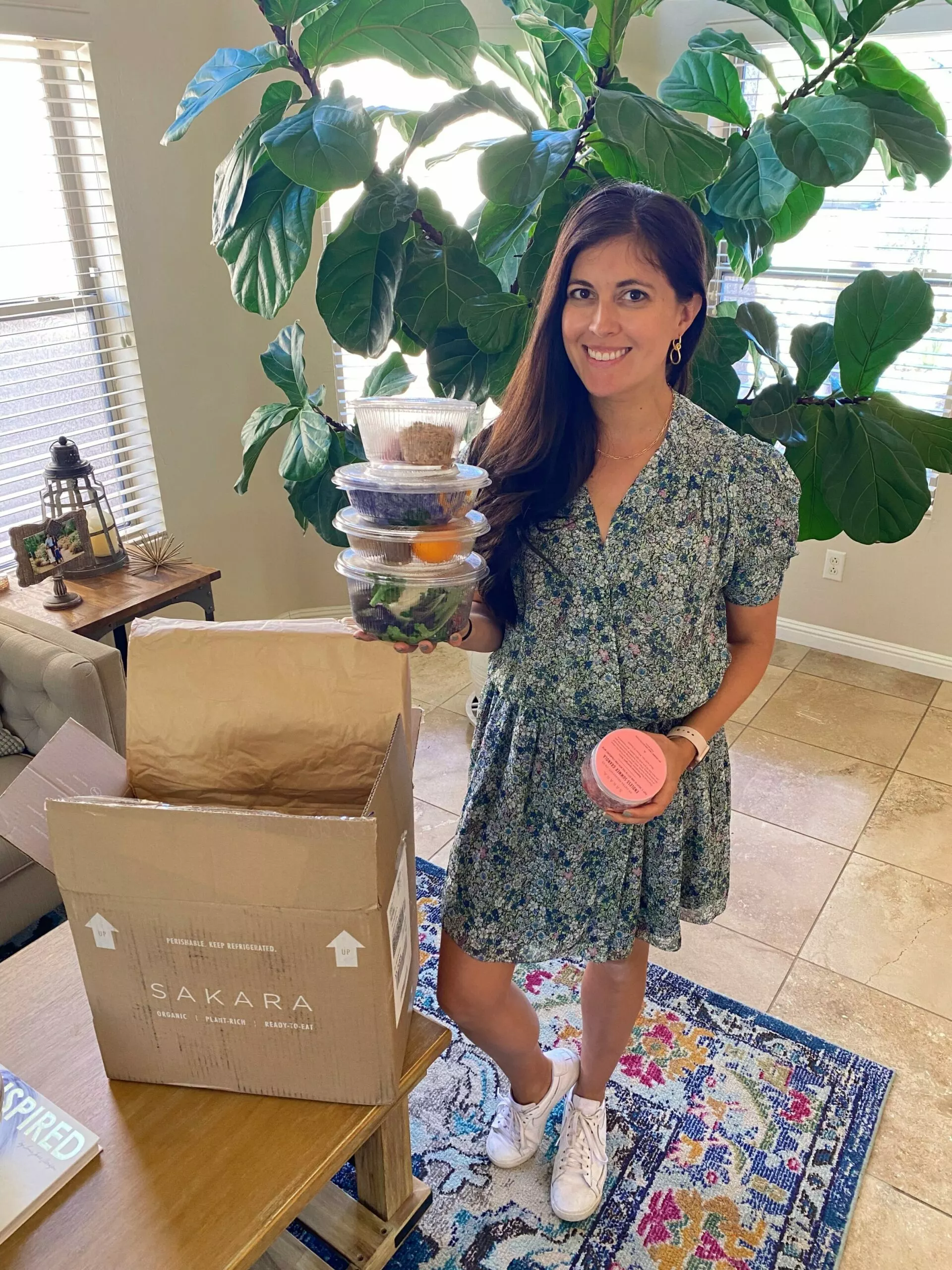 If you haven't tried it yet and want a little treat this summer, use the code XOGINAH and get 20% off Sakara sitewide! I already booked a delivery for 2 weeks because I love the AB&J parfait.
S'mores bars. YUM.
How HIIT can impact metabolism. Would love to see this study performed with women (in various phases of their cycle) instead of men.
What do you cook at the end of a long day?
Read, watch, listen:
Has anyone read Nine Perfect Strangers? I started it this week but am having a hard time getting into it. Is it worth it?
Top Gun Maverick. Just go. I think we're going to take the kids this weekend!
Check out my podcast episode on anxiety here if ya missed it.
Loved this episode of Skinny Confidential.
Fashion + beauty:
I got ad targeted for this Rails dress and think I need it.
Obsessed with this cream blush. You just need a tiny bit for a pop of color, and you can use it as a lip stain, too.
LOVE following this account for fashion tips. PS I have a TikTok now. I haven't posted anything yet but if you'd like to follow me, I'll start posting in the next couple of weeks and am trying to get the feel for it right now (and yes, I felt 100 years old when I signed up).
Happy Friday, friends!
xo
Gina